Creating a post-event follow-up is an essential part of any event you organise. This is because following up after an event gives you and your clients valuable insight regarding how effective the event actually was and what you can do to make it better in the future.
What is a follow-up email?
A follow-up after-event email is an email or sequence of emails sent to subscribers. It encourages them to choose a paid plan rather than a free trial, set up a meeting for B2B, leave feedback, buy other products on e-commerce websites, and so much more.
When a follow-up email is sent
If you've sent your resume and cover letter (or any other form of a job application) to an employer and haven't heard back, you should consider sending a follow-up email. When you don't hear anything from your client or partner, a follow-up email is sent as a reminder. You can also follow up with an email message if you don't hear back after an interview, meeting, or other event. An event follow-up email is a quick and efficient way to reach out to sponsors and get valuable feedback.
Reasons to send follow-up emails and the benefits you get
Sending follow-up emails is essential and beneficial for your business. Generating business, making sales, and clarifying or learning things are all possible with a follow-up email after an event.
Follow-up email examples
Email examples will better help you understand how to follow up after an event and get useful responses from your customers. Below you will find some great examples: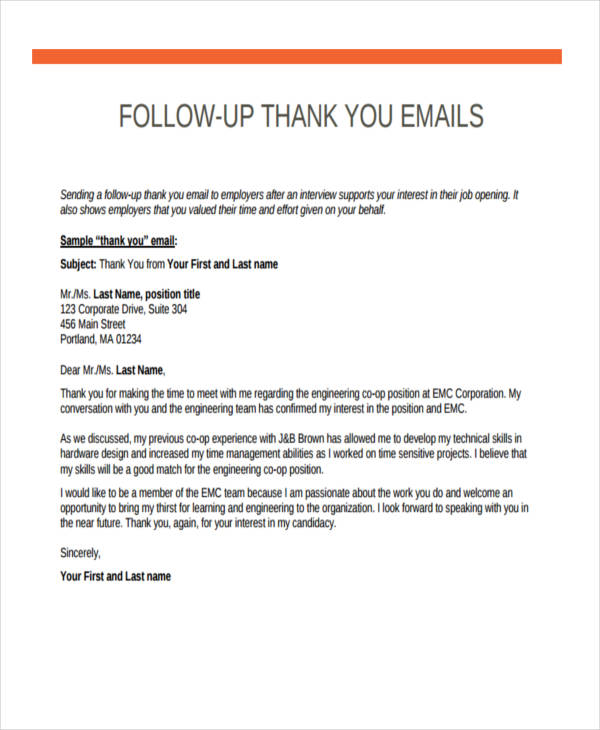 When to follow up
By following up after an event, you solidify your relationship with that person, but when is the right time to follow up? You should start following up even before your event ends. After the appetizers are eaten and the drinks are empty and once the guests have left and the volunteers have cleaned up, your job is only half done. This is when you have to start crushing your post-event follow-up.
Follow-up strategies
So you want to know how to write a follow-up email after an event and make it a success?  Having a good strategy in place will help you. With that in mind, here are six effective follow-up strategies you can use to connect with interested prospects:
Make time to follow up.
Treat potential customers with respect.
Provide valuable and useful content.
Use every available communication channel apart from emails.
Track everything to measure results.
Learn how to pull leads through your sales funnel with the help of email marketing.
Creating a strategy
Initiate follow-up campaigns to get the most use out of following up after events. Your follow-up strategy should be a planned series of communications to establish a relationship with a potential prospect. The purpose of a follow-up strategy is for a business to have a successful sales process that can be learned and taught within the company to establish a uniform approach for converting leads from the upcoming events.
What to include in your follow-up
You should thank your participants and include a couple key things in your follow-up email to guarantee success:
Introduction
Summary
Survey/questionnaire
Professional email signature
Use survey apps to provide questionnaires to your attendees. If the event doesn't meet your goals, use this section to discuss how you can ensure they are met at future events, or revise them for the next time around. Your subject line may be as simple as "Thank you for attending [Event Name]", or it could be something more personalised.
How to follow up after the event
To follow up after an event, you should start within, at most, 24 hours. It's better to start following up earlier than waiting until long after the event ends. You want to follow up quickly so that the attendees remember you and are still energized by the event.
Following up with thank you notes
Mention a conversation you may have shared from the event, and include a word of gratitude in your email when following up with a thank you note.
Following up via email newsletters and email marketing
If you initiate an email campaign and a series of letters, you should follow up via email marketing and newsletters. Offer to help, ask about the event, or provide other useful information.
Following up using social media
To help remind the person who you are, mention a conversation or topic you may have discussed at the event in your email; also, use links to social media with the event hashtags.
How to write a follow-up email
Here's what we recommend you include in your thank you letters or follow-up emails for guaranteed success:
Subject line
Subject lines need to be short and to the point.
Avoid using a sender name that has 'no-reply' in it.
Opening line
Write personalised opening lines.
Body
Just like the subject line, the body of your email should be short and sweet.
Summarise the event and your agreements, if any.
You should provide a marketing summary of promotional activities that highlight the event's success.
Closing
Include things that will make attendees feel valued and honored.
Restate your agreements.
Add a survey.
Ask for feedback and state that you are looking forward to their reply.
Signature
Use a professional email signature.
Provide all relevant contact data.
Also, you can use templates for the wording of thank you and follow-up emails.
Dos and Don'ts
Do:
Use effective wording. When you write an email for an event, you need to make sure that you market yourself well and indicate that you genuinely felt honored that the attendees came out for your event.
Don't:
Do not assume you can be successful without using professional event management solutions. These can help you collect and manage all event data, which consists of all the information you need to make final decisions on further event budgets, speakers, formats, floor plans, and so much more.
Follow-up email templates
Here are some templates you may wish to use in case you're experiencing difficulty starting emails or simply need to get a feel for what a decent follow-up email contains:
A thank you email after an event: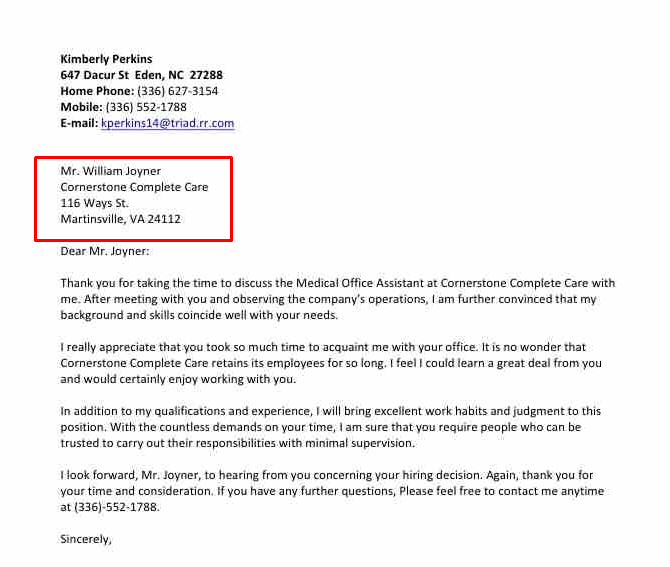 A thank you email to sponsors after an event: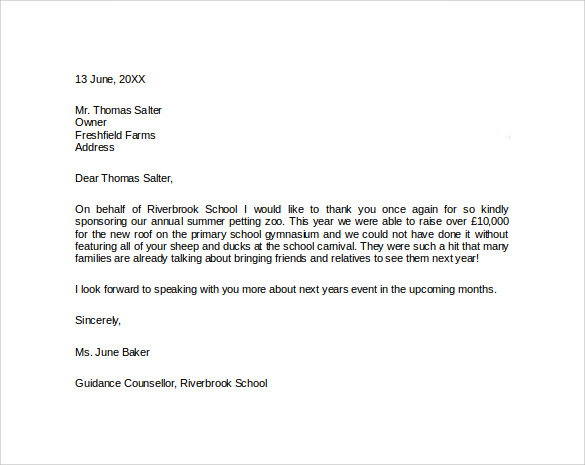 Tips for following up
Use the following pro tips for greater confidence in communication with your participants after events.
Schedule your time so that no more than 24 hours has passed before you write and send out your follow-up emails. The fresher the event is in their memory, the more responses you'll receive.
Include sending thanks to your event sponsors, vendors, and volunteers and particularly your employer, product owner, and staff.
Consider how it is visually presented. Attach schemes, infographics, photos, or a video from the event's most successful moments, if appropriate.
Make sure you've researched all your participants before any emails are sent.
Tag your video/photo materials on social media to expand your reach. The conference news aggregator or press page is also an excellent source for such material. Link to it in your follow-up emails.
Use a professional email signature.
Don't delay before sending the follow-up email after the event.
Be honest and polite.
Keep the thank you email short but not too short.
Do not burn bridges—ever.
Call to action
Do you need to send an event follow-up email or another form of contact after a meeting or conference? Use GEVME email solutions to increase your post-event engagement.
The importance of post-event follow up
The importance of post-event follow up is huge for maintaining good relations with your event participants and increasing your next event's attendance. Don't forget to apply audience metrics and collect relevant data from all visitors, sponsors, and exhibitors, including their demographics, job titles, and responses. This data will help you in tailoring future events to your target needs and in following up with your participants in an even better way. Do you need to send an event follow-up email or another form of contact after a meeting or conference? Use GEVME email solutions to increase your post-event engagement.
Get started right away. Please leave your comments below.