Mini-Experiences, Maximum Impact
Empower your attendees by converting their mobile devices into a dynamic event interaction tool
Infuse elements of gameplay, challenges, and interactive experiences to immerse your audience into a dynamic and unforgettable experience.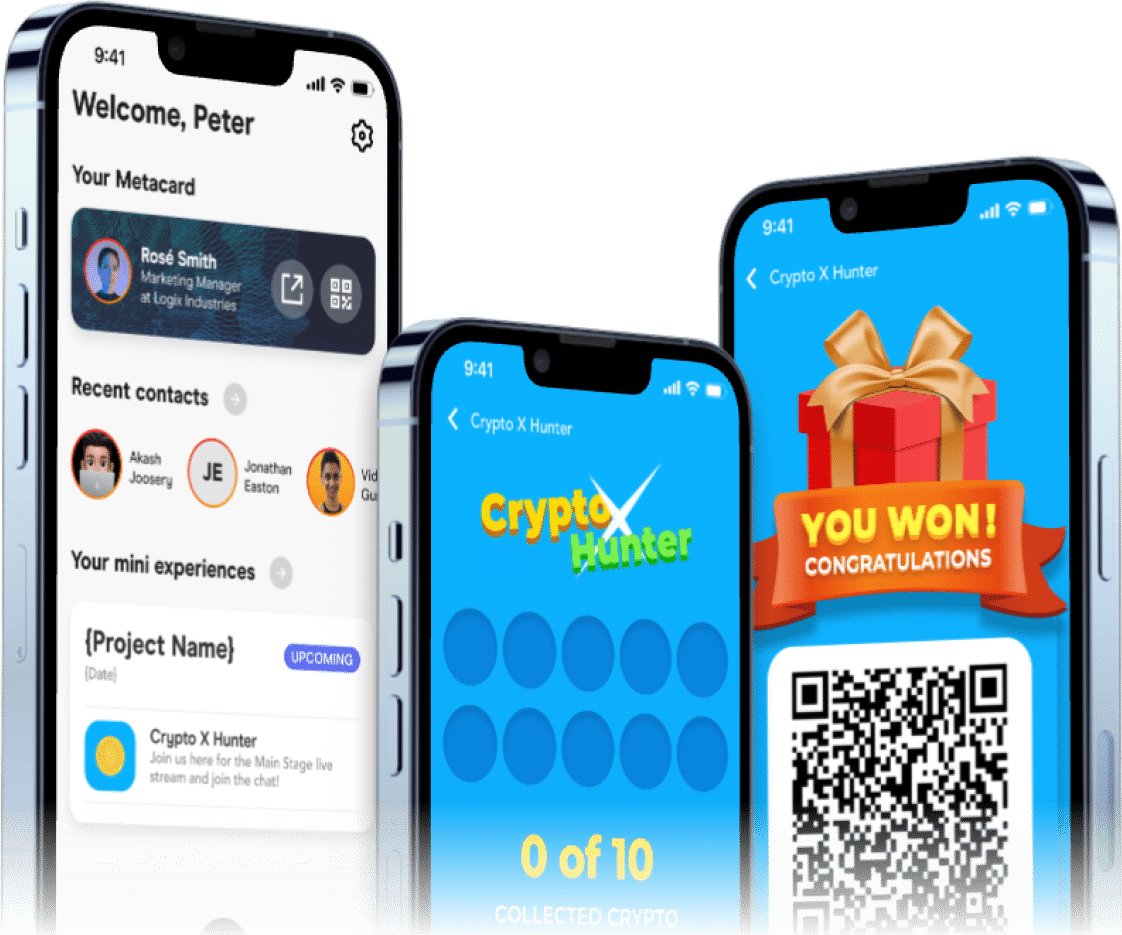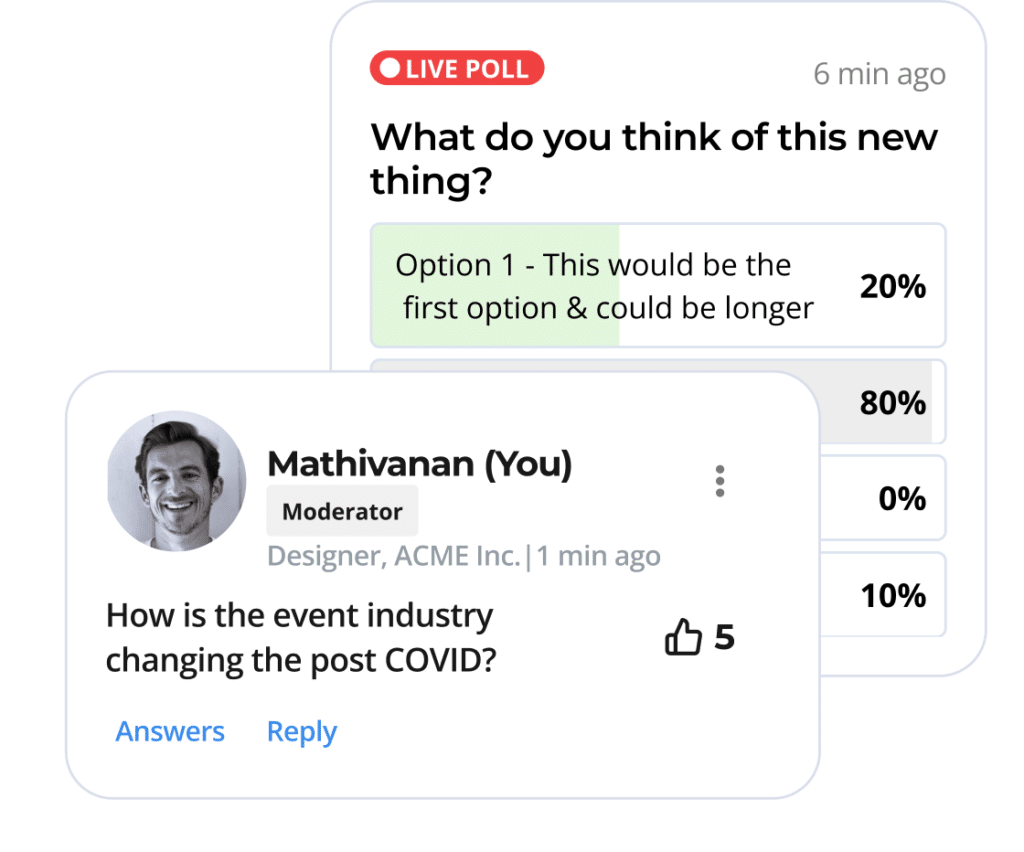 Interact with your event attendees by seamlessly integrating polls, Q&A sessions, and conducting surveys throughout the event. 
Exhibitor Booth Information
Enable attendees to effortlessly access comprehensive exhibitor booth information and exhibitor profiles directly from their mobile device during the event.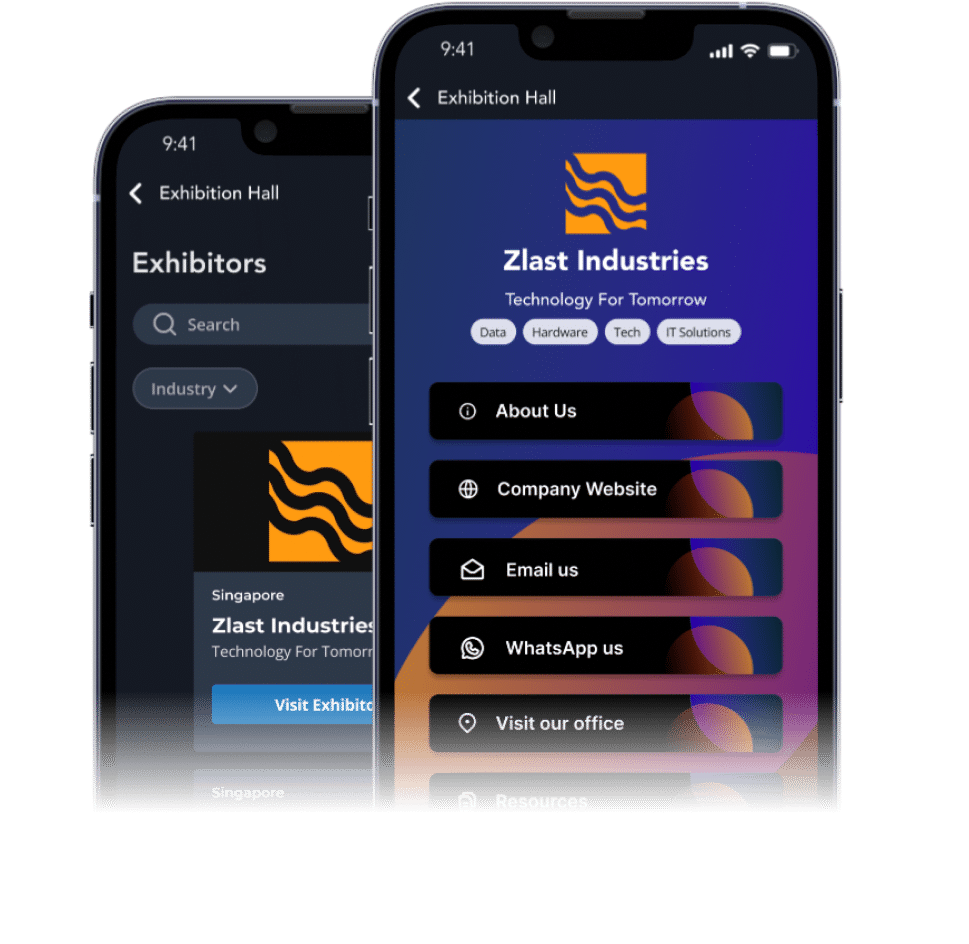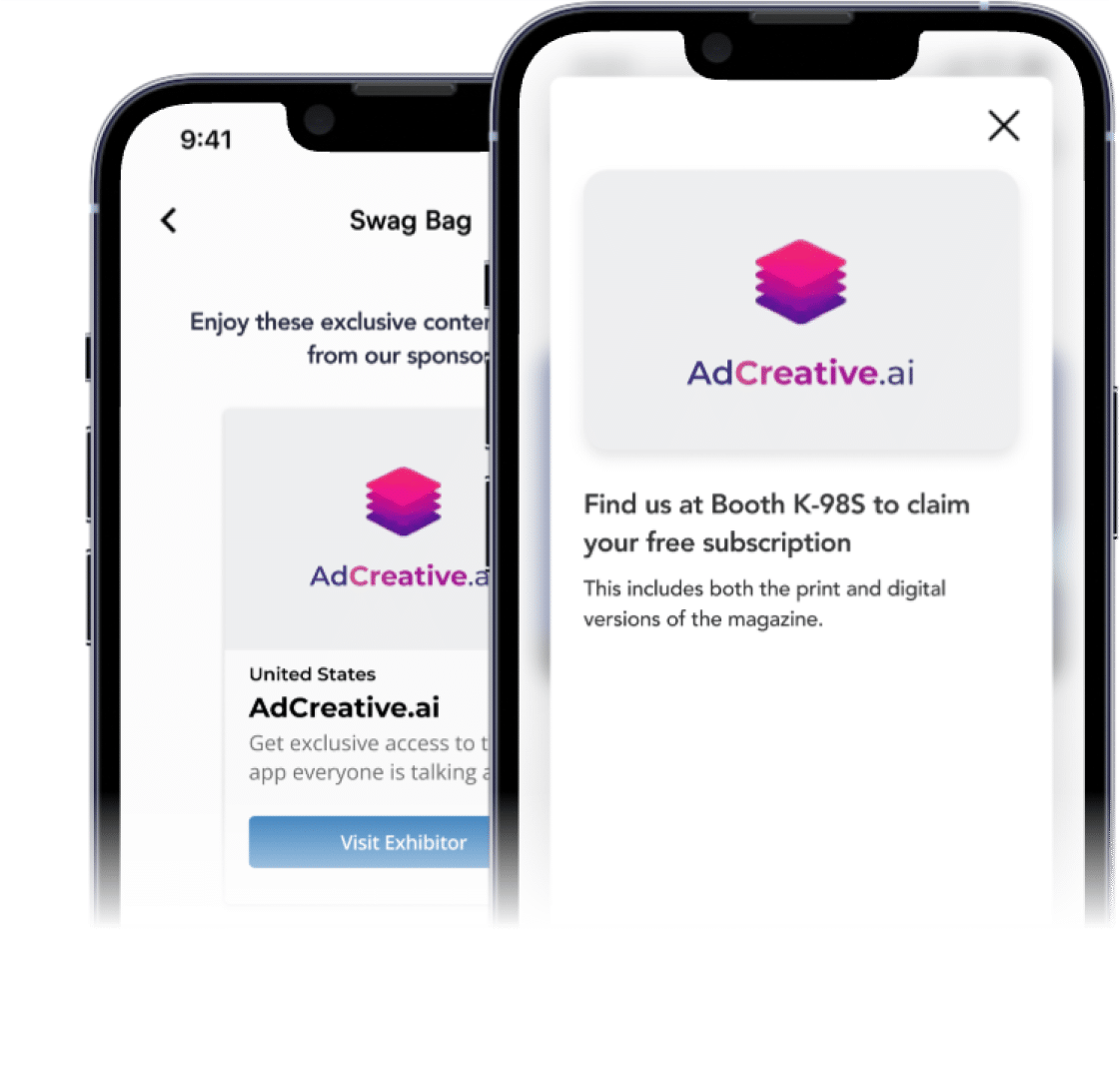 Share coupons and voucher with your attendees to build excitement, enhances engagement, boost attendance, and foster valuable networking opportunities.
Connect with a host of partner third party applications to supercharge your event mobile app

Facilitate navigation and exploration of the event space through wayfinding tools and floor maps from the ease of their phone. 

Encourage attendees to contribute and share their experiences on the event's social wall.

Access real-time audio translation of the stage directly from your mobile device. 
Whether you are a Professional Conference Owner or, deliver unified event experience across all attendee touchpoints.