Gevme Platform for In-Person Events
Deliver personalised and seamless in-person experiences, augmented by technology.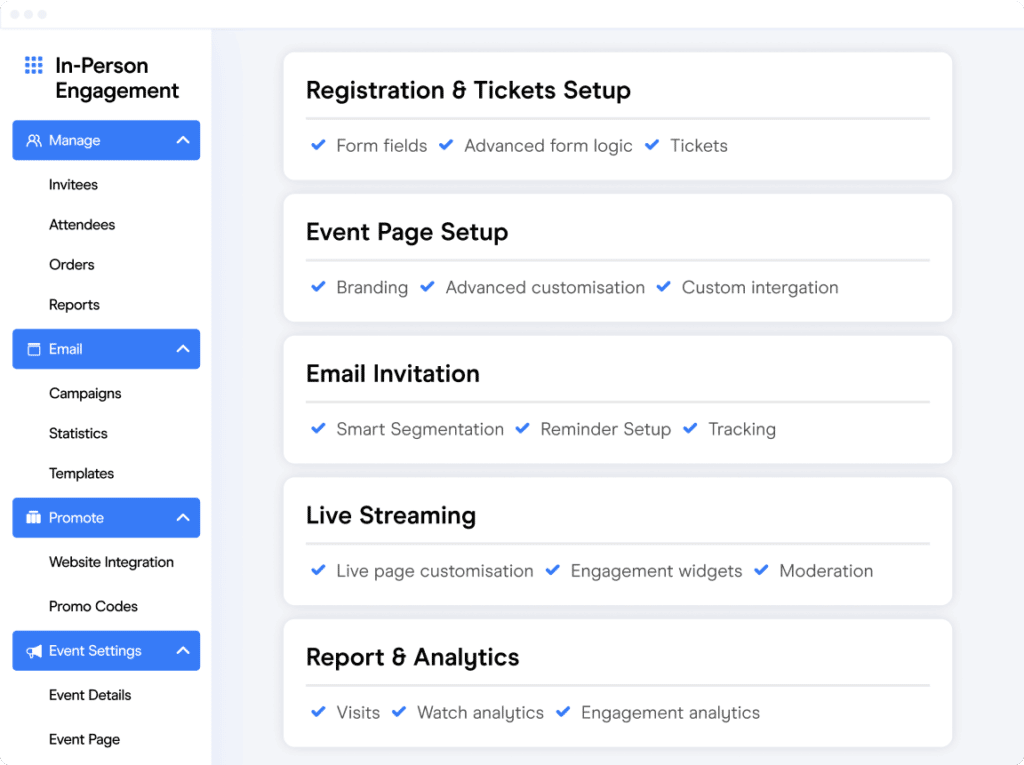 Drive More Event Registrations
Create a beautiful website for your event without any design or coding skills.
Offer a frictionless registration experience with our flexible registration and ticketing system.
Send smarter emails campaigns and sell more tickets with our integrated email marketing tool.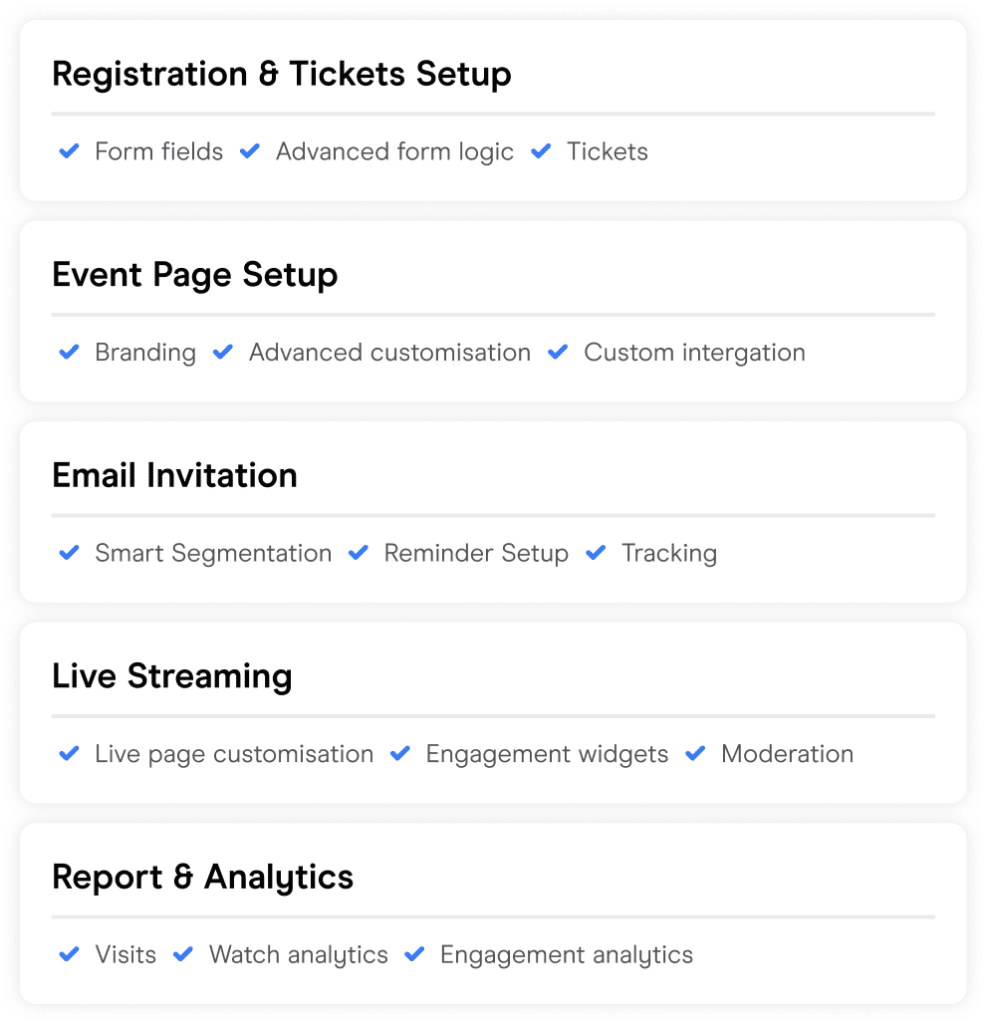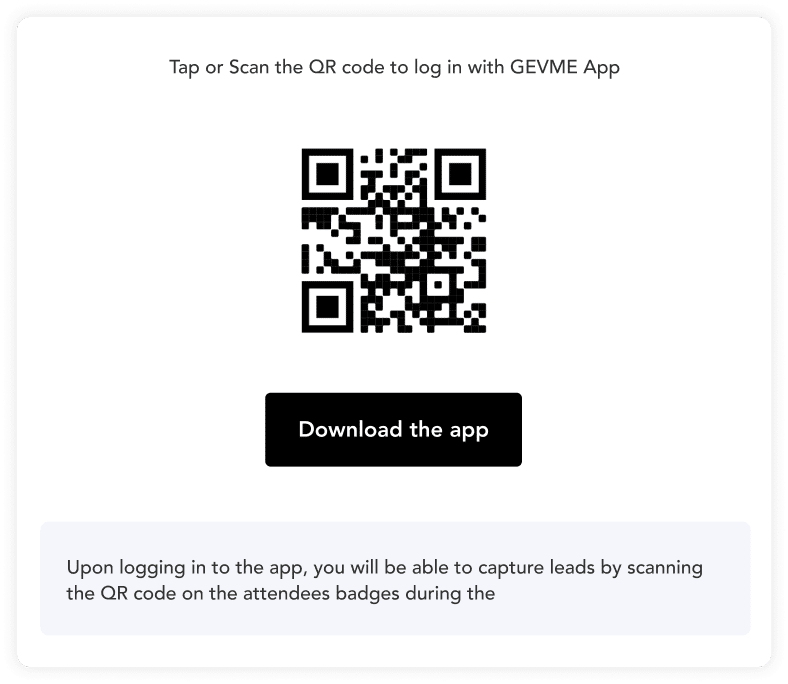 A browser-based solution to check in attendees, print name badges, receive payments and access statistics.
A range of customisable kiosks made out of sustainable materials and offering touchless check-in.
Augment the Attendee Experience
Augment the attendee event experience with business card sharing and lead generation.
Match attendees based on shared interests and help them connect with our meeting scheduler.