Simplify your workflow by automating manual routine tasks
Significantly enhance your efficiency by streamlining and eliminating repetitive tasks allowing you to focus on strategic planning.
Promo Codes & Partner Tracking
The Promo Codes feature is a robust and versatile tool that can be used to give discounts to specific attendees or provide specific hidden privileges or tickets to specific attendees, as well as to registration sources while tracking partner performance seamlessly.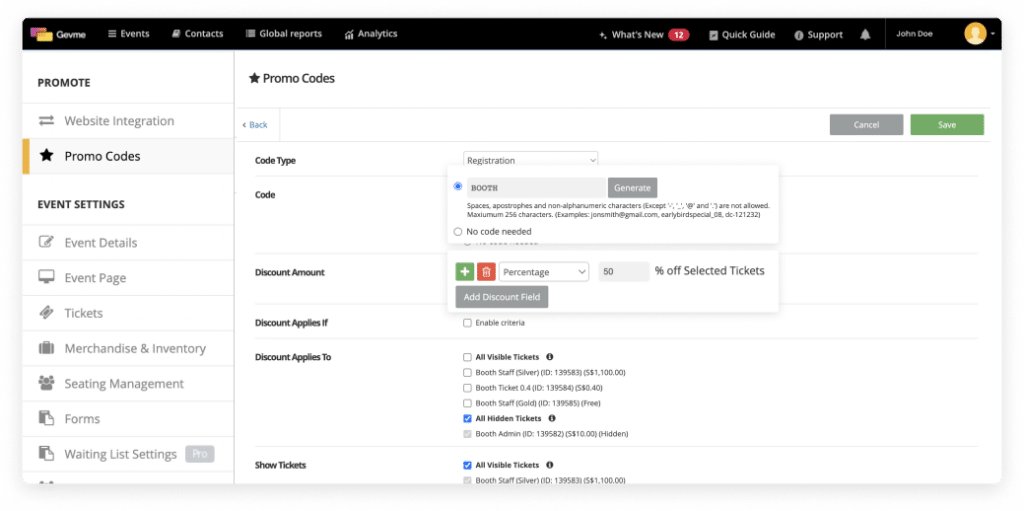 Configure and personalise the registration confirmation page to display custom content based on each attendee's registration data after registration is completed. Optionally, generate and showcase a personalized QR code on the confirmation page which can be used to check in at the event.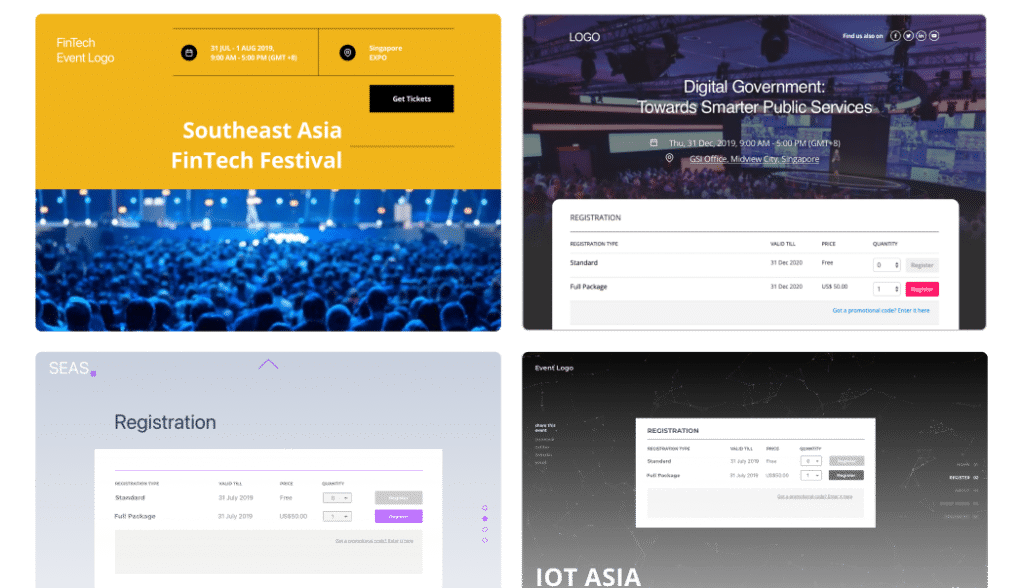 Generation of Personalised Document Upon Confirmation
Generate and share a range of personalised documents with attendees upon successful completion of registration. These documents can include personalised visa letters for visa applications, e-badges, participation certificates and more.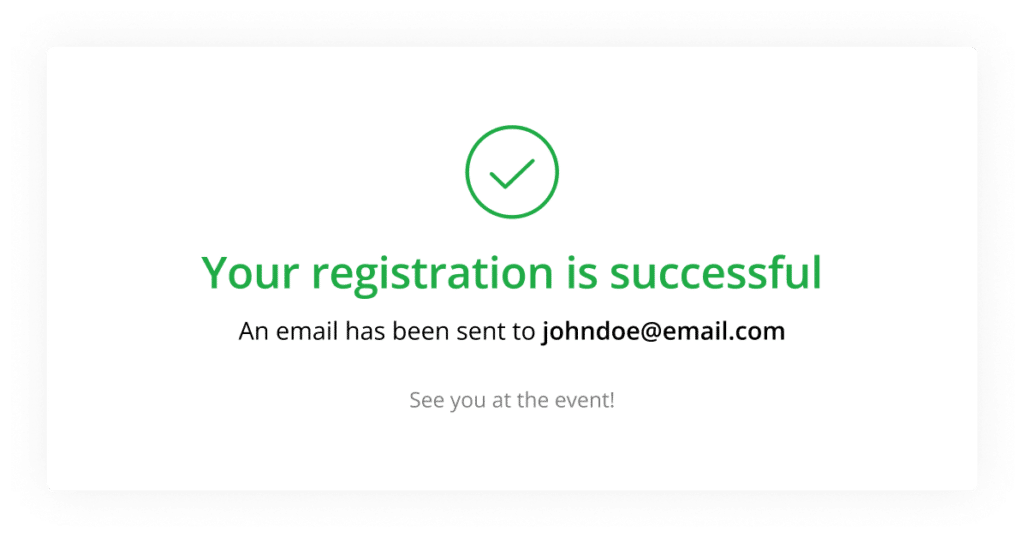 Maximise your event database by allowing attendees to join a waiting list when capacity is reached for a specific event. Automate ticket releases to waiting list members in batches or choose to manually allocate tickets to specific individuals.

Increase your registration rates by re-engaging with attendees who left the registration process midway. Send automated or manual reminders to those who dropped off, providing a convenient link that takes them back to the registration form, with their previously entered data intact.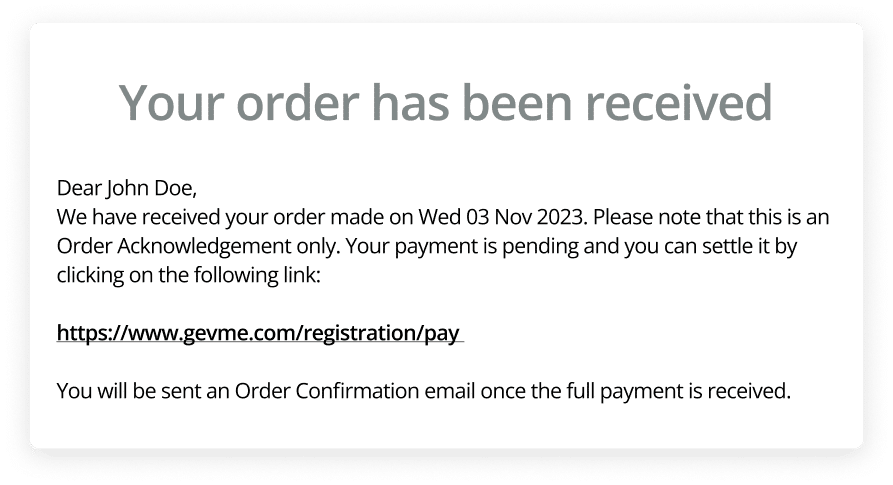 Offer your attendees the convenience of accessing and modifying their registration details through Gevme Wallet. Attendees can easily view, edit, download tickets, or complete payments, all in one place.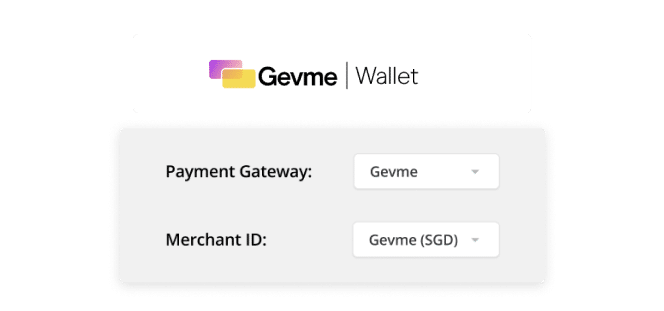 Configure personalised notifications and alerts that can be automatically triggered and sent to specific recipients to keep track of attendee registration and/or cancellation activity for specific events.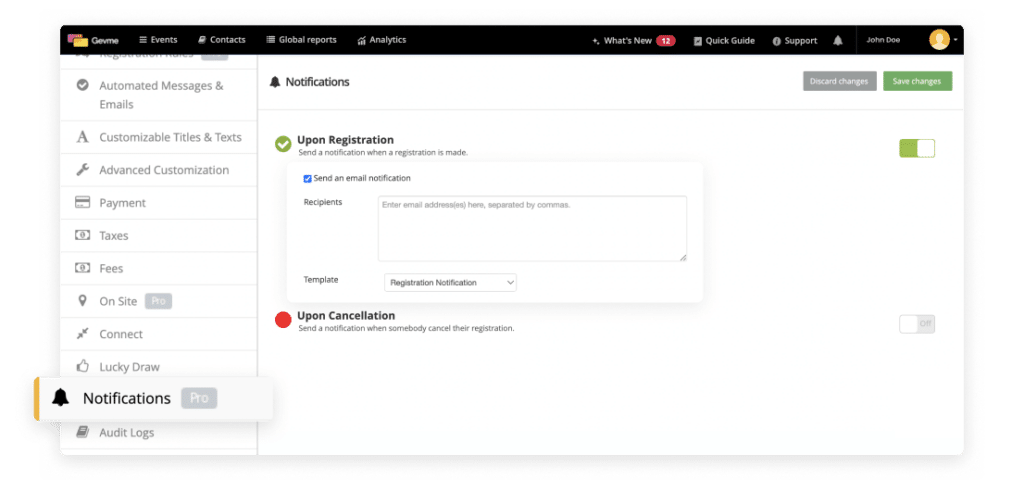 Keep track of the changes and edits done by your team to the settings and configuration of your event. Streamline tracking and ensure compliance with automatic real-time logging of changes.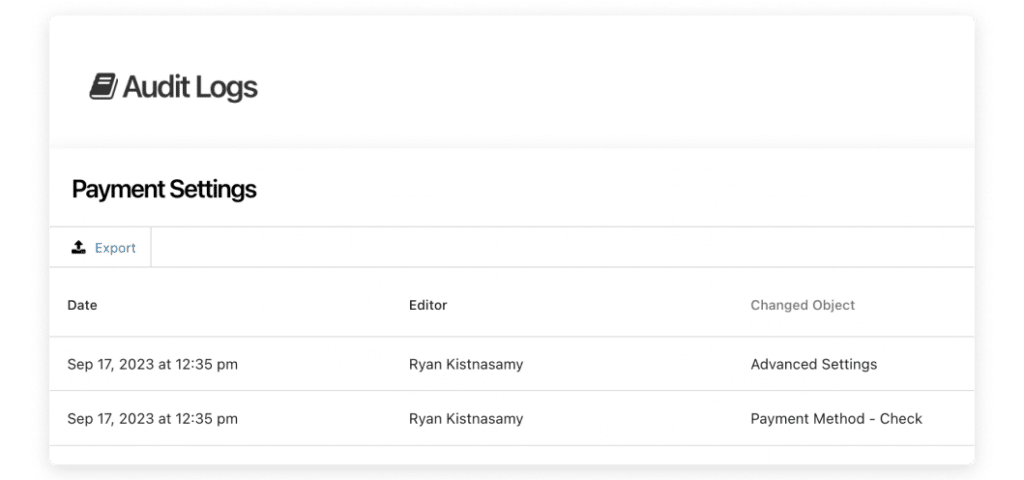 Registration rules empower you to allow or restrict participants to register, depending on whether they meet specific whitelist or blacklist criteria. Whitelisting or blacklisting criteria can be based on any registration fields or whether the attendee has registered for any previous event.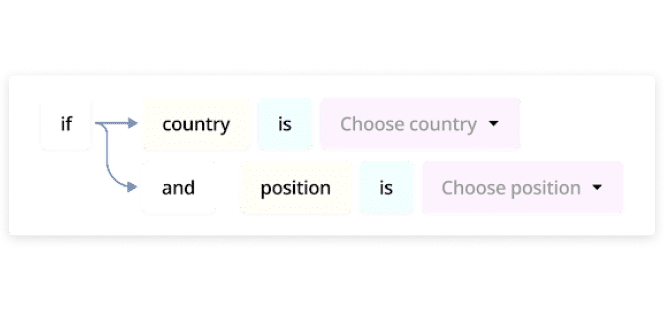 Whether you are a Professional Conference Owner or, deliver unified event experience across all attendee touchpoints.