Event check-ins made easy
Streamline your operations with meticulously designed and highly efficient check-in hardware solutions
Gevme's flagship Model S is a self-contained standing kiosk designed for easy setup at any event. Crafted from environmentally friendly paperboard, it excels in both durability and a lightweight, portable design. 
This kiosk streamlines the check-in process for any type of event, effortlessly scanning QR codes and printing badges. The kiosks are crafted from eco-friendly materials which reduce the environmental footprint while ensuring a strong and long-lasting structure. 
The Model S is your reliable and sustainable choice for efficient event management, combining user-friendly functionality with an eco-conscious approach.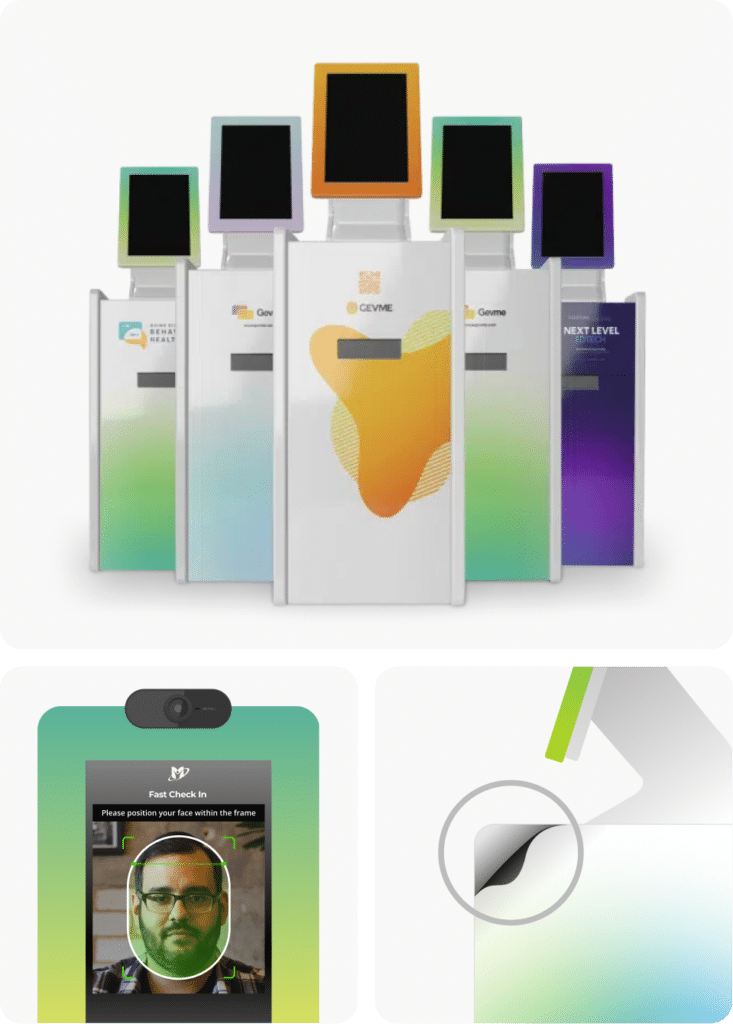 Model T is a tabletop kiosk that offers excellent portability, making it an ideal choice for limited spaces. The Model T comes equipped with a built-in receipt printer and a wireless sticker printer along with a QR code scanner.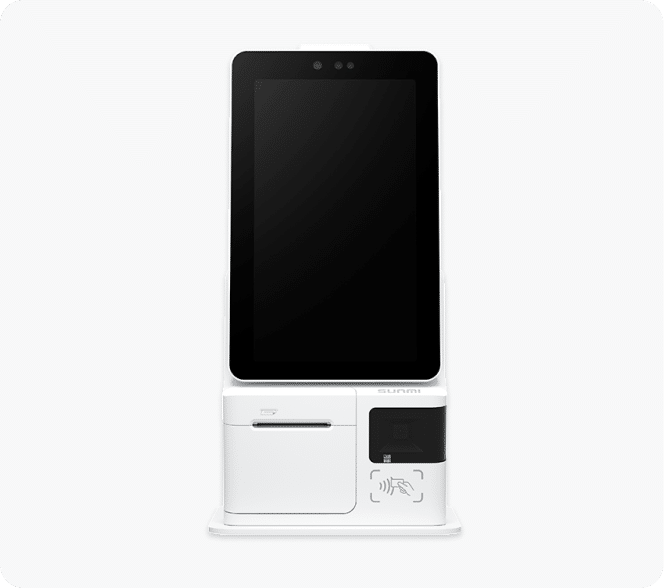 A counter set is a simple and flexible set-up that makes use of laptops, printers and scanners. It offers versatility in configuring, designing, and organizing your counter to suit your specific needs.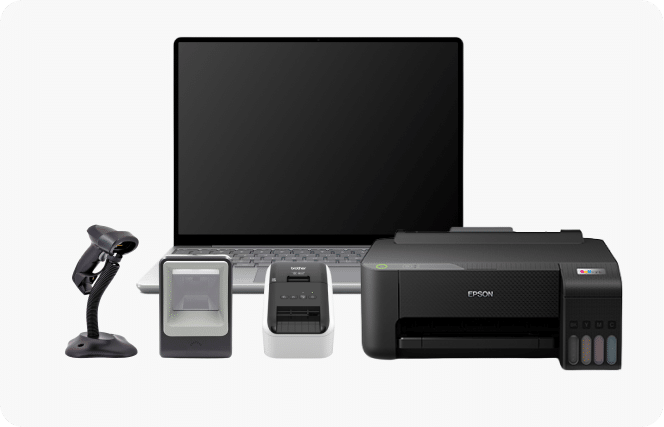 Unleash the power of Gevme's check-in software to build your perfect check-in station that precisely matches your event's unique requirements. Create a standard setup, an island configuration, or a custom configuration with the flexibility to design your own check-in station.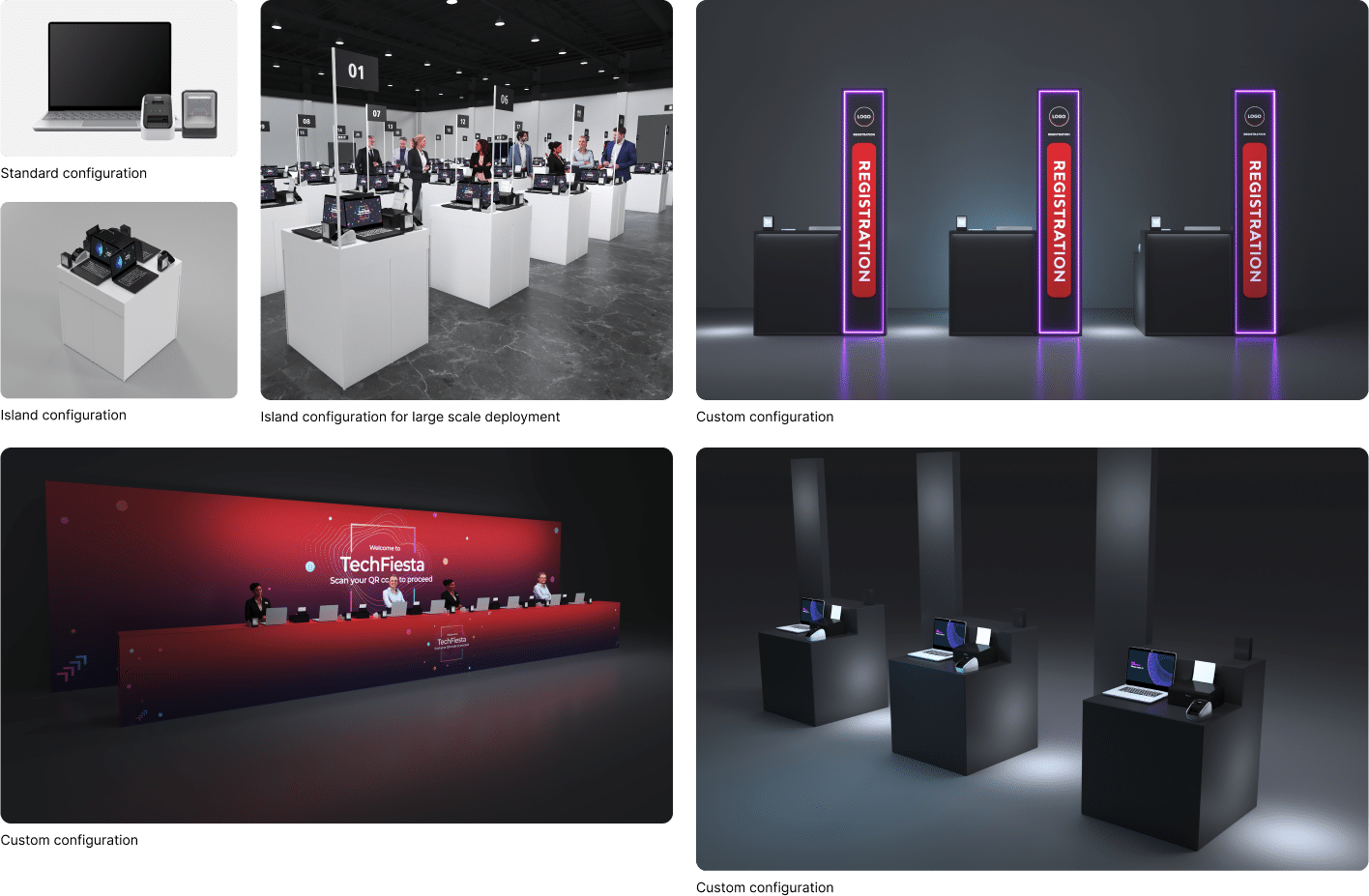 Whether you are a Professional Conference Owner or, deliver unified event experience across all attendee touchpoints.