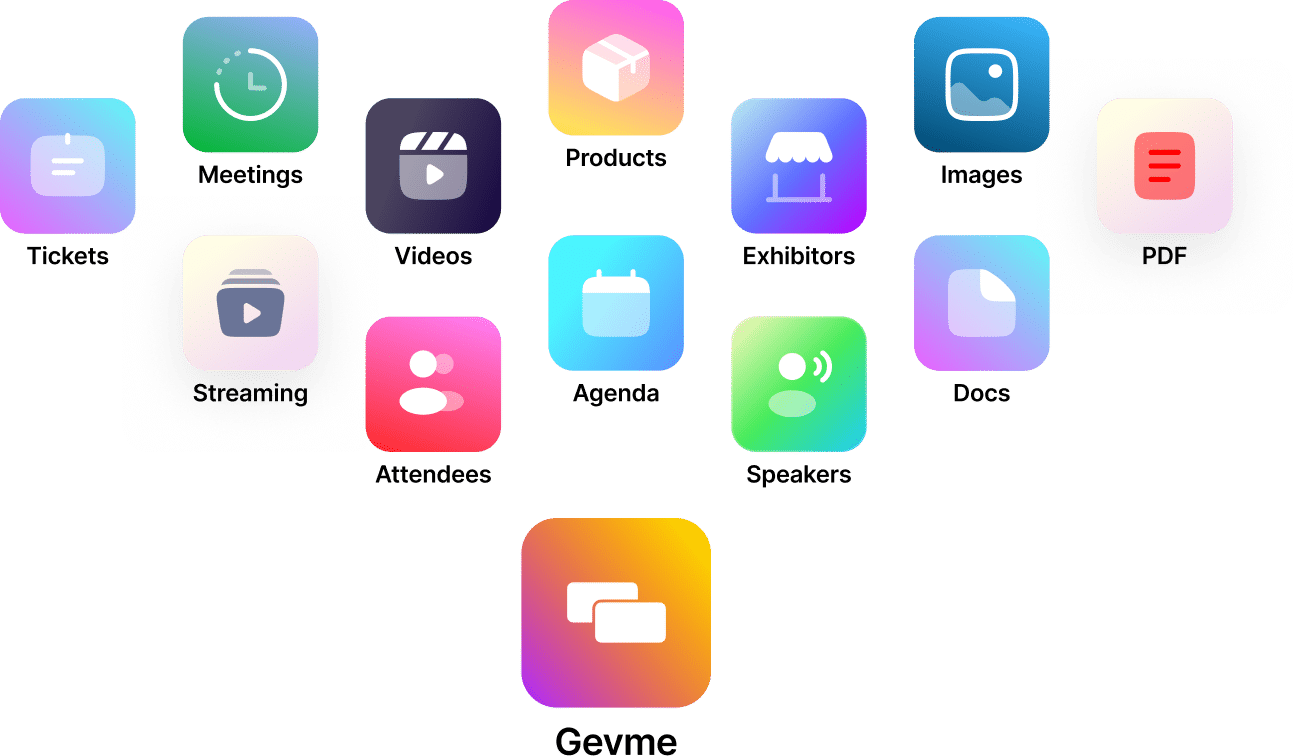 A single source of truth for your event content
Managing data is always a challenge for large organisations and large projects. There are multiple sources of data and making sure they are all updated and in sync can become a real headache with multiple teams different versions of the content, especially when there are different software involved and being used for different collections of data.

Gevme helps you here by being a Centralised Event Content Management platform where you can just create your event content once, manage it in a single place, and publish it in multiple places.
Create once. Manage in one place.
Publish anywhere.
Create and manage all your event content from a single, centralized location while automatically synchronising updates across all embedded pages
Single-source of truth for your content
Automatic syncing of updates across channels
Streamlined workflow for your teams
Seamlessly integrate with other platforms
Free your content through blocks
Effortlessly extract data from Gevme's content management system and seamlessly showcase it on any of the event pages.
Whether you are a Professional Conference Owner or, deliver unified event experience across all attendee touchpoints.