Put the power in the hands of your exhibitors
Empower your exhibitors and sponsors to maximise ROI while you track and aid on their event journey
A dedicated dashboard to enable self-service
Empower your sponsors and exhibitors to self-manage their event experience with dedicated access portal to update their key information, assign team roles, manage scheduling, promos and more.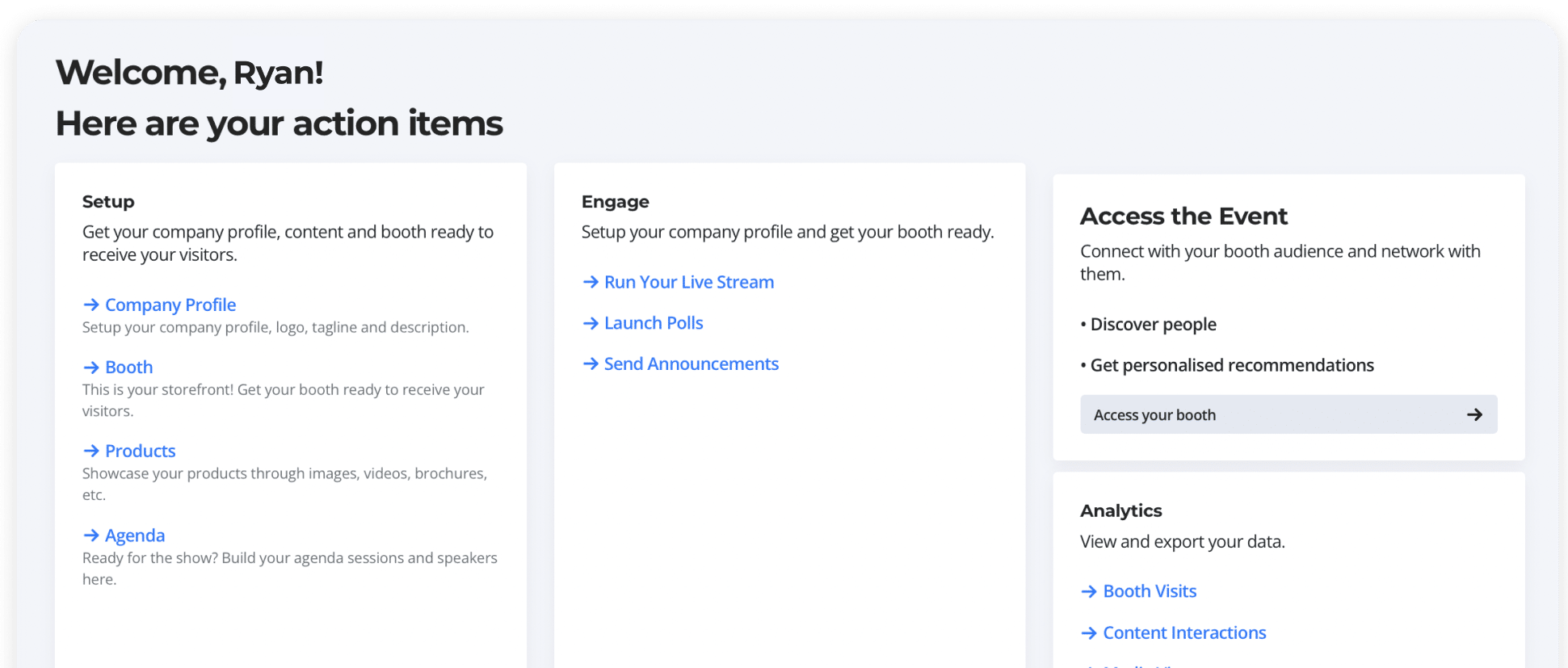 Put the power in the hands of your exhibitors
Leads scanning app & user management
Enable exhibitors to generate leads effectively through scanning attendee meta cards, improving their event engagement and results.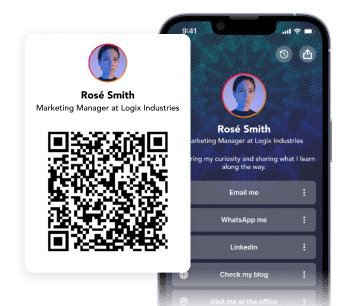 Meetings & appointments set-up
Empower exhibitors and sponsors to set up one-on-one meetings with potential clients from the event.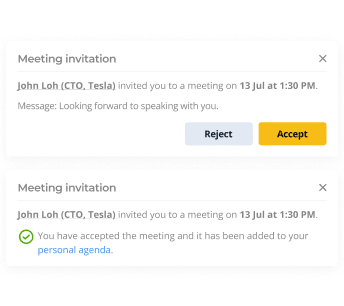 Booth engagement with mini experiences
Let exhibitors drive booth engagement by leveraging interactive features such as chat, polls, gamification and more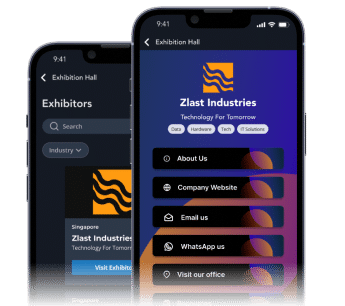 And still be at the command of it all
As event organisers, get exclusive right to control overall experience for exhibitors and sponsors by enabling their access to features, tracking individual performance, raising information requests, assigning asset owners and more.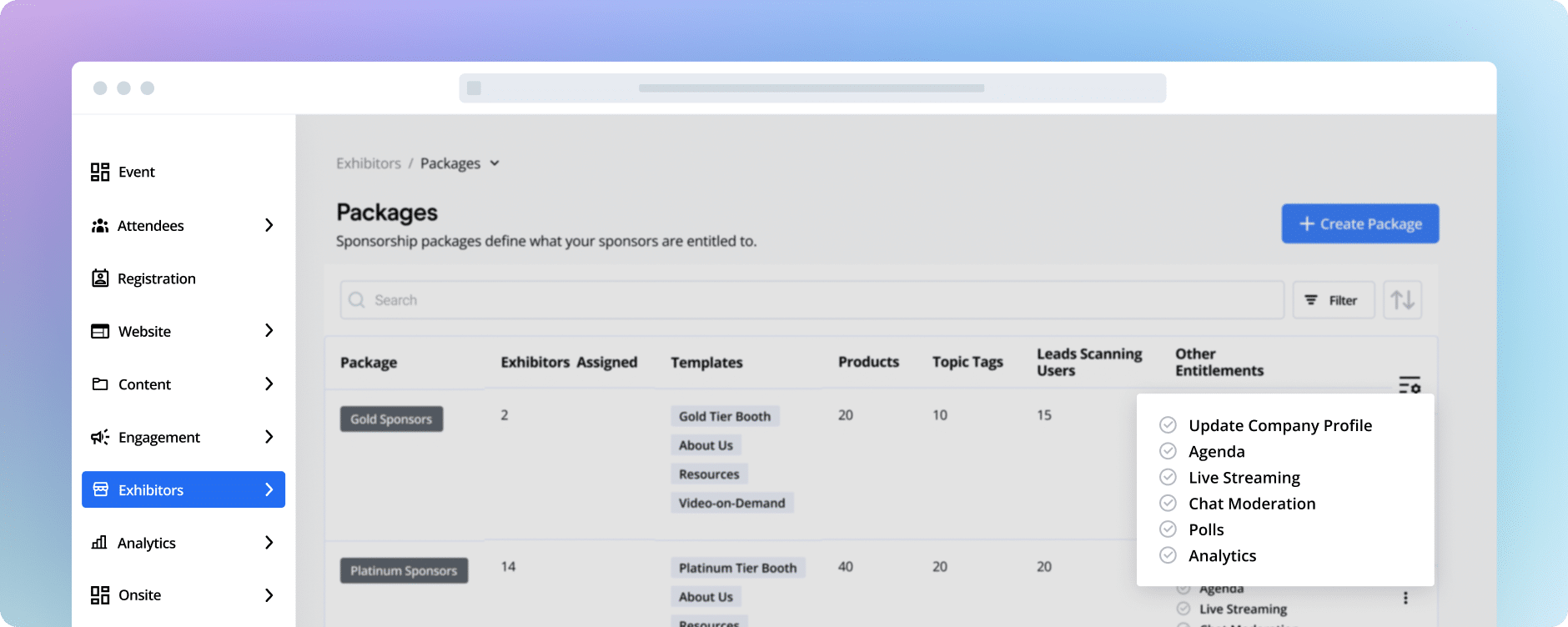 Going virtual? No problem
Offer exhibitors and sponsors the flexibility to personalise their digital booths according to their unique preferences with interactive features, including chat, polls, Q&A, product showcases, live streaming, marketing content hosting, product displays and sales.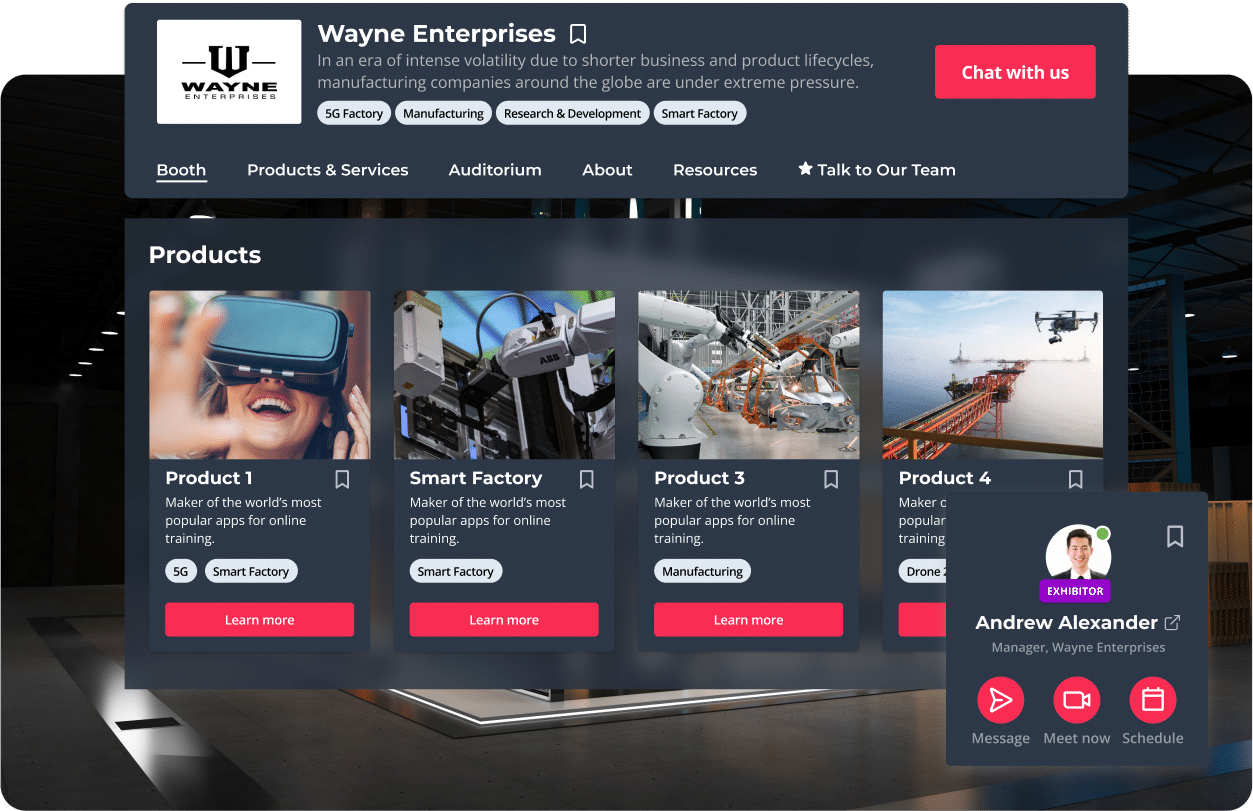 Whether you are a Professional Conference Owner or, deliver unified event experience across all attendee touchpoints.