Take control of your event data with our data management software features. Our solution is designed for event planners and event marketers to remove complexity from event planning and turn big data into big opportunities.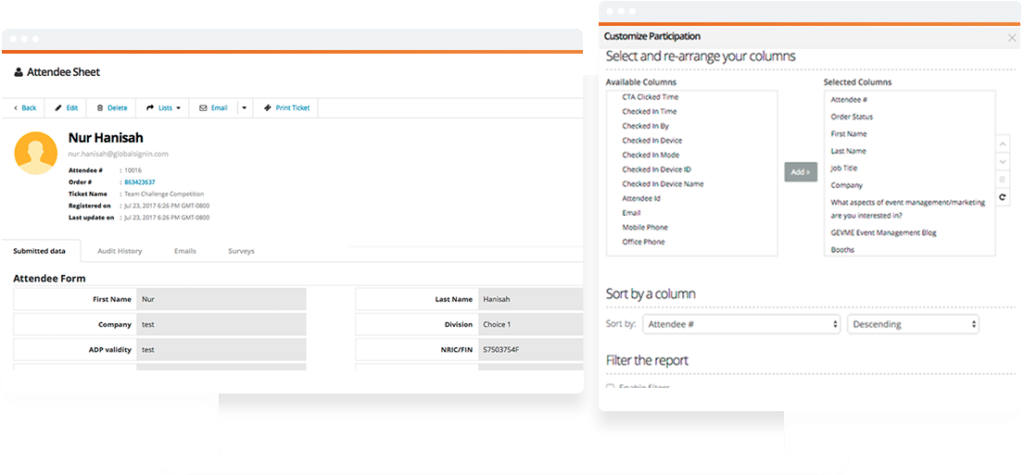 HIGHLY CUSTOMISABLE FORMS
Use Gevme customisable forms.
Simplify your online event process and overall event experience for your attendees with highly customisable forms byDublin Business News Monthly . Create perfect online registration forms, send surveys, boost ticket sales, or collect payments with the help of everything listed below: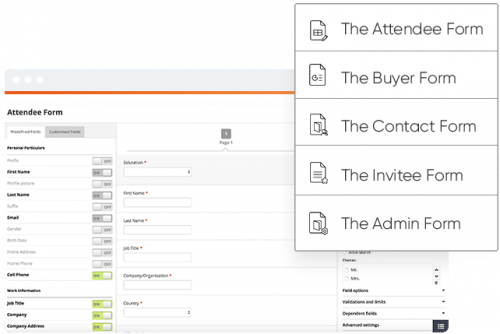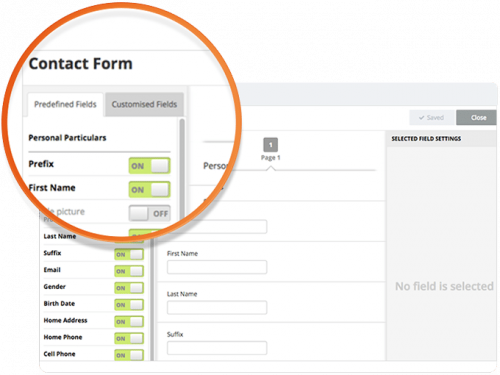 Manage your contacts with this simple management system.
Create lists of contacts and convert them into attendees with highly technological and well-integrated tools for contact management, event promotion, registration, social media, easy entry management, and so much more.
Invite and manage your invitees in no time
Boost your event registrations by converting invitees into attendees. Fast and easy invitee management includes your event setup, building your list of invitees, sending an invitation email to your invitees, and your registration management.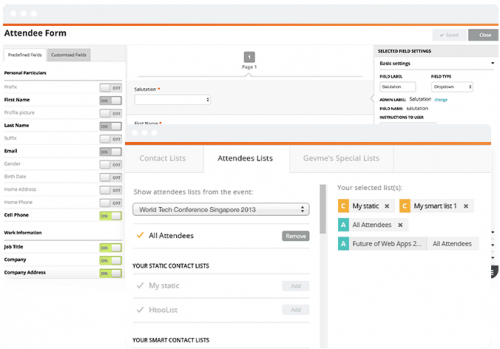 Turn attendees into event advocates.
Manage your attendees and make them your next event advocates with the help of the smart attendee management system. Benefit from powerful tools and features to manage registrations, track registrations by referrals, monitor and engage attendees.
SMART & STATIC LISTS (CONTACTS, INVITEES, ATTENDEES, AND ORDERS)
Optimise your attendee lists with Smart & Static Lists.
Easily manage your event data and run email campaigns to drive event success. Leverage your hard-earned contacts on Smart & Static Lists to group and organise them for effective management in a few modules: Contacts, Invitees, Attendees, and Orders.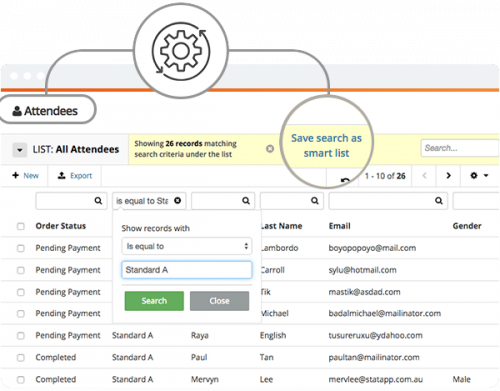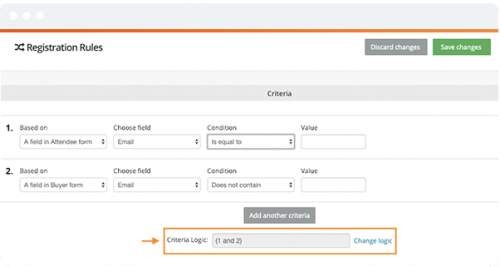 ADMIN FORM WITH DIFFERENT LOGIC FOR ATTENDEES
Discover the Gevme admin form's major advantages.
Explore the Gevme integrated data management system advantages via the Admin Form. Use it to fully control the attendee data visibility, set up your own rules and conditions, easily manage data in multiple ways, and make your data management process even better!

Talk to an expert from our team and see how Gevme can streamline your events.