The Ultimate Companion For Your Events
Facilitate effortless attendee engagement at the ease of their fingertips with the event mobile app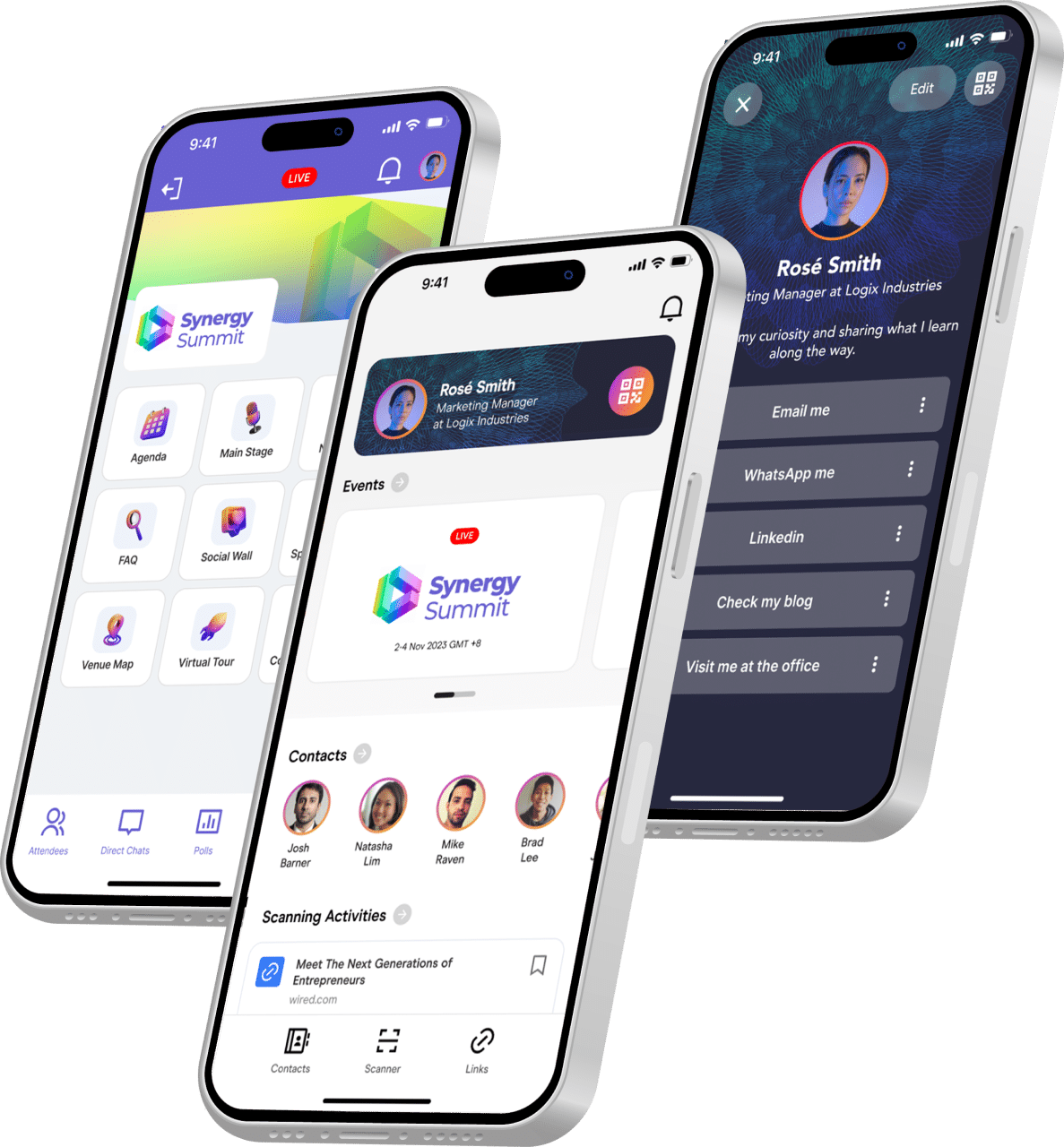 What is Gevme's Event Mobile App
An interactive digital business card that captures your professional persona
Seamlessly log in into web experiences and create a log of your interactions
Gateway to Mini Experiences
An interactive digital business card that captures your professional persona
Adopt sustainable alternatives thereby reducing your carbon footprint
Digitalise Your Business Cards
Metacard is an interactive business card with customizable CTA enabling attendees to connect and network seamlessly just by scanning QR codes on respective Metacards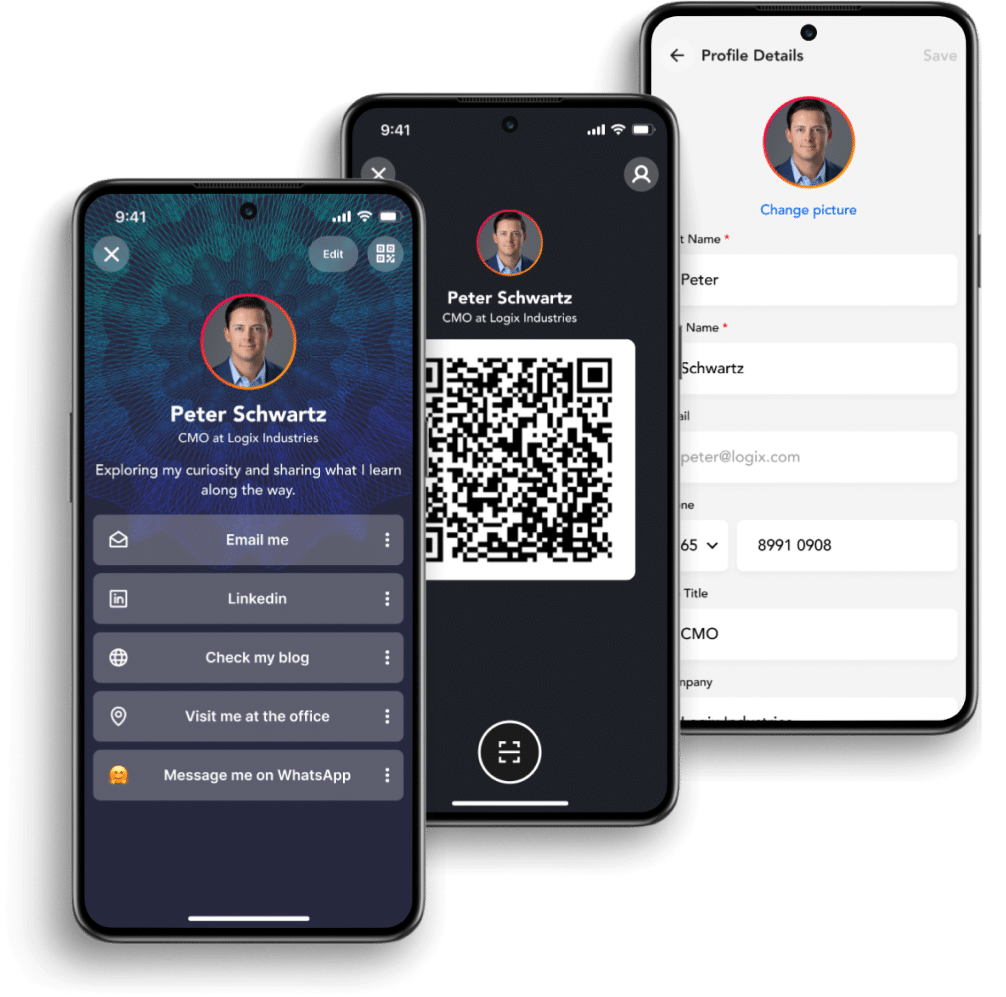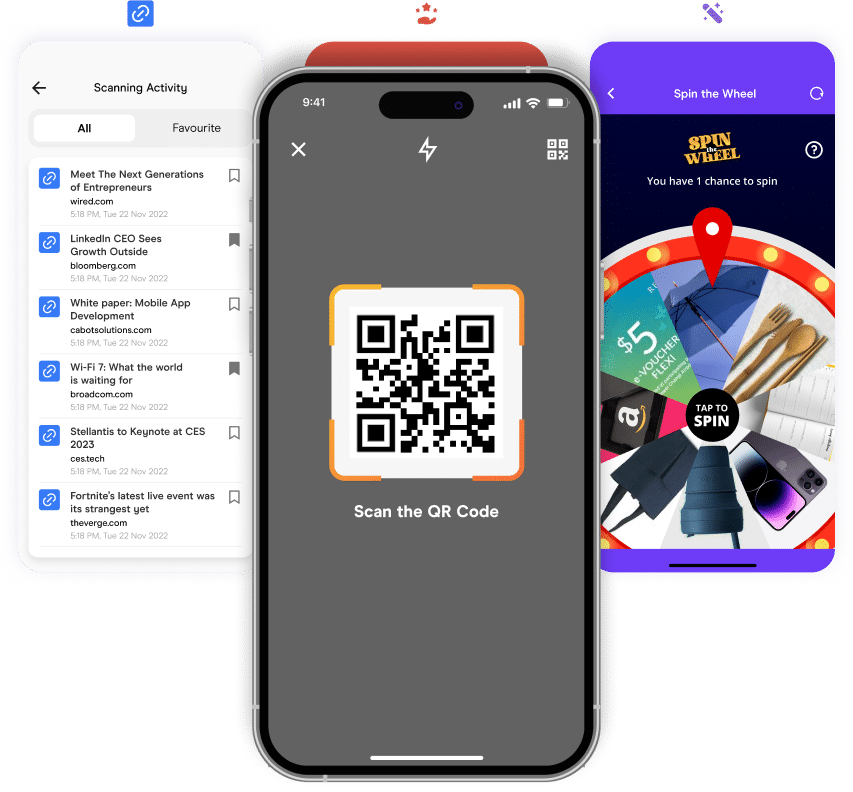 Enter The World of Smart Scanning
The smart QR scanner makes it easy for attendees to track all the pages that they scan while automatically logging them into web experiences powered by Gevme and selected partners.
Gateway to Mini Experiences
A collection of interactive features like polls, session displays, networking, etc that can run on a phone's web browser or launched easily through the Gevme companion app. Mini Experiences enable you to integrate a vast array of third-party applications into your event.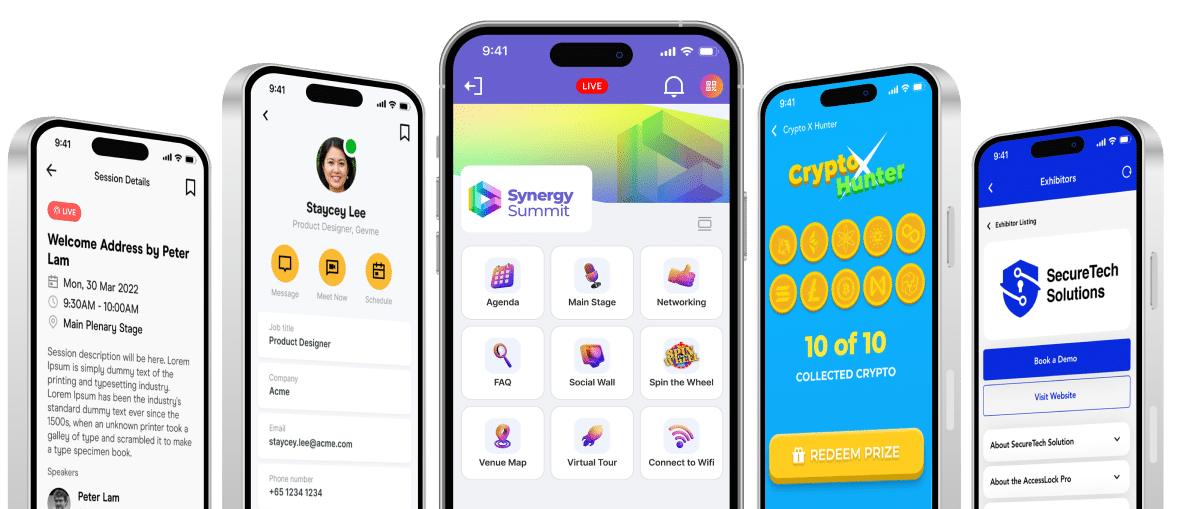 Foster Sustainability At Your Next Event
Reduce your event's carbon footprint by switching to sustainable alternatives with Gevme's Event Mobile App. Replace traditional printing with versatile mini-experiences to display Live agendas, conduct surveys, etc.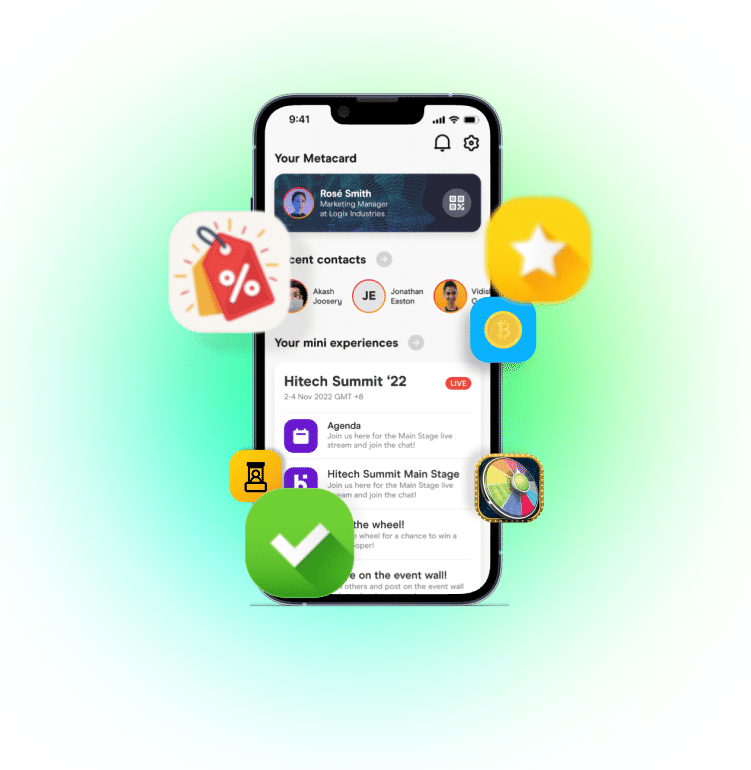 Whether you are a Professional Conference Owner or, deliver unified event experience across all attendee touchpoints.