One App for all Event Check-in needs
Convert any device connected to a printer and scanner into a formidable event check-in system with just one app
Check-in (and Check-out) Methods
Elevate the attendee check-in experience by incorporating methods that guarantee a hassle-free and convenient process.
Methods
Enable smooth and fast event check-in process through QR codes on tickets
Avoid tickets altogether and streamline event check-ins with facial recognition.
Make your events smarter and data-driven with ID card scanning event check-in.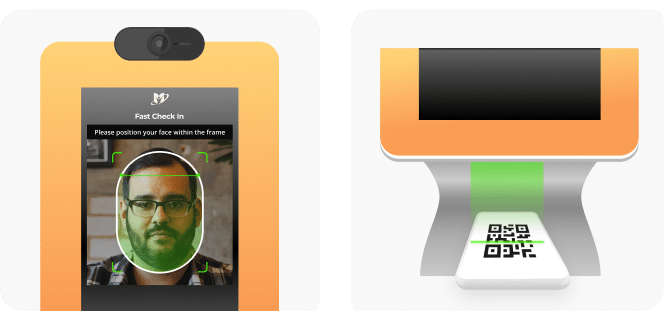 Check-in scope is pivotal in understanding attendee movement within your event. It helps in tracking and managing attendee activity throughout the event offering you comprehensive insights into attendee interactions and event engagement. 
Track attendee check-ins at strategic locations through:
Check-in to Event
Track attendees check-in into the event as a whole
Check-in to Location
For mutli venue events, track attendee check-in at various locations
Check-in to Sessions
Track attendee check-in at individual sessions to understand demand and popularity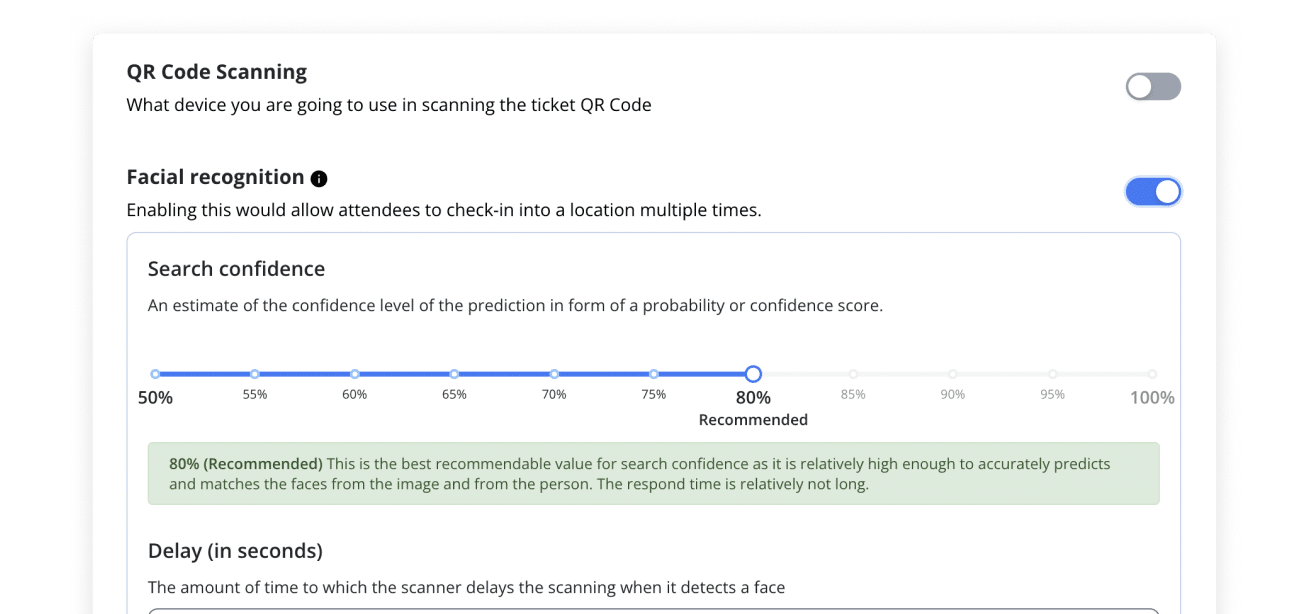 Deployments is one or more check-in kiosk installed at strategic locations across your event venue with similar settings. Each deployment helps you track attendee check-in and check-out into into event, sessions, locations and more. Our versatile system allows for multiple deployments from a single application, providing flexibility and convenience.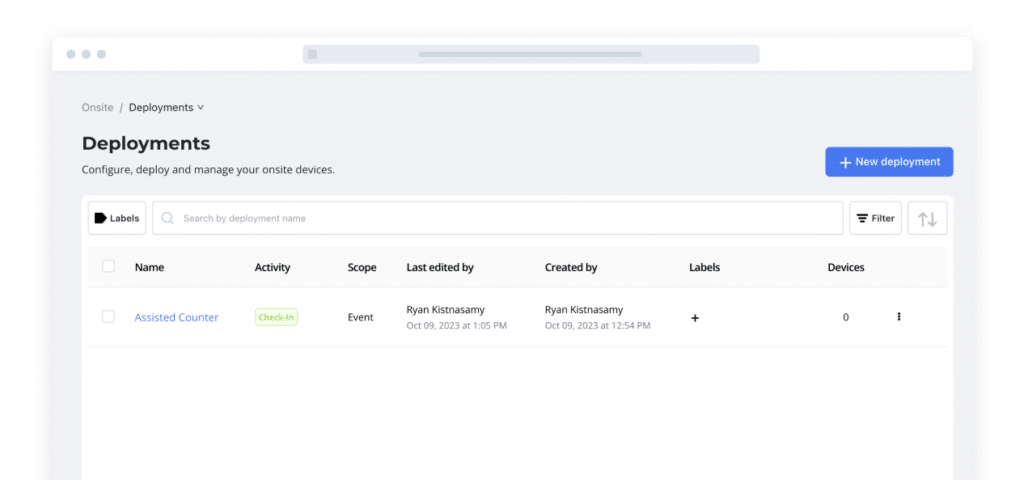 Self-Serve Mode & Assisted Mode
Incorporate assisted check-in stations that enable attendees to check in manually through a promoter or empower them to check in on their own through self-serve stations. A combination of self-serve and assisted check-in kiosks ensures a highly smooth check-in experience for attendees used specially at very large events.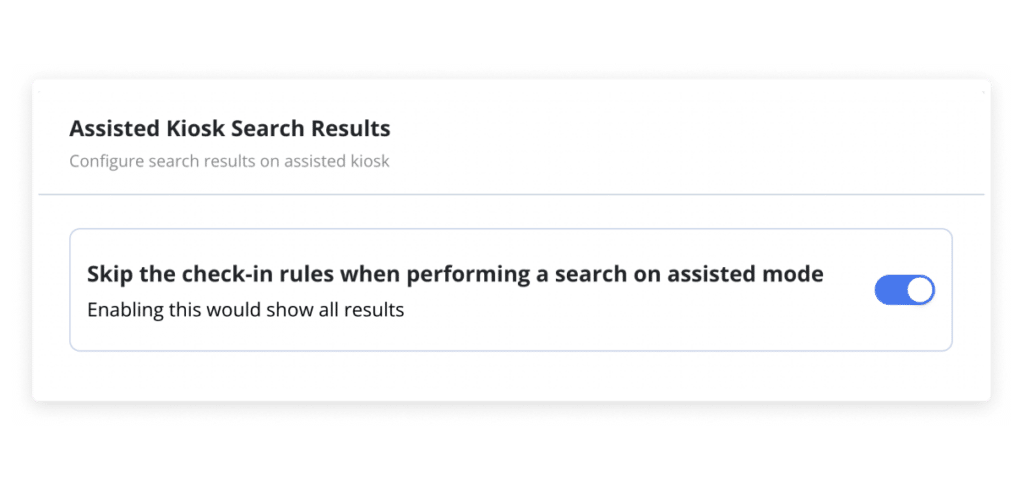 Our access control feature gives you the ability to manage and restrict check-ins to designated areas. With a rule-based configuration, you have the flexibility to define access based on various registration fields. Stack multiple rules to fine-tune access permissions.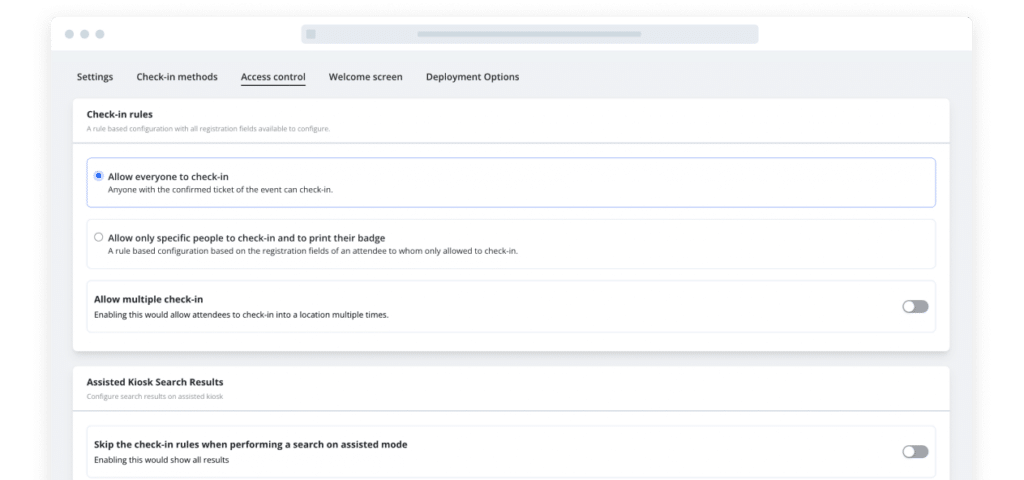 Gain comprehensive insights into your event check-in data, for the entire event or on a session-by-session basis. Access pre-loaded reports for quick analysis or create custom reports that suit your specific needs.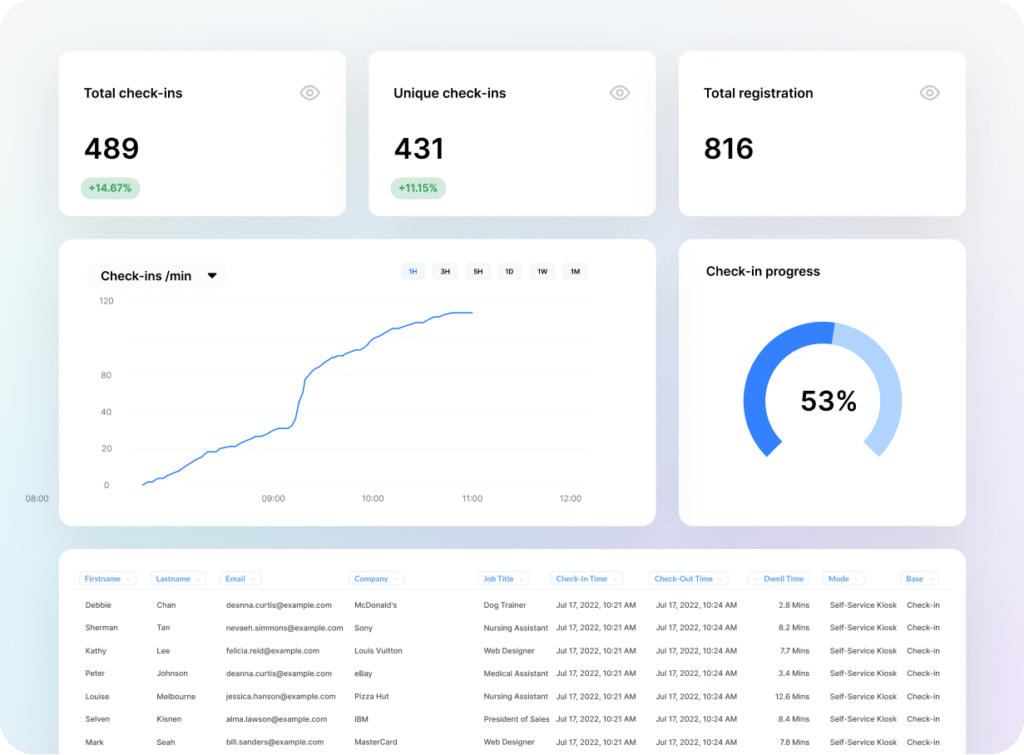 Whether you are a Professional Conference Owner or, deliver unified event experience across all attendee touchpoints.