Every organisation has a special date that is celebrated annually to commemorate its beginning. The anniversary of a company is a special holiday and a reason for a grand celebration. It's natural for any company to want to organise a celebration for their anniversary or for its employees. This is the most important day in the company's history. So how do you arrange a good event for employees and know how to celebrate a company anniversary so that everyone is satisfied? GEVME has the answers.
About the company anniversary
Company anniversaries are among the most important corporate events, and these are often attended by partners, customers, invited media representatives, and more. Often, the anniversary is the culmination for closing up the year or starting a new season. Anniversaries may be organised annually, which is quite often. This is why large companies are looking for various ways to celebrate a company anniversary and will hire professional, large-scale organisers to assist them.
Why you should celebrate a company's anniversary
The anniversary of a company is an excellent opportunity to gather the whole team together to remember how it all began, dream about the future, and have fun. On the day of the company's anniversary, you can discuss important company information in a nonformal atmosphere and eat and drink. If you want everyone to work at a corporate level to create a real holiday, then these event ideas for a company anniversary are for you.
Client connection
This is a kind of anchor that works for everyone. Different company employees and clients may have different milestones, countdown times, and results. Someone is focused on the conclusion of contracts, someone on the completion of the next project, someone on the delivery of tax returns or paychecks, someone on services and products, etc. An anniversary unites everyone for a fun celebration.
Employee morale
As a rule, this is the date of the founding of the company, and the fact that employees know and celebrate this day is an indicator of a good corporate culture and fairly strong employee involvement. This also applies to small, young companies since each year is often difficult and, as a rule, marked by significant events.
Marketing
The company can distinguish several different target audiences. Each of them has their own ideas to celebrate a company anniversary as well as how to participate in or celebrate the anniversary of the company. You can provide a choice. It all depends on the existing corporate culture and proper communication, but an anniversary is always a good time to increase brand awareness and popularity by surveying the audience and measuring the company's effectiveness over the past year.
Occasions
There are also dozens of occasions when companies are looking for anniversary party ideas for business and are looking for professionals to organize anniversaries for their partners, employees, and clients.
A company's anniversary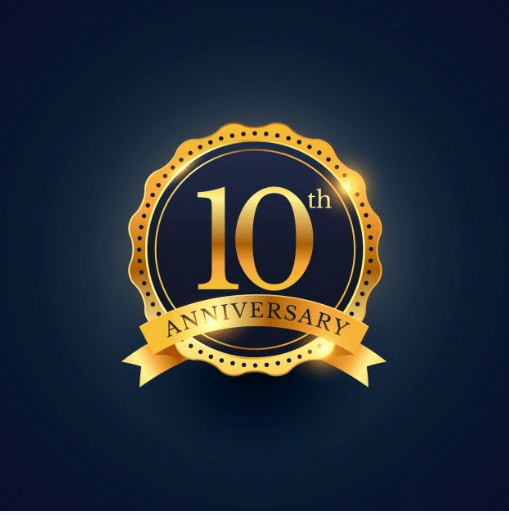 With only about one-third of all businesses making it to the 10-year mark, this is a major achievement for your business. Both large and small companies' 10th anniversaries are great occasions to celebrate. You can look for ideas for celebrating a business anniversary of any size.
If your business has made it to its 20th anniversary, this is a major achievement. Celebrating your corporate anniversary cannot be successful without finding the best ways to seek creative ways to celebrate a corporate anniversary and become a sensation in your location or worldwide, get a mention in mass media, and simply have a good time.
Planning a corporate anniversary
While looking for ideas for a business anniversary celebration, you will also need a good plan that includes defining all moments of the event (goals, budget, promotion, survey, feedback, etc.). Planning is one of the better ways to communicate your experience and reliability. To succeed, you will need to:
Know your current business values, objectives, strengths, and opportunities that are key to its future success.

Formulate the anniversary masterplan:
Set the budget.

Develop an anniversary theme.

Develop an anniversary logo.

Exploit all available resources and capabilities.

 3. Come up with gift ideas for the business anniversary.
Once a full list of anniversary projects has been finalised, the anniversary masterplan should be used to lay out, schedule, and coordinate all the anniversary activities involved.
Tell the public about your anniversary
Tell the public that you are planning a corporate anniversary more than once and in more than one place. Announce your company's longevity, and do this in a variety of ways:
Website – Banner

Website – About page

Website – Media/news page: Check out GEVME's

website builder

.

Email signatures

Invoices

Social media: Add a line to your profiles/info areas. For social media like Facebook and Google+, consider creating photo albums that chronicle your company through the years (be sure to add descriptions to each photo).

Email newsletters

Voice mail: Your company's anniversary will make perfect fodder for on-hold messaging.

Storefront banners/receipts

Verbally: During networking events, sales presentations, etc., be sure to mention how long your company has been in business.
The top 12 ideas for celebrating a company anniversary
Let's check out the latest top ideas for business anniversary giveaways and holidays that will be perfect to consider when preparing an anniversary for a business.
Thank you to all your clients or employees
Showing gratitude to your employees is a powerful way to motivate those around you. We shared proven email templates that every event planner should have. Find our tips on how to write a post-event thank you email and hope it will give you the ideas on how to thank your team, partners, clients.
Visually show your company's progress with a timeline
A visual timeline infographic can keep you on track with everything, from the company's history to its major achievements throughout the years.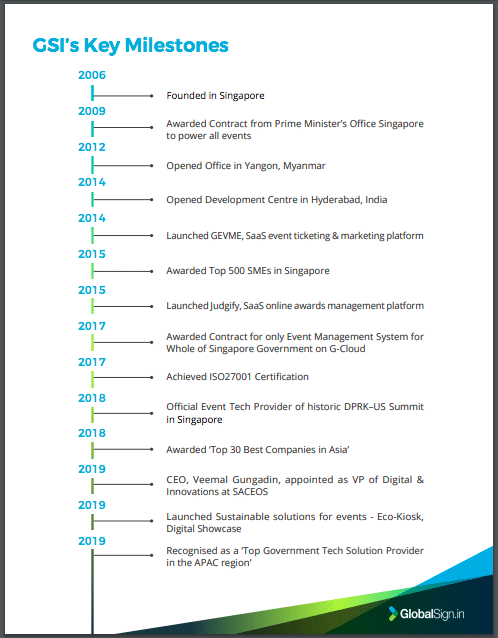 Become a sponsor for a local event
Event sponsorship is a great way to increase brand awareness and draw more attention to your company's anniversary.
Create a limited edition product or service
The idea behind limited edition products is that unique branded items are created and sold for a set time period in a specific market. Why not include your anniversary during this period of trade shows and active sales?
Organise a picnic, banquet, or party
To learn how to host the perfect summer picnic, read our blog and get ideas for company anniversary celebrations that will better suit your objectives, concept, and business specifics.
Hold a contest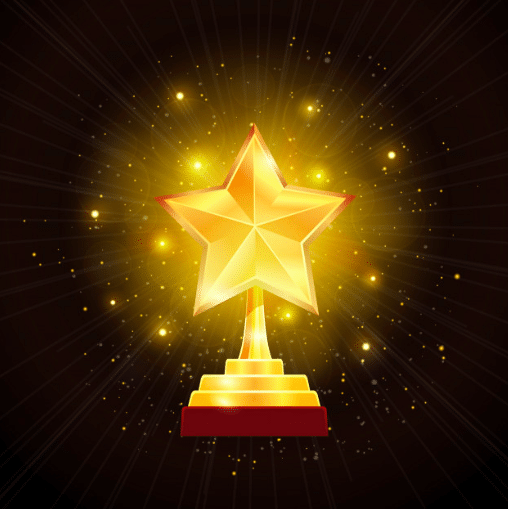 It's a good idea to hold a competition for industry leaders with categories and nominations that include fun prizes Use Judgify's contest management solutions to succeed with both online and onsite contest management.
Time capsule
A time capsule is a historic cache of goods or information, usually intended as a method of education, entertainment, and motivation. Participation in a time capsule day will be a wonderful concept for an anniversary celebration to celebrate the company's past, present, and future,.
Support a charity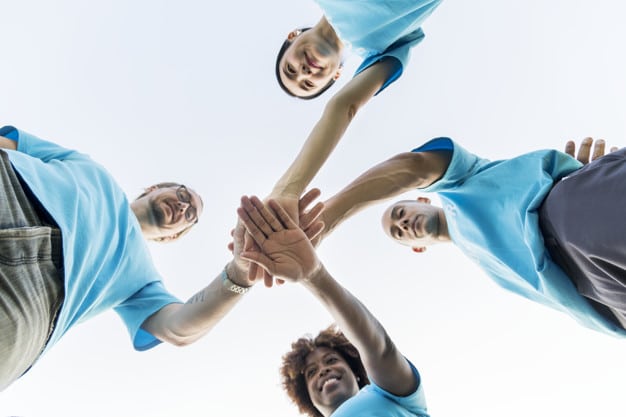 Thousands of people raise money for charities every time they attend events. Anniversaries are no exception. Create opportunities for individuals who wish to support the work of a charity or the company's non-profit partners.
Order a cake
What's a holiday without a cake? Make sure your budget can afford hiring a sweets shop and catering; buy cake decorating supplies to make the perfect cake; or order decorated cakes from your local bakery and have them delivered to the party location. 
Create a video to announce your event
Announcing an event can open you up to all sorts of mishaps. Try our event announcement ideas, described earlier, to avoid something going terribly wrong at your event. Make sure everyone is aware of your celebration.
Decorate your office
Make your office a more pleasant place to be, especially if you're organising your anniversary party on site. Try our decoration ideas to decorate your office and increase satisfaction and productivity at the same time.
Cocktail party
A cocktail party is simply a party at which cocktails are served. It is sometimes called a cocktail reception. Cocktail parties are a great way to gather together old and new friends over drinks and food in a fun environment. 
Some gift ideas for a business anniversary
A company that has been in business for 5, 10, or 15 years or more; has already established itself in the market; survived crises; and continues to evolve deserves worthy gifts. Here are some gift ideas for top management:
A congratulatory ad in

Forbes

or another respected print publication

A commemorative statuette with a congratulatory engraving

A rare collectible

Decor for the director's office (aquarium, fireplace, floor or wall clock, chessboard made of precious wood or natural stone, etc.).
Those who have worked at the company since its founding can be awarded with rare trophies or memorable awards, such as medals, diplomas, and statuettes.
For employees of organisations that celebrate serious dates, such as 30 or 50 years of work, you can think of several options for premium souvenirs. For example, for those who have worked for five years, a certificate; 10 years, a medal; and 20 years, a statuette. One can note the merits of these employees with the help of a poster or wall newspaper with photos of these dedicated people and a little story about them.
According to a survey, most employees would prefer to receive an additional holiday bonus gift. Even if it's a small monetary reward, they can use it in the way they like, which often pleases workers much more than souvenirs.
Tips on how to turn the anniversary of the company into marketing opportunities
What should be done so that the anniversary of the company strengthens the morale and spirit of the group and becomes a tool for advertising and PR? Here are some tips to follow:
Set company anniversary objectives.

Define your target audience (workers, partners, customers, or potential customers).

Set the goals of the anniversary celebration.

Determine the budget and resources.

Plan a timeline.

Decide on the types of promotion.

Find ways to announce.

Hire professional event organizers.

Decide on ways to measure success and follow up.

Make it media worthy.
In this way, your company anniversary will become a great opportunity for noteworthy client acquisitions and/or planned growth opportunities as a powerful marketing tool.
What is the key factor of a successful event? 
The longevity of an organization and its success depends on many factors and on many people. Anniversary celebration success depends not only on the top management but also on those who work in the organization every day as well as the event organizers. Now that you are aware of why to celebrate a company's anniversary, ideas for competitions and prizes to use, and how to organize the best celebrations, feel free to contact us for practical event support during the anniversary party planning.
You are welcome to leave your comments!