Discover easy-to-use and powerful online event branding software from GEVME. Jumpstart your event attendance and succeed with your event organisation through fully branded and multi-channel marketing campaigns.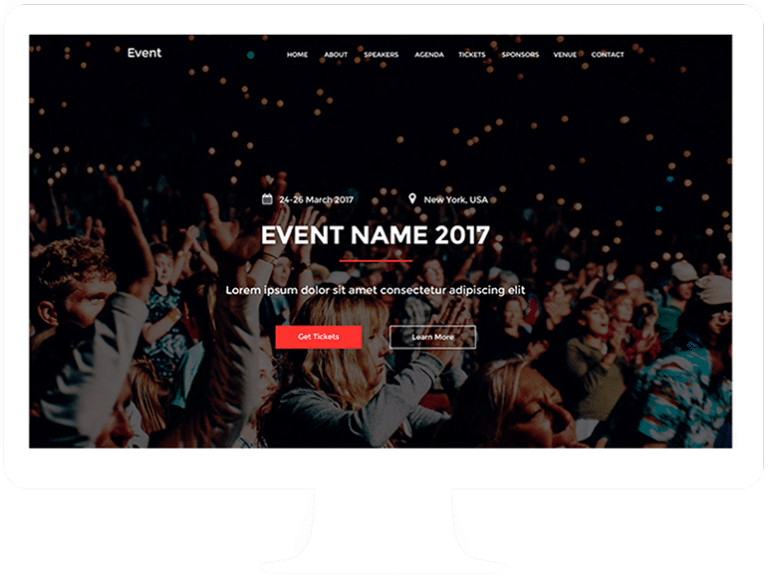 Discover ready-to-use events email templates
Select the most suitable option for your templates for events designed with a mobile-first approach. Customise your responsive email messaging without having to start all your own emails from scratch. Indulge your registrants with beautiful event newsletters.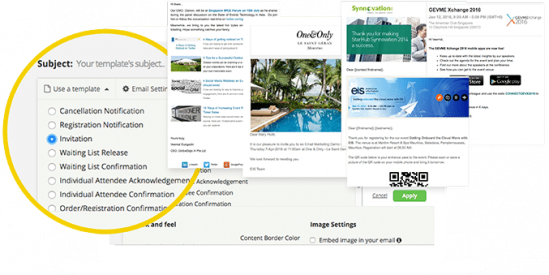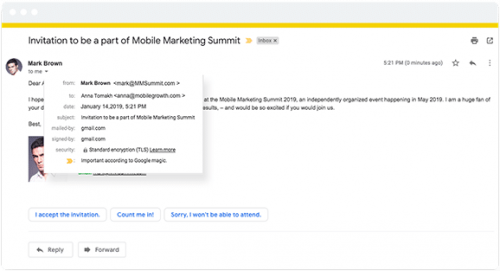 WHITELISTING SENDER'S NAME
Brand email communication with your attendees
Include your client domains in the sender's name to maintain your brand identity across all event communication. Send your emails out from your brand name, not the Gevme event marketing software you're using.
Create your event landing page in minutes
Every event created through Gevme comes with its own event landing page with excellent event branding design. A fully customisable template allows you to create simple landing pages or detailed event microsites that convert visitors into attendees.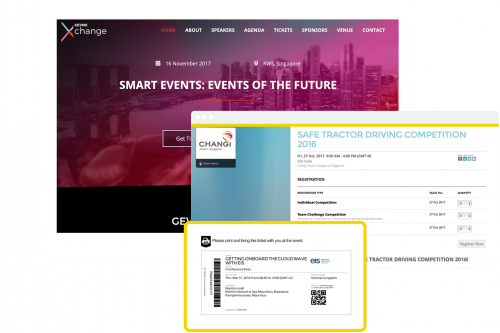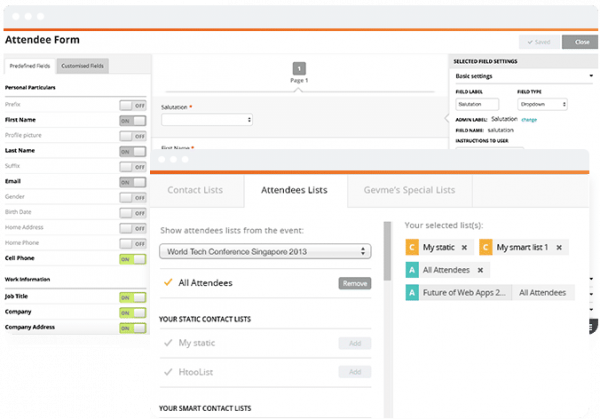 Turn attendees into event advocates.
Manage your attendees and make them your next event advocates with the help of the smart attendee management system. Benefit from powerful tools and features to manage registrations, track registrations by referrals, monitor and engage attendees.

Talk to an expert from our team and see how Gevme can streamline your events.