Online Registration & Ticketing
Gevme Registration is a comprehensive online event registration and ticketing system that simplifies the entire process for event planners and gives your registrants a user-friendly registration experience.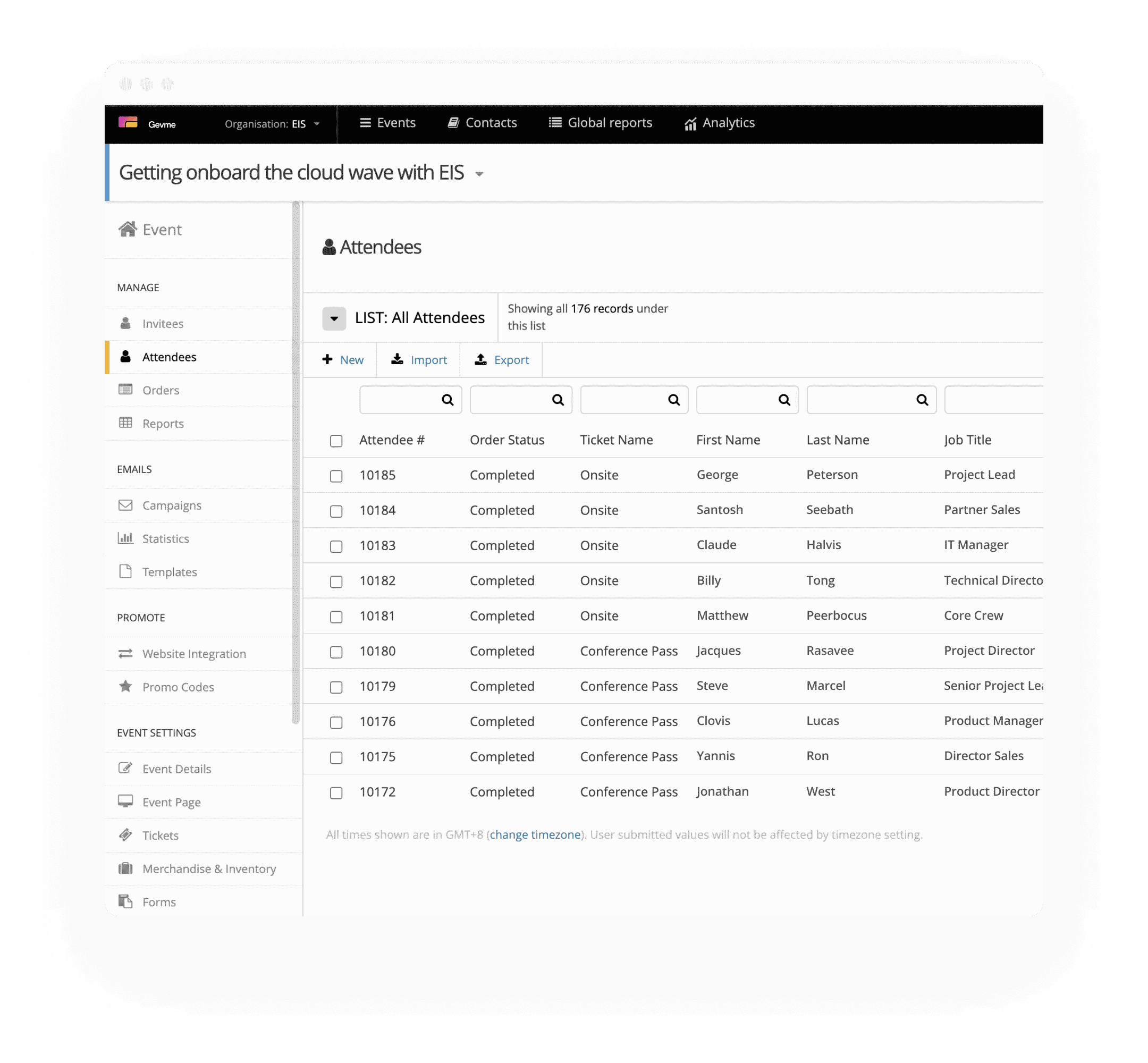 Frictionless online event registration
Deliver perfect online registration, and improve
attendee experience
Minimise registration time for attendees by pre-populating attendee data in mobile responsive forms.
Set up your own event registration rules with our online registration for events
Maximise event attendance with the most secure, easy-to-use, and highly customisable event registration platform.
Built-in responsive event landing pages
Create your event registration landing page in minutes
Easily create your own event landing page within Gevme Registration upon event creation. A fully customisable template allows you to create simple landing pages or detailed event microsites that convert visitors into attendees with just a few clicks.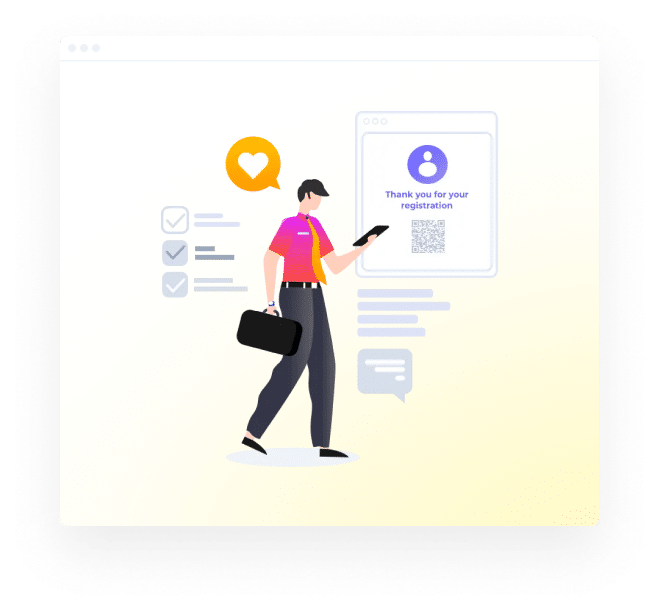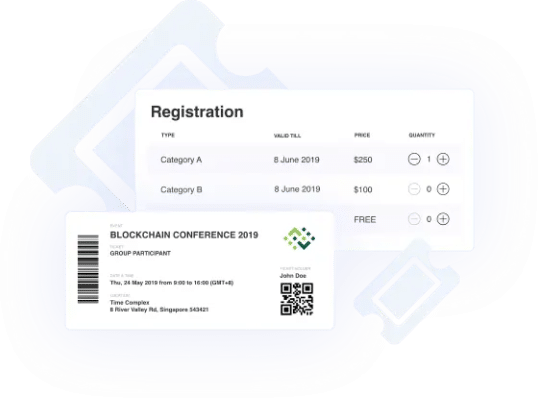 Flexible event ticketing system
Configure tickets for any events, even free ones!
Get full control of tickets to adjust your event ticketing with the Gevme event registration and ticketing tool. Use the Gevme event ticketing system for both paid and free events to boost ticket sales or collect event registrations.
Private and public event registration
Run private or public events via configurable event access
When running both private or public events, registrations and paid tickets are applicable to small closed private events and large-scale public events. Provide an online RSVP for private events to prevent the registration of attendees outside your guest list with the Gevme online registration and ticketing system.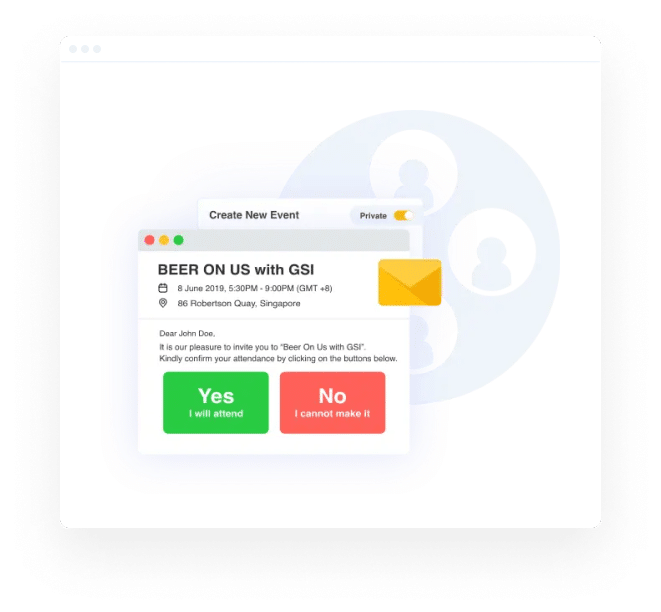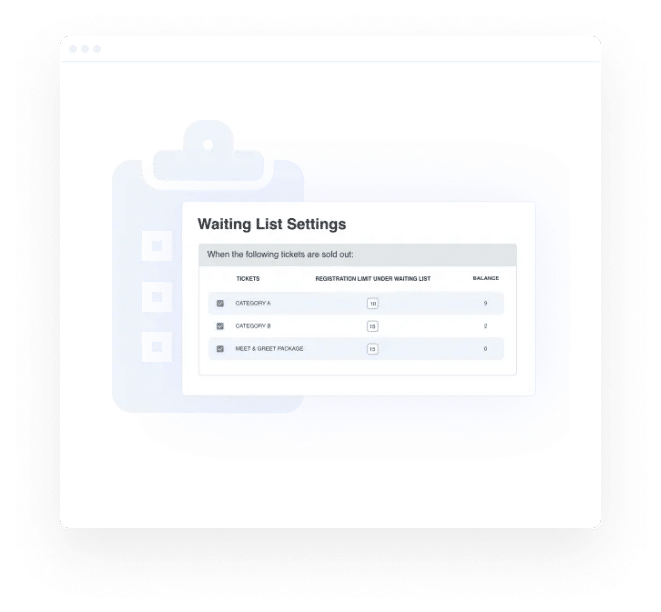 Increase event revenue with a waiting list
Get other interested registrants on a waiting list powered by Gevme, even if your event tickets are sold out. Maximise the conversion rate from prospects becoming registered attendees, and increase event ROI.
Additional features to grow your audience
Integrated with our Virtual and Onsite solutions
Integrate Gevme Registration with Gevme Virtual for a seamless virtual event workflow. All new registrants will automatically be granted access to the virtual event platform. No more exporting and importing spreadsheets. Every attendee will receive a confirmation email with a magic link to enter your virtual event without having to log in.
Integrate Gevme Registration and Gevme Onsite for a seamless check-in experience. Attendees will receive a QR code after registering that they can use to check in instantly at the event using our touchless kiosks or standard scanners. The integration extends to our mobile apps for business card sharing and lead generation.