Your Complete Solution for Event Registration
A comprehensive online registration and ticketing system that simplifies your workflow and helps you drive more registrations to your events.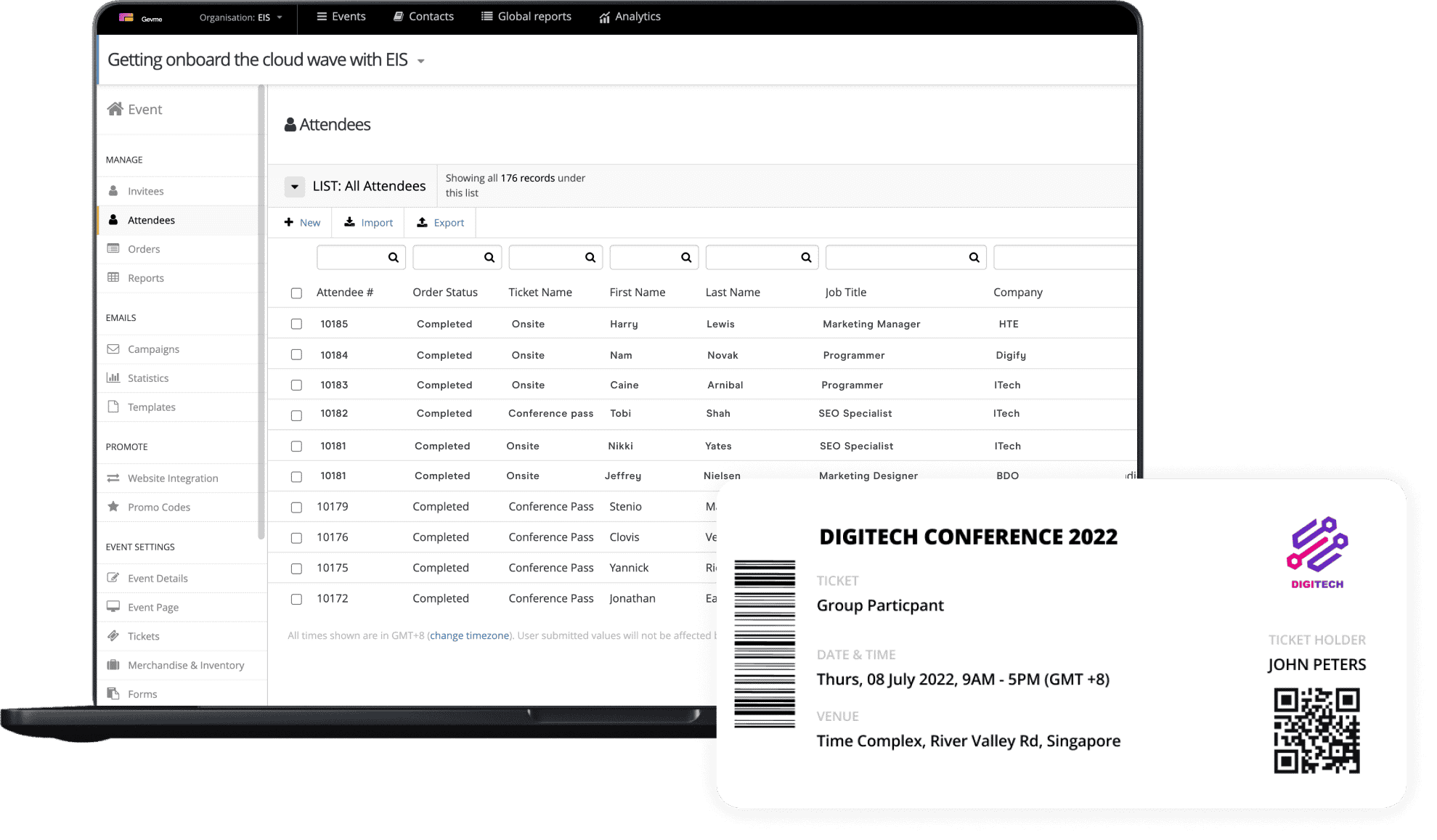 Event Registration Features
Build Event Registration Forms
Custom Registration Forms
Build a custom registration form using drag-and-drop with our powerful registration form builder.
Make it easy for buyers to purchase multiple tickets, with every attendee receiving their unique ticket.
Capture 'Yes' and 'No' responses from your invitees seamless for your private events.
Pre-Populate Attendee Information
Offer a smooth experience with registration forms pre-populated with the invitee's data when coming from your email campaigns.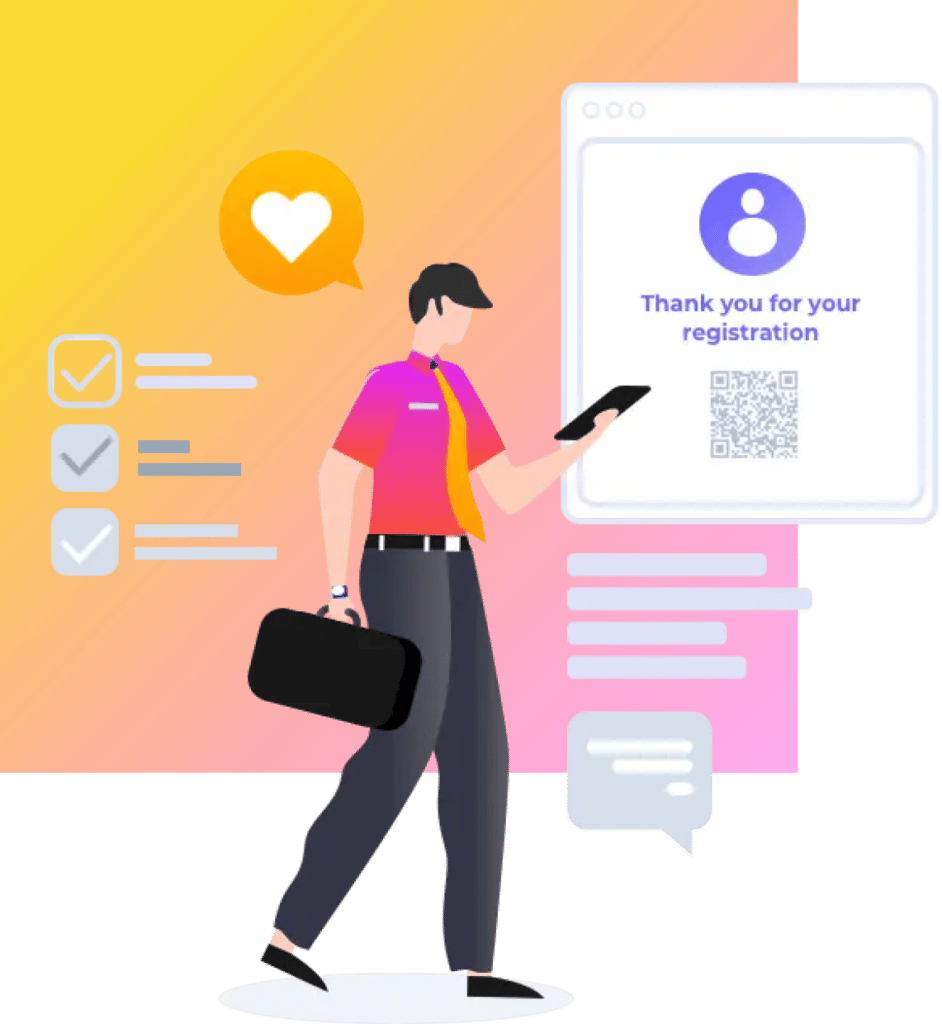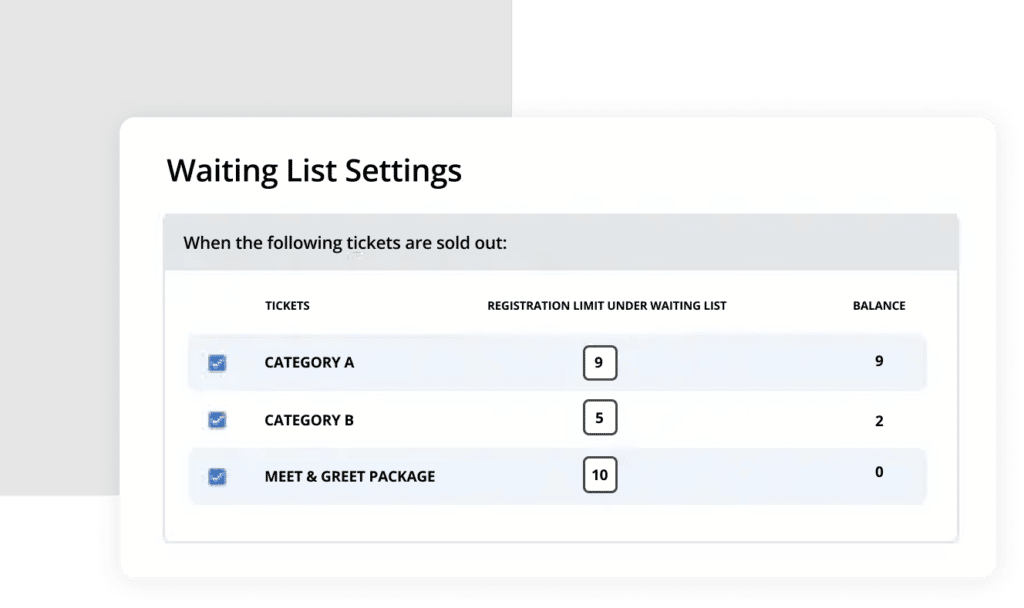 Drive Event Registrations
Send targeted and personalised campaigns using our integrated email marketing solution.
Generate excitement for your event with waiting lists and easily release spaces for those that signed up.
Offer multiple incentives to attend your events with our flexible promotional code solution.
Generate Revenue With Event Registrations
Sell tickets to your paid events with integrations to the most popular payment solutions and with features such as taxation and refunds built-in.
Automatically generate invoices for your paid events that you can customise according to your needs.
Sell event merchandise during the registration process and update the inventory automatically.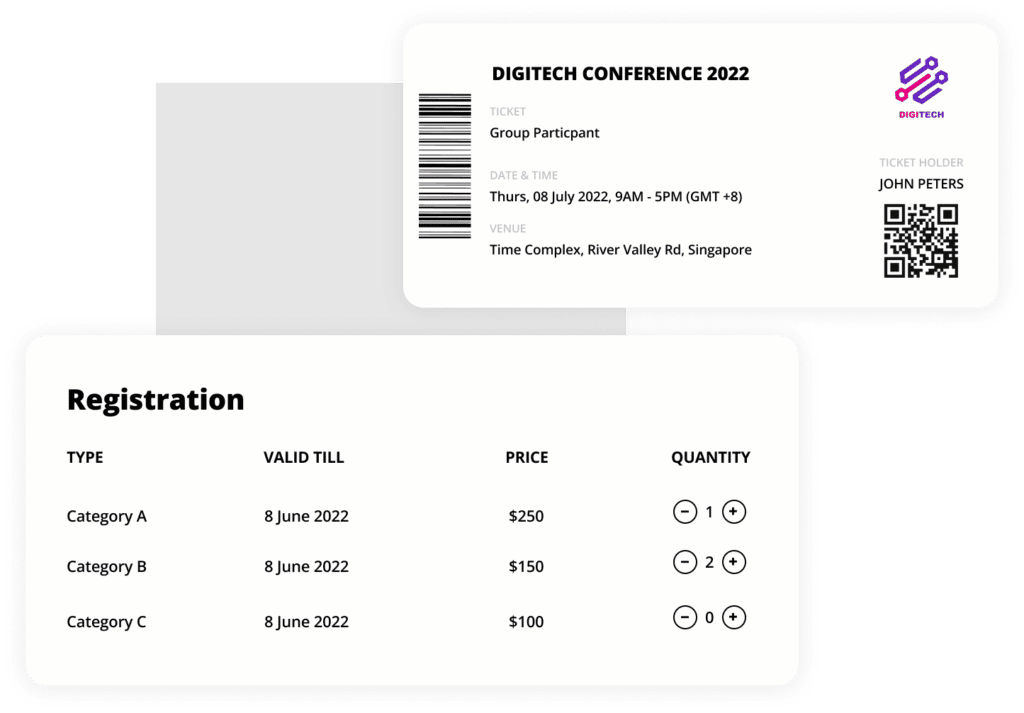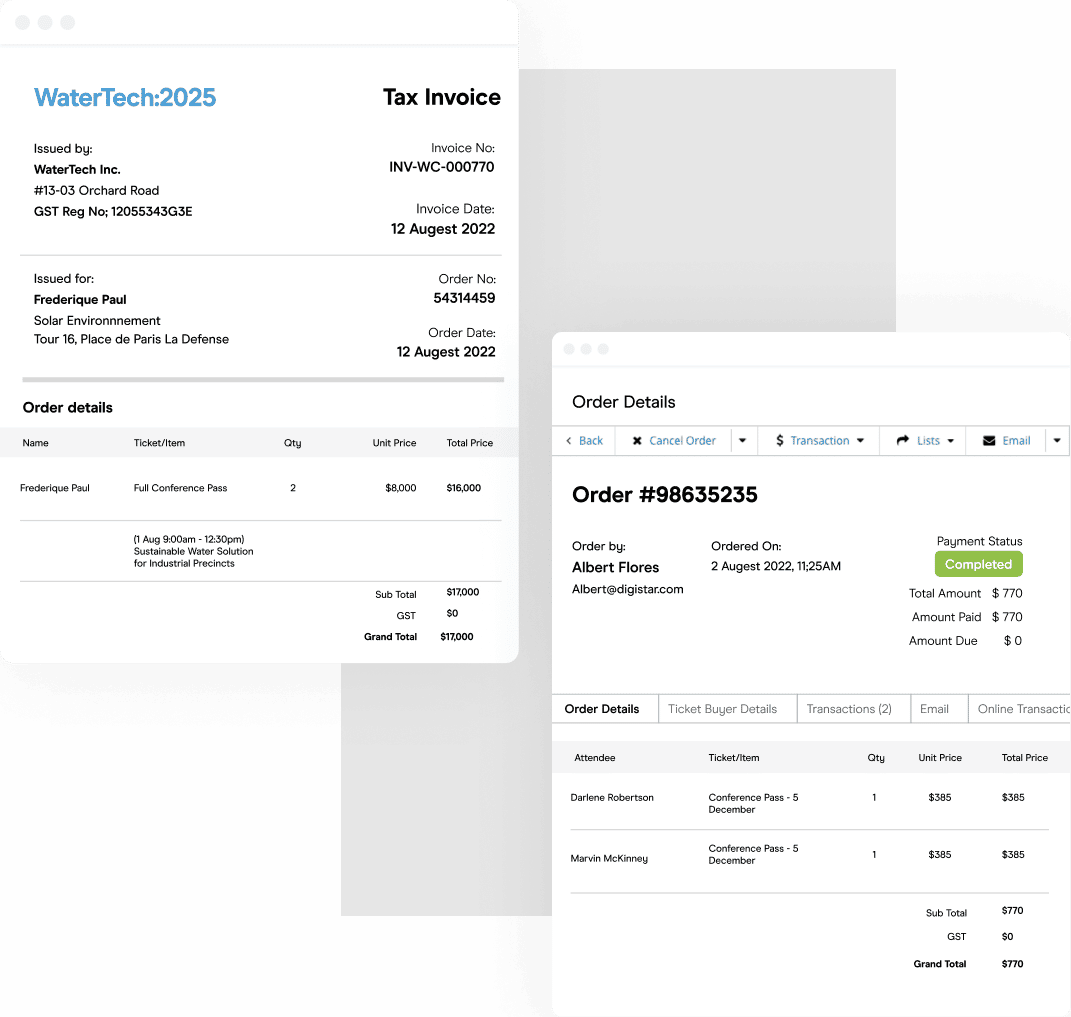 Manage Event
Registration Data
Get a 360-degree view of contacts, including the all the events they registered for, the emails they received and the amount they spent.
Navigate through your event database with powerful search and smart lists that update automatically once a new record matches the criteria you've set.
Use our default reports, create your own using our report builder, and use global reports to have a consolidated view of your data cross events. 
Event Workflow Management
Create different users roles with different levels of permissions and assign those roles to your team members.
Build standardised event management workflows for your team by creating user roles and assigning tasks.
Save time and seamlessly manage seating at your event with our precise seating management solution.

Our registration solution integrates with Gevme's Virtual Event Platform and Gevme's Onsite Solutions.
Integrate Gevme Registration with Gevme Virtual for a seamless virtual event workflow. All new registrants will automatically be granted access to the virtual event platform. No more exporting and importing spreadsheets. Every attendee will receive a confirmation email with a magic link to enter your virtual event without having to log in.
Integrate Gevme Registration and Gevme Onsite for a seamless check-in experience. Attendees will receive a QR code after registering that they can use to check in instantly at the event using our touchless kiosks or standard scanners. The integration extends to our mobile apps for business card sharing and lead generation.
Event Registration Use Cases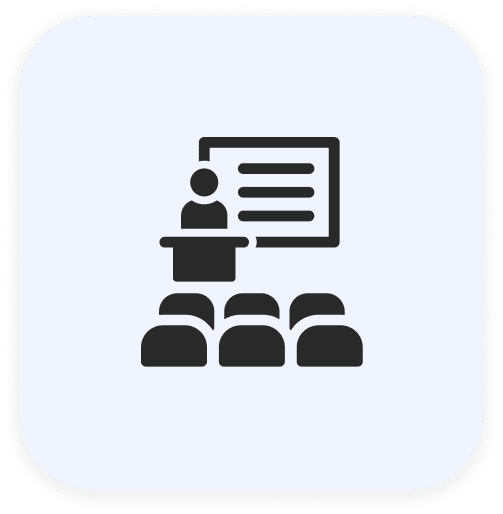 Online Event Registration for Conferences
Running a large-scale conference is complex. With Gevme, you have access to all the features you need to handle a large amount of registrations and simplify the conference planning process.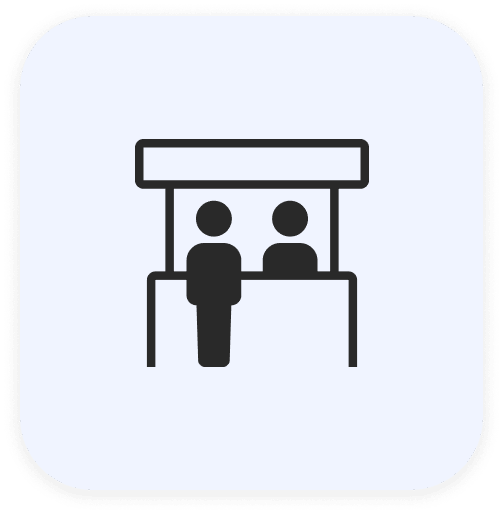 Online Event Registration for Exhibitions
Running large-scale exhibitions requires managing different stakeholders such as exhibitors, trade visitors, speakers, delegates and the media. Gevme simplifies your workflows to make your event a success for everyone.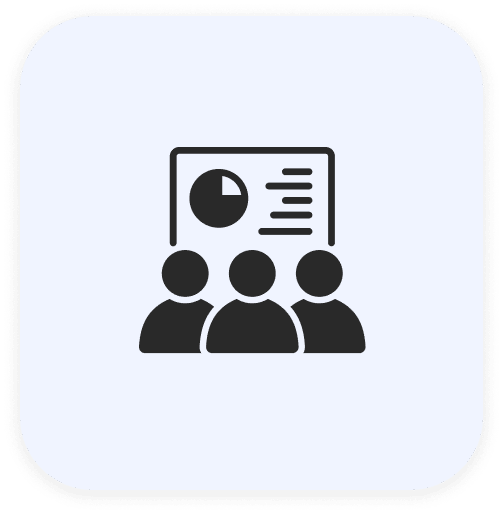 Online Event Registration for Corporate Events
Running a corporate event requires a platform that's flexible. Gevme's secure platform caters for training sessions, webinars, conferences, D&Ds, incentive trips, and more.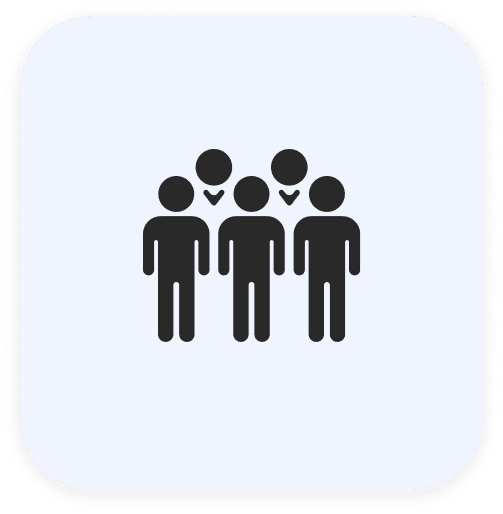 Online Event Registration for Private Events
Running private events requires that measures are put in place to avoid uninvited guests. Gevme's platform makes it easy to keep your events private and simplifies the planning process.