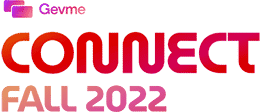 In-person events are back! As an industry, we're all glad to finally be able to connect in-person again.
But, attendees now have new expectations. They expect instant access to on-demand recordings, they want a seamless onsite experience, they want to connect all year round, and they're increasingly valuing sustainable practices.
How to respond to those new expectations at a time with the industry is facing rising costs and a talent shortage? Watch as we share actionable insights on how to navigate the current landscape and showcase our latest solutions to empower you to achieve more with your in-person events.