Studies show that gamification helps to develop new skills, forms independence, and motivates event attendees. With the help of game mechanics, you can affect the communication within the event, the culture of the organisation, work efficiency, etc.
What is gamification for events?
Gamification in the event industry, or event gamification, is the use of game mechanics to engage attendees, modify participant behavior, and accomplish event goals.
How does it work?
Attendee gamification is the process of using various game-like elements during the event within event marketing strategies. One of the simplest forms of gamification is getting a stamp every time you buy a coffee at a food truck. Collect ten stamps and you get a free drink. It's like completing a level and getting a reward. 
Gamification efficiency.
Gamification is the concept of using game design elements in non-game activities for a variety of beneficial reasons: to increase attendee engagement and sales, create a more relaxed atmosphere, boost the self-confidence of attendees, generate more revenue, improve events management, etc. Gamification design increases cashier efficiency and lowers checkout times, among other benefits. Thus, the efficiency of gamification cannot be underestimated by event planners in the modern events industry.
When is the gamification of events not suitable?
Gamification will not be suitable for those who have no issues with attendee engagement or run events in certain business sectors that would consider it inappropriate to play while participating: governmental and educational settings, certain corporate and non-profit events, etc. There are certain offline businesses where it is essentially an analogue experience, which means that event engagement should not necessarily be about using gamification apps for events.
Event gamification rules.
When you set up event engagement gamification, you will need to provide certain simple and clear rules for attendees. It should be a social experience to satisfy attendees' longing for recognition.
Remember that this is not about turning your events into video games, competitions, or fairs. It's a strategy that applies particular game mechanics that are appropriate for certain business, dynamics, and designs (e.g., leaderboards, time constraints, social walls, other interactive zones, and rules of play within them) to amplify the ultimate attendee experience and achieve your objectives, not to merely entertain. It needs to be challenging enough to create a sense of achievement, and you need to reward participation in some way. Ultimately, it should also surprise and delight attendees!
The gamification should serve a specific purpose that directly relates to the success of the event (e.g., having at least 50% more social media impressions than your previous event).
Gamification goals and objectives
Are you wondering how to use gamification at events to meet your business goals and objectives? All you have to know is how to access the behavioral change. The goal of your experience should be to make the attendee feel awesome in some way. So how do you increase their motivation? Games correct attendees' behavior and take them in the right direction, after which your business objective is better accomplished. The players win using the game mechanics, which increases user motivation.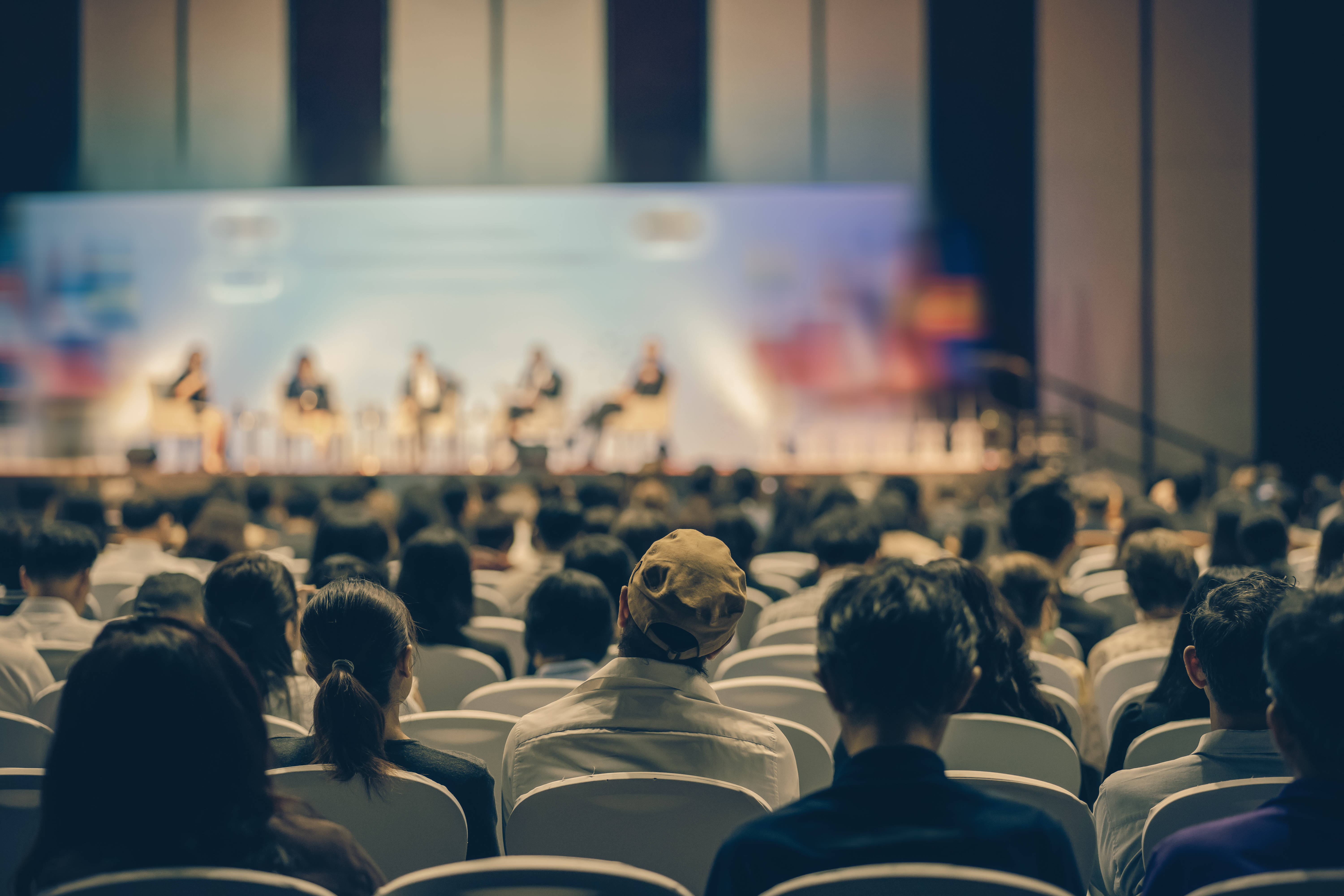 20 advantages of event gamification
One of the most unexpected advantages of event gamification is that it's a great way to tell everyone what is expected of them. 
For planners & organisers
Gamification can be part of an employee adaptation process, an internal training system, or a project management system.
For attendees
In any case, this is an easy way to tell what awaits planners in the next step as well as event attendees. Engaged attendees become more aware of exhibitors and sponsors, interact more deeply, and gain firsthand exposure to exhibitor offerings.
For sponsors and exhibitors
Gamification generates new revenue from sponsors and exhibitors and significantly increases attendee participation at your event. 
1. Increase attendee engagement
The sense of developing a certain skill is one of the important aspects of self-realisation and well-being. Such techniques increase attendee engagement and provide more chances for event success. 
2. Activate a sense of common purpose
For many organisations, this is the first opportunity to form a complete picture of how they actually work and what they strive for, etc. 
3. Improve the proactivity of attendees
Gamification takes into account the needs of each attendee. When gamification is correctly implemented, it really suits everyone and pushes the audience to be more active.
4. Turn attendees into participants
Working according to personal criteria, recognition for good performance, educational stories, and so much more will turn attendees into active participants.
5. Generate revenue
Through gamification, you increase the number of customers, the average transaction size, the frequency of transactions per customer, and other rates that generate revenue.
6. Generate high-quality experiences
One of the reasons people love to play is the ability to improve results. Gamification allows us to learn new things and watch how they become easier and more understandable, turning event experiences into high-quality and useful activities.
7. Create an environment of trust and collaboration
Objective data helps managers. They can finally see unbiased information about how events work, so there's no need to guess. It's surprising to find that most of the data in performance reports is biased.
8. Transform the event into an epic environment
Gamification makes your surroundings more appealing. It incorporates tranquil paint colors throughout your space or creates epic impressions with something else. It distracts attendees from negative moments if any arise, etc. By immersing themselves in this other reality, participants feel part of something bigger than themselves.
9. Facilitate easier communication
Part of gamification is the transition to continuous automatic data collection. This includes reports from sales representatives, call processing times at the call center, and internal knowledge usage metrics, which significantly facilitates both internal and external communication.
10. Create a more relaxed atmosphere
The planner may quickly respond to attendee requests, but at the end of the conversation, visitors are not always satisfied. Games provide a creative and more relaxed atmosphere for everyone to work and play.
11. Boost the self-confidence of attendees
You can always go back to the "classic" leaderboards or social walls that everyone is used to and motivated by to attract people to events. However, we have found that more advanced games improve results and productivity and boost the self-confidence of attendees in a more unobtrusive manner.
12. Generate positivity
Along with the ability to track feedback at any time, gamification allows everyone, not just the rating leaders, to constantly improve their results. This creates positivity among all the layers of event participants. 
13. Break the ice
Thanks to gamification, event planners receive constant feedback, which breaks the ice between them and the event participants, sponsors, vendors, etc.
This is often intimidating and an arduous task to many people. Gamification simplifies the process and makes it a more natural and comfortable way to network for everyone.
15. Increase event ROI
With the help of gamification, you can track different elements of event planning work and find a balance between them. Tracking multiple indicators at the same time can help planners get an idea of how they work overall and understand what needs to be changed to increase the event ROI.
16. Recognition
It is vital for us to feel that we are doing a good job and that the others recognise this. Conference event gamification allows encouraging attendees during the events; it creates a social proof to recognition – involving more attendees partake in it.
17. Feedback
Almost every company that utilises gamification is surprised to find out that what is happening in the organisation is often not entirely accurate. Feedback you get from games is out there to correct this situation in the form of productivity with instant feedback. When one plays a game, he or she is given a clear purpose, a sense of autonomy, and feedback on progress.
18. Engaging speaker presentations
Many presenters start by making slides and adding the text and graphics afterward. Games add to user experience and make speakers' presentations more attractive.
19. Increase foot traffic at events
If you want to increase your event foot traffic, games add a personal touch. Why do you think fine dining chefs walk around and introduce themselves to everyone at the restaurant? The same is true with event organisers. Engage and communicate with your audience through games.
20. Crowdsourcing
Using event gamification to crowdsource future event ideas is a great idea in terms of overall direction, content, and execution.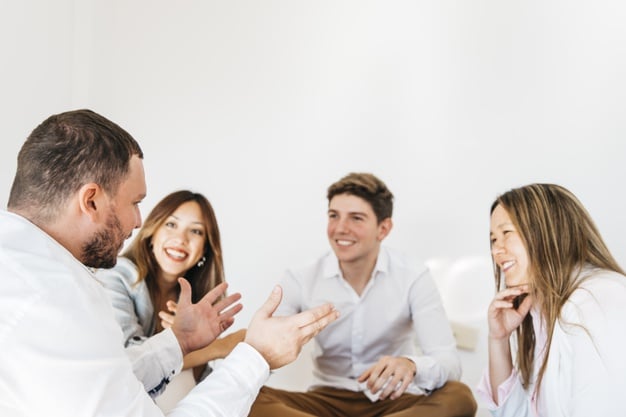 Steps to gamifying your event.
Gamification is a great way to educate your attendees and immerse them in your event at the same time. Think about different steps to gamify your next event:
Allocate your budget

.

Set goals

.

Choose the correct gamification strategy. 

Set the rules

.

Invite your attendees to indulge in your event in a much better way, creating a memorable event experience for them in the process.
While arranging the successful application of gamification techniques at your event, try to keep these rules of thumb in mind and to refer to the best event gamification examples.
Setting up event goals and choosing the right solution.
Taking part in gamification should not be mandatory. A good platform always makes it clear that participation in the game is voluntary.
Engage attendees and build social media presence.
It is now more possible than ever, thanks to e-learning platforms, social networks, and other resources that don't require large expenses and are integrated into other aspects of events, to engage attendees to build a media presence via gamification. Games are incredible platforms for social networking, collaboration, and interaction.
Engage attendees and facilitate deeper learning.
A recent survey showed that the generation of millennials considers the possibility for training to be the most important advantage at events. You can facilitate this via the gamification of your events. Various mechanics, such as tests and simulations, make this type of training more fun and interesting.
Boost engagement with sponsors or exhibitors.
We found that the ability to choose how people want to use gamification instills a sense of independence and choice from event organisers, sponsors, and exhibitors, which boosts engagement from them in the first place. 
Facilitate attendee networking.
Creating many options and letting users do what they like in a way they prefer is a way to build deeper engagement, learning, and motivation. Trust and cooperation games are incredible platforms for social networking, collaboration, and interaction.
Encourage on-time attendance.
Companies understand the importance of regular and on-time attendance, so more and more organisations offer attendees different ways to fulfil personal and professional attendance.
Event ROI and KPIs.
You should learn how to calculate the ROI of a gamification implementation and how to set and measure key performance indicators and key success factors. KPIs are important in setting the game rules and, more importantly, in communicating to attendees what the corporate goals are. You can also try to set goals stated as a percentage, such as 10–20% more or where you'd like to improve a certain KPI by a certain percent.
Apps for event gamification.
Gamification ideas for events go beyond app engagement and focus on event engagement. You can create an unlimited number of challenges, select the number of points you want to award, promote your brand and games, and watch attendees climb the live leaderboard in only minutes if you choose the right platform.
Get started using gamification tools.
Explore how Gevme can help you to encourage attendees by reading the case study "Cashless Token System with gamification features". Give it a try and create your event gamification on the basis of the Gevme event management and marketing platform.
Find the right technology to drive attendee engagement.
Apply for integrated software solutions, which help events planners perform better and faster in the age of modern event technology. Event gamification can take your events to the next level. The Gevme platform allows you to power events and integrate the new activities, including games and e-learning. Gamification solutions boost sales, collaboration, loyalty, and customer satisfaction by engaging and motivating your employees, attendees, and partners. With Gevme solutions, the processes are optimised and well designed. Discover more about GEVME's integrated gamification solutions.  
Enhance attendee experience with gamification.
What is event gamification? Discover more about it with the help of our event experts.
Finally, allow your attendees to be immersed in the event experience like never before while also empowering your team members to easily evaluate their learning outcomes and track the event's progress. Make your event epic with Gevme event planning solutions and integrated apps.