Monetising Virtual Events: From Ticketing to Sponsorship
Fallen into the COVID trap, live events which were the main source of revenue for many events professionals, have been cancelled. Seeing a continued need to maintain a connection with customers and audiences, they turned to hosting events virtually instead. 

However, despite hosting multiple virtual events, event professionals are still struggling to capitalise and generate income virtually. Leading to these questions of "Do the usual sponsorship offerings work for virtual events?" and "Can event professionals price their tickets and how much are people willing to pay for a virtual event?"

In this episode, we will show you how to monetise and increase ROI for your virtual event. The episode also includes a fun breakout session to demonstrate how gamification can increase audience engagement while acting as a potential avenue for sponsorship.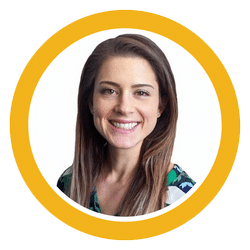 Sara Lieber, Event Marketing Manager at Drift
As the Event Marketing Manager at Drift, Sara oversees Drift's events and manages every aspect to its highest level – key event highlights, registration, attendance, and prove return on investment. 

Having worked in the events industry for years, Sara has a strong understanding of the challenges involved in hosting both virtual and hybrid events. Sara also possesses two perspectives – event organiser and as an event sponsor, and would be able to share a perspective and unique insights like no other.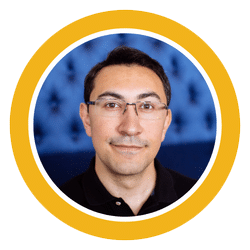 Dimash Kunayev, CEO & Founder of Engamio
Dimash is a serial entrepreneur and event management professional with years of multi-industry and multi-functional experience, who is passionate about innovation, events, and gamification.
He was running his own event agency with multiple international events in portfolio, founded and exited from a number of tech and non-tech ventures. Recently Dimash founded Meetlab and Engamio companies and is now on a mission to make this world a better place by designing impactful events and building engaging gamification technologies.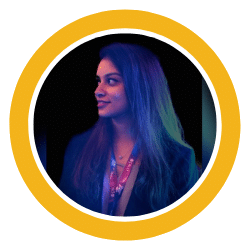 Keerat Singh, Digital Events Evangelist at Gevme
Keerat is the host of the Next Generation Virtual Event show at Gevme. She has a keen interest in revenue generating marketing initiatives through live experiences. She has a passion for driving change towards more sustainable and environment-friendly events and has been working towards evangelising such experiences.
EXPERIENCE IT FULLY IN OUR VENUE
Enter your email to be the first to hear about our next shows