As the world continues to embrace digital advancements, there has been a shift in every aspect of human life — be it working from an office or at home, shopping in person or online, making payments digitally, or going to the bank. The same applies to attending events as well. Over the recent years, the world of event marketing has witnessed accelerated growth with the help of technological advancements. The traditional in-person event model is being replaced by globally accessible and more flexible virtual event platforms.
According to the American Express Annual Global Meetings and Events Forecast of 2021, the event management market saw an accelerated adoption of technology in 2020 primarily due to COVID-19. With little to no choice due to pandemic restrictions, the event industry had to pivot to organizing virtual webinars, events, and meetings. That being said, the virtual events were prone to disruption besides being boring for attendees to sit through. Most of the event planners faced technical issues primarily due to inexperience in using technology to run events. On top of that, there was a major lack of attendee engagement which turned out to be the biggest challenge posed by running virtual events.
Why does the attendee engagement matter?
Be it any kind of event – small or large, it needs a proper plan and a process in place to achieve its goals. Right from understanding the audience to selecting the right venue to having the right logistics in place, everything is important to organize a successful event but nothing beats attendee engagement. At the end of the day, the event is organized for the attendees and so letting them have a memorable experience while giving them an opportunity to learn and network with fellow guests is important.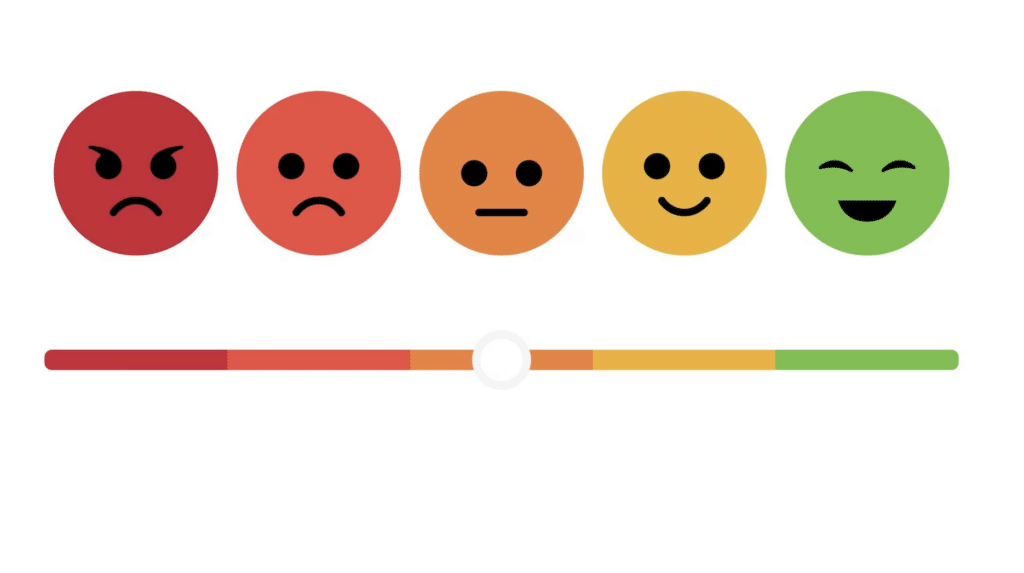 Attendee engagement can either make the event a popular all-sellout event or a no-show flop. To narrow it down for you, attendee engagement is what rules the deciding factors such as audience retention and guest attendance for the success of all future events organized by the same event management company. The more engaging the event, the higher the likelihood of attendee satisfaction and participation in similar kinds of events in the future.
How can incorporating AI in events help?
Artificial intelligence has been used for many things like content recommendations, data analytics, facial recognition, and more for a long time now. There are a number of people who come together for an event from across the globe which makes it obvious that each one of them will have varied tastes, interests, preferences, and requirements. Over recent times, there has been an unprecedented advancement in AI which promises to take the attendee experience to great heights.
Picture this – pulling together an event wherein the attendees simply walk to the food station and get their favourite food or a sweet dish or a drink at the bar without mentioning anything about it. Or think about having robots spread across the event venue providing custom answers to each of the attendee's questions and giving a demo about the company's latest products.
This is how you can ensure that all the guests have a personalized experience and that is the power of artificial intelligence or AI in events, conferences, and trade shows.
In this feature, we bring you a list of 10 ways in which event organizers can use artificial intelligence to customize and enhance attendee engagement.
Let AI handle general questions
Before the event, event organizers tend to put all the relevant information on the event website. Yet, there are many attendees and potential guests who send emails asking questions like –
If I arrive early or stay late, will I be given the same room?
What safety protocols are being followed at the event venue and by the hotel?
How much will a taxi ride from the airport to the hotel cost?
More than 80% of these emails will go away if the attendees read through and search the website more carefully. Most of all, answering these questions wastes a lot of time while also disrupting the workflow in planning the event.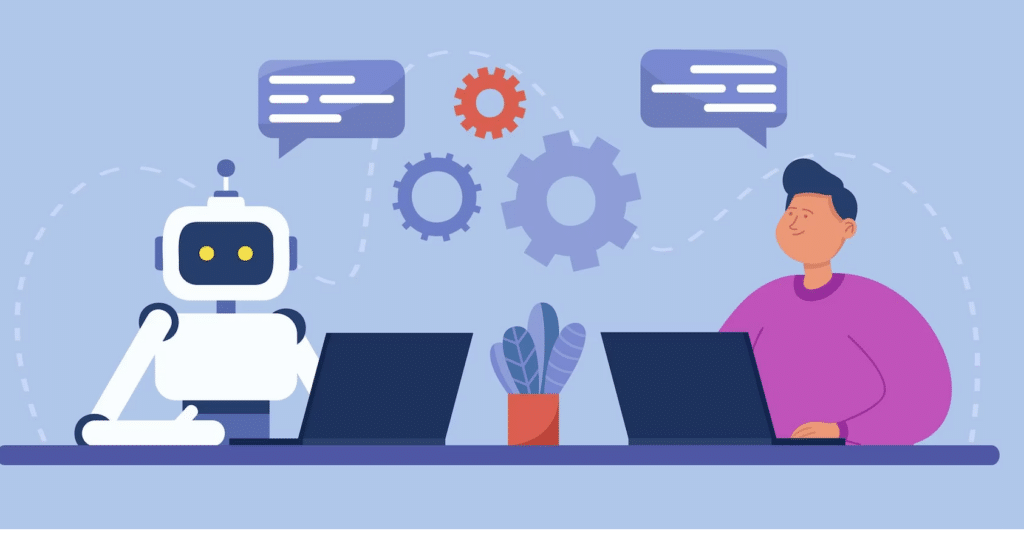 With artificial intelligence to the rescue, here is what you can do. Let an AI-based digital assistant respond to such general questions that are asked by potential attendees. AI technology does not care about the number of times it has to answer the same question – there is simply no tab. While the digital assistant keeps such routine questions at bay, the event management team should channel its energy into putting up a successful event. There are many complex issues such as supply chain disruptions or changes in the safety and health protocols that would need immediate attention of the team.
Help in scheduling sessions
Let us assume that the venue you have narrowed down on to organize the event has a norm of social distancing. This would mean that there is a limited number of people who can attend a session. Spreading this message among the attendees personally will be time-consuming and can also become a bit awkward. Here is how you can smartly incorporate AI in events – especially in this case.
The AI-powered bot can suggest the attendees register themselves and select the sessions they wish to attend. Besides being a gentle nudge to solidify the attendee's presence, it will also help in planning the session. As attendees register themselves for the available sessions, the digital chatbot can answer any queries about the event topic – be it the number of seats available, the format of the session, the duration of the event, or anything else the attendee would like to know about. Moreover, the digital assistant can reserve an in-person or a virtual seat for the attendee upon request.
In addition to this, if the requested session can not accommodate any more guests, the digital assistant can also recommend an alternate session. Make sure to feed the digital assistants with all the relevant information about the guests along with everything that shall be included in each session.
Means to engage attendees with AI technology
While organizing an event, attendee engagement is of utmost importance. To be honest, it takes more than outdoor activities or a dedicated social networking hour to keep the attendee engagement high. For most people, a gathering of more than 10 people may be too crowded.
But if the event is organized in a hybrid model, how can the virtual attendee engagement be taken care of? Hosting an event in a hybrid model means planning for two different meetings in a lot of ways.
Here is how you can use AI in events like these. Use artificial intelligence to send alerts or text messages to the guests minutes before the session is about to commence. It reduces the chances of a virtual attendee forgetting to log in to the session and reminds others to wrap up their work and get to the venue well within time. The text message can have a link to the maps to help the attendees locate the meeting room after arriving at the event venue.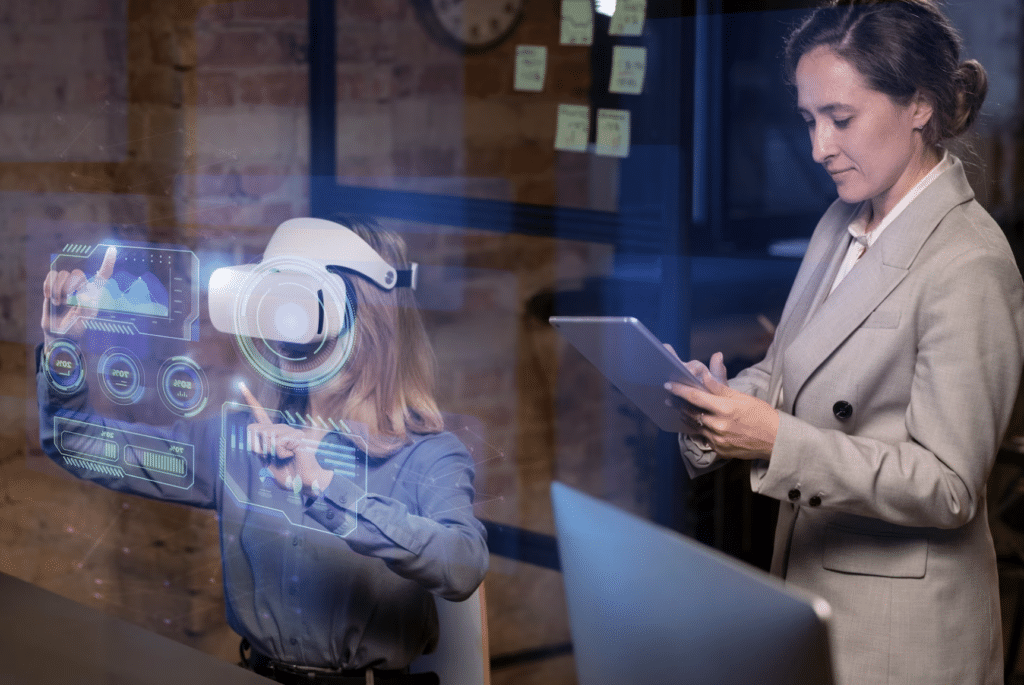 In case the event has been canceled, by using AI in events you can quickly notify all the event attendees about the same and also recommend an alternative based on their personal preferences. If there is scope for any last minute changes, the digital assistant can intimate people and also include directions to the new location. By including AI in events, the event organizers can keep everyone informed about any changes without having to deploy onsite staff to keep the attendees informed. Using AI in events does not just simplify a lot of things for event managers but also saves a lot of time, effort, and money.
Using AI in events by utilizing digital assistants is a brilliant way to collect attendee information after the event, an outdoor activity, or even the entire event. For instance, there are times when the session runs out of time before all the queries of the attendees can be answered. Instead of leaving the guests with unanswered questions, it is better to use AI in events and let it collect questions that need to be answered. After the answers have been prepared, the digital assistant can let the guests know where to find the answers. Usually, events average up just 3 days so it would be a nice value addition to have.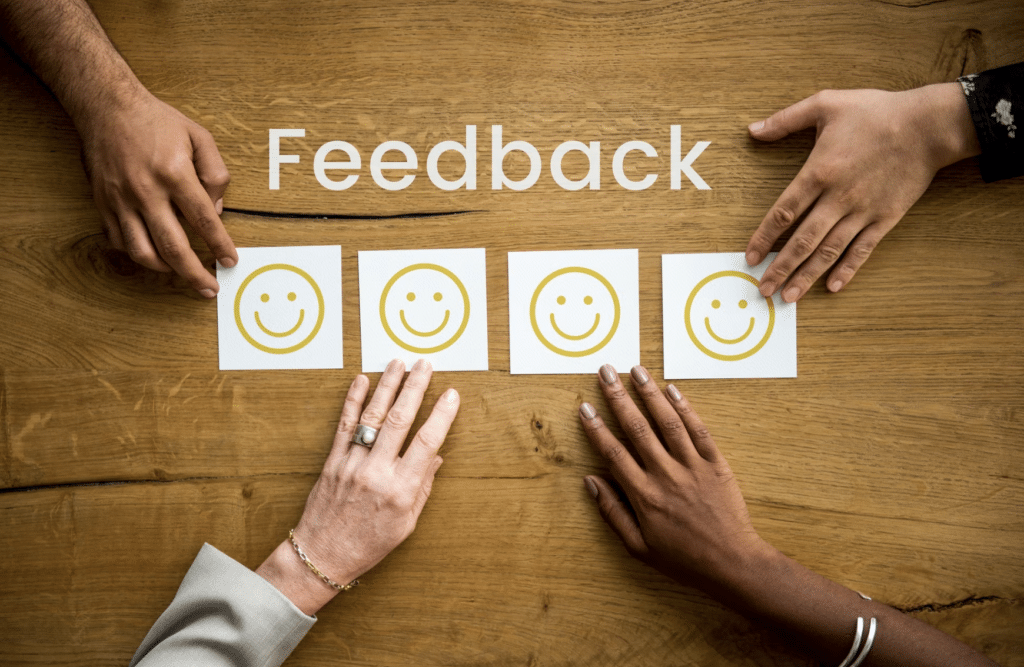 Furthermore, providing a space for anonymous feedback about the event is a sure-shot way of encouraging attendee engagement and participation. Usually, the participants hesitate to give feedback due to the fear of identity reveal. With the help of chatbots and digital assistance, guests can keep their identities anonymous. Integrating AI in events makes getting an insight into the attendee experience at the event easier.
Some guests are skeptical about how their peers may view their evaluation, a few people are worried about the negative feedback damaging the relationship and some guests wish to avoid any follow-up conversations – whatever their reasons may be, people end up providing comprehensive feedback only after anonymity is assured. Collecting feedback digitally proves to be an efficient method for event planners to get information that typically comes through personal follow-up conversations.
Personalized recommendations
An attendee's decision whether he/she chooses to go to an event or not is influenced by a plethora of factors such as event description, speaker, and recommendations by fellow guests. It is also determined by demographics and can be predicted based on behaviour, personal preferences, and previous experiences. One of the ways to provide the attendees with more personalized recommendations is by analyzing attendee data. Some apps can help potential attendees discover events that relate to their interests with the help of individuals' past data in addition to sophisticated machine learning algorithms.
By including AI in events by using wearable beacons present in each attendee badge, real-time behaviour can be easily tracked. Additionally, the hyper-targeted recommendations are over 90% accurate. The beacon data can be extracted through various sources such as session attendance, dwelling time, and exhibitor booth visits.
With personalized content being suggested to the attendees, they will be able to make the most of their time at the event and get to engage with the content that interests them the most. It is easy to supercharge the conferences by including AI in event technology to give a more personalized experience ultimately making the attendee engagement better.
Virtual assistants backed by AI
Deploying virtual assistants backed by AI in events can provide attendees with real-time information. There may be questions about the location of the venue, event schedule, speaker bios and more each of these can be handled using voice or text commands. Not only do measures like these improve the accessibility of the event information but they also reduce the deployments of staff to provide answers and help the attendees further.
Apart from this, using AI in events minimizes the need for guests to look through complex event websites and/ or apps. So the event planners can easily focus on organizing a memorable event to make the attendee engagement better without having to worry about the invitees getting lost or missing out on any important information related to the event.
Real-time translations using artificial intelligence
Be it a small conference or a large event, one can not expect attendees only from a certain demographic location to attend the event. What this also implies is that not all people will speak and understand the same language – which can prove to be a major hindrance in communication. While English is regarded as the global language, there are people who are more fluent and better expressive in their native language as compared to any other language.
Imagine attending an event full of people speaking different languages wherein you can't understand a thing. Not only will the entire event feel like a waste of time but it will also be a great loss of opportunity for you.
By using AI in events, the attendees can get real-time translation services at events. Not only will this make the attendee engagement better but it will also give them an opportunity to network with one another – regardless of the language they speak. Artificial intelligence has natural language processing algorithms through which it can reality transcribe and then translate the spoken language into many languages in real-time which will enable the attendees to comprehend the content and participate in the event better.
Using AI in events that attract diverse international audiences can prove to be a game changer. A wonderful way to break the language barriers, AI will help make each attendee feel included.
Do more with limited resources
Not just artificial intelligence, think of the AI tools as a personal assistant that lets you spend more time connecting with the audience and making the event strategy better. Here is a brief look at how you can make things better –
Generate content copy quickly: There have been many, many experiments to reiterate that ChatGPT is a great tool to generate straightforward and correct promotional copy and surveys for the sponsors and attendees.
Having said that, there is no denial to the fact that technology can not be pushed beyond a certain level which is why it is best if you get the copy fact-checked, proofread and if need be, revised by a human so that it is tuned with the brand style and tonality. As a result, event organizers can enjoy an upsell and emails that attract the audience's attention, save time, and help them achieve their event goals.
Lightning-fast answers: When AI is used to get research done, the possibilities are endless. A suggestion for putting up a news conference about AI and machine learning in event management can be suggested to the event sponsors. ChatGPT can promptly answer questions like –
What is the agenda of the event being held at <insert hotel name> in Singapore?
While the initial results may not be specific to the event you are hosting, AI can be trained to give an edge in terms of productivity and generate a list of questions that could prove to be an excellent start.
Facial recognition
Another excellent way of using AI in events is using facial recognition technology. The attendee check in-process can be greatly improved and streamlined by using facial recognition which can also strengthen the event security. A special facial recognition checkpoint can be placed at the entrance of the event where the attendees can simply walk through without having to go through ID checks or showing physical tickets. This software makes use of deep learning algorithms which can compare a digital image or a live capture with the stored faceprint so as to verify the identity of an individual.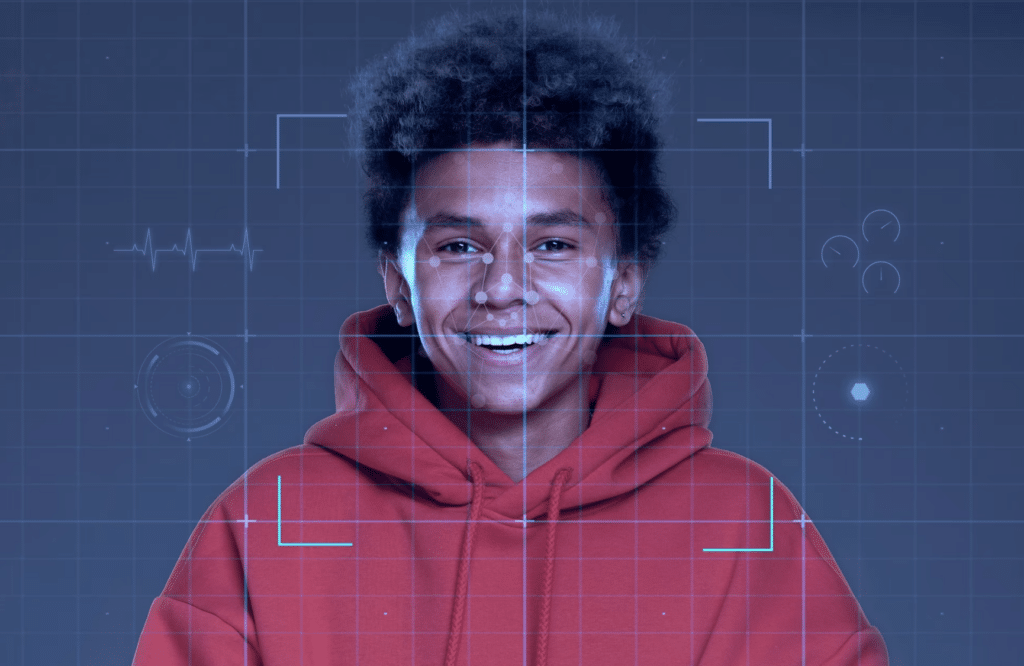 Besides making the check-in process more efficient, the waiting time for attendees can be significantly reduced by using facial recognition software. Facial recognition technology can be used to manage the crowd, make the event security better and let the event organizers monitor the event attendance and identify potential security threats. This can help in enhancing crowd management and ensuring the safety of the event.
A crucial aspect for those attending in-person events, networking is said to make the attendee engagement better. But the challenge lies in being able to connect with the right people at large events and conferences. This is where the meeting planners can make the most of AI in events.
Artificial intelligence has the ability to analyze the interests of each professional's profile and then make a suggestion to fellow attendees for their potential networking match. This makes sure that the attendees network with the people who are most relevant to their business needs and/ or professional growth which can create meaningful connections that can turn into fruitful collaborations in the future.
For instance, artificial intelligence can recommend guests who they should meet on the basis of their shared professional interests or complimentary business requirements. Using AI in events can also arrange networking sessions or brainstorming sessions on the basis of these analyses that would further ensure making the most of these interactions.
Will artificial intelligence replace event professionals?
Definitely not! Organizing events is a people-to-people business that requires a human touch to it. But here is what AI in events can do – getting the outstanding jobs done on behalf of the event managers faster.
Final word
Artificial intelligence has the power to elevate the attendee experience to new heights. Offering a personalized attendee engagement experience, enhancing real-time interaction, and optimizing video content at just some of the ways in which using AI in events has been bringing about a revolution in event management. However, the true potential of AI is much more vast than this.
From providing tailored recommendations to enhancing real-time interaction and facilitating seamless check-ins and sophisticated networking, AI is reshaping the event landscape. Proper implementation of AI and its tools helps in saving time, money, and resources while significantly improving efficiency and attendee engagement.
As artificial intelligence technology continues to evolve and advance, many more innovative applications can be expected to further enhance all sorts of event experiences – be it virtual, hybrid, or in-person. Being attendees, event managers, or marketers, it's an exhilarating time to be part of this digital transformation. Welcome to the personalized, engaging, and exciting future of events driven by AI.