With the exhaustion of natural resources, comes the necessity to become more mindful of how our actions and professional activity impacts the surroundings. The solutions for event greening cater for sustainability in all stages of organizing and planning events.
What is a green event
Green events are events that take systematic approaches to the minimization of resource waste and the promotion of sustainability. The reduction of material and energy use in the preparation and realization of event activities, as well as the integration of recycling and reuse are two key aspects of greening solutions.
Why are green events so important now?
Gas emissions, the extensive use of energy and water accompany event organization today. The detrimental effects that are produced with such events damage our environment and endanger the future of the industry. Unfortunately, the depletion of natural resources and increased pollution are turning into the major problems of globalization. Green event management offers the agenda for recycling, reuse, and temporary construction building, which can mitigate the damage.
What's the goal of green events?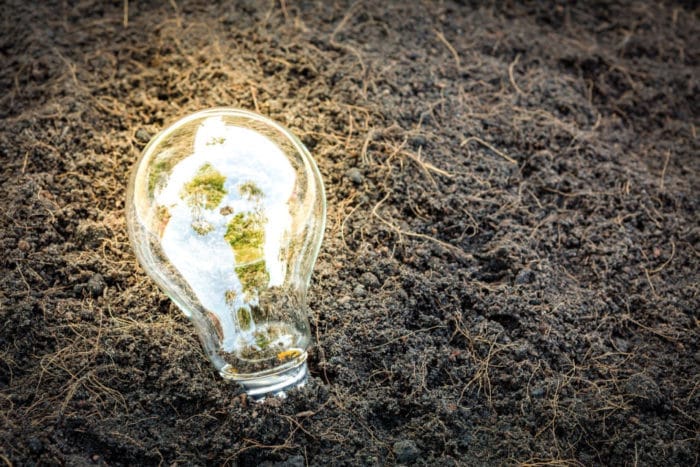 Since events can exhaust the environment to a great extent, they become focal points for sustainability concerns. Here are the main goals that mark event sustainability:
The mitigation of negative environmental effects in event planning as an attempt to protect our natural habitat.
Encouraging sustainability-directed activities as an integral part of social life.
Developing the new green culture of event organization.
TOP 10 green event solutions
Environmentally friendly events grow on the foundation of unique ideas and new strategies focused on the reduction of waste. Check out these top 10 efficient solutions for event greening:
#1. Venue and transport. The concept of green venues is a hot new trend in the sphere of eco-events. So, what does it mean conducting an event in a "green spot"? Well, it's not painting the building in a green color! Choosing the venue that may be called green, means opting for the place that has specific environmental commitment. Some great examples of such venues are temporary constructions that are widely used in the industry today. The benefits of such sustainable venues is that they can be rebuilt and the construction materials can be recycled or reused once the event is over.
In terms of transport, the smart selection of an event venue can encourage the reduction of car use, in the event the organizers choose the location that's easily accessible by public transportation.
#2. Food and catering. The choice of food for your event that complies with sustainability values is one more essential aspect. Here's how you can amp up your menu:
offer healthy and organic food;
make sure you consider the dietary requirements of participants and include vegetarian meals into the menu;
try to order only locally produced food to reduce gas emissions used during transportation.
#3. Energy and water. The reduction of energy and water waste is possible if you adjust event requirements to the optimal appliances. Start by eliminating any water or energy leaks – there should be no redundant wastages. Install water-efficient taps and lighting facilities to mitigate detrimental effects. Lastly, you can consider using carbon offsets by purchasing specific carbon credits or planting trees in the area.
#4. Materials and waste. The huge amount of waste through the use of plastic, paper, and other materials needs "3Rs" treatment. Through the implementation of the approach of reduce-reuse-recycle, event managers can minimize the waste and showcase the value of sustainable solutions. To capitalize on the power of reduction, try to avoid paper printing. The great ideas for the "reuse" stage may include the rental of equipment or the use of practical gift bags and exhibition banners. Lastly, experience the benefits of recycling by installing the special points for recycled materials at the venue and educating your staff on the use of such facilities.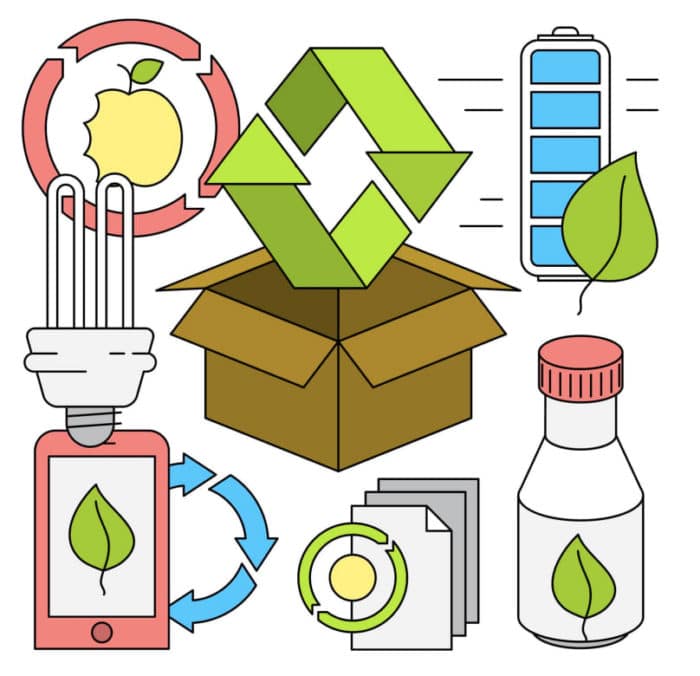 #5. Green printing & signage. Even if your event demands some printing, opt for green paper! Here are the key steps you can consider for reusable printing:
choose the paper with the highest level of reusable content;
avoid elements like ink, foils, or labels, which reduce recyclability;
include the acknowledging or recycling on all printed materials to inform the attendees about your sustainability values and encourage appropriate behavior.
#6. Eco-friendly decorations. Decorations build the visual image for an event, which means they have to be memorable and resonate with the event theme. There're many ways event managers can go green with decorations:
use flowers that are seasonably available;
choose durable decor elements like curtains or candle holders that you'll be able to use in your future events;
select decor that is made from eco-friendly materials and avoid green washing.
#7. Promotional products & giveaways. SWAGs are your tools to highlight event sustainability values and promote mindful actions. Present your attendees with some useful prizes that can be reused or demonstrate the dedication to environmental friendliness by educating people. Organic food, gift cards, the products from local stores – these are some ideas that you can start with.
#8. Vendors and exhibitors. The guidelines for contracts and vendors should be developed on the early stages of your eco-friendly events planning and communicated properly. Sustainability is a shared value, which is why you have to ensure that all parts involved in the process of event sustention have to be committed to one mission. To make it clear for exhibitors and vendors, you can create a manual that includes all prohibited materials, educate them on all aspects of recycling, and make them responsible for their own activities at the venue.
#9. Transportation in field and overseas trips. If you need to take event attendees somewhere, think about the best transportation solutions that mitigate gas emissions. Shuttle buses or loaner bicycles can be an ideal sustainable option for such group trips.
#10. Take credit when credit is due. It's not about boasting. Taking credit for your greening solutions is a great way to market eco-friendly events and educate the global society on this issue.
Large or small, your events have to be caring in relation to their surroundings. If we want this planet to host our events, let's host sustainable practices first!
Cloud-based platforms used in event management help you go paperless and automate sustainability practices. Get started for free now!