According to CWT Meetings & Events Future Trends Report, the Sustainable Events, the focus on sustainability in the world of corporate events will only continue to increase. We are staying true to our principal responsibility to be ahead of the trends and provide event technology services and solutions to event professionals which will help them to embed responsible business practices into meetings, conferences, exhibitions, and trade shows.
Taking into account the facts that the global MICE industry is estimated at $840 billion — and is growing at a steady 8% annually, and that up to 30% of marketing budgets are spent on live events each year, we can testify that it is critical for corporate companies to become responsible businesses and to work towards green event planning.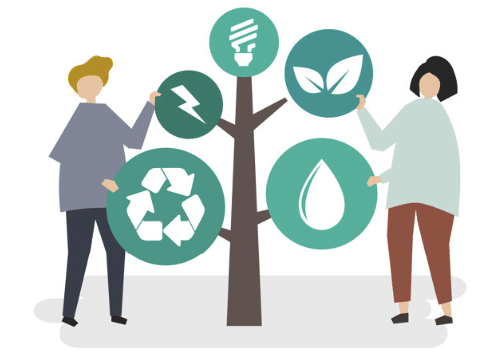 How GEVME helps to run sustainable events.
Every day more and more corporate companies look towards committing to a paperless environment. Although the habit of using paper is still powerful, technology is fading the old way of business operation away steadily. "Go paperless" approach isn't a trend any more, it's a necessity nowadays. 
We've estimated that the paper waste at one trade show for 50,000 attendees is 100 tons. Due to the fear of running out of stock before the end of the show, exhibitors tend to print more than they can distribute. On average one exhibitor prints about 200 kg of marketing collaterals for an event. It's an enormous amount of paper and half of those brochures (or maybe even more) ends up in trash bins.

Apart from cloud-based integrated event management and marketing tools which the Gevme platform provides that help event organisers to run events with no harm to nature, we have a range of sustainable solutions to be environmentally friendly and run eco-friendly events.
Showcase App.
This solution was designed for trade shows and exhibitions to encourage exhibitors to eliminate paper brochures and other marketing collaterals which they usually print for events. We offer exhibitions the means to digitalise the information they want to showcase at the exhibition booth. Going with digital content hosted on the cloud that attendees can freely access via QR code saves exhibitors a lot of troubles. Unlike printed materials the Showcase App opens the following opportunities:
Demonstrate rich content: digital brochures, videos, presentations, catalogues, banners. 

Display brand content directly on the attendee's phone.

Capture more leads by registering attendees interests instantly.
Major payoffs of using the Showcase App:
Help the environment and be a responsible business.
As an alternative solution to paper-printing, the Showcase Apps helps exhibitors spend less on paper and printing supplies resulting in saving trees. Being paperless nowadays is a reason to believe that you represent a responsible business.
With the help of the Showcase App, you create a positive attendee experience. Attendees collect all information in the most convenient way on smartphones. No need to have arms full of bags and drag a heavy luggage. 
Showcasing digital content optimises the preparation process, reduces pre-event stress, saves time before the event, and helps to keep the right business focus during the trade show.
By simply scanning a QR code at the exhibition booth, attendees get access to the digital content. It allows to collect leads automatically and register natural interest in services or products.
The manual process of collecting leads at the trade show could be chaotic. Automated process allows improving the quality of data you collect and receiving additional insights about attendees ensuring that you have accurate data and detailed lead profiles.
The Showcase app – is a cloud-based solution which allows exhibitors to monitor booth performance in real-time, analyse data and find insights, and estimate event ROI.
The cost of ready-to-print designs preparation, printing, and logistics of printed brochures are a significant part of the marketing budget without even mentioning how much effort it requires.
Running a 100% paperless event is a long-term process. New technologies improve the current event workflow and replace outdated processes such as business card exchange or printed brochures distribution. But it's not just about having the technology to make the event paperless; Exhibitors and attendees should be emboldened to start using the new processes. That's why event organiser plays a key role in executing the paperless event strategy and communicating the right messages. Find below more ideas on how to make an event eco-friendly with GEVME.
Eco-friendly kiosks for a seamless onsite registration. 
Tending to help businesses to be responsible and implement go green event ideas, we developed the new eco-friendly kiosks for onsite setup, which have a range of advantages for event organisers. 
Sustainable kiosks. The kiosks are designed to welcome attendees and provide a seamless registration and check-in experience. They are made of environmentally friendly materials and are equipped with a unique RFID encoding capability. So far, we have designed two types of kiosks: a standing kiosk and a tabletop kiosk as a versatile complement to our standing kiosk.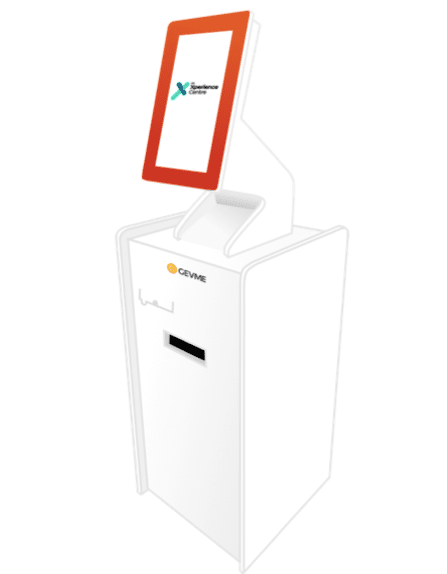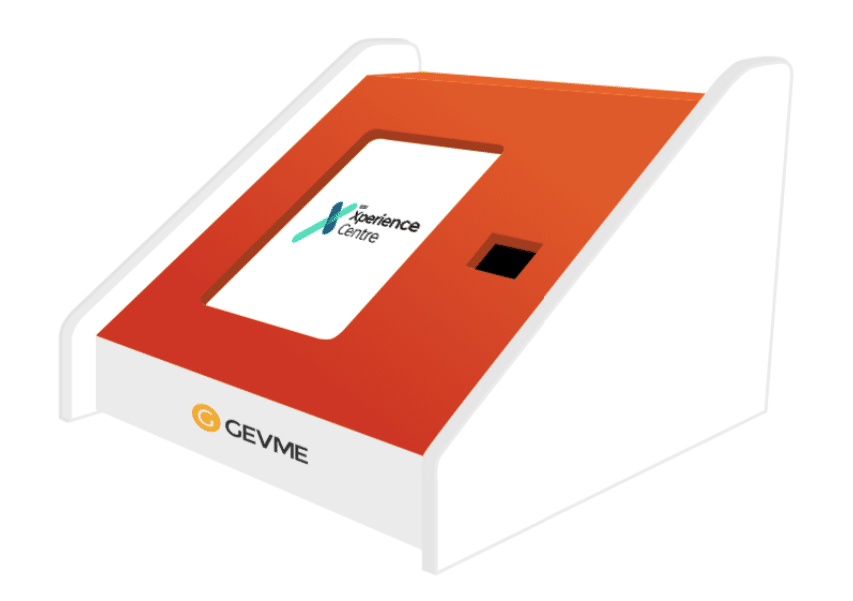 Smart Bin. Our smart bins are made of renewable eco-friendly materials and designed to collect and recycle attendees badges when they exit an event. Those smart bins will help you to leave your attendees with a positive final impression and make them feel they make an influence.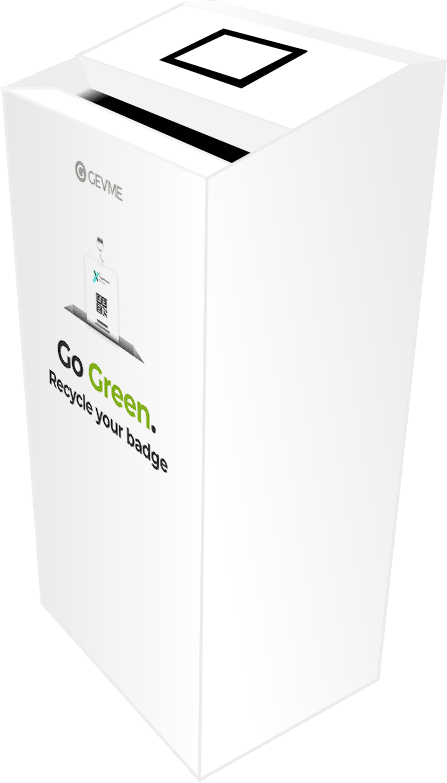 Benefits for event organisers:
All kiosks and smart bins are highly customisable, from the message shown on the tablet to the external design. It allows building a right perception about your event/brand as a responsible business.
Be completely eco-friendly.

 
The kiosks are made of an eco-friendly paperboard that is incredibly lightweight while still being exceptionally strong. The material contains zero harmful components and utilises water-based adhesives like potato starch glue allowing it to be recycled as paper in normal waste paper streams. It is certified by the Forest Stewardship Council and operated to FSC-STD-40-004 ver 2.1 ensuring responsible management of the world's Forests.
Set up onsite registration with no extra effort.

 
Due to material, the kiosks are made from, the kiosks are incredibly lightweight while still being exceptionally strong, they are highly portable and will find their place in any setup.
Engage attendees and help them feel they make a difference. 
Even our smart bin is equipped with sensors and a tablet, it allows engaging attendees when they decide to recycle their name badges. As soon as an attendee eliminates his/her name badge with the help of smart bin, the tablet shows him/her a personalised thank-you message and a count of the number of name badges that have been recycled.
Final Note
There are many ways to be environmentally friendly. We keep our focus on developing new tech solutions for sustainable event management to empower our clients to run environmentally friendly events. Contact us if you are looking for a way to implement sustainable event ideas.