If you have an event website or application that asks a new user to confirm their email address when registering, a conference registration confirmation email will help make the registration process easier and more convenient for the user as well as allow you to increase the conversion rate of visitors to users.
About registration confirmation emails.
Registration confirmation emails are used to confirm an event registration and online signups as well as to confirm a payment transaction. To increase registrant engagement with your product or service, a helpful event registration confirmation email sample will be useful to follow.
The importance of registration confirmation emails.
Confirmation emails are sent so that the client can confirm their subscription to a newsletter, order in an online store, book tickets, register for a webinar or your event, etc. An email newsletter is the most effective tool for increasing lead conversion. The ROI of this marketing channel reaches 3800%, which means that every $1 spent brings a $38 profit. And despite the fact that the confirmation letter is not as personal as other types of email newsletters, its use has numerous advantages for your event business. 
What makes a good event registration confirmation email?
A perfect event registration confirmation letter establishes immediate communication without boundaries and makes the whole user experience seamless and more comfortable while shortening the time needed to achieve the ultimate goals.
Key mistakes & pitfalls when creating a registration confirmation email.
What happens after the user indicates his or her email in the registration form and sends the form to the server? There may be several possible scenarios, both good and bad, to deal with.
The first option is a good one: You send an email and immediately give the recipient access to the main functions of your website or application, simultaneously reminding the user that it would be nice to follow the link from the email to stop any future reminders and to gain access to all functions, without exception. If the email address is not important to you and you can give partial access without confirming the mail, you should always do that when able. But this is not applicable in all cases, so this is the number one challenge.
The second option is worse: The confirmation email for event registration is sent, the application shows a half-empty page with the message "check your mail," and the sequence of actions ends. In this case, it is sad to look at the event sites that pay Google or other search engines for each attracted visitor, seed numerous landing pages, try to squeeze the maximum conversion percentage, and simplify the registration form as much as possible, only after submitting the form for the user to be left to the mercy of fate. Don't let that happen.
Build a seamless registration process, hold the user's hand through each stage, and do not lose his or her attention for a minute! After sending the registration form, show a large, bold link to the user's mail service in the center of the screen. Design it be user-friendly and simple. Do not let your audience get distracted from their primary goal of registering for your event.
Best examples of event registration confirmation emails.
Read the ultimate email confirmation guide to find some effective registration confirmation email best practices. Feel free to search email templates on the web or to look through some of them with us: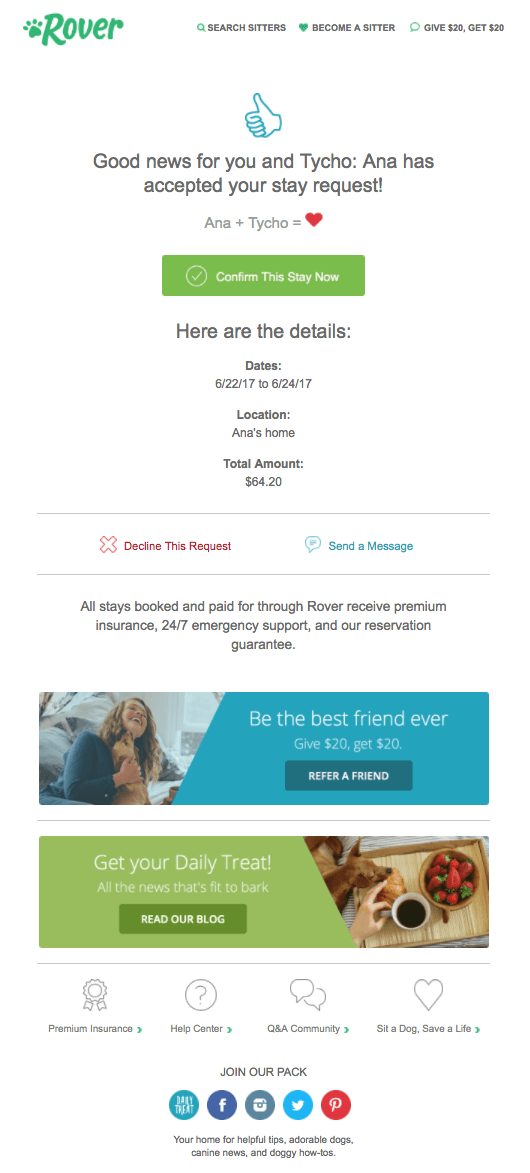 Discover more useful articles here. Apply for professional event tech services with GEVME.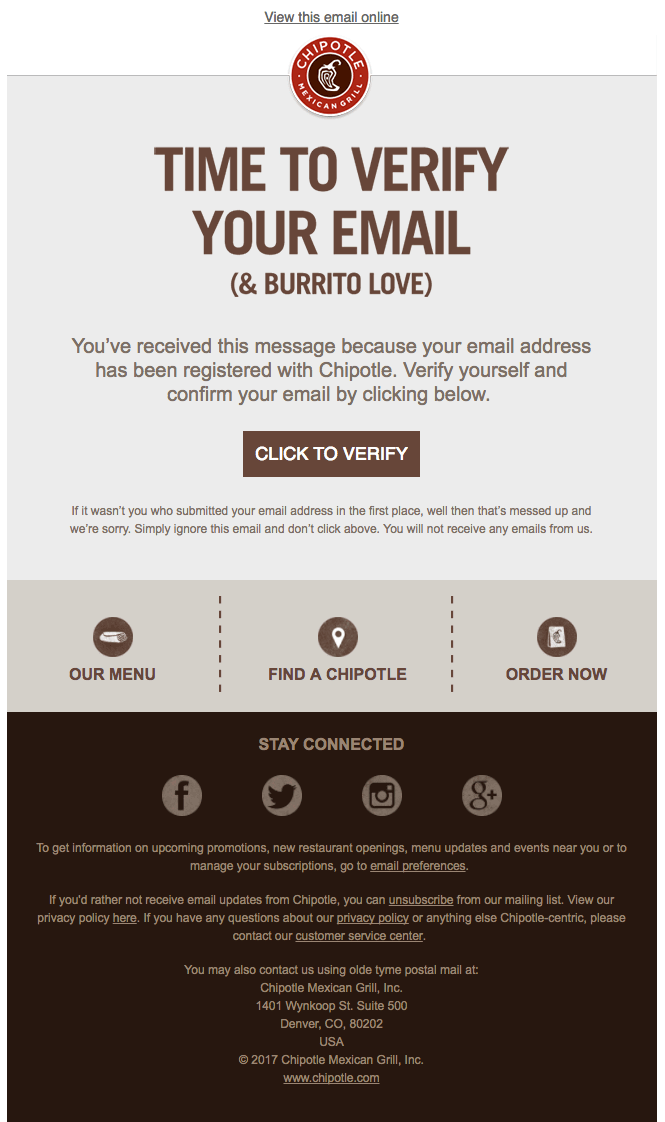 Best examples of confirmation email subject lines.
To make the best confirmation emails, remember that email subject lines will get cut off if they're too long, so keep them short and sweet, particularly on mobile devices. Also, keep the following in mind to improve your email subject lines:
Use a familiar sender name.

Avoid the 'no-reply' sender name. 

Use personalisation tokens. 

Segment your lists. 

Don't make false promises.

Tell them what's inside. 

Time it right.

Personalise your email lines for your customers.

Recommend related products to up-sell and cross-sell, etc.

Promote customer referrals.

Offer a discount on their next purchase.

Tips for writing your email.
Below are some simple but very important tips. Experiment and use A/B testing to see which elements of event registration confirmation text work best for you.
Wow your customers.
The first impression plays a big role even in email marketing. A confirmation letter introduces customers to the brand, so make sure to create relevant and interesting posts.
Make your confirmation letter short and informative.
User attention spans are getting shorter. Your letter has only a few seconds to attract the reader and convey the main idea.
Be original.
Using email templates is good, but if you want to make your brand recognisable, create your own design. The extra effort will be worth it.
Adapt mailing lists for mobile devices.
Today, more and more people are checking their email on the go, so create responsive emails or use the templates that GEVME service offers. Your newsletters should look as good on a smartphone screen as they do on a computer screen.
Add a CTA.
Of course, a confirmation letter is a transactional letter, but why limit yourself? Use upsell tactics, invite customers to join your brand on social networks, and offer discounts. However, do not overdo it.
Check out the GEVME email marketing tool.
Build a seamless registration process throughout your event pages with GEVME email marketing tools on a single event management and marketing platform. Get your trial right away and explore the event registration confirmation email templates.
Benefits of using one single platform.
For setting up online event registration, try out the GEVME solutions and explore how you can benefit from the integrated features. Building a seamless registration process has never been easier. With GEVME, you can create a registration page, configure the automatic sending of confirmation emails based on certain conditions and filters. You may easily apply a sample of a confirmation email for registration, test it, and adjust it to your email campaign.
Drive event registrations.
Entrepreneurs, marketers, organisers, coaches, etc., will appreciate GEVME registration email solutions. Everyone who holds events, from round tables to large scale conferences, needs to learn how to create and run event registration flawlessly. So if you are looking for the best ways to increase event registrations, you are in the right place. Boost event registration with GEVME tools and tips. Share the article with your friends if you like!