In the fifth episode of GEVME's Digital Event Series, we went hybrid. This episode was organised in a truly hybrid sense, which means the event was hosted in a hybrid venue, with a hybrid panel of speakers curated for our hybrid audience. 
One industry which has been delivering hybrid experiences successfully to its fans has been the football industry. Particularly when we look at the English Premier League, they have been delivering such experiences to their fans for decades. Interestingly, one of the major revenue streams for football clubs in the EPL is broadcast revenue. We believed this would be a very intriguing space to unwrap and learn from. In this episode, our guest speaker, Diogo Lourenco, who has been driving fan engagement and ticketing operations at Brighton & Hove Albion FC, helped look at the hybrid experience from the football club's lens. We reconnected with Diogo to get his thoughts on hybrid experiences in the English Premier League and its application in the Events Industry.  
LEARNING FROM THE FOOTBALL CLUB'S EXPERIENCE…
What is the importance of integrating physical with digital experiences at live football games?
I strongly believe, the more integrated, the merrier. Everyone will benefit from it. Event organizers will be able to be creative and flexible on the way to communicate and engage with supporters. Supporters will get the latest minute by minute of what is going on as part of the pre-match, during the  match, and post-match, and from the commercial point of view, it will support the strategy to grow matchday revenue.
Not so much in Europe yet, but in most of the US, sports venues can order from our seat food and beverage, to be delivered to any location. That's a great example of the potential of having an integrated strategy with digital being implemented with live events.
How can clubs leverage on the popularity of football players through technology?
Currently, it will be mainly based on their social media profiles. Their number of followers, interactions (posts, messages, likes) will be the fuel for their popularity.
More than ever it's not just about their talent on the pitch but off the pitch as well, as a player can be targeted as someone with great potential to increase brand awareness in some particular countries which by result will increase the value of the commercial brand and trigger brand activations.
ON FAN ENGAGEMENT:
How has been your experience in using fan engagement applications?
At the moment, only the club's mobile app and QR codes as part of mobile ticketing. I am particularly interested to learn about augmented reality as I believe there is high fan engagement potential on it.
How has the pandemic impacted the club's membership experience?
Overall numbers have been reduced mainly because one of the top benefits of the membership subscription is the chance to be on the priority list to buy tickets for home & away fixtures. Of course, adding other tangible value to it with some other sort of benefits like discounts, members' day, besides others, would create demand.
ON ADVICE FOR EVENT PROFESSIONALS:
In what ways can hybrid events give an immersive experience that is not available or limited in virtual events? What advantage does hybrid have over virtual?
It would depend on your audience. If for instance, most of your fans are locally based, you can run local events like screenings of your team's fixture in the club's lounge whilst serving some local food & beer and keeping social distance between supporters. Also, some clubs have done something like drive-in events, where fans could book a parking bay in the stadium's car park to watch on a giant screen the football match, which would promote a socially distanced interaction with other supporters.
If your fan base is national or worldwide located, virtual fan engagement experience guarantees they would engage in the same way, keeping the same consistency across the fan base.
Hybrid has the advantage of allowing you to add some sort of personal interaction with your fan base, whilst in the virtual events you can tailor greetings, messages and shop prompts are per their interests, but, those won't be physically delivered as quickly as in the hybrid or live events.
What are some components to make sure that the physical and virtual audience are equally engaged?
Whether you are organizing/attending a physically or virtually event, the content is key. It needs to be the same message and consistent across all platforms.
What advice do you have for event professionals who are inspired by the sporting industry?
The sports industry has the advantage of the emotional link attached to it, so marketing-wise it's all about talking to supporter's emotions (including calls to action if possible).
Find out what your fan base wants and do your best to deliver it. Create post-event surveys and let them share their thoughts. Then with those inputs, improve the next one.
Allow your fan base to talk to you, either if it's through online or offline channels. The most important is their message to us, event organizers.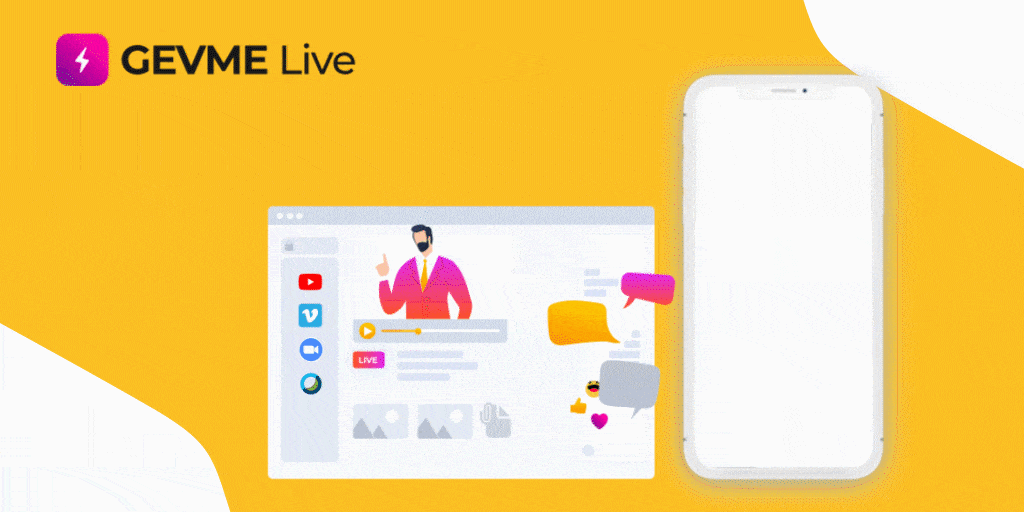 Conclusion
Hybrid events are here to stay. The more rapidly we adapt to such events, the better it is. As event professionals, we need to gear up and equip ourselves with resources that will help us launch our own hybrid events while exploring new opportunities and embracing innovations.  Watch the full Episode 5 from GEVME's Digital Event Series.
---
About Diogo Lourenço
Diogo is a commercially minded and people-focused individual with B2B and B2C experience across Europe. For the last decade, he has been involved within commercial activities (marketing, sponsorship, ticketing, hospitality) at Brighton & Hove Albion, Manchester United, Portuguese FA, Sporting Clube Portugal, and UEFA European Championship tournaments. He is passionate about digital being integrated onto live events to drive fans and sponsor's engagement.