With in-person interactions at physical events gradually becoming redundant, virtual events have ensured that attendees are able to continue networking just like pre-pandemic times.
But what are the key strategies in which the next generation of virtual events can ensure attendees grow their network and forge thriving communities? The answer to this is available on the third episode of Gevme's 'Next-Generation Virtual Events', which sheds the spotlight on two key principles of next-generation virtual events: networking and community building. This episode further features Sheila Berman, Global Marketing Lead at She Loves Data and Shweta Jain, Head of Business Development at Amazon Web Services.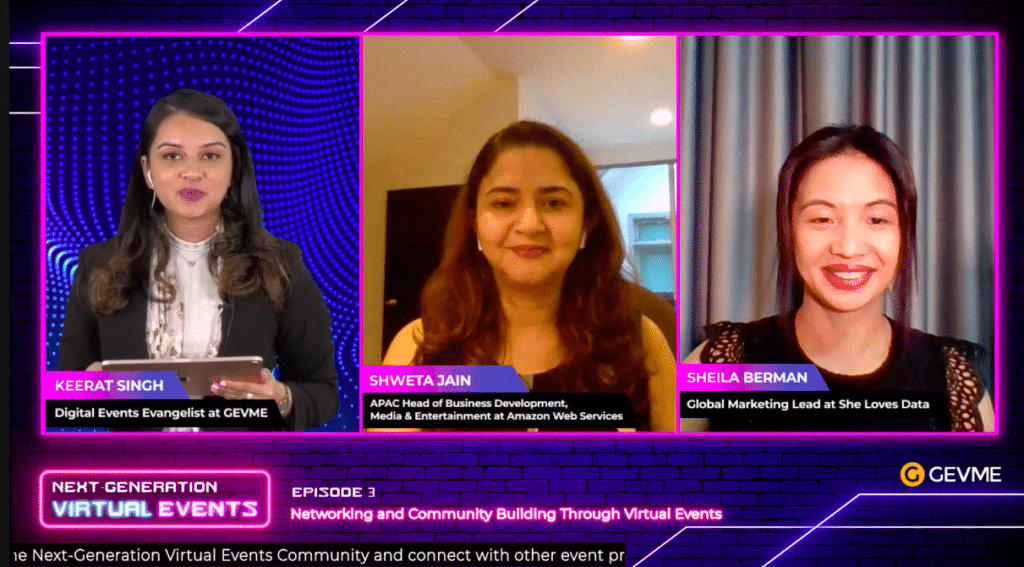 Decoding the core reasons to attend events
Networking is a fundamental reason to attend events. But why? For starters, networking allows one to build a network, grow a professional career, meet and exchange ideas and create strategic partnerships. With virtual events, online networking had raised the bar of networking – moving beyond a simple webinar with only the speakers delving deep into the agenda.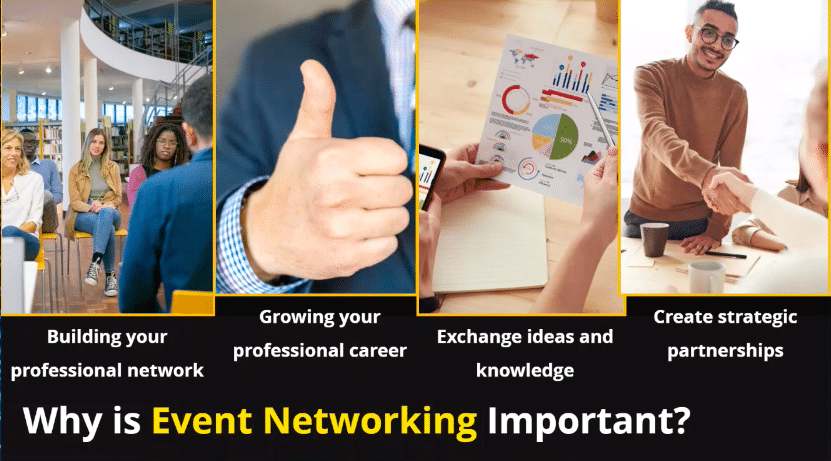 Speaking about her experience when it comes to network building at virtual events, Sheila Berman reflects, "Give your attendees the opportunity to speak and get to know other people as they tend to attend these shows to meet other people."
What's more, online events are erasing geographical limitations, making it easier to become a part of a global network.
Beyond chats and polls: creating an immersive experience at virtual events
It's common to think of engagement in virtual events being limited to chats, polls and breakout rooms. However, the next generation of virtual events is redefining immersive experiences. For instance, with platforms like Jublia and GEVME, attendees at a virtual event can check the professional background of fellow attendees and connect with them virtually if they wish to network further.
When asked about taking into consideration the process of evaluating the value and budget of organising the event, Sheila Berman said, "You need to create a brief and let the decision-makers know what is the value of the event. You also need to know that there will be a return on investment for the event."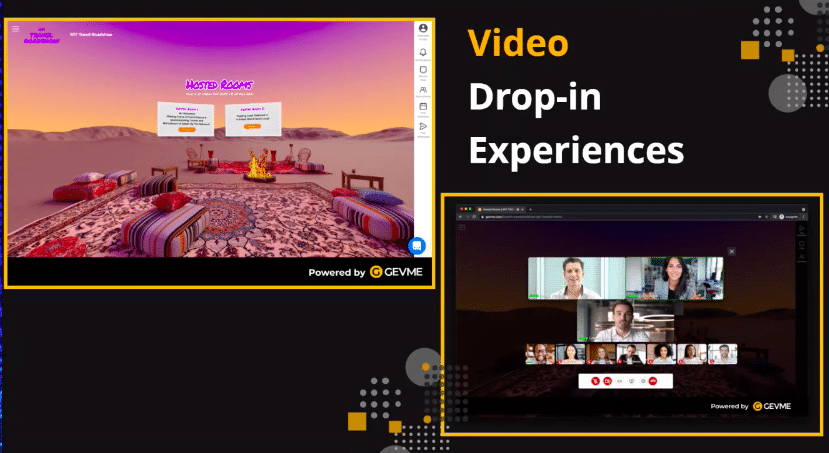 What's more, the next generation virtual events are also bringing innovative ways to drive attendee engagement in real-time. This includes the drop-in feature where attendees can move around virtual rooms as they would at a physical event.
For Shweta Jain, who briefed the session about the AWS 'lean-forward' experience, virtual events need to get more personalised to drive the engagement.
Event speed dating, which was a popular activity in pre-pandemic times, is also possible in virtual events. A platform that showcases this is The Startup Buddy which enables entrepreneurs to pitch their ideas to investors in the virtual space.  

Community building is reaching a new high with virtual events
Activities that foster community building are the key to a successful virtual event. One such effective way to help build a community during virtual events is by creative activity feeds in real-time. This was observed in ITB Asia's news feed for MICE and travel professionals. This allowed for a more personalised experience – as the curated content was targeted to a specific audience.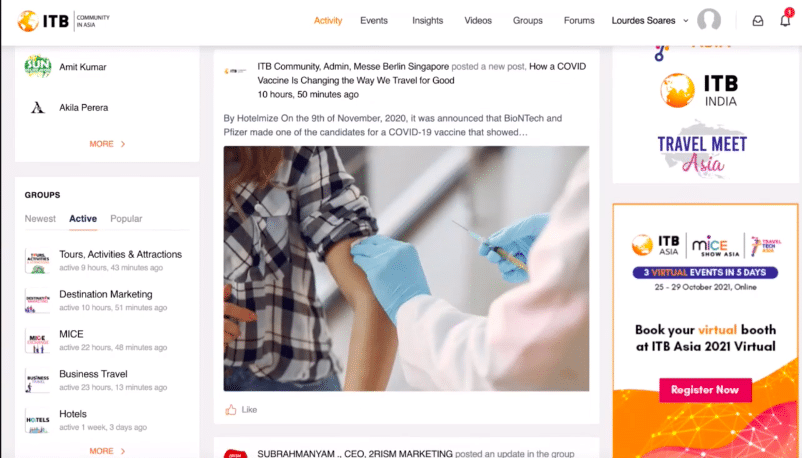 The NBA also leveraged technology to allow fans from across the world to experience the games in real-time. Over 300 virtual fans were able to watch the game from the comfort of their home – one of the most creative ways to host a virtual event that fosters community building.
K-pop group BTS took a step ahead at community building during one of their virtual concerts. The band's concert was streamed in pop-up cafes where fans gathered to watch and participate in the live show.
To make the BTS concert more inclusive, fans were given the opportunity to chat in their local language to which the band could respond. This technology was powered by AWS.
"Our partner KISWE worked with Weverse and announced last year that they were aiming to make the virtual events more inclusive and break the language barrier by providing real-time experiences", highlighted Shweta.
It's fair to say that virtual events are no longer limited to one-way interactions. Building a network, gathering insights and redefining immersive experience is now possible through next-generation virtual events – making it a more engaging and immersive experience.

Need to know more about next-generation virtual events? Watch all episodes here and start creating the next big virtual event for your business.