As the industry prepares to come back stronger than ever, there is a need to rethink event formats in a post-COVID world. The recent pivot towards virtual events is certainly a good stopgap, but undeniable are the merits of the good old, physical conferences, meetings and exhibitions. This is why hybrid events are the future. 
In fact, this dream of live and virtual events was already rising in popularity way before the pandemic — bolstered by the democratization of blazing-fast internet speeds and personal technologies required to participate in such events. 
And, here is the icing on the cake – hybrid events
end-up delivering far greater ROI than any other event format. No wonder, around 59% of event professionals believe that digital events will be an essential part of physical conferences in the near future.
What to expect in 2021 and beyond?
Don't you wish you could just peek into a crystal ball and predict the future of hybrid events? Luckily, you don't have to be skilled in supernatural practices to gain front row seats to the industry's trend forecasts. All you need to do is track the strategic moves made by the industry leaders, such as GEVME. 
On that note, let's deep-dive into the top six hybrid event opportunities that are changing the very face of the industry:
Keep it 'hygenic' with hybrid events
Our lives as we know it has changed. People are socially distancing and constantly sanitizing everything they come in contact with – and we are in this new way of life for the long-haul. From an event's perspective, the need of the hour is to keep attendees safe from cross-contamination. This explains why organizers are seeing an uptick in innovative event solutions such as touchless check-in kiosks (powered by face-recognition or QR codes), digital brochures and the exchange of e-business cards. 
It's also possible to reduce overcrowding, with technologies that track crowd density (as participants check-in at regular intervals), and help keep event attendees at a safe distance from one another. Such solutions can ensure that your event stays pandemic-conscious, while delegates and attendees get to focus on your event content without any worries
Revolutionize events with new technologies
Digital transformation is not just another trend, one may go so far as to say that it's the event industry's salvation in this health-crisis situation. Adding-on layers of disruptive technologies such as Augmented Reality (AR) and Virtual Reality (VR) to your event is a great way to keep remotely-situated attendees thoroughly engaged. 
The organizers of ICCA AES – Digital Transformation event in Singapore, actually had holographically beamed-in — Star Trek style — a keynote panelist from the UK. Apart from its inherent coolness factor, such a 3D live telepresence not only saves costs of travel but also gets you speakers who may otherwise be unable to make it to your event. What's more, the industry is seeing event planners use Smart NFC wristbands to enable seamless check-in and badging.
There is also much talk about using gamification to incentivize attendees with a points-system to actively consume event experiences. These points can then be redeemed for badges, position in leaderboards, gift vouchers and other freebies. 
But perhaps the most important upgrade required, would be a greater focus on remote troubleshooting. For something as basic as a virtual attendee or delegate struggling to sign into the event, technical support needs to be made more accessible. This will guarantee a more pleasant and seamless event experience.
Shrink venue sizes with built-in studios
Ever since the pandemic-led downturn, event managers and businesses are scrambling en-mass to secure budgets for events. The good news is that even if you can only afford a small physical venue, it's possible to reach out to a global audience of active participants, by selecting spaces with built-in plug and play studios. 
Typically, such an on-site studio would feature broadcast-quality AV equipment including high-tech screens, wi-fi connectivity, customizable online platform for event management, cameras and mixing consoles. This set-up makes it possible for event organizers to broadcast, in TV-show-like production quality, to e-attendees without need for too much technical support. A prime example of a hybrid-enabled venue is the Marina Bay Sands' new hybrid event broadcast studio. 
Many brands are even considering the 'hub and spoke' hybrid model – featuring events at small venues across certain geography, technologically connected to the hub center stage. It not only allows many local attendees to physically attend the event in-person, but also prioritizes social distancing and addresses a significantly larger number of people in one go. Admittedly, it may end up being more expensive than virtual-only events, but it will definitely be more affordable than large scale physical events.
Upskill your hybrid event manager 
The new-age event manager needs to be, as the dictum goes, 'a jack of all trades'. Not only should he have expertise in managing event logistics, marketing and operations, but also the technical (software and hardware) know-how to create digital experiences that wow and engage the virtual audiences. 
Additionally, a good digital event manager needs to be comfortable dealing with data analysis, experience design, content management, technical troubleshooting, digital privacy regulations etc. Event managers who wish to fill this gap in knowledge and be prepared for hybrid events, may refer to portals such as Digital Events Academy for more insights and other resources.
Enable borderless flow of content
Hybrid events means no more conflicting schedules or geographical limitations, while giving your attendees access to content from your trade shows, conferences, seminars or workshops all-year-round. Events will need to be made timezone-independent, featuring a mix of live and pre-recorded segments in 24-hour digital booths.
Virtual breakout rooms, live polls and online &As and demo sessions are all examples of how the worlds of online and the physical event merge. So, no matter where your audiences are located, they can be part of all the full event experiences. 
Not just the attendees, but the speakers can also be situated in different regions and still connect with a large network of attendees, in real-time. Also, language need not be a barrier anymore, thanks to the latest interpretation and translation technology.  
Create better data-backed experiences    
The way attendees consume experiences, at various event touchpoints, is everything. It helps you understand what they really care about before, during and after the event. Collecting and analyzing their end-to-end reactions and experiences is central to optimal and realistic customer profiling. The data thus gathered aids in improving your understanding of the attendee personas, which in turn will help you speak their language.
Hybrid events offer just this sort of opportunity. Because you end-up engaging with many of your stakeholders online, it is possible to collect more valuable insights about their pain points, confusions and opinions. This data can be sourced from questions asked by participants to each other and panelists, polls conducted and comments made on social media. You can also monitor spikes and drops in virtual attendance at different points in the session, the number of people who land on the registration page etc. All of these are a rich source of consumer insights. 
Tracking participation and assessing effectiveness can help answer questions such as what type of event content would draw in more people? What sort of social media channels resonate most with attendees for event marketing resonate efforts? What timings suit more attendees? How much money are they willing to spend? And so on.
This intelligence can be used to curate the right content and keep the engagement levels high. Ultimately, more personalized the events, greater the attendee motivation, better and more cost-effective the attendance and engagement and higher the revenues.
Digitize to go green 
Hybrid events play an important role in upping the industry's sustainability efforts. For one, physical ticketing is becoming passe. Nowadays, you attend an event by simply scanning QR codes on your mobile. 
You may even devise an event app that offers attendees access to the digital event program, map, presentations, virtual booths for sponsor promotions, and speaker bios; apart from an e-platform to take notes. Just think of how much paper is saved in this process! 
Then, there is the fact that so many people get to attend the event without taking long-distance flights. Thanks to webcasting, holograms or live streaming, flying-related carbon emissions can really be reduced.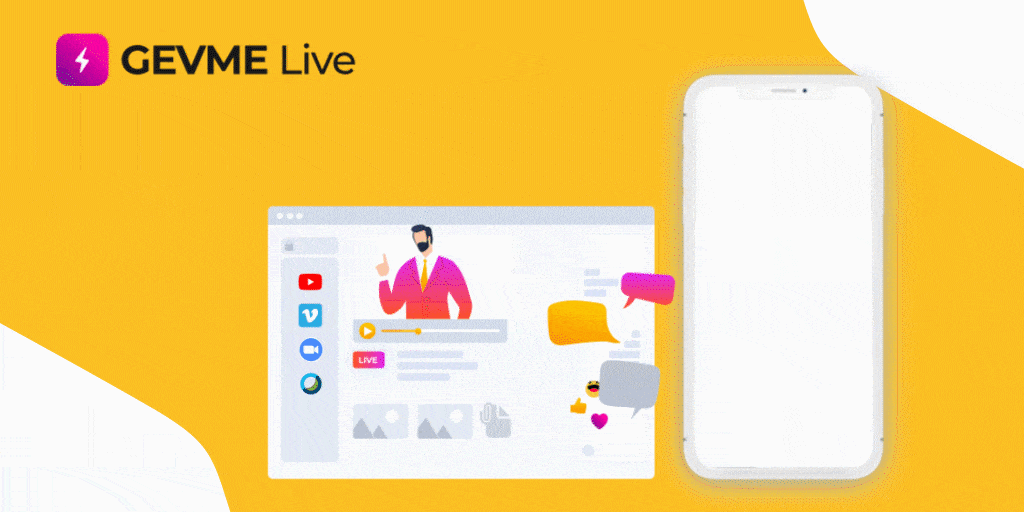 Final word
Creating a successful hybrid event, with equal engagement opportunities offered to virtual and in-person attendees, would mean delivering "one event, two experiences". This would equal to a lot of work, but you also get to be part of quite an exciting chapter in the event industry's timeline. 
Be sure to take the time to prepare for this new normal by experimenting with innovative ways of marketing, running operations and building engagement. And know that the time is now for hybrid events – all you need is the right knowledge, tools and a can-do attitude.