In the last post, we explored 5 event management trends that event organisers need to start taking note of. We continue this series with yet another 5 such trends, that we believe will play a bigger part in your planning process in 2023.
Data Analytics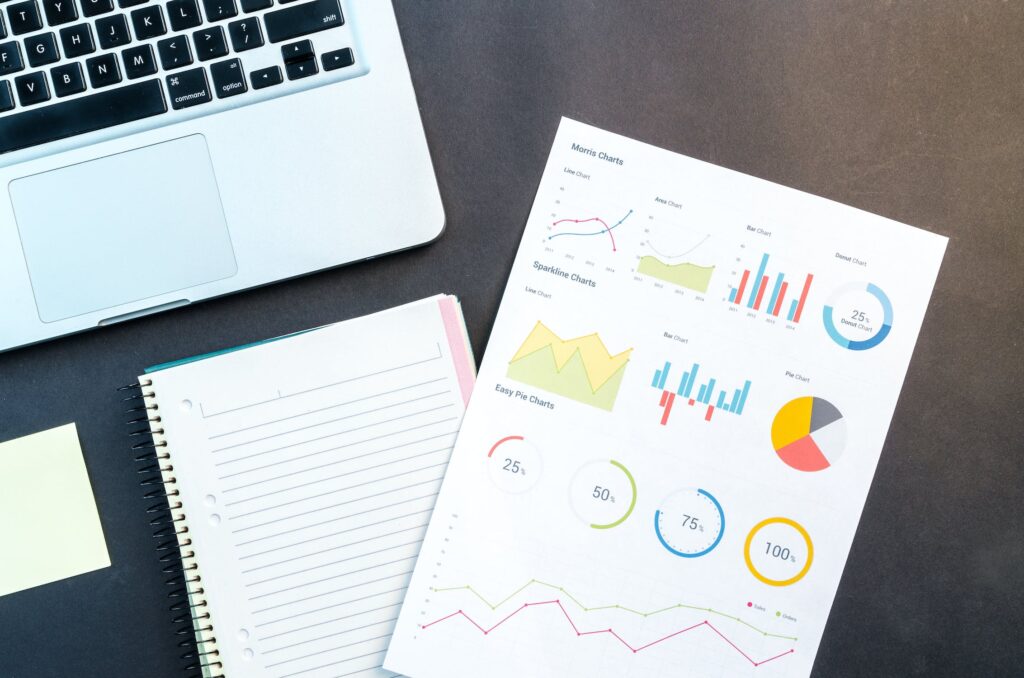 Data analytics is an increasingly important tool for event planners to use in order to inform decision-making and improve future events. By analyzing data from previous events, planners can gain valuable insights that will allow them to make informed decisions about how best to run their own events.
Ranging from effective marketing strategies to the types of attendees who are most likely to attend, the use of data analytics is growing in importance to the competitive planner. For organizers, it allows them to identify which elements of their event have been successful or unsuccessful and then adjust their approach accordingly, using effective categorization to provide a streamlined evaluative process. This assists them in determining which areas need improvement before each successive event. In addition, by having access to more detailed reports on attendee behavior, event planners can skew their future events effectively.
Brand activations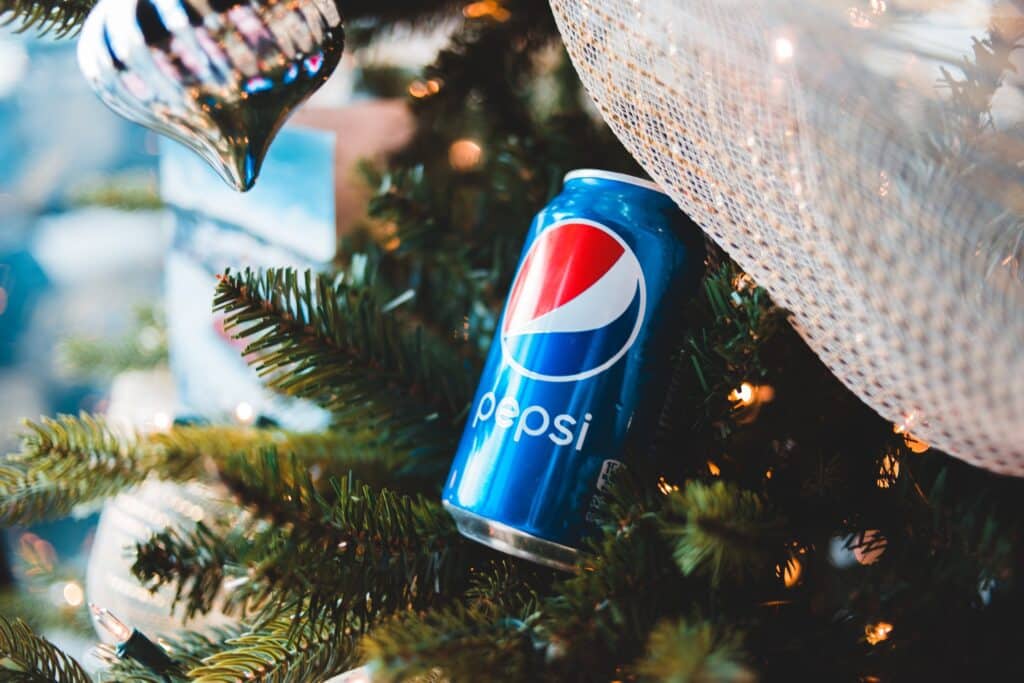 Brand activations are increasingly popular in event management, taking many forms, such as product sampling, photo booths, live music performances or campaigns. They create memorable experiences for attendees by providing a direct, interactive connection between the brand and customers. Most importantly, it establishes relationships between sponsors and brands, enhancing the networking abilities of the event organizers.
The effectiveness of brand activations can be attributed to many factors – for organizers, they provide a great opportunity to increase their visibility with potential customers while engaging them directly at events. It allows brands to build relationships with customers through experiential marketing tactics that promote customer loyalty and positive word-of-mouth advertising. For attendees, brand activations offer unique experiences that engage them more deeply than traditional marketing methods like television commercials or print ads.
An example of using brand activations well: Sephora's retail partnership with Kohls in 2021: A two-day event catered to the beauty industry, housing an 'Outdoor Beauty Maze' that included interactive experiences for attendees through the use of QR code generated quizzes and activities. Guests could also redeem prices and enjoy live DJ music.
Learn how Gevme helps your attendees help your brand stand out with mini-experiences on the companion app.
Greater Use of Event technology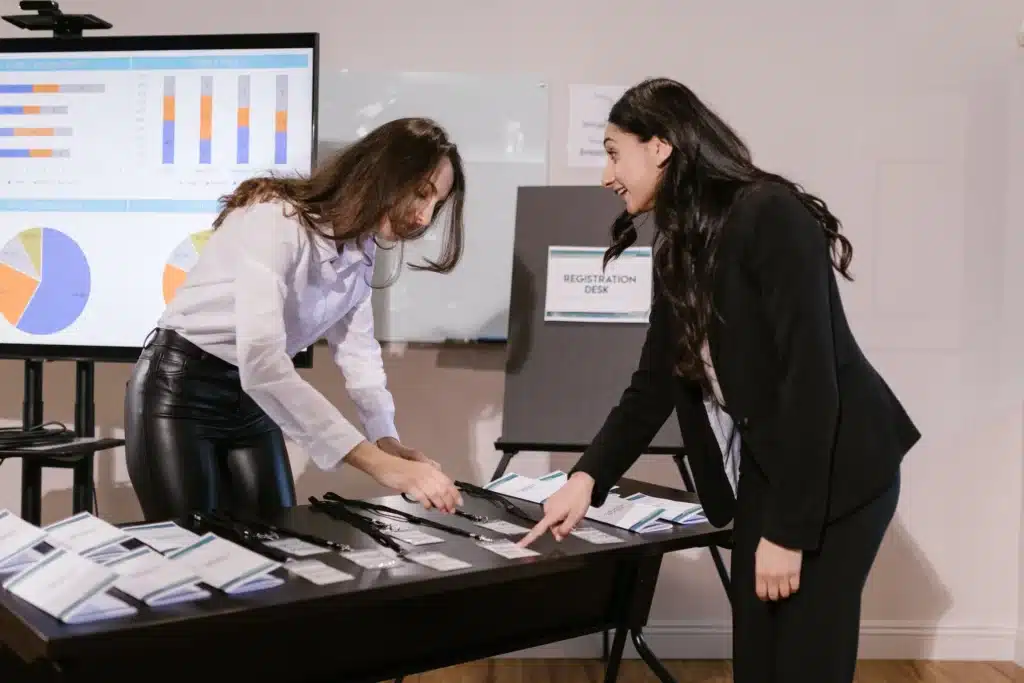 Event technology has revolutionized the way events are planned and executed. It has allowed organizers to streamline their processes, creating a more efficient workflow that can save time and money. For attendees, digital tools provide convenience, allowing them to easily access information about an event or purchase tickets online. Some types of event technology include:
Live Streaming: With the COVID-19 pandemic forcing the world to turn to streaming platforms such as Zoom and Google Meets, many are more than familiar with live streaming abilities. Event organizers can include a streaming option for overseas attendees to tune in to their events, syncing between locations worldwide. With newer and more advanced tools, event planners can even toggle between live video platforms, enhancing the experiences of the attendees.
Wearable technology: Some event planners integrate the use of wearable technology to provide insights into attendee behaviour. Some examples are wearable wristbands or 'smart' badges that can be used to facilitate communication between exhibitors and attendees during the event or even after it's over. Organizers can easily connect with potential customers before, during, and after the event by providing them with a way to exchange contact information quickly, as well as gain insights from the user data collected.
Event technology also gives organizers the ability to track attendee behaviour during an event in order to gain insights into what works and what doesn't work for guests. This data can be used by organizers to make informed decisions on how best to personalize the attendee experience at future events, helping to facilitate smoother operations and creating a memorable experience for attendees.
Learn how Gevme takes your event to the next level by watching our product tour here.
Pop-up and experiential events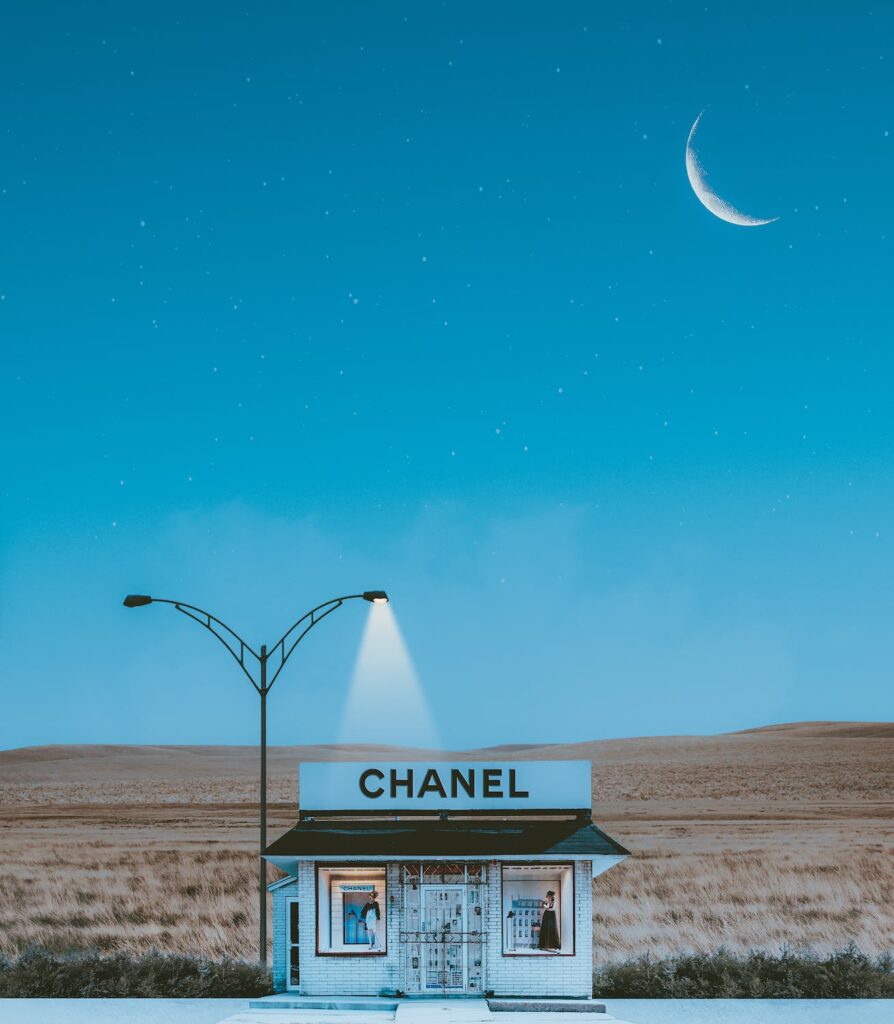 Pop-up and experiential events are a growing trend in event management, offering a unique and interactive way to engage with attendees.
Pop-up events are temporary events that appear in unexpected locations, often for a limited time. They are designed to be spontaneous, exciting, and exclusive. Pop-up events can take many forms, from food and beverage activations to retail experiences and art installations.
Experiential events are designed to create a memorable and immersive experience for attendees. These events typically involve interactive elements and creative, and innovative designs. Experiential events can take many forms, such as themed parties, brand activations, and product launches.
Pop-up and experiential events are popular in event management because they create a sense of urgency and exclusivity, driving attendance and engagement. They also offer a unique and memorable experience that attendees are likely to remember and share on social media.
While pop-up and experiential events can be challenging to plan and execute, they offer a high return on investment for event organizers. They are particularly effective for brand activations, product launches, and other marketing initiatives.
Community building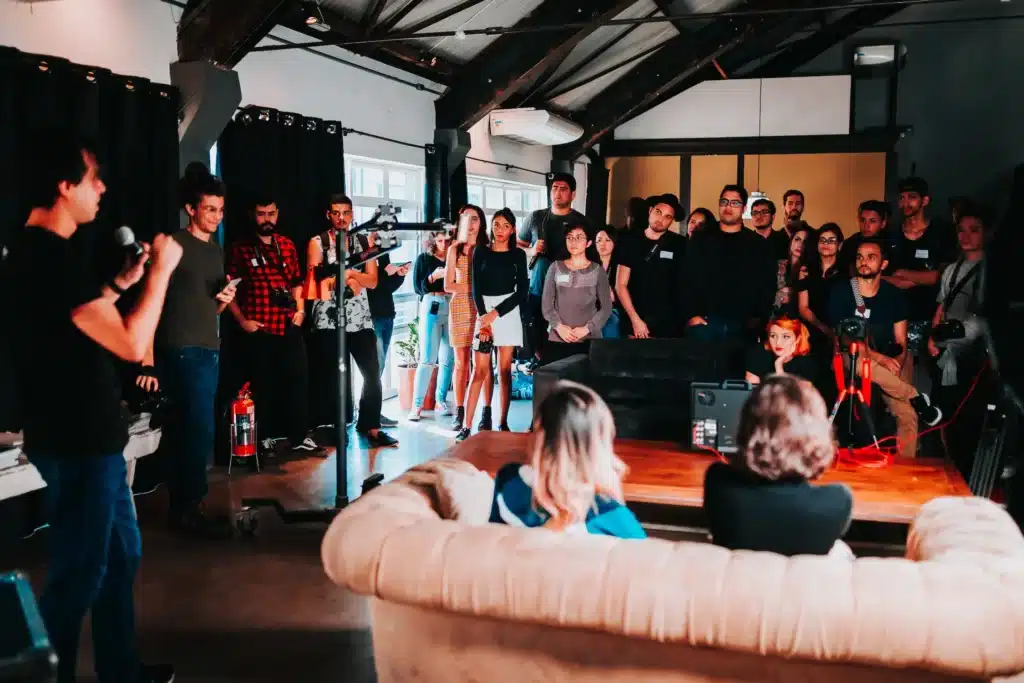 Community building is a strong tool in event management that involves the creation of a sense of belonging, connection and engagement among attendees to build strong relationships and foster collaboration. In recent years, businesses have focused more on teamwork and community building. They now require activities like networking events, ice-breaker sessions, group talks, and team-building exercises in the workplace. With relevant and engaging activities, event planners can add community activities to ignite interest in attendees
How can organizers integrate community building into their events? Here are some suggestions:
Hands-on activities – Engage attendees in relevant activities and discussions, such as group presentations, or encourage attendees to share their personal views. This increases participation levels among attendees and breaks the fourth wall.
Ensure the networking of people: Interactions between the attendees themselves allow them to take away with them connections built with like-minded individuals alongside the content shared, leaving a more impactful impression of the event attended. Some ways this can be facilitated is having attendees change tables intermittently, or group up with others with similar backgrounds and interests.
The benefits of community building for organizers are numerous. By fostering a sense of unity amongst the participants, it increases the likelihood that they will return for future events and spread positive word-of-mouth about their experiences with fellow attendees. The shared activities encourage meaningful conversations which can lead to new ideas and insights on industry topics, helping inform future event strategies or content curation decisions.
Conclusion
We have discussed several key event planning trends that organizers should be aware of in order to ensure their events are successful. These included the increased importance of personalization, virtual and hybrid events, and ways to make use of technology for better engagement. Additionally, utilizing data-driven insights is now essential in event management. Gevme's new features offer innovative solutions that allow planners to stay up-to-date on the latest innovations in the industry. To find out more about how gevme can help you plan your next event successfully, visit their website today!
How Gevme Can Help You Ride These Trends
Visit Gevme to find out how you can start planning your event for free with modern event management software with the right kind of tools to meet the needs of a new-age event professional. Also, if you missed the previous entry in this series, be sure to catch up here.