Empower your attendees with mobile mini experiences
Integrate Gevme's event mobile app with your events to enable your attendees to interact seamlessly with your events.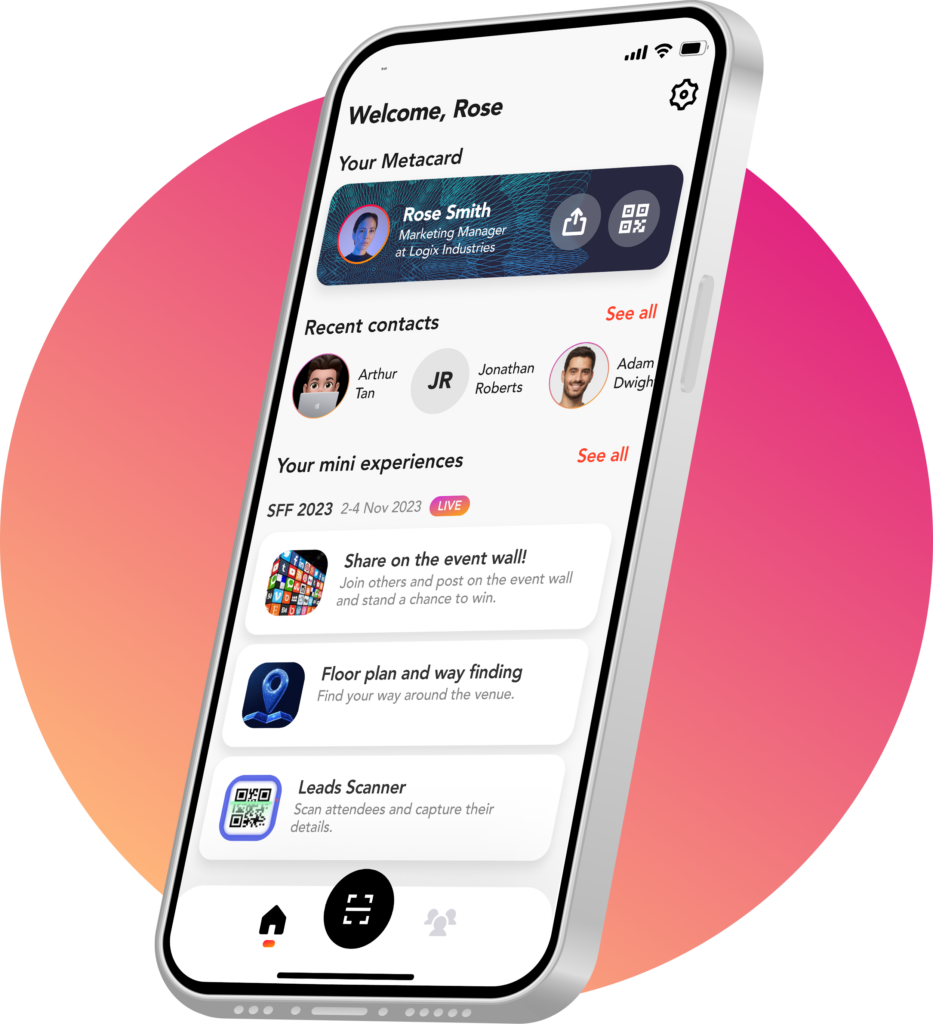 Elevate attendee experience at events
Gevme's event mobile app seamlessly integrates with any event across all modes. It acts as an interface to handle various event functions thereby enabling event organizers to reduce redundancy and improve engagement with attendees.
What is Gevme Event Mobile App?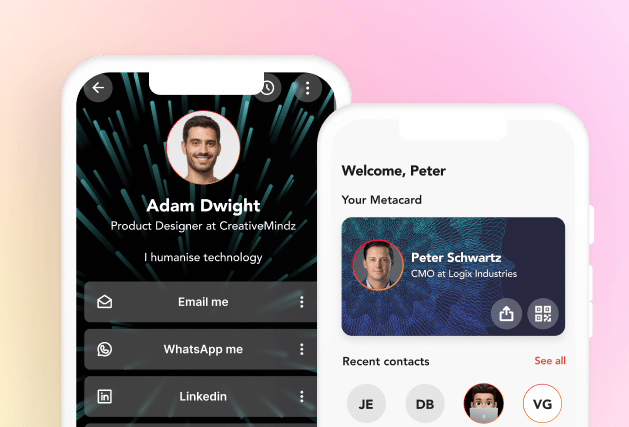 A free digital business card
Customize a digital version of your professional identity using unlimited CTAs and share it by simply scanning a QR code with any phone camera.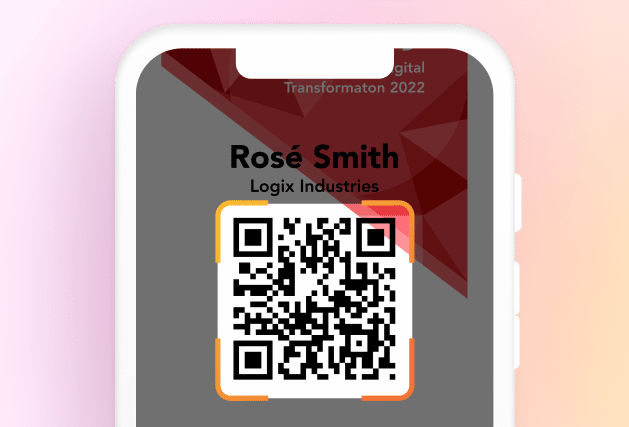 Scan to dive straight into immersive experiences and keep track of them all at one place.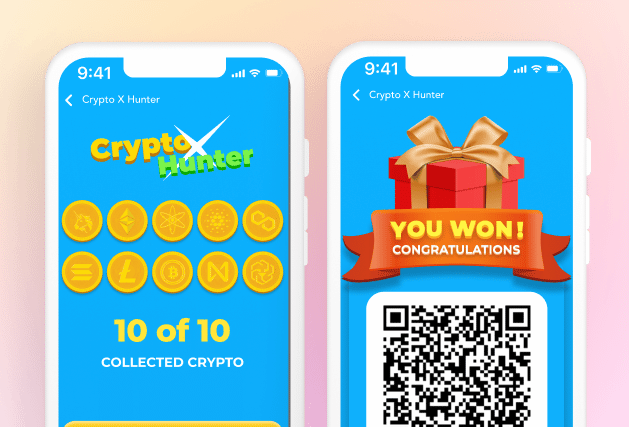 Gateway to mini-experiences
A collection of H5 apps with endless possibilities. Right from event agenda to interactive venue maps or even live interpretation of main stage, Mini-experiences convert any mobile device into the most powerful event interaction tool.
What can Mini Experiences be used for?
Mini Experiences are great for simple, focused and quick little experiences that call attendees for action and engage them.
Voting or polling

Spinning the wheel for prizes
Accessing exhibitor booth information

Answering surveys

Redeeming coupons and vouchers

Accessing audio translation of a stage

Hunting collectibles for gamification

Wayfinding and floor map exploration

Posting on the event social wall