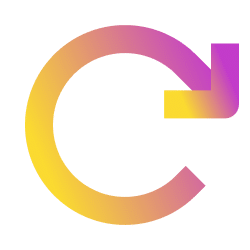 Gevme: Your flexible, feature-rich alternative to Zoom
Virtual and hybrid events are here to stay. They're scalable, accessible, and, when done right, just as (or even more) engaging than offline events. One LinkedIn study claims that nearly half of future business-to-business (B2B) events will be hosted completely virtually.
However, not all virtual event platforms are created equal. Take household name Zoom, for example. Zoom has 300 million daily meeting participants, more than the population of some countries. However, security has been a major concern, and meetings have been subjected to "Zoombombing". Additionally, many event and conference planners have found that Zoom isn't strong enough to power a full-fledged virtual event.
Does Zoom stack up against dedicated virtual event platforms like Gevme? Let's find out.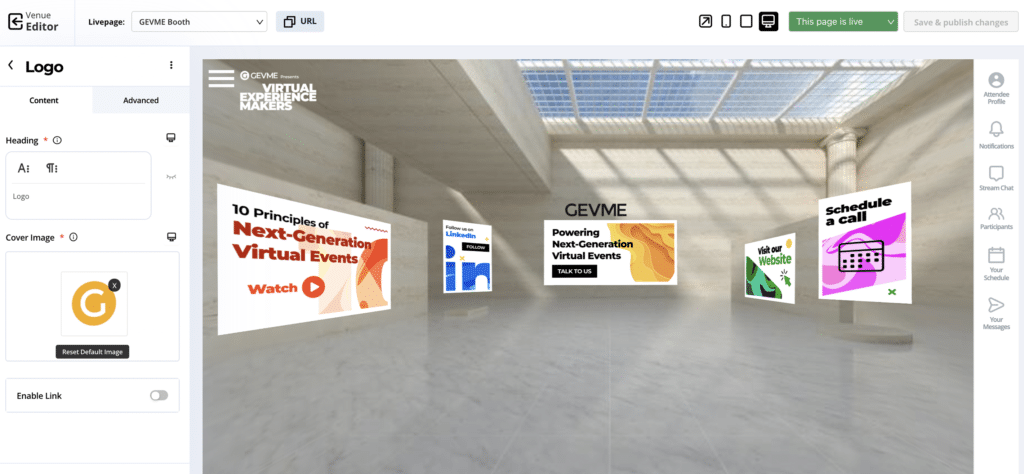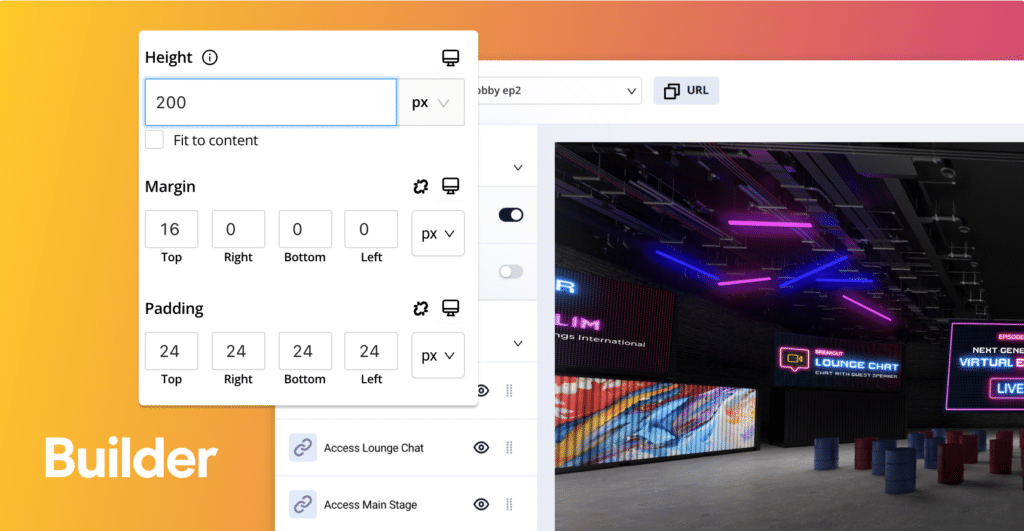 Offline event organisers can plan every detail of an event with ease by talking to different vendors. They can order merchandise, rearrange the exhibition hall's layout, create dedicated hangout and meeting areas, and more. But this customisability doesn't always translate well when creating a virtual event. 
Many off-the-shelf platforms lack out-of-the-box features that can mimic or replicate real events. As a result, events built on platforms like Zoom can feel like one-trick ponies. They can suffer from a feeling of boring sameness, and fail to really excite users. Unfortunately, many organisers lack the technical expertise needed to build their virtual event tech stack, and fall short of creating the experience they want to provide.
What can you customise with Zoom? A quick look on their website shows just three customisable event aspects:
But what if you want to customise more than the look and feel of your virtual event? This is where Gevme stands out. Gevme to Zoom is like WordPress to Facebook (Facebook will let you change headers and images at best, while WordPress lets you customise everything). 
In Gevme's straightforward and visual website builder, you can drop in and edit every single aspect of your event without needing to know how to code or having to hire a team of developers.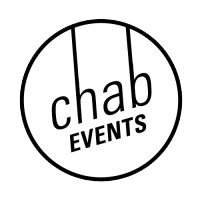 GEVME has been a great technology partner. They are able to follow our creative vision and come with solutions on integrating and designing the perfect client journey, whether for an internal meeting or a customer-facing event.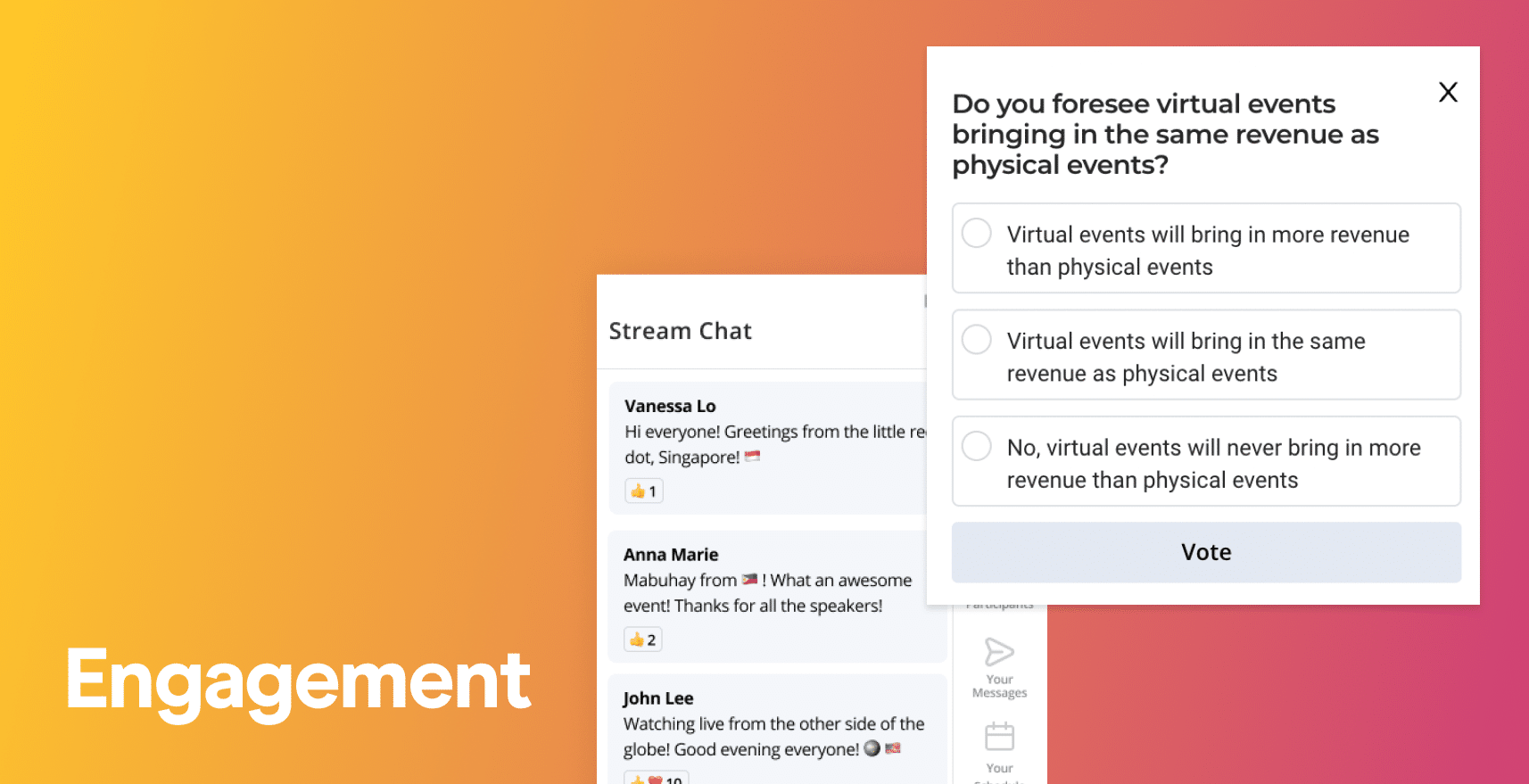 Virtual event engagement on Zoom is limited to in-session chat and Q&A. Attendees can raise hands and respond to polls, and there's also an automatic post-webinar survey. But is this really enough to keep your audience excited? 
Besides your usual chat and Q&A, Gevme offers native polls, push notifications for resources, and applications that can enrich the live event and keep viewers engaged with the content. That's not including the plentiful third-party integrations that Gevme offers. Rather than sharing a link to an external document sharing platform like Dropbox, event organisers like you can upload files directly into the platform for your audience to access.
Lastly, Gevme enriches online engagement with recommendation algorithms. Based on additional information that audience members provide, Gevme works to recommend other sponsors to speak to and other individuals to network with.

Our event studio dedicated to bringing you live experiences and original content series dedicated entirely to the craft of event management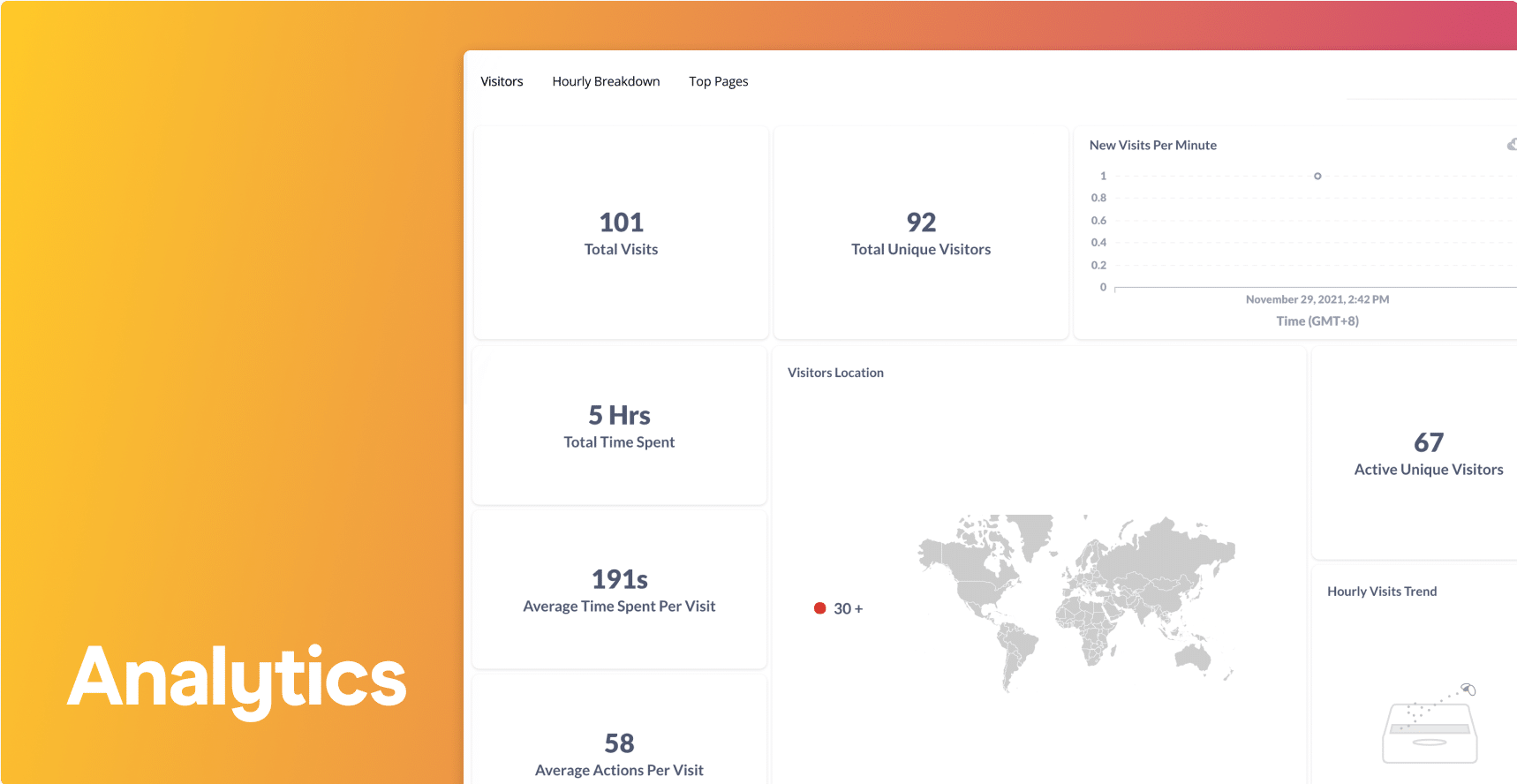 Though virtual events can be just as engaging as offline events, organisers can encounter difficulty charging for tickets or justifying ROI to exhibitors sponsors. Virtual event analytics, therefore, are a necessary tool.
With Zoom, you can collect basic analytics: 
GEVME goes a step deeper by offering important virtual event analytics by default to event organisers (not an optional element). Event statistics are highly visible to organisers, with information ready at hand such as:
GEVME can create reports for you based on the analytics that you're most interested in. You're able to export that data to your preferred Business Intelligence tool for further analysis. 
As a virtual event platform, Gevme offers a suite of premium features and unique capabilities that elevate it above the competition like Zoom. Consider the following features: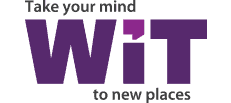 Working with a tech partner is as much about the people as it is about the tech. Like us, Gevme is willing to push boundaries and try new stuff.
Though Zoom is now a household name, it's not really that different from other standard and basic webinar platforms out there.  Relative to Gevme's feature set, Zoom lacks the customisability, online engagement toolset, and analytics features that serious virtual event organisers need. 
Integrated event planners looking for something more will be rewarded by Gevme's rich feature set. If you're looking for a basic meeting tool but don't need insights or data tracking, and aren't so worried about security—Zoom could be the platform of choice.
GEVME offers a feature-rich, infinitely customisable virtual event platform that scales up well for events of any size. Whether you're creating intimate group get-togethers or presenting to a virtual audience of thousands, look to Gevme to deliver the experience your audience deserves.