A New Way to Build
Virtual Events
Unleash your creativity and turn any virtual event idea into reality

Get started with a
Virtual Venue
Venues are to virtual events what templates are to websites
Every virtual venue comes with a pre-configured design, content and set of functionalities.

DESIGN
Each venue has a distinctive look and feel. Designs can be 2D, 3D or a combination of both. There is a design that is best suited for every concept of virtual event.

CONTENT
Each venue contains default content based on the type of event they are best suited for. For example, venues for virtual conferences will contain agenda and speaker blocks.

FUNCTIONALITIES
Each venue comes with the relevant set of functionalities. For example, venues for virtual trade shows will contain meeting and lead generation features.
Customise your venue with the
Venue Editor
An intuitive interface to customise all aspects of your virtual event
The visual builder provides modular blocks to create any virtual experience you can imagine. All you need is creativity and a good eye.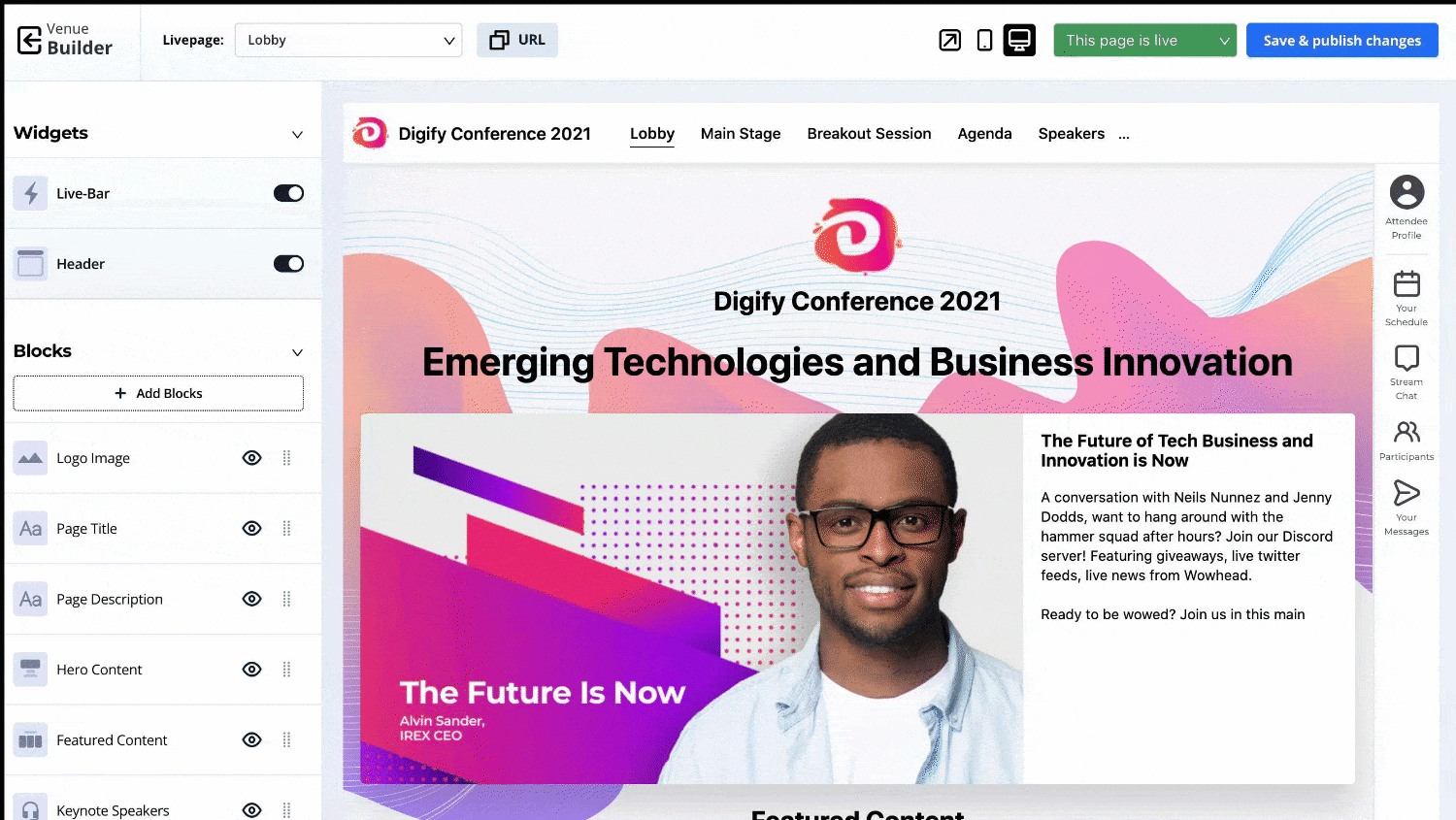 Building blocks for putting together the different pages of your virtual venue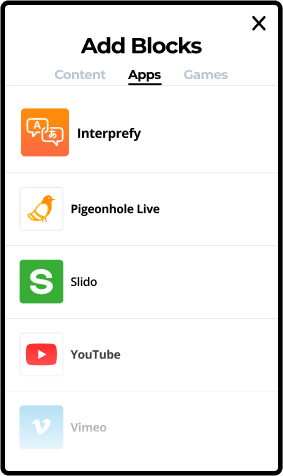 APPS
Extend the functionality of your venue
with native and third party apps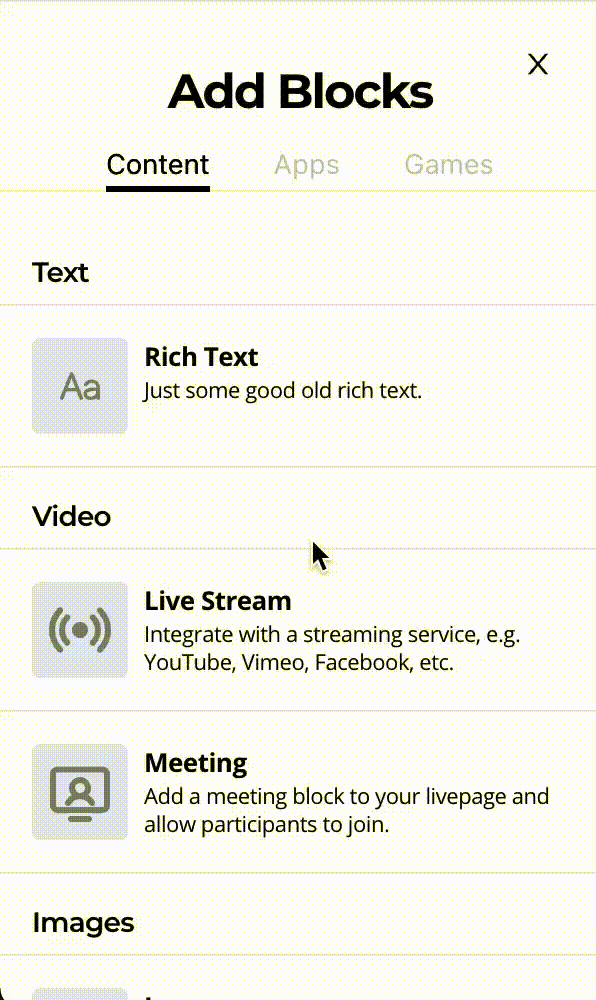 CONTENT
Bring your content alive with
our rich content blocks
Enable quick access to engagement features at all times
Our native LiveBar can be customised to provide attendees with quick access to apps like attendee profile, chat, participants list, direct messages, and more.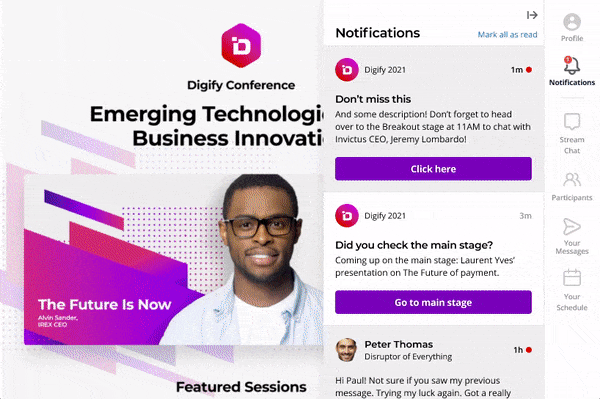 Build and
own

your virtual venue
A powerful low-code builder that gives you total control to build fully customised virtual venues. 
Our GitHub integration allows you to safely collaborate with web developers within your company, other tech firms or freelancers. Stay in complete control. Own your source codes and venues. 
Build virtual experiences that stand out!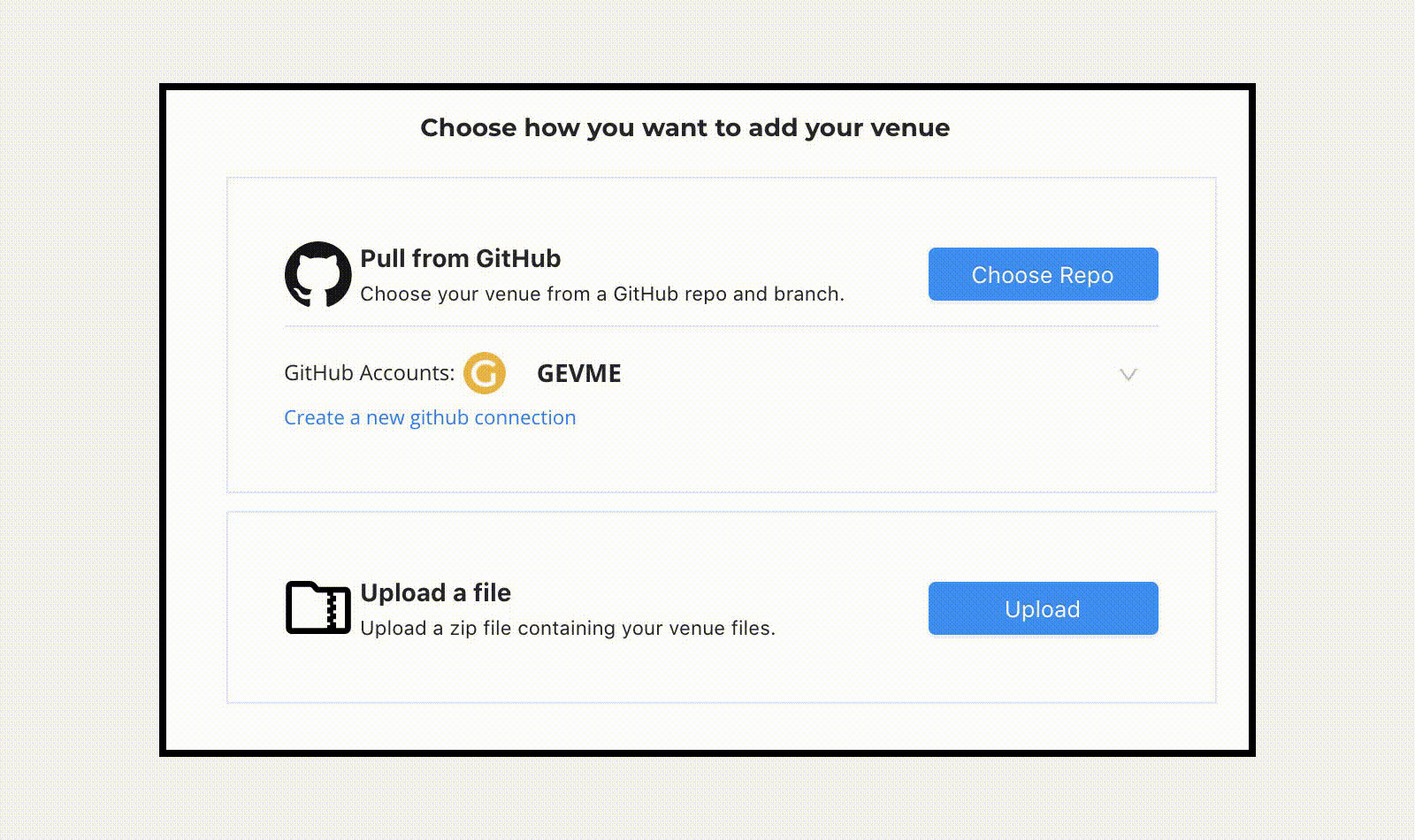 Get a head start with the
Venue Store
Enjoy the selection at our store. There's a venue for every event.
Start Building Unique Virtual Events