GEVME Survey is an integrated event survey software that allows you to create personalized surveys and target different attendee segments to get real feedback at any time during your event lifecycle.
CUSTOMIZABLE SURVEY FORMS
Build your own forms from scratch
Be it a poll, feedback form or survey, create and design your own survey forms that tie in with your event marketing strategies. Collect the information you want for your event intelligence.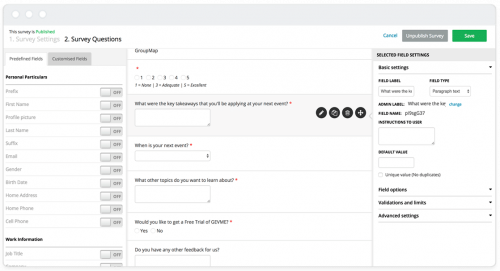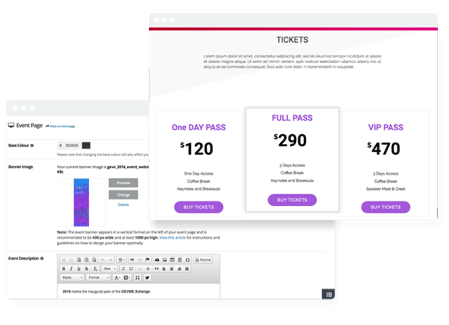 Pave the way for success with feedback
Learn from your attendees through event feedback forms that help you shape the future of your events. Build your expertise on event feedback survey and create experiences that impress and last.
Understand what attendees want
Monitor your attendee responses through your surveys and anticipate their needs before the next event through feedback form for event management. Build your database and have a deeper understanding of the wants of your target audience for your events.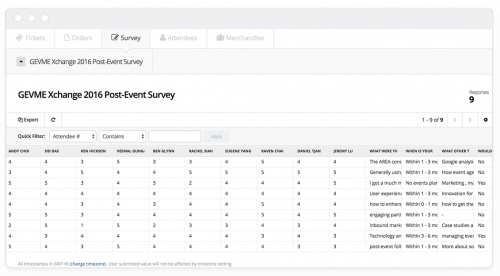 Talk to an expert from our team and see how Gevme can streamline your events.