Discover GEVME's full-scale event reporting system and analytics solution that lets business users visualise their event progress, know exactly what their attendees value, and be empowered to create unforgettable event experiences for them.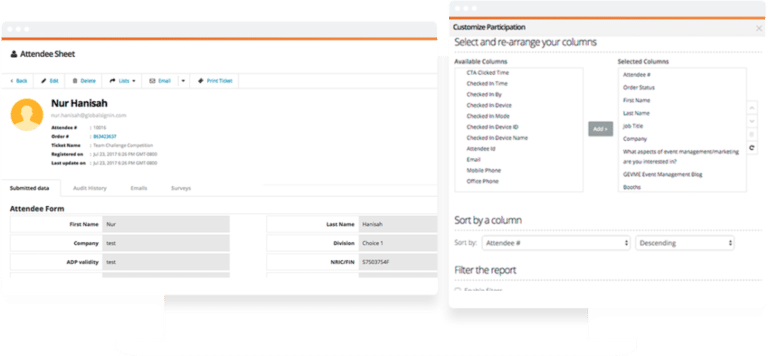 Track event analytics with powerful event dashboard.
Explore event activity tracking and measuring via the user-friendly dashboard of GEVME's event analytics tool. Measure event success and track your event's ROI on each session's attendance, audience demographics, attendee journeys, registration and check-in, lead capture, and so much more.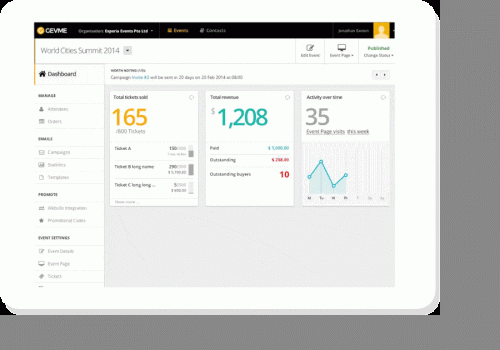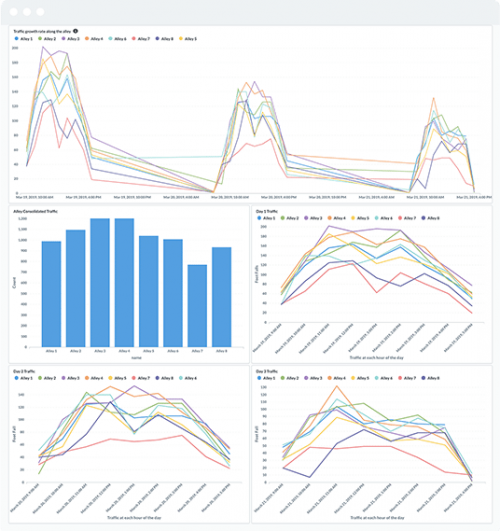 Analyse attendee behaviour at events reports.
Measure event success in real-time with high-resolution behavioural event data, collect data-driven insights and make real-time changes to improve your event. Learn your audience on a new level and strengthen connections with sponsors.
CUSTOM AND CROSS-EVENT REPORTS
Build your own cross-event reports.
Combine report data for multiple events with GEVME's cross-event reports, or simply build your own reports to see the most relevant event data that must be organised and analysed for all events: total number of invitees, attendees across all events, total revenue of their events, and so on.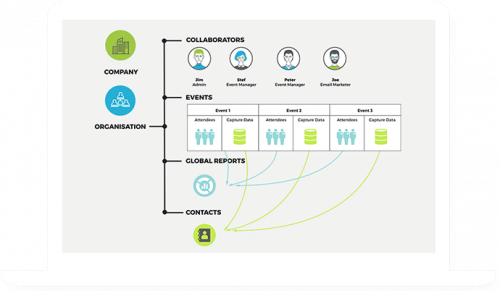 Talk to an expert from our team and see how Gevme can streamline your events.