For many event organisers, the big question is, how do I know if my event was successful? From ticket sales to website performance, an event has many dimensions that demonstrate where the value lies. The effective measurement of this value is the first step to making your event cost effective and your clients happy.
But that's only one side of the picture. In addition to taking care of your event revenue, you will also be challenged to tackle the ROI of participating sponsors. Eighty-three percent of companies that take part in an event take part because they want to increase their sales. If you can't prove that sponsors will derive real monetary value from the event, your own revenue might be in trouble due to the lack of external investment.
In this article, we'll talk about the win–win methods of event revenue tracking that can be utilised throughout the event.
What does event revenue refer to?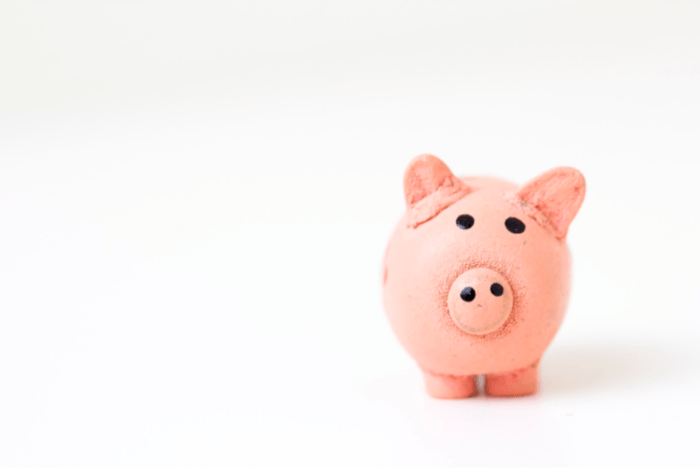 All sources of income that you use to sponsor an event make up your event revenue. Here are the possible sources you can utilise in your strategy:
Participation fee: According to Statista, in 2017, 49% of event revenue in the U.S. came from registration. Whether it's a conference or a seminar, the participation fee is usually the primary source of income for event organisers, unless it's a free event of course. If you are selling tickets for your event, we recommend shaping your basic budget based on your participation fee estimate. This part of the revenue should cover venue costs, marketing, and equipment. Everything that comes on top of that can be covered through sponsorships and other sources of income.
Merchandising sales: Do you have a branded T-shirt that you bought at a conference and use as a pyjama? If you do, you made an investment into the revenue of that conference through a merchandise purchase. From cups and pens to automobiles and expensive tech devices, event organisers can derive extra revenue from selling a wide range of products on site.
Government grants: This source usually works for events with extensive regional importance. If that's your story and you can prove that an event you are organising can have a positive impact on the development of the region, such as attracting tourists, consider applying for a grant from the local authorities.
Sponsorships: Gaining strategic partners that are ready to invest into your event—preferably long term—is like striking gold. Not only do you get financial support but the participation of recognised brands can also give you marketing perks, extra capabilities for merchandise selling, and much more. Since competition for good sponsorships is growing lightning fast, event companies really have to buckle down to create smart sponsorship offers.
Ways to track your event revenue
To understand how an event will impact your bottom line, you should first understand the data that spans through all stages of your event. Marketers like to say, "Content is king, distribution is queen, and data is God." Indeed, every decision that is data driven is more likely to survive in a world that is obsessed with information technologies.
When it comes to event revenue measurement, having a powerful analytics technology that will help you track and analyse the data is no longer an option; it now must be a priority. Check out the fundamental ways of revenue tracking that you can benefit from if you use GEVME:
Estimate online conversion rates
Whether you connect your event website to Google Analytics or use a platform that already has the necessary integrations, ensure that you know how many website visitors convert into registrants. What's more, strong website analytics will also help you evaluate drop-off rates across multiple platforms, see the key acquisition channels, and understand opportunity cost. With this data, you can make smart improvements to your marketing strategy for future events.
Apart from website conversions statistics, you should also have a tool for tracking email campaign performance. How many invitees convert into paid clients? How many unique opens and clicks does your email campaign generate? With Gevme Email Marketing, these and other questions will be answered instantly.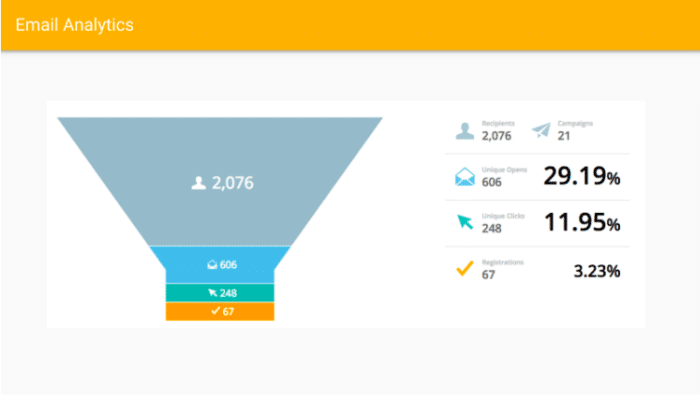 Create a lead value estimate
One of the core reasons why exhibitors and businesses attend events is that they want to generate leads from the audience. While there are different cost-modelling strategies you can use to estimate lead value, we recommend using your event analytics as a substructure. For instance, you can derive insights from lead generation apps like Gevme Leads, a technology that helps capture and retrieve leads on the ground. Based on the average number and quality of leads generated through the app, it's easy to figure out the numbers that you can put on the sponsorship proposal.
Track participation fees through payment reports and analytics
As we've mentioned before, the participation fee is usually one of the key sources of event revenue. Keep all payments in one place, where you can filter them by ticket types, payment methods, statuses, and names. For events that offer different access categories, it's especially important to have a robust system for finance management. Here's an example of a comprehensive payment report that you can easily configure and export: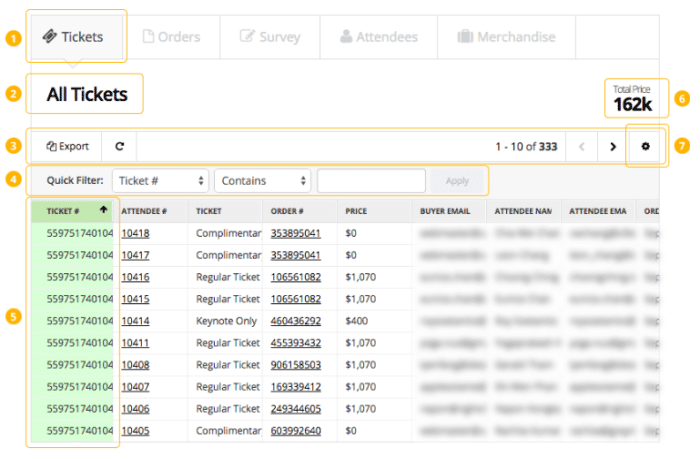 Benefit from integrated solutions
Throughout the organisation of an event, client data is transferred across different platforms, including email, registration forms, the onsite check-in system, mobile apps, and more. Since you need to track all of that data to derive maximum insights, we recommend using integrated event management solutions. A single toolkit will help you automatically transfer contact details or payment information from the online registration platform to the onsite check-in system, etc. No exporting and no manual data processing are needed.
Conclusion
Once you know how to measure event revenue, you will know what makes your event efficient. Tap into different sources of revenue that can benefit your event, and make them work for you through analytics solutions. To accurately estimate revenue even for the most data-heavy event, use integrated event management platforms that keep all the data in one place.