Be honest. How much free stuff do you throw away when it's your turn to be the attendee? And worse, for the stuff you don't throw away, do you remember who gave it to you—or even care? When gift bagging is done right, it has a great ROI and potential for brand awareness. However, most gifts are forgotten almost as soon as they're picked up.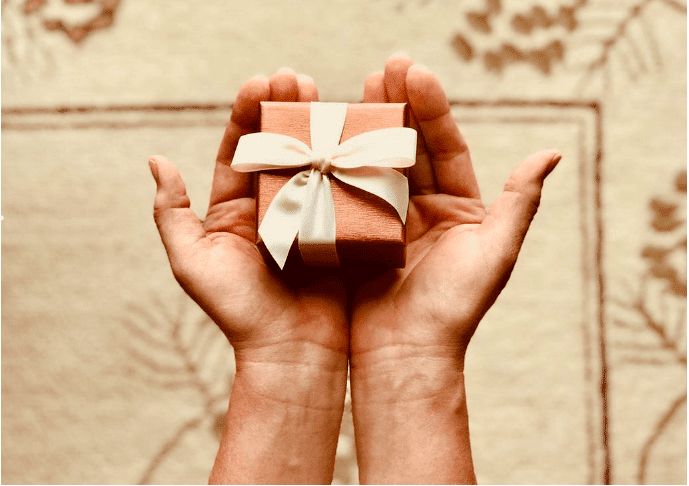 Hard travels
If you're planning a destination conference, at least some, if not all, of your attendees will have to travel to get there. Keep that at the forefront of your mind while making swag bags, and you'll start coming up with some great ideas. When you travel, what do you always forget? What makes travelling a bit nicer? Is it really going to be another highlight reel?
If you're planning an event that people have to travel to, perhaps include some snacks for later. Rather than granola bars and sweets, try to include something that will make them feel good. I often find that the biggest complaint about travelling is feeling rotten and in dire need of nutrients. Constantly eating in restaurants, grabbing sandwiches on the run, and drinking countless cups of coffee can lead people to feel intensely grateful for a kind and well-thought-out burst of healthy energy. Small protein balls made with completely natural ingredients will keep attendees engaged and keep you on trend.
Include other useful and thoughtful gifts as well. Water, mints, toothpaste, a mini deodorant, and small toiletries all give attendees a feeling of being cared for. While I don't know anyone who uses those sleep masks, a spare pair of socks will often be appreciated. Let your attendees feel like they've been personally cared for and thought of. They'll remember the event as a comfortable one and you as a trusted and attentive business.
What local can learn from destination
A destination event's gift bag should include comforting items that attendees would appreciate after their travels. Why should local conferences be any different? People probably won't need water bottles and deodorant, but putting some thought into what they might need will get you far toward creating a bond. If it's cold outside and they've got to travel home, gloves are a great choice. I once bought two pairs of gloves for a pound in a completely normal shop, so I'm sure a branded bulk buy wouldn't be that much more expensive than the pens everyone else is going to be giving out. The other benefit of something like gloves is that you would have to categorise bags by glove sizes for different people, making the experience feel more personal when they choose a specific bag for their specific size. No one wants to be thrown the same thing everyone else gets; it feels personal to know someone's selected something just for you.
The environment
Remember the water bottles for destination goody bags? How much more does it cost to make them reusable ones? People like companies that put some thought into preventing waste. Swapping throwaway products for environmentally friendly ones and making it obvious that you've done so as an active effort to control waste will tell your attendees that you care about the environment. Bringing attention to the environment will also add a little layer of guilt to the thought of throwing away your thoughtfully selected presents.
Another tote?
Unless you've thought of a really funny, insightful quote to put on the front, what has your tote bag got over the countless others this person has been given? Is that person realistically going to take home a heavily branded, bright purple tote bag?
We think letting go of the tote bag frees you up. While everyone else at an exhibition is giving out ordinary totes, why don't you try making your goodies look luxurious? The small gift bags we use to give to our friends are tried and tested. People relate little gift bags to a personal connection, quality, and intimate, thoughtful gifts. Putting "with love" and your company name on the front doesn't ensure they'll take the bag home, but it does mean they're more likely to remember your company and remember it fondly. It will also make them more excited about opening the gift and less judgmental when they see what you got them. Don't dismiss the ability to create a personal connection between the attendee and your brand before they've even opened the bag.
Marketing
If it doesn't work, what's the point? Printing leaflets may be cheap, but who cares, if no one reads them? If people do read your leaflets, you'll still always be the company that bombarded that person with flyers. If you're still using leaflets over a USB with info on it, see what you can do about making the transition. This also fits into the waste problem since people will appreciate that you cared about not wasting paper.
Themes
Why do so many goodie bags always look like they were thrown together by a five-year-old with no style? I've been to so many events where the event itself was perfectly coordinated and looked great, but the goodie bag was a jumbled mess. Modern, neon, muted, or warm—it doesn't matter what theme you pick, but do choose your colours and stick to them. You don't need to spend any longer than two minutes choosing the colour. Not only will it add a feeling of care and thought to the items, but it'll make it easier when it comes to choosing supplies. Most event planners know the more specific the requirements, the easier it is to find something that fits. Keep your swag bag in line with itself, and your attendees won't feel condescended to with random bits and bobs.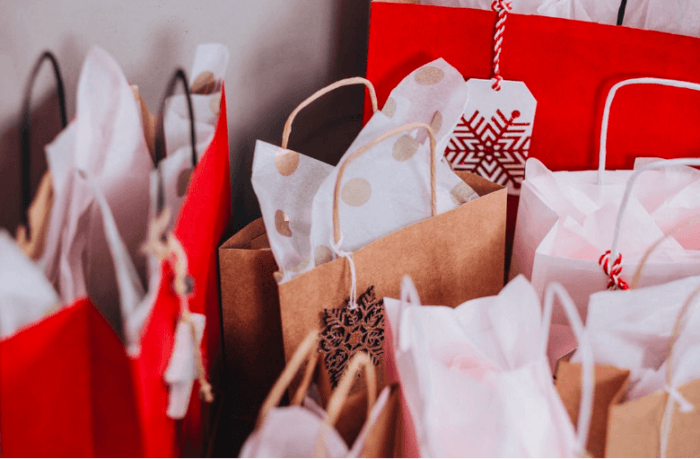 Experience
Depending on the event, turning the gift bag into part of the experience rather than a souvenir could be a fun way to engage your audience further. A memory that's going to linger and be shared is just as good as something someone takes home. Smells are an important part of memory recall, so consider using your swag bag to include include some smells in your event.
---
This post is written by Deborah Boyland, marketing manager at I.T. Associates. I.T. Associates has been providing a fully integrated project budgeting software called Procim to the event industry for over 20 years.