Due to the current pandemic, the demand for having hybrid events has increased exponentially. Hybrid events are now slowly gaining the hype as more people are becoming aware of it. And why shouldn't it? While it is not feasible to host an event for hundreds of people at one location now due to the pandemic, hybrid events now come to an organization's rescue. It has so many advantages to add to those involved in an event; the organizers can collect valuable data from its attendees in one place; gathering information manually would require a lot of time and effort.
The attendees can attend an event in another country from their homes or even their local coffee shop. A Hybrid event does not only help in saving costs but can also help increase the turnover rate of an event. Following we will discuss how companies can have sustainable hybrid events within and outside their organization.
Let's discuss what hybrid events are and how they work.
A hybrid event is a combination of an onsite event and a virtual live stream. The virtual audience can have access to the talks and presentations happening at the event's central location. A hybrid event can be of many types; it could be a conference, a seminar, meeting, etc. It can also include social media platforms for live streams such as Facebook and Instagram. The live audience has to pre-register depending upon the type of event.
Like an Onsite event, hybrid events have a team working behind the scenes, both pre-event and during the event. This team ensures that the speakers' timing, the presentation, the audio, the camera set-up, etc. have to be on point to ensure that the entire event happens seamlessly.
The Different Types of Hybrid Events
Conferences – A conference would mainly be a formal meeting for members within the organization. Usually, these events may last for more than a day or a week if held annually.
Trade Shows – Trade shows refer to an annual event where the particular industry members come together to demonstrate their latest product or service.
Product exhibition – In the case of a new product, a company organizes an event for its potential clients and investors. Any product-related doubts are addressed for an event like this kind.
Sales Kick-off – A sales kick-off is an event that is annually held by a company to celebrate their previous years wins and plan a revamped sales approach for the coming year.
Global Town Halls – Global Town Halls are events where politicians, both national and local, discuss various concerns and guidelines. All thanks to virtual events, they can have such meetings from their home itself. Hybrid event panels can reduce the cost of their commute.
Big team meetings – Gathering a colossal crowd together during a global pandemic might not be the best option. Hence when a company needs to gather its entire team together, the best option is to connect virtually. This can also help save on the cost of arranging for sanitization for many people.
Elements of a Successful Hybrid Event
1. Content Engagement:
Good content is the lifeline of any event. It is crucial to make sure that your audience is engaged in the topic of discussion and that your entire effort for hosting such an event is not going to waste. The content in your presentation and the talks have to be something that will stir a healthy discussion among your virtual and onsite attendees. This is one of the principal elements to ensure hybrid event sustainability within a company. 
Publicizing: Once you have planned out your event and how to go about it, the next move is to get in touch with your target audience and make them aware of it. The organization has to plan an excellent marketing strategy on how to attract and convert potential attendees.
2. Seamless Registration:
The registration method has to be as seamless as possible. The website design, the landing page has to be well planned and executed. A follow-up mail should be sent in case of incomplete registrations.
3. Seamless Event Bookings:
If the event is for a couple of days, there has to be a proper system for the attendees to check out the available lots and pick out the date they will be attending the event according to their convenience.
How do hybrid events improve event data?
To ensure an improvement in the number of participants, the organizers must keep in mind something known as the RSVP to attendee ratio, which means that the organization should reduce the gap between the number of people invited to the number of people attending the event. There are many ways to ensure that the number of people who convert is high. The attendees can be asked to book their slots by advance payment. They can be asked to apply for the event by filling out a form and getting updates about the event. Suppose the organization has a database of its possible attendees. In that case, they can create a hype amongst the attendees about the event, who will be the guest speaker, etc. Finally, the last step is to get a final confirmation and lock in their attendance.
Top 4 reasons why hybrid events are essential to your event strategy
1. Increased reach and attendance
The main advantage of hosting a hybrid event is that the attendees can attend the event from anywhere. Event organizers can even reach out to a broader audience, and since they do not have to incur any travel expenses, they can attend the event from anywhere across the globe. This results in more people attending the event due to increased convenience.
2. Higher engagement with the audience
The main reason for hosting a hybrid event is not only for the virtual audience to have access to it but also to participate in the event. One of the keys to having a reliable hybrid events management is to ensure that the virtual audience can actively participate in the live chat room, comment, ask questions, and even join the live polls. It gives a platform for the virtual as well as the onsite audience to interact with each other.
3. Reduced environmental impact and cost
Since the event is virtually held, there will be a reduction in people commuting from one place to another. This will help lessen the carbon footprint and vehicular damages caused to the environment. Hosting a virtual event can also help save on the cost of food and beverage, furniture, additional equipment, etc. This is another way to ensure high sustainability hybrid event management in an organization.
4. Improved Return on Investment
Hosting virtual events helps collect valuable data from the audience that would otherwise not be possible while hosting a physical event. This data can give you insights on the number of people who attended the event, how they found out about it, how they interacted with the content, etc. Getting access to relevant data with regards to the audience engagement will help navigate hybrid event trends that can help in improving a company's future marketing and deliverance strategy of sustainable hybrid event management.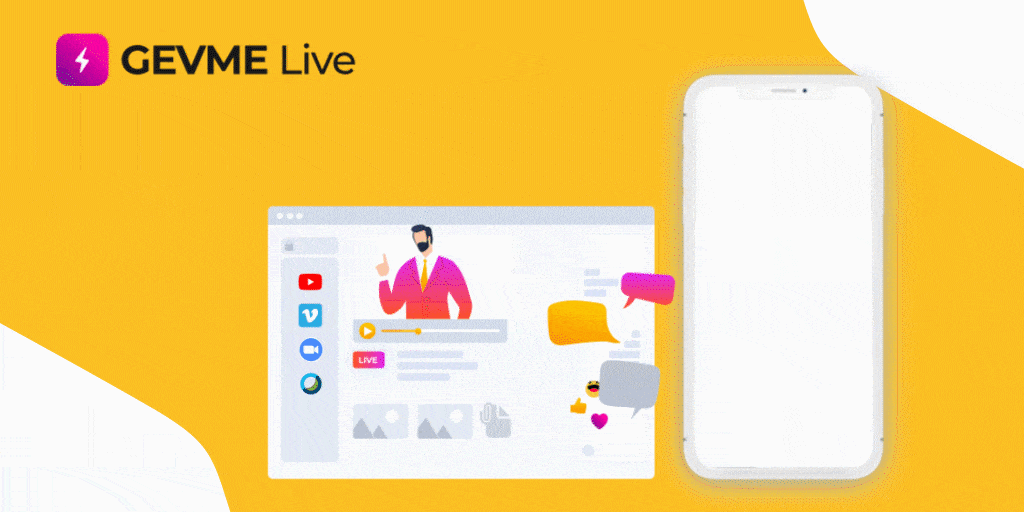 How hybrid events drive growth
The essential part of any event is its speakers. Success in sustainable hybrid event planning can be ensured by making the event as personalized as possible for the audience to connect with the topic. It is essential to get in touch with people who are well known in a particular field of interest and see the knowledge they have to share. These events have to be as personalized as possible so that the audience can connect with the topic.
There is a potential for growth with a hybrid event because of its ability to provide value to a broader audience and have sustainable hybrid event planning in it too. If people find a deal in attending your event, they surely will turn up the next time. Simultaneously, the content metrics of how your audience reacts to your content, advertisements, the clicks, etc., will help you determine how your audience thinks and through what marketing ways you can reach out to them the next time.