With 2020 now in full swing, businesses around the world will be planning their events calendars for the year ahead – and what better time to start thinking about what we can expect to see in terms of changes to the events landscape in the next 12 months?
There's no denying that sustainability is the buzzword of the moment, and this doesn't look set to change any time soon. Here, we're looking at what this means for the events industry, in 2020 and beyond.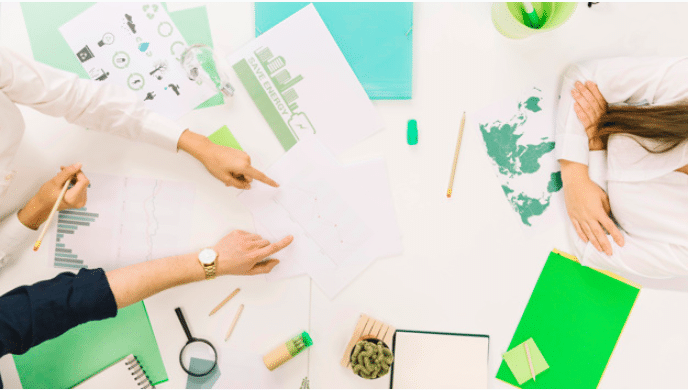 A focus on location and transportation
We don't need to tell you that planning is key to any successful event – but while you're planning to ensure a huge turnout, how can you plan to lessen your carbon footprint at the same time? The real game changer here will be an awareness of the impact your event will have and putting things in place to reduce this where possible.
The venue, of course, will be one of your major focuses. While you'll have little control over the way the venue itself operates, you can choose to host the event in a place that also offers accommodation for those who have travelled in. Speaking of travel, this will be your chance to significantly reduce any potential carbon impact.
If people are travelling from far and wide, that's a whole lot of carbon being pumped into the atmosphere via trains, cars and potentially planes. If possible, organising some sort of central pick up point (airport, train station etc) and transport from there to the event means one mode of transport from one location.
Granted, a central location will be a pricier option, but the proximity to amenities – especially if within walking distance – means less need for public or private transport. This is great news for you and your quest to cause as little environmental damage as possible – not to mention providing attendees with everything they need close by.
A move towards more conscious decision making
At an event, there is any number of 'things' that can be needed to help you make it a success – and many of these 'things' can be helping you with a quick win, but causing more long term damage. This is where it's time to be more switched on about the choices that are being made.
Much like fast fashion, it can be all too tempting to buy the quick, easy and cheap option – but even in the events space, investing in high-quality products can make a difference. So, rather than buying, cheap, one-off products, it's more likely we'll see a continued shift towards investing in products that promise longevity.
For the events sector, this means more conscious decision making with everything from the catering and the PA system for the event to the size of venue and the post-event waste management plan. The last of these points is particularly important. From outdoor landscapes littered with plastic bottles to overflowing refuse bins with no one to empty them, a lack of process for dealing with waste can be incredibly damaging – but it's likely we'll see more of these types of plans popping up in the next year.
A more inclusive food and drink menu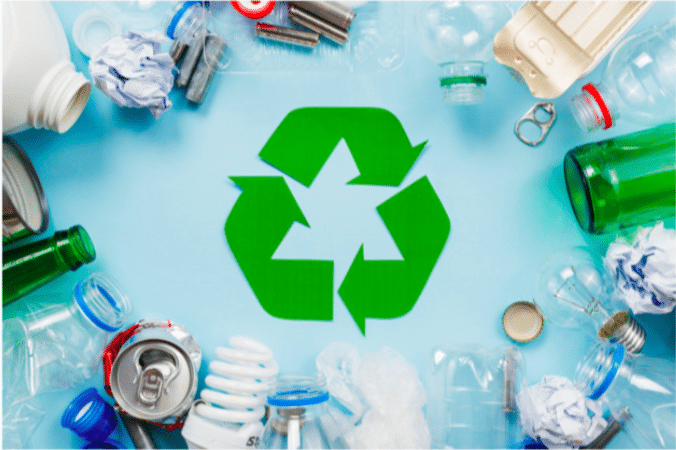 Wherever you stand on the great vegan debate, one thing's for sure: the way people consume food is changing. And if you're going to keep up with the appetites, beliefs and allergies of event attendees, you're going to need to rethink your food and drinks menus.
This doesn't mean ordering in vast quantities of refreshments – as this in itself will contribute to the post-event waste problem we've already mentioned. Instead, it's being savvy about the options available. Maybe this means providing only vegan food to ensure inclusivity or ensuring half of the menu is suitable for those with various allergies.
There's also the packaging to think about here. The bigger corporations have been in on this for a while now, but when it comes to keeping costs low, it can be tempting to bulk buy coffee cups or plastic cutlery that you know will simply be thrown away afterwards. Ask yourself if this is really necessary, think about providing food that doesn't require the use of cutlery and try to only order the amount of packaging you think you'll actually use.
A reduction in paper handouts
This might seem obvious, but there are still a number of businesses using paper as part of their event set up. With the public consensus continuing to shift towards greater environmental consciousness, this looks set to change in 2020 – and making the shift doesn't have to be as daunting as you might think.
With so much technology at our fingertips, the need for paper is becoming less and less – especially when email and social media can do so many great things for the events sector. While a rogue typo or updated event address would've once resulted in thousands of new leaflets needing printing, these days, you can simply update your Facebook event – saving time and trees!
This also means of course that would-be attendees don't need to worry about misplacing any event info, as it will be accessible to them at any time, from any smart device. And because let's face it, our phones never leave our hands, you're all but guaranteed that any updates will be instantly received.
There is any number of things that need to come together to help you execute a successful event – and when it comes to sustainability, that means there are several ways to be damaging the planet. If you're looking for a helping hand with registration forms, invitations and data analysis, GEVME event management platform can help. Apart from online tools for organising events, you can request a sustainable onsite set up with eco-friendly onsite kiosks and smart bins, use showcase app and leads scan app to reduce paper waste at your next events.
---
This guest post was written by Sam from Prebeat – providers of professional equipment like microphones, speakers and PA systems for events.