The ongoing pandemic has adversely affected the events industry. Most event organisers have had to rethink their ways, overnight. This sudden halt in the way business happens, as usual, has left event professionals and conference organisers nervous and unequipped to face the new normal. Digital events have become the most central point of communication between brands and consumers.
Conferences that once took place in large auditoriums and exhibition spaces have moved to digital platforms. With the blossoming of several digital platforms, how do event organisers sustain attendee engagement? How do event professionals measure engagement? Does good attendee attention ensure a successful event?
We contacted Tamsyn Barker, Managing Director, Asia Pacific, FIRST after GEVME's Digital Event: Level Up Your Online Engagement – Episode 4 to get some more insights and this is what Tamsyn had to say.
1. What is a simple step that most event professionals can take to improve the engagement at their digital events?
Digital events are not so dissimilar to the way that we deliver a live event experience, and it's important to remember that it's still an entire journey; with a beginning, a middle and an end. The main contributing factors to the success of the event being centred around location/platform, messaging, delivery, content, attendees, and how we can measure the outcome, remains consistent from LIVE to digital events. There is a strong correlation between the format of a digital event and the viewers' undivided focus. 
You can be flexible, within reason, as digital events don't have to be linear and delivered in one chunk. Think about how you can break it up and strategically segment the agenda to engage your audience at different times, with different content, and in different ways. With what we know about audience attention spans and interaction with digital content, it's worthwhile keeping brevity, simplicity and emotional connection in mind when developing your virtual event journey.
2. What metrics do you look at to measure engagement?
One of the wonderful things about online events is how measurable they are. Unlike a live event where you're unable to see or know exactly when an audience member dips in or out of engagement with a speaker, activity or break out, online is really powerful in that sense and substantially quantifiable. 
We can analyse the stream recording, videos or on-demand content to see when an attendee joins or drops off and can use this information to shape improvements for future events. It's also worthwhile and important to utilise and then assess how people engage with pre-event communications, polling, Q&A and chat features, to understand what your audience is saying and how they're engaging with the content, one another, the experience, and your brand.
3. What are some of the ways to engage attendees in small events?
Undoubtedly people crave human interaction and physical connection, but at times this element is simply not possible so we must elevate and enhance the digital experience. You can do this by delivering kits to attendees, to allow them to have a different level of engagement with the content or brand, amplifying what they would have from content consumed solely through the screen. 
There are also other things like team building and interactivity where you can involve a more personal element with the audience. After all, we want to avoid just having them sitting at the end of a one-way channel without any participation. We must ensure attendees are made to feel part of the event.
4. How will attendee engagement change after the pandemic?
The ways we meet, interact and engage our audiences have changed and will continue to change, but the advancements in the use of technology and the way we operate in the virtual world is exciting. One of our clients raised an interesting point that 'this is the digital revolution that nobody wanted, but everybody needed'. 
Digital has always been embraced and integrated into what we do and how we innovate, but now and moving forward we must all truly focus and embrace it to the highest degree. When executing digital events well, we can minimise viewer distraction and reach an audience so far greater than we've ever been able to reach before – engagement is imperative.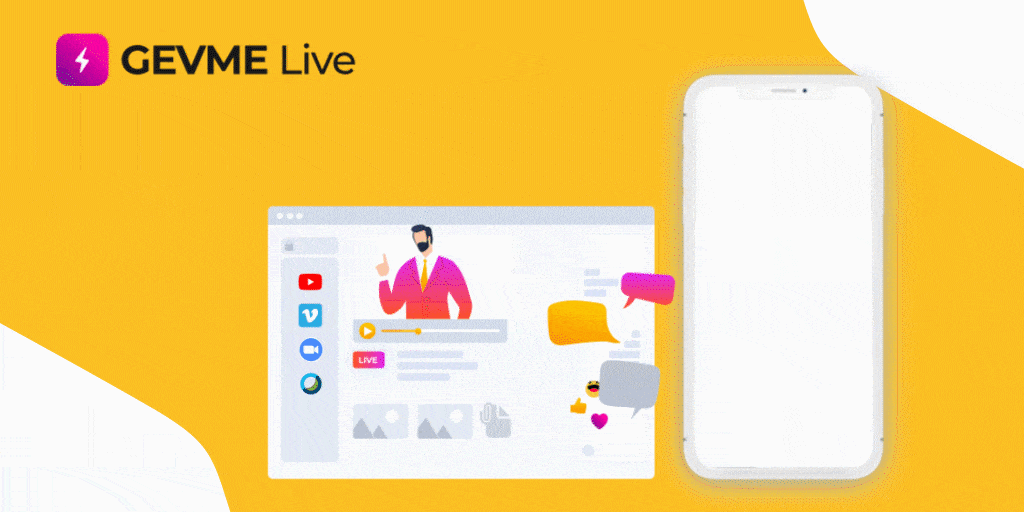 Conclusion
There's no doubt that the future of events is digital and more so, hybrid. Even when the pandemic tapers off, the way we look at events has changed, for the better. Hybrid events will play a vital role in the way event organisers host events moving forward into the future. Adopting ways to maximise attendee engagement during online events will be the secret behind hosting successful events.
Watch the full Episode 4 from GEVME's Digital Event Series.