We recently witnessed BestCities Global Alliance Forum 2020 with their partners, BestCities Global Alliance and Singapore Tourism Board (STB) and GEVME which was held virtually and broadcasted internationally from the GEVME Live platform. 
Rethinking the Future of Events session was held on 18th November 2020 at The Marina Bay Sands in Singapore with WeeMin Ong, VP, Conventions and Exhibitions, The Marina Bay Sands and Veemal Gungadin, CEO, GEVME who shared their testament to the power of hybrid events.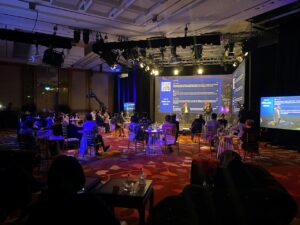 It was an evening of robust dialogue and insightful conversations on the future of meetings, the hybrid experience and more. We noted three key takeaways from the conversation between WeeMin and Veemal and have shared them with you below. 
Events are poised to be hybrid
This year has exposed almost everyone to virtual events, and a hybrid model is now emerging. This model will likely stick around, even after restrictions have been lifted. Some things that Veemal and WeeMin spoke of are mentioned below. 
"With regards to large events, with regards to the maximum capacity that's allowed at venues and at stadiums, there are going to be restrictions. And the truth is, this may last for up to a year. So, which brings us to, like, the future events and I think there's already consensus about that. There is going to be a digital component to physical events. And I think we all would agree that nothing ever beats a physical event, so that's never going to go away as well. 
But the future, then, is hybrid."
Veemal Gungadin, CEO, GEVME
"It's wonderful I think, and I definitely think it is here to say, for all of us and it's an exciting journey, as I told you it is a stressful time for all of us. But it's also a strange time I think because we stand collectively in the industry. We are at the point where we can reimagine and redefine the future of events together."
WeeMin Ong, CMP, The Marina Bay Sands
Safety is the new baseline
With COVID-19 still very much around, safety is the top priority for event professionals. Making sure there are measures and plans in place are a necessity. They are no longer an add on but a must-have for any physical venue to ensure the safety of its attendees. 
"Safety considerations are the new baseline and it is non negotiable. It is not a USP, I cringe when people tell me,I have clean amenities and therefore it's very safe and hence the company is better. No, it's a collective effort across the industry, because this is not a USP but a very very basic baseline."
WeeMin Ong, CMP, The Marina Bay Sands
"Contactless technologies are coming back. It's all about building the confidence for physical experiences at events, and lots of the things that we're going to be seeing probably again are technologies that have been around for the longest time. 
It could be as simple as people scanning in a QR code and then registering on their own devices, we're going to be seeing that with regards to things that we have been traditionally exchanging. So things like exchanging business cards that have already been available for scanning in QR codes, I think we're going to start seeing the adoption of these kinds of technologies."
Veemal Gungadin, CEO, GEVME
Opportunities to bring to life emerging technologies
Data truly speaks more than words, is what we will probably be observed in this future that we are heading in. Being able to access data about how the audience has been engaging with your content is going to be your guiding light to what steps and decisions you are going to make next. Data analytics was already being used; however, only in a few industries. We have now begun to understand that as long as you will have people engage with your business, you will require access to data concerning your customer engagement. 
"Bluetooth Low Energy (BLE), such technology has been around for quite a while. In the events industry we have been talking about how do we digitize the user journey, how do we better understand our customers, how do we better understand people coming in to an event, the retail industry has been doing that and Bluetooth, as a technology can be used for phones, through token devices for wristbands, but that has never really been deployed in the events industry.
For those of us in Singapore we're probably already very familiar with that there has been this government nationwide initiative called TraceTogether, where probably almost everybody will be required to have either the mobile phone, which is BLE enabled or even a physical token that you have to carry around. And today, this is being used for contact tracing purposes. 
This is a big opportunity. The major benefit is that you can make use of the same type of technology, the same type of data to now, better understand your customers target customer journey"
Veemal Gungadin, CEO, GEVME
Understanding and researching what makes an event successful is a critical part of any good event. Any event's primary focus should be to provide its clients with the best experience and provide knowledge and value to take away with them. 
"When we talk about the digital venue if you're joining an event remotely, does it have to be just on Zoom, or can you build an experience like this, which is more of a 3D type of experience. We've been talking about AR VR mixed reality but never really applying that right, but maybe this is the time where you can have an experience like this."
Veemal Gungadin, CEO, GEVME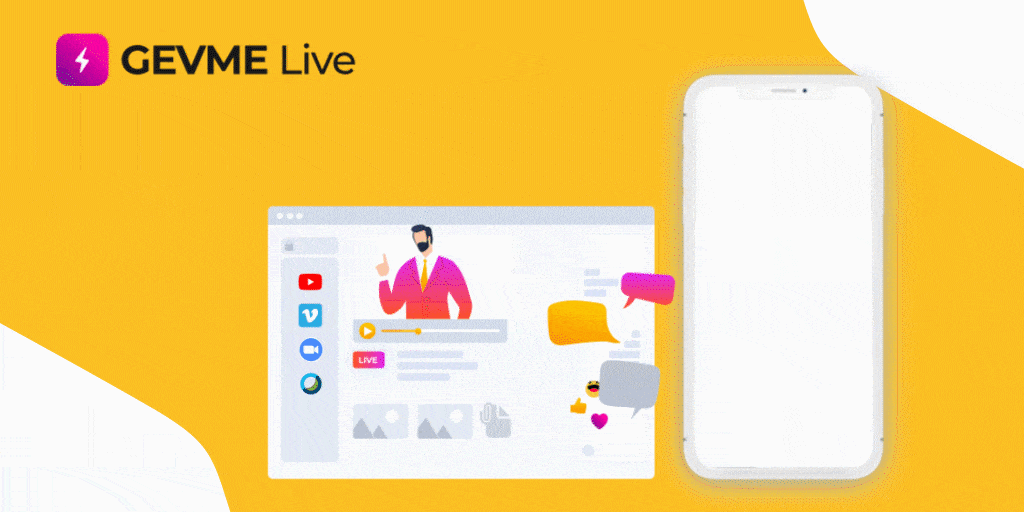 Conclusion
The  BestCities Global Alliance Forum 2020 was a success which left the attendees joining in physically and virtually, impressed. 
The events industry future is filled with a whole lot of change. We have come a long way and have witnessed several trends in the event industry since its inception. This industry has proved to be resilient throughout by adapting to all the changes that came along its course. WeeMin and Veemal's conversation added great value to the ongoing global transformation of the events industry and has strengthened the narrative with actionable insights and opinions.