Event promotion is an art of its own. Without a solid strategy for attracting public attention, your event will hardly make any buzz, no matter how brilliant it may be. To maximise your event ROI and engage your target audiences, you should first ensure that there will be a vibrant segment of influencers attending the event.
Your "word-spreading" strategy can be customised in terms of influencer audiences you'll want to target. For instance, if your goal is to drive ticket sales on social media, a reasonable thing to do would be to attract industry-related bloggers, as they can do efficient pre-event promotion. In the case of tech conferences or product launches, the presence of press can help you raise awareness at the local level.
But here's a no-brainer… media representatives are busy folks. Particularly if you focus on a well recognised media, you should be ready to compete for the attention of a single journalist with 20-30 other event organisers.
The best ways to invite media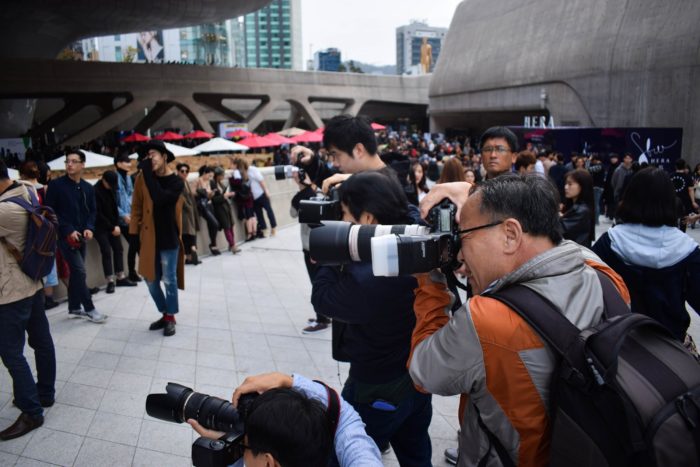 Before jumping into the art of persuasion, first pick the right channels for inviting media to your event:
Personal email invitations: This method should be your top choice if the goal is to build long-term cooperation with any type of local media – from local TV channels to newspapers and magazines. Prepare short personalised invites and then simply automate the blasting with the help of email marketing software.
Media advisories: Get your contact list into good shape, focusing on the most relevant TV affiliates, reporters, newspapers and radio stations – whoever might want to talk about your event. Next, create concise media advisories where you briefly describe the key whats and whys of the event (not to be confused with a press release, a media advisory is just a short notice – normally no longer than 2 paragraphs). Lastly, send the advisories to your media list and plan several follow-up campaigns.
Onsite pitching. For those planning recurrent events, hunting reporters on the ground can turn into killing two birds with one stone. Ensure that you are ready with a pitch beforehand and curate a list of potential media partners attending the event.
What information should you include in a media invitation?
As we've already mentioned, no one will read an event invite that is the length of a novel. The challenge for you here is to create a compelling proposal that is as concise as possible but also answers all the questions that a reporter might possibly have about an event.
Check out our short list of must-haves that will tell you how to invite media to your event:
Name and purpose. A common mistake of marketers is that they often think the name of an event clarifies the purpose, which is not always the case. Start your invite by stating what an event is actually about and what you want to achieve with it.
When-and-where details. Although this one seems like a no-brainer, there are hundreds of event marketers who fail with the timing part. The thing is, reporters usually plan their media activities at least 3-4 weeks in advance. Therefore, your invitation to the media to cover an event must be sent even earlier. Make sure you also add the full address of the venue and suggest the most optimal way of getting there.
Value offer. Unless you are organising a historic meeting like the North Korea-US Summit, you have to give reporters a good reason why they should spend their precious time on your event. Think in terms of the values important to media outlets: sensation, unique news, interaction with public figures – you name it. If there is something that falls into one of these categories on your agenda, make sure to mention it. For instance, you can add some intrigue by stating that new research, not available anywhere else, will be released at the event.
Preparing a press release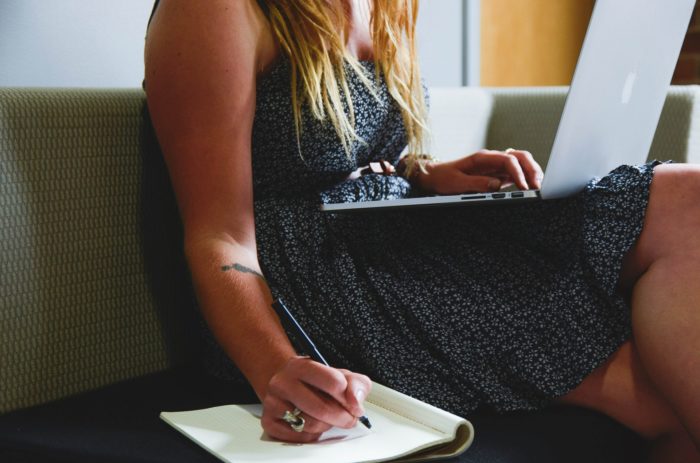 Any pitching strategy should also include the development of a compelling press release. This is where you tell the full story – from the background of the organisers to the key details describing the agenda. The challenge of press release writing is that you have to make it a gold mine of information, while also catering to multiple media representatives who might have different interests and occupations.
Check out some working tips on how to write a non-boring press release that appeals to everyone:
Attention-grabbers in the first paragraph. Although we recommend maintaining a professional tone, your initial statements should bubble with juicy language. Start with a value offer, tell a short story, or even a joke (if appropriate). Keep in mind that reporters know the ropes of good writing and will be the first to throw your press release into a trash bin if it's boring.
Incorporate a descriptive body paragraph. The main function of a press release is to tell the story of the event – the details that don't logically fit into an email invite but are still important to know. Write about the mission, describe the target audience, or incorporate short bios of the keynote speakers to make this part as informative as possible. The word range should be 500-800 words max (they're still busy, remember?)
Create a strong boilerplate section. The last part of a press release, also known as a boilerplate, should include the key details about an organising company, a brand, or major stakeholders – depending on what can be particularly valuable to the target media outlets. Wrap it up by listing the key contact details, including the name and contact information of a person responsible for communications.
Conclusion
If you know how to get media to your event, you know how to make your event go viral. It's just that simple. Take the time to create a compelling email invite and a press release to pitch the story and you'll make a great showcase out of your next party.