Informa plc is pleased to announce that after hugely successful runs of The Special Event USA and the Middle East Special Event Show, The Special Event Asia 2019 (#TSEA19) will be launching its Asia's edition from 18-19 November 2019 at Resorts World Sentosa, Singapore.
"This festival is our first initiative with the vision of bringing together the entire events community across Singapore and the wider ASEAN region. Capitalising on the increasing convergence in MICE, Live Events, Special Events and the burgeoning e-sports / gaming event sector, #TSEA19 will be intertwined with experiences, interactive and immersive engagement, for participants to takeaway with valuable insights and memories".
Sukumar Verma, #TSEA Managing Director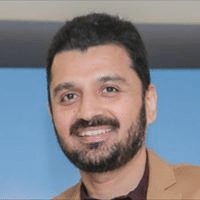 "#TSEA19 will feature an event show floor, conference hub, tech pavilion, live performances and the awards gala, with a collective purpose of delivering our mission – Connect, Innovate, Inspire". 
Win Min, #TSEA Conference Director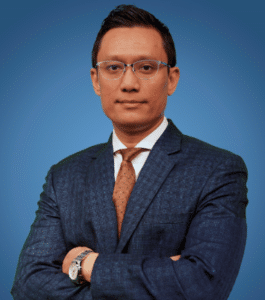 "Connect, Innovate, Inspire" – The Mission of TSEA 2019 
Connect: New Collaboration Models & Partnerships
The Show Floor

: A marketplace that brings together buyers, sellers and collaborators to further partnerships

Hosted Buyer Programme

: An exclusive invitation-only programme to provide quality networking to senior buyers and decision makers  
Innovate: Technology, Ideation, Experiences
Tech Pavilion

: A space for event tech startups to bring forth new product development in value creation

Info Comm Media Development Authority Singapore (IMDA) Design Thinking Workshop

: Government led initiative to create open innovation models for enhancing events experience
Inspire: Knowledge Sharing, Story-telling, Recognition
Conference Hub

: An eclectic selection of esteemed speakers from leading event firms across Asia to share knowledge and success stories

Awards Gala

: 22 award categories for event professionals to spotlight their people and celebrate the achievements
Organisers of the event are expecting over 1500 event professionals to join them at this year's festival, as this is a spin-off of a long-running event brand throughout the Middle East and America. The team is thrilled to welcome and meet guests from overseas.
The TSEA festival showcases a conference hub, awards gala dinner, event tech startup pavilion, live acts stage, leadership lunches, creative showcase zones, creating diverse opportunities for new partnerships and engagement among event professionals.
Also, we're pleased to announce that Veemal Gungadin, our CEO & inspirer at GlobalSign.in, VP for Digital and Innovation, SACEOS, has been chosen to judge at The Special Event (TSEA) awards ceremony. He will also present a speech about detailing his event industry experience, knowledge, skills and useful insights that have been acquired over his many years of successful even organisation and management practice.
 "TSEA is a great industry event with an incredible experience. I am pretty much sure our professional community and the industry, in general, will benefit from having the 1st edition of #TSEA in Singapore. The global meetings and events industry is growing across all regions of the world. I am inspired to be a part and drive the industry growth in the Asia Pacific region and want to thank #TSEA organizers for the opportunity to share my insights as a speaker and for an invitation to be a judge at the Special Event Awards."
Veemal Gungadin, CEO & inspirer at GlobalSign.in,  VP for Digital and Innovation, SACEOS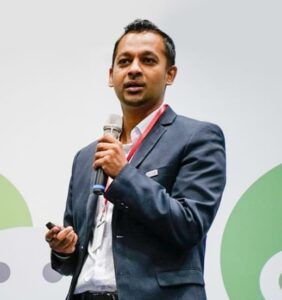 What are the key event expectations? The answers to this will be meetings with potential customers, limitless networking opportunities with sponsors or partners and communication with industry leaders, as well as priceless insights, experience exchange, and simply having a good time!
We are excited to meet new partners and gain useful insights from the festival speakers and organisers. 
Be sure not to miss this key industry event! Registration is now open and free of charge! Discover more at www.thespecialeventasia.com