The ever-changing landscape of event planning and production demands to stay updated with everything new in this field. Event organizers must keep up with the latest happenings in the world of events – be it brainstorming interactive event ideas, making the events more sustainable or being up to date with the newest innovation in event technology. The fulfilment of being able to create an interactive space for people to get together is one of the best rewards you can accomplish as an event organizer but things can dwindle quickly if the audience does not enjoy the event.
Participants across the world have begun to think if in-person conferences are as important to attend given the amount of resource utilization they require and how they do not turn out to be as interesting as the attendees would want them to be, interactive event ideas to the rescue. Interactive event ideas can help you stay ahead of the curve, and alleviate the event's pain points while also entertaining and engaging with the event participants.
In this feature, we list 20 noteworthy interactive event ideas that are trending right now and are sure to give the event attendees a fun and memorable conference experience.
Organizing a concert or stand-up comedy
You may want to consider hiring a band, a singer, or even a comedian for people to engage with one another at the venue. Quite often, featured performances at a conference are known to draw some of the biggest attendee attention. Organizing a stand-up comedy or organizing a concert is a great way to give attendees a fun experience by tapping into their interests while promoting the event.
You may encourage your attendees to participate in unique and fun activities such as singing, dancing, or other similar activities to break up the monotony of attending a large event. It will make up for one of the best ice-breaking interactive event ideas while also attracting more attendees.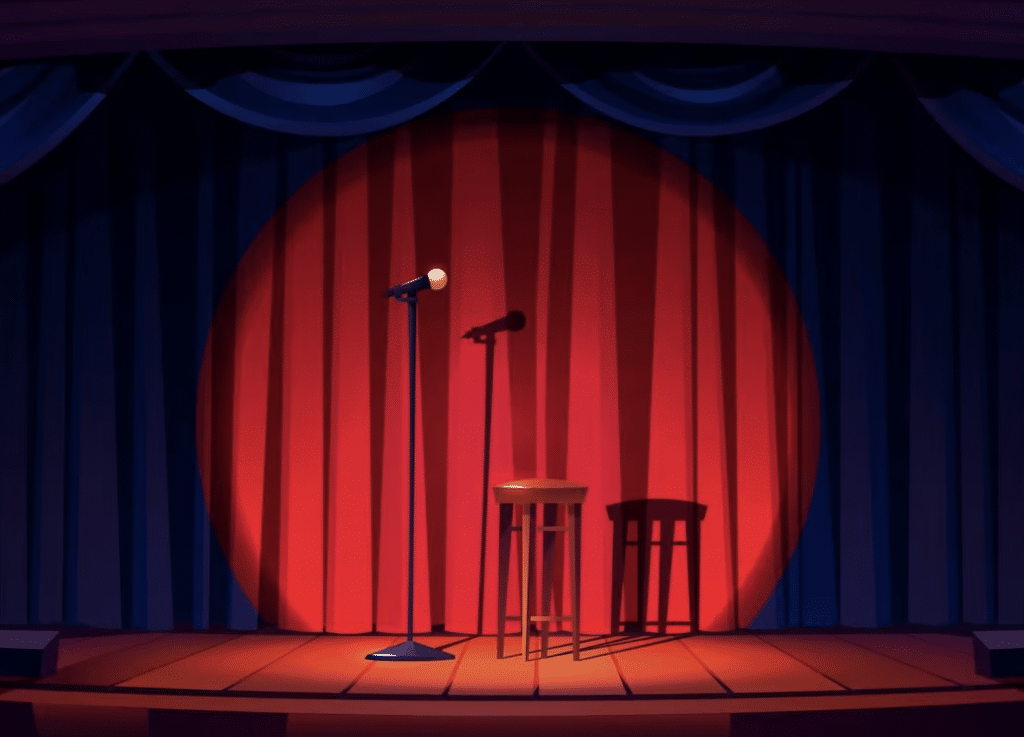 Poll questions
Our list of interactive event ideas would be incomplete without featuring poll questions. An activity that is just perfect to begin your event or conference with, polls help people interact on an immediate basis and have fun. You may want to customize your poll games with up to 10 players and include ice-breaking questions such as multiple choice questions around their likes and dislikes, and opinions about different things – to let the attendees find grounds of common interests that can help them strike a conversation.
The audience can join a fun activity like this using their phones. Their responses however can be displayed on the common screen for everyone to see and provide their feedback/ opinion about.
Panel Discussions
There is no denial to the fact that conferences that have presentations in the form of a lecture are boring. Panel discussions on the other hand make up to be one of the most interactive event ideas to keep the attendees from losing interest. Panel discussions are beneficial if the attendees are asked to submit any questions they may have before the presentation begins. In this way, the attendees can actively participate in the discussion and also indirectly help in dictating what they learn from each expert. It is a win-win, we say.
Solution Room
The Solution Room is a great way to get to a…solution! This is not just one of the most interactive event ideas but it also uses the knowledge and insights of a participant to help individuals solve a particular challenge. You may begin your event or conference by giving everyone some time to think about an obstacle they are facing.
Next, divide the attendees into two small groups. The first group comprises people each of whom takes a turn to share the problem. Apart from this, they will also explain how challenging the attendees think are these problems. The second group will indicate how experienced each of the guests is and what they can offer in terms of solutions. This brainstorming can be done in 5 minutes and about 7 minutes can be given to address each issue. Each participant in the first group should walk through their problem and let the second group come up with ways to solve it.
At the end of one of the coolest interactive event ideas, you can do another human spectrogram to figure out if attendees feel more optimistic about their concerns. This activity can last for as long as you want to and may extend and potentially include hundreds of attendees.
Gamification and other interactive elements
One of the greatest advantages of event gamification is that it can tap and maintain the attention of participants. Gamification in all forms – be it a quiz, a scavenger hunt or a leaderboard showcasing the progress of participants keeps the attendees busy and motivated to achieve goals.
The event organizers can communicate the key messages through gamification more effectively which further eases the transfer of knowledge and reinforces the learning outcomes. When the attendees are actively involved and invested in the event experience, they are more likely to remember and apply the relevant information which ultimately leads to an event that is more meaningful and has a deeper impact.
As an event organizer, you may want to include prizes for gamification, but you may choose not to because it is not necessary. The presence of a merely challenging game can help boost your attendees' interest and engagement. However, it is worth mentioning that incorporating incentives, prizes, and rewards further amplifies the impact and thrill of gamification and may also add to the number of participants making it one of the most preferred interactive event ideas.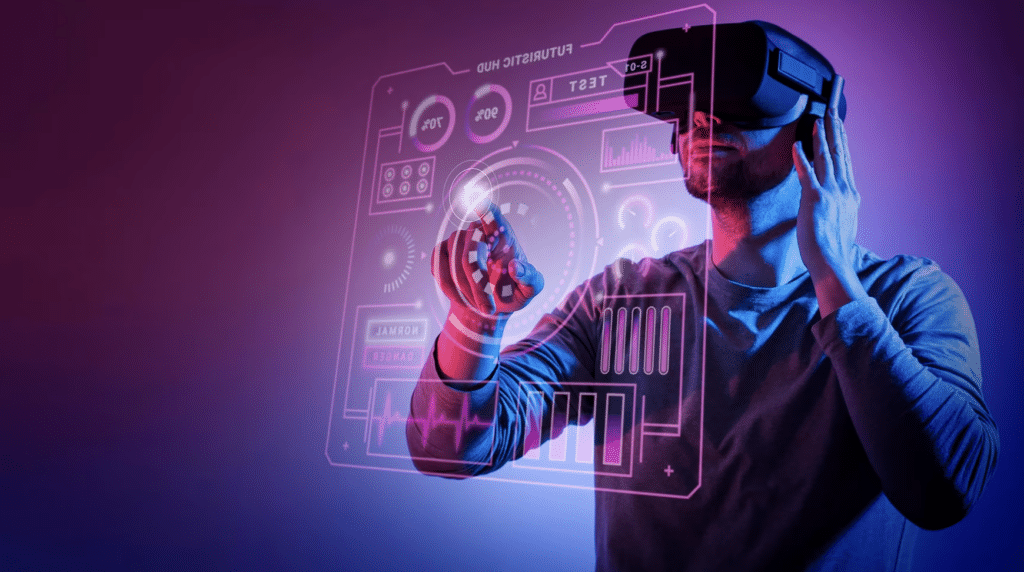 Silent disco talks
Nothing seems fun at a conference full of interactive event ideas if you have to listen to something that does not interest you as much. This interactive event idea works pretty well if your event is showcasing several expert speakers to the participants. While runnings the event, provide the participants with wireless headphones that have different channels. Then let the participants decide who they wish to listen to so they can tune in to a particular speaker or switch between different presenters.
One of the biggest and most effective benefits of having silent disco talks is that your guests will always hear the information of their interest without feeling bored. Just try to ensure that the participants respect the silent experience by not clapping or making loud remarks. Additionally, you must make the speakers wear sound blockers so that they are not distracted by others speaking in the room.
Running a talent show
An activity that is great for remote conferences and in-person events alike, we could not have missed featuring a talent show on our list of interactive event ideas. To set up a talent show, you will have to select a presenter who introduces all the participants. To make the talent show interesting, we suggest that you include 8 to 10 acts and allow each participant about 5 minutes or so.
Acts can include something as simple as playing instrumental music, showcasing painting or cooking skills or if you wish to make it a fun session, you may want to include an act of stand-up comedy, fashion shows, or vocal mimicry on the spot. Once all the acts have been performed, you can have the audience cast their vote for their favourite performer and give them a prize or any other sort of reward.
Brain dates
To begin with, let us briefly describe what a brain date is and then we shall talk about how it is one of the most amazing interactive event ideas ever. A brain date is a knowledge-sharing conversation wherein participants can have discussions on their choice of topic(s). What's more is that it is super easy to pull together and can be arranged at live, virtual, and hybrid events alike. Here is what you need to do to organize a brain date –
Create small groups of attendees or let them have one-on-one sessions.
Attendees must be able to offer knowledge about specific topics and request information on certain topics before the conference commences, for this is how a successful brain date is ideally organized.
Next, you will match the participants based on their responses.
Lastly, participants can schedule a time slot to network and learn from one another.
Contests on social media handles
Be it an in-person event, a virtual conference, or a hybrid setting, contests on social media never cease to grab attention. All you need to do is come up with a fun hashtag for your gathering but make sure it remains relevant to the context and voila, one of the most Interactive event ideas is ready. You may or may not want to put rules in place but one mandate you must make for the contest is that the participants must use your contest hashtag and include where they are based. That is all, your social media contest is ready to roll.
Go on and ask your attendees a question and let them answer. For instance, in a remote conference setup, you can ask people to share a photo of where they are tuning in from and include the hashtag. The ones who do not fulfil these requirements will not be considered for winning. In a setup like this, you may see images being shared from the beautiful beaches of Seychelles or a jungle oasis in Indonesia. We are pretty sure it will be difficult to choose a winner but make sure to choose the post that has the best setup and fulfils the terms of the contest.
But if you wish to run a contest like this for a private conference, you may use a live photo-sharing slide deck to get the same engagement and results without including the social media angle to it.
Escape Rooms
Escape rooms are ideal for an event that is being hosted virtually. An escape room is not just a place to escape from the event. It involves exploring an environment with a team – be it colleagues, friends, or participants of an online community to find clues and solve riddles to solve the mystery and escape the room in a given amount of time.
By using 3-D graphics, some virtual rooms can seem real-life-like. These kinds of interactive event ideas encourage collaboration, teamwork, critical thinking, and communication which is ultimately instrumental in team building. To give you a few ideas, you can include themes such as speakeasies, Harry Potter, rock and roll, Ancient Egypt, etc. Virtual escape rooms are one of the most interactive event ideas and can be a lot of fun if executed well.
Interactive live chats
A nice-to-have feature for virtual and hybrid events, this idea can help in improving communication by using live chat, audio, and video calls. Interactive event ideas like these do not just encourage open communication but also break the ice. What if the guests attended a conference without interacting and networking with anybody? It would turn out to be a dull event and these attendees would be less likely to onboard themselves for the next events. Built-in communication tools in live chats let the hosts, attendees, sponsors, and speakers interact with each other seamlessly.
You may also provide the attendees with external plugin apps such as Zoom Meetings, Whatsapp, Blue Jeans, and so on. Backed with all these different modes of communication, the event participants can connect with anyone they wish to. To add to it, live chats are known to boost engagement and time spent at the event.
As per research, the average bounce rate for websites all over the world is 30% and a few industries such as media & news, groceries, and real estate have a bounce rate of more than 40%. When users leave the event quickly, a good connection can not to established. By maintaining low bounce rates and engagement, events have an excellent opportunity to grow organic search traffic.
Balloon Popping Scavenger Hunt
Let go of the traditional scavenger hunt, instead give it a little fun twist. Organize a balloon-popping scavenger hunt at the event venue for the guests to participate in and enjoy. The game can be set up by using specific coloured balloons for each clue level.
For instance, the first clue can be placed in the pink colour balloons, the second clue in the red balloons, and third in green balloons, and so on. The clues can then be written on small papers and sneaked inside the balloons by using a funnel. Next, similar coloured balloons can be placed in the same area. For instance, the guests may find all the pink colour balloons in one location. At last, the participant who finds the last clue balloon will be the winner.
Rewards and gift vouchers
Incorporating incentives and rewards along with interactive event ideas further amplifies the impact of gamification at events. Implementing interactive event ideas would be incomplete if rewards are missing.
By offering exclusive access to experiences and/ or content, giving away special prizes and gift vouchers, and providing special recognition to winners, event organizers can motivate attendees to engage in the events actively and strive for success. These rewards do not just add to the element of thrill and anticipation but also create memorable experiences and moments that the attendees are most likely to associate with the event.
If you are running a virtual event, you may want to consider giving email gift cards to the winner(s) right after the event is over. Make sure to follow through as promised. If the winners have to wait for more than a week or more to get their rewards, it will not be as great an experience as it should be. Make sure to get things done well within a week to not lose out on your chance to capitalize on the webinar content and turn your attendee into a lead.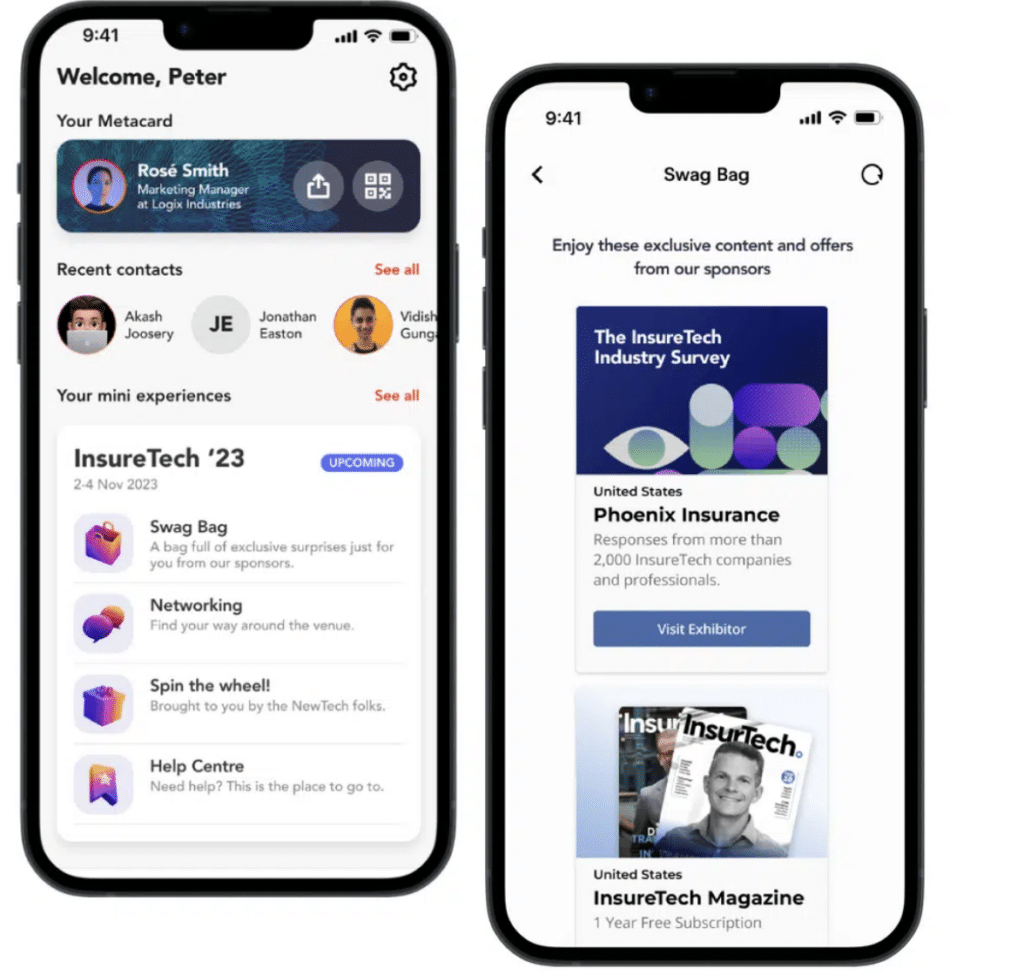 Specialized inclusively designed tracks to meet attendee needs
Catering to the basic needs of a diverse range of attendees, inclusively designed tracks make sure that all the people, regardless of their specific requirements can engage and participate in the event completely.
While having an inclusive design may not sound like the peppy interactive event ideas we mentioned earlier, it can make things easily accessible. A simple step towards inclusive design is wheelchair accessibility. Providing chairs, ramps and elevators, and specifically designated spaces to accommodate attendees with mobility impairments will make a huge impact. This will let them access all the areas of the event and move around freely without having any barriers around.
Another inclusive design that is commonly incorporated at events is closed captioning. It provides real-time subtitles and/ or captions for panel discussions, presentations, and/ or videos at virtual events. For individuals with hearing impairments, this solution can make the event better accessible.
Group Check-in
There are events that are not just a one-day affair – they span multiple days be it in-person, hybrid, or remote conference. Occasionally, you may want to check on the event attendees to see how they are feeling. This is a pleasant way to keep in touch, make attendees feel genuinely valued, and maintain the interest of people. You can have an emoji slider for people to describe how they are feeling on your event app. The slider can range from sad to straight face to happy.
Next, you may share the average answer received and then ask about how their overall mood is using 3 words. While these kinds of activities have gained a lot of popularity on social media, group check-ins are nice interactive event ideas to add at long events. There are many templates made beforehand, ready-to-play mood slide decks available online, or you can get one customized to suit your requirements.
Word of Caution
A super important thing all event organizers must bear in mind is that while choosing interactive event ideas, make sure the entertainment matches the appropriate form of amusement to the audience. Investing time to give attention to detail will prevent the event attendees from feeling excluded, feeling awkward, or out of place. The nature of the interactive event ideas should not be derogatory or uncomfortable to anyone in any way.
For instance, if most of the attendees at your conference abstain from consuming alcohol you should refrain from having mixology as one of the interactive event ideas at the event. The number of people turning up to learn a thing or two about mixology will be less, hence making it a dull act. Having said that, it is essential to align entertainment with the brand and vision of the company.
For example, if the sole aim of the event or conference is to promote information about a certain product, a mural highlighting the event can be done around it.
Final Thoughts on Conferences and Interactive Event Ideas
To sum it up, interactive event ideas are known to influence the success of any event. If the entertainment part is bland, the guests are less likely to be interested in the event content or engage with each other. But if the attendees have a good time, the energy of the event will fuel interaction and knowledge.

Organizing a successful event that is cherished by participants is not tough. Making sure to implement interactive event ideas and letting your guests enjoy is the key to a healthy in-person, hybrid, or virtual conference. By including interactive event ideas in your event, you help attendees see the value of your event. If your attendees have memorable things to recollect long after the event is over, they will want to come to your events over and over again. which makes them want to attend your future events as well and boost further engagement.