Events and gatherings happen in all sizes, at all kinds of social and commercial environments — whether it is a Christmas party, a large scale conference or a business event. And everybody loves enjoying a day, an evening or perhaps a weekend with lots of food, drinks, discussions, connecting with other people, exchanging ideas, workshops and/or other activities.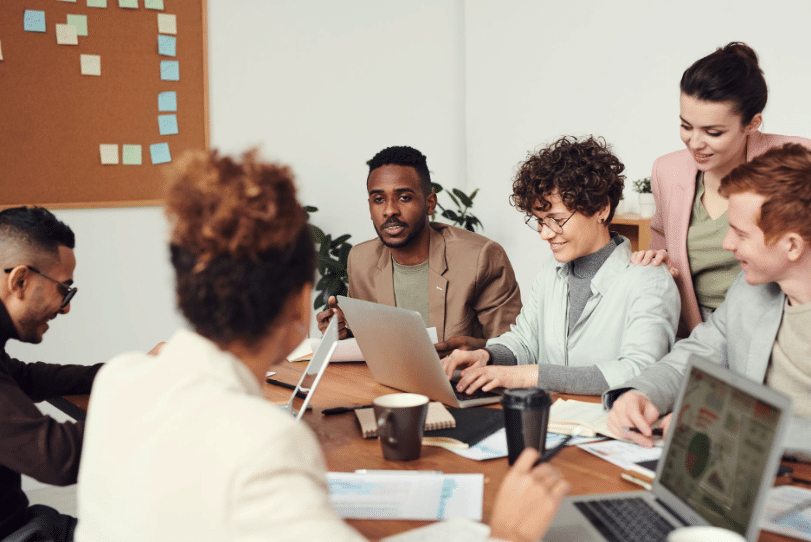 While people love spending their time in such places, the organisers do not really place sustainability as the anchor of organising such events. Not many organisers give much thought to how would people reach the event — by bike or aeroplane, how much paper is going to be wasted in sending out flyers, posters, tickets and one-time use cups, the amount of water that will be consumed from plastic bottles, the carbon footprint of the buffet meals that shall go waste.
The concept of sustainability has been around for a long time but now it has become the need of the hour so that each one of us can do our bit in making an impact on the environment. If you have always wondered how to make events sustainable, why should events be sustainable, how to organise sustainable events, and how can you reduce event waste, this article is for you. In this blog post, we have compiled a go-to sustainable events guide for every event planner.
What is sustainability & sustainable event?
Sustainability can be defined as bringing about changes in the usual activities of your order so that the depletion of natural resources can be minimised. By doing so, the ecological balance stays maintained and we, as humans, can give back to mother nature. 
If you are an event planner, you must have heard the term sustainable event a lot of times. An event can be tagged as a sustainable event if all the arrangements are made in such a way that they do not harm the environment. 
When a sustainable event is organised, quite less amount of energy and natural resources are put to use so that there is the least amount of general waste and greenhouse gas emissions. 
Standards of a sustainable event
Over the years, event planners have been trying to come up with sustainable ways of planning events. While it is one of the primary concerns for most of the event planners to go green and jump onto the sustainable event trend, there are a lot of ideas that can be implemented to do the same. 
However, APEX/ASTM Environmentally Sustainable Event Standards or ASTM Green Meeting Standards (the short form) was conceptualized in order to help other event planners to understand the kind of practices that should be put to use to organise a sustainable meeting and reduce event waste. Essentially, there are nine key components that help in coming up with a sustainable event. 
Accommodation
This component includes everything – right from hotels, motels, hostels or any other setup which can provide sleeping rooms to the attendees. It may also include bed and breakfast, but it is not necessary.
Audio Visual
The elements of sound, lighting, and staging of an event or a meeting make up for the audiovisual standard of sustainability. 
Communications
The most important thing, in any event, is to have seamless communication methods that include everything right from the name batches to giveaways and the printed program schedule. 
Destinations
Whichever city, area or particular premises the meeting, event or exhibition is happening is what defines the destination. Ideally, the destination should be well connected in terms of the mode of commute.
Exhibits
A general service contractor is responsible for installing and dismantling the event props such as stands and pillars, creating and hanging signage, banners and other marketing carousels, handling the material, providing furniture, booth stands etc.
Food and beverage
When it comes to food and beverages, the restaurant, hotel or the independent caterer, each one of these falls into this category. 
Meeting Venue
Where so ever place the event is happening at, it is known as the meeting venue. It could be a recognised facility, a particular office, a large event hall or a hotel or something like that. 
On-site office addresses
These are the norms and ways of execution that an organisation uses to put the event together and ultimately delivering the event. Energy-efficient electronic equipment is put to use while making sure that the trained staff does their best to make use of sustainable practices.
Transportation 
Enabling the staff and all the attendees to travel to the venue and back to the accommodation and vice versa by the means of shuttle bus services is quite an important point here. 
Reasons why events should care about the impact on the environment
Organising sustainable events is one of the main responsibilities of the organisers. Before green events planning is done, one must understand the footprint that humans are leaving on the environment. What impact will our job, the events attended by us, the festivities we go to and the modes by which we communicate with each other have on the entire ecosystem? Now whenever an event is organised, it is expected to cause a lot of waste which directly indicates that we are leaving a large carbon footprint. If reports are to be believed, each attendee produces more than 1.5 kg of waste per day out of which roughly 1.2 kg is going directly to a landfill. If 1000 attendees are present at a 3- day event, it is expected to leave more than 5,500 kgs of waste which is equal to 4 compact cars. 
Areas you can make more environment- friendly
While you can not really make everything absolutely eco-safe, there are a few areas you can work on to make them more environment- friendly.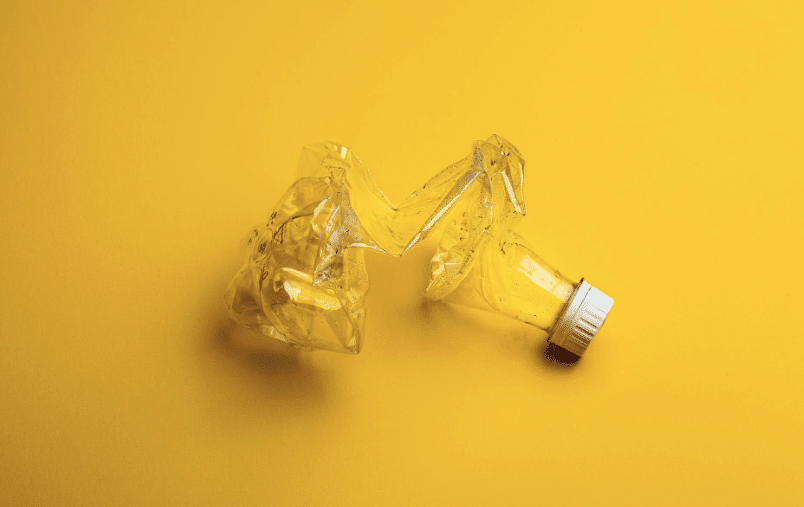 Go Paperless
When was the last time you picked up a flyer and actually read it? Can not seem to remember? Promote your event on digital platforms and do your bit in saving the trees from getting cut.
Using biodegradable tableware
Most of the events make use of plastic cups, plates, and spoons. It is high time that as event planners, you should start using reusable, compostable and biodegradable food and beverageware. 
How to plan and deliver environmentally sustainable events
In sustainable event management, a proper plan is made, which is then put to use to organise an event that revolves around environmental, economic and social issues. The tackiest part of hosting an event is making it a sustainable one. Read on to understand how to plan and deliver environmentally sustainable events.
Figuring out your goals and timeline for the event
Being an event planner, you know for sure that planning and event is quite a task. We are pretty sure that you are very excited about your next event but have you thought about why are you hosting it? What is the purpose behind hosting it? Does this event aim at – 
Growing its customer base

Adding to the sales revenue

Increasing  brand awareness among the customers

Recruit new people 
Next, you will want to be clear about your target attendees. Who should ideally be attending this event? Also, remember to set a timeline for the event so that you do not have to regret the following points later on – 
An increase in the rental prices

Less turn around than what was expected

Your event not standing out
Establishing your budget
Here comes the part that makes every event planner anxious, yet they look forward to – the budget. While events can always go out of the pre-decided budget, it is always better to chalk out all the plans in advance. Allocating all your resources is extremely important because that is how you going to pay for all the things that you are going to use to put the event together. Here is a quick list for you to refer to when you are beginning to plan things – 
Making arrangements for the event which include the length, size, venue, shipping, and staff.

The obvious necessities such as catering, decorations, A/V equipment.

Software requirements – right from tools required for digital signage to other important event management software.

Basic amenities for instance swag bags, dog adoptions, wellness offerings, etc.

Room for any other additional expenditures 
Finding the most convenient venue
Whenever you are throwing a large event, you will have to pin down on the city that you want to host it in. But if the event is a small one, you would not be as worried. However, you will want to strategise the location of the event in such a manner that it is easily accessible to most of the people you want to target.
After you have decided on the location, you must pick a particular venue. First of all, start making a list of all the popular locations that you will want to explore. Here you can make use of referrals from other businesses, and perhaps, even word of mouth. A single tour of such places will not be enough for you to judge whether it is appropriate for your upcoming event or not. You will have to keep vetting venues on your list. so every time you are going to tour such a place, follow the below checklist handy – 
How close is this place to the airport?

How many rooms, both large and small will you require?

Are there various hotels around this particular place?

Does this place already have a deal with a catering company?

What is their security policy?

What all amenities does this place offer?

What A/V equipment is included in the rental?
Selecting your technology
In today's world, there is no dearth of software. With lots of it taking over the market, it would be suitable for you to make use of some of it to make your events much less of a hassle for yourself.  
How various event management software can help you is by making the process of registration, promotion, organisation and most importantly, the planning part absolutely easy for you. For your next event, remember to make the most out of the following tools – 
Event booking software for tickets, promotion, and payments

Digital signage software for signs at the actual event

Web conferencing software for live streaming the conference

Email marketing and Social media management software for marketing and promotion

Mobile event apps for the attendee experience

Conference software for the event itself
The only word of caution here is that each of this software must integrate with one another. Otherwise, you may end up wasting your money.
Finding your partners and vendors
After you have decided on the venue, you will want to check whether or not you can bring in outside vendors, other arrangements specialist et cetera. Nowadays, a lot of venues have their own in-house teams that may offer you deals that can be advantageous for you. Even if you can bring third parties or outside vendors in the venue, workaround and try to strike the best deal available. Some of the areas matching this criterion are – 
Transportation (to and from the venue for those staying in hotels)

Wellness offerings (for instance fitness classes, dog adoption, crafts classes, etc.)

Temping agency (to make sure your event is fully staffed)

Security (to make sure your event is fully safe)

Entertainment (because events should not just be about business)
Figuring out your main attraction
The golden rule to plan any event is to think from an attendee's point of view. Why should people attend your event? Is there anything so out of the box about it that will make them want to rush to attend it? What could possibly excite and motivate them? It could be anything – the theme of the event, maybe the layout of the entire place, or perhaps even the decoration. Maybe the event that you are organizing is an award function for a big company, and you have been able to strike a fantastic food deal with one of the top caterers around. 
In case you are organising a corporate event, you should make sure to figure out what kind of topics are you dealing with. What do the people want and need to know? In such types of events, you must make sure to find out the speakers who can talk about those topics. 
Whatever the main attraction your event has, remember to focus on it to give it a wider appeal. Alternatively, you could look for someone with a large number of following so that more number of people get attracted to it. 
Strategising your marketing campaign
Build out your marketing campaign
Ready to roll out with your plan? We say, check again! No event can be a great success if you do not have a thoroughly thought marketing campaign. Think of your event theme, align your goals — what do you want to achieve out of this event, the kind of audience you are eyeing and build your marketing campaign on it. 
Put in all your efforts to promote your event -— right from email marketing to social media marketing and content marketing as well — everything that your marketing team can possibly do. You can even reach out to the people who have RSVPed to your invite already and see if they can, in any way, help you reach out to a larger audience. 
Word of advice: all your marketing stuff should talk about the core theme of your event — graphic designing and ad copy as well. See if you can provide your attendees who bring in more number of people a referral code or something like that as a gesture of appreciation. 
Developing a plan to build on your new relationships with attendees
One of the best practices that you can establish as an event planner is establishing a one on one relationship with the attendees who are yet to attend your event. You must think of it beyond the planning process, and for this, you require a proper plan. You could offer people with goodies such as pens, magnets, totes, binders, diaries, stickers, etc with your company logo and other relevant information printed on them so that people can remember your company long after they have attended the event. On the other hand, you can also send out surveys to various attendees so that you can estimate your success and get specific insight into how well your event was received by the people. It can include questions such as – what was their best or worst experience here, what lead them to attend the event, how would they rate your event on a scale of 1-10 etc.
It is essential to plan an event, which is economical in terms of both resources and the environment. First of all, it is absolutely important to understand why is it necessary to organise sustainable events. Whenever an event is organised, a lot of resources are put to use which obviously means that there will be wastage. To avoid excessive wastage of resources and deliver an environmentally sustainable event, it is essential to use the 6Ws to plan each one of them 
Who – clearly define the users of each and every service
What – know what they need
Where – define the location on site of service provision
When – know your times of peak and low demand
Why – is it a vital service or just nice to have
hoW much – estimate volume of use
There are 3 different phases of planning an event which further comprises of different phases. Listed below are the different stages of shaping a successful event.
Before an event
Without a doubt, you have planned your entire event in an eco – friendly manner and are pretty sure that you have it all sorted. But hey, checking it all once again never hurt anyone, right?
Initiation
Determine purpose

Prioritise goals

Set objectives

Undertake SWOT analysis

Prepare client proposal

Present client proposal
Planning
Develop proposal and requirements

Identify event elements like:

Technical production

Venue

Food/beverage

Ancillary service

Entertainment

Risk management

Set dressing/decor
Implementation
Re-evaluate the following resources:

Suppliers

Funding

People

Time, cost, quality

Co-ordinate event elements
During
Things always, always go wrong when they are happening. Our advice? Be consistent with your approach and keep at it.
Delivery
Deliver event according to the plan

Manage expectations

Ensure cost, time, quality and other goals are met
GEVME's Smart Bin
When the attendees start leaving, it is about time that you should impress them. And nobody does that better than Gevme! We have conceptualised this really cool Smart Bin which has been made out of eco-friendly material and can help recycle the batches of the attendees while creating engagement.
After an event
The event is over, and all went well. What next? Checking out the revenue and other things, obviously!
Closure
Determine ROI outcomes

Evaluate event and management
Event waste management plan
There are a lot of strategies that can be put to use so that the waste is managed to the best of ability. The most crucial thing to do here is to develop a waste management plan and meet your waste reduction goals. Everyone — right from the staff to the attendees should be directed towards the common goal which would ensure an effective and consistent approach. 
Venue
The key to creating highly sustainable events is by selecting a venue that is very well approachable for attendees coming from everywhere. The idea is to make minimum use of transport and spend less resources on it. Here, you can think of arranging a shuttle or something similar.
Onsite setup
Do away with assigning your staff to help attendees register and check into your event. Choose from an extensive range of GEVME's eco-friendly kiosks that are equipped with a unique RFID encoding capability. Such a cool green event idea, right?
Catering
Want to leave a smaller carbon footprint? Always order the seasonal and local food which includes turkey, chicken, pork, and vegetables instead of fancy, exotic dishes. And in case you are outsourcing the catering bit, make it a point to work with the caterers who will keep food miles bare minimum.
Overlay & dressing
If you are making use of tens of props to make the interiors of a place look nice or perhaps decorate a particular spot, you are doing it all wrong! Such activities do not just result in wastage of resources but in addition to that, they are doing more harm to the environment than good. As a responsible event planner, do your bit in reducing event waste.
Energy
Your event does not necessarily need that generator or consume lots of energy. You can install solar or biodiesel-powered energy generating sources to reduce the overall energy impact.
Transportation
The most convenient location for any event is the most centrally located place. Such venues can help in cutting down on carbon footprint while making it accessible through public transport. The lesser the number of cars used, the lesser the gas emissions. 
Communication
Give your staff a break from making them stand and check each attendee's badge separately. We bring to you one of our best experiential tech solutions — the Showcase App, which is ideal for trade shows and conference organisers. This app lets you go paperless and provide all the information to the attendees on their fingertips on their mobile devices. All they need to do is scan a unique QR code and voila, you save billions of trees from getting cut.
Best practices for sustainable event planning
With every passing day, event planners and researchers have been coming up with innovative ways and ideas to make events more sustainable. While there are hundreds of ways to plan your event in a sustainable manner, given below are a few pointers, most of the planners miss out on! 
Set up group transportation
If by chance the venue that you have selected is not centrally located, you can set up carpools, arrange for shuttle bus services so that many people can be transported at the same time. 
Look out for sustainability certifications
Make a list of all the hotels in approximately 2 miles of your conference venue which have a 3rd party sustainability certification (which could include LEED, APEX/ASTM, Green Key, or Green Leaders).
Energy consumption
To conserve energy, check if you can:
keep the lighting minimum while moving in and out?

keep AC or heat off while moving in and out of the place or at least whenever possible?

ask the controllers to turn off the lights and if any other AV equipment can be put to power-saving mode. 
Tips to make your events greener and save budget
Read on to know how you can save big on your next event while making it greener!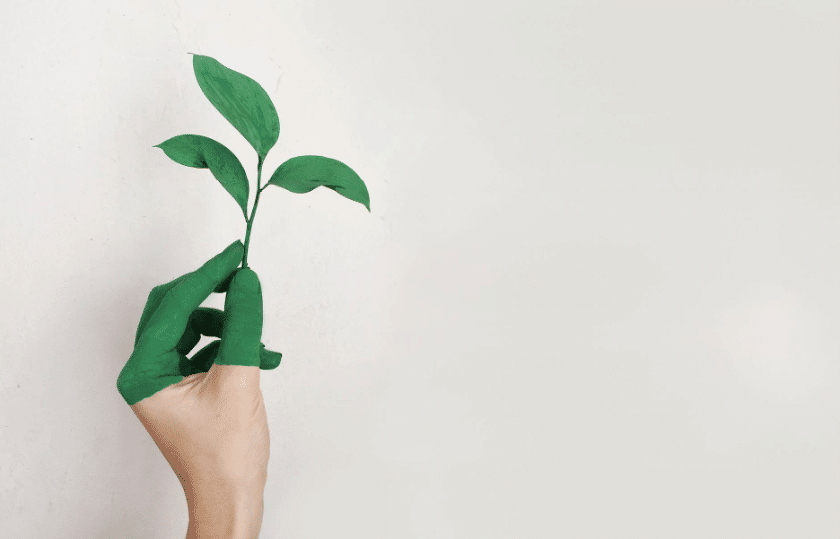 Donate unused materials
Got a vinyl sign and/or a poster board for your event that is not of use to you? Give it away, it can be repurposed. There are lots of "hard- to- recycle materials" facilities present locally.
Help the attendees take a step towards recycling
Do not have all the trash cans along with recycling bins placed at one place — spread them out. This will make the attendees want to deposit recyclables easily. 
Choose reusables 
Steer clear of disposable stuff. Choose reusable cloth napkins instead of paper napkins, and you could also make sure to collect all the plastic name badge holders once your event concludes.
Pitchers and glasses for the win
Sure the individually wrapped plastic bottles placed on every table give a very clean look, but they wreak havoc on mother nature. Get water pitchers and place reusable glasses right next to them.
Mistakes to avoid while planning a sustainable event
Not planning ahead for the changes that come at the last moment
So you have discussed your event plan with the respective stakeholders millions of times, you have a foolproof plan of your event and are absolutely sure that nothing can go wrong. Yet, what if something does?  We are not scaring you, but the fact is that when asked, most of the planners said that final minute changes were the biggest challenge. Keep space for some changes, we say!
Selecting the wrong type of venue
Perhaps your conference requires a very flexible structure, make sure you narrow down on the venue accordingly. Such meetings can, at times, require a high level of interaction which might need a quiet space for people to talk. In such a scenario, if your venue does not have separate rooms, your event will not be quite successful. Remember to check it again with the concerned people.
Not asking the right questions
Assuming in the world of event management is a crime. The key to properly doing things is to ask questions — hundreds and thousands of them — until you know exactly what is expected out of you. Visiting a venue? Ask the height, maximum seating or standing capacity, the number of electrical outlets — do not guesstimate. 
Not informing your team
All set to arrange things for your big event? Wait, did you explain every single thing to your team and the team that you are going to meet on-site? This is one of the biggest problems every event planner faces because you may get certain requests that may not be a part of the contract you have signed. Most of the time, the person who is booking the meeting venue is not present at the meeting so remember to be very clear on your part.
Creating an event sustainability policy
You can win more than half the battle of organising a sustainable gathering if you talk it out with all the stakeholders, explain the need to go green to the attendees. You can perhaps make a humble request to them to dispose of the waste properly, to use the resources judiciously. What is better is that you should have a well laid out sustainability policy for people to follow. It can include:
Promoting reduction, reuse, and recycling of waste materials and help in the conservation of resources

Reducing the consumption of resources as much as possible so that the efficiency can be improved.

Reviewing one's own activities and trying to set personal goals to reduce any environmental impacts caused due to resource usage. 

Try and stick to the code of careful use of resources set up not just during the event but also in general so that each attendee can do their bit for the ecosystem.

Raise awareness among other people about the impact our activities have on the environment — directly and indirectly. 
While the above-mentioned points are some of the best green events ideas, you may still need help in making your event green and sustainable. If you do, the planners in Gevme's team are very well experienced when it comes to bringing together large scale sustainable events. And that is not all — we have many environmentally- safe gadgets to make your exhibition or meeting interesting and greener.  
Hard to believe us? Get in touch with our team of experts right away! 
Final word
Trying to make the planet cleaner and greener is not as hard as it seems. As event planners, all we need to do is think of innovative ways to hold large scale meetings and conferences in an eco-friendly manner to make your events more sustainable which can further leave minimum impact on the environment. And while there will be a certain amount of waste that will be left behind, it is essential to manage and discard it properly. On a final note, going green is the key to creating highly sustainable events.