It has been a pretty intense and fruitful period, and we've managed to make a lot of useful improvements. Let's check them out so you can start using them!
How to change and customise your template
We've completely transformed the process of customising your templates. We've learned from our surveys that more page template choices and highly customisable templates are the top wish list item from our users. Therefore, we've started a process to make improvements to this feature and have achieved significant progress.
In the past, users were not given the power to decide on the look and feel of their landing page, but now you can change your pages in so many different ways. With the new change, our customers will need fresh data to serve as a guide for internal users to understand the new page template feature. Here's our quick manual on how to change a template.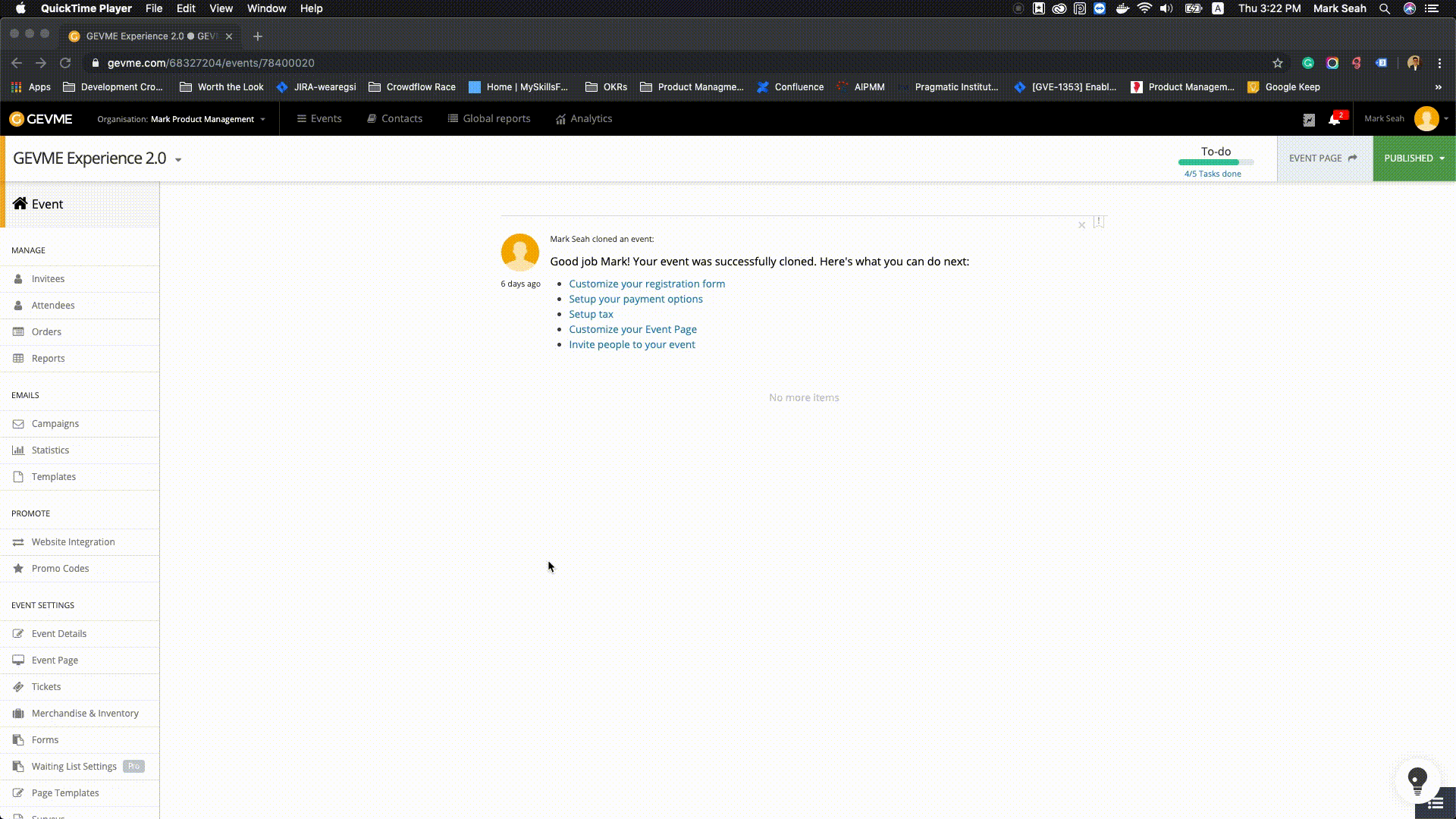 Summary
 Here's a short algorithm of actions you can make to change your template:
On the side menu, click on "Page Template" to access the template selection page.

On the selection page, choose a template by hovering over the thumbnail. An overlay will appear with a preview button. Click on "Preview".

You will see your selected template loaded on the live preview panel. Click on "Set as Live Template".

You should see the new template taking effect on your landing page. At the same time, on the left-side panel, you will see the template selected by you flagged as being in use.
New page template selection UI
We're not done yet! We've also revamped the UI of the page template selection. In this new release, users will get to see a live preview of the selected template and can even view the preview in different screen sizes.
The modern template has been renamed 
The old Modern template is no longer modern, so now we call it Stellar.
In Gevme 3.3, we released two more templates—Simple and Elegant—to add to the original selection of templates. 

Since then, we've decided to rename them as Skye and Gravity.
Two more new templates have also been added to the arsenal. Event organisers can now treat themselves to two more new templates—Horizon and Galaxy!
Reach out to us to customise your landing page?
Can't find a suitable template for your landing page? No worries, as we now offer customisation to the landing page as our professional service. Simply reach out to us from GEVME and our friendly account managers will reach out to you to assist you. 
Bringing the joy of new features right to users
We've reached our milestone of providing information about new features to our users.

From now on, you will no longer be in the dark when there is a release with new features. You will be greeted with confetti when you log in and will be given a tour of any new features. 
We're already preparing some new future product updates to make the lives of our customers even easier.  How to align your banner for different templates is coming soon! 
Watch our updates regularly to stay tuned in. 
And, as always, feel free to let us know your thoughts. We sincerely appreciate your feedback and input!