The event industry has traditionally been slow to adopt new technology. COVID-19 changed it all. The pandemic forced event agencies to move events online and they had no option but to take the leap. But as the barrier to entry for virtual events is low, it led to an overcrowded online space filled with cookie-cutter virtual events.
The winners of this digital pivot will be the event agencies that are able to differentiate themselves by creating unique virtual experiences. But before we discuss how event agencies can SCALE up and differentiate themselves, let's get some insight into why there is a need for this transformation.
Current Scenario of Event Agencies
Due to the pandemic, some large event agencies (with over a billion USD in revenue) have closed down, while some smaller tech-focused agencies have grown significantly. Event tech companies have grown in prominence, becoming unicorns (with over a billion USD valuation).
The role of event agencies is being questioned as brands are being very cautious with their money. Some brands are eliminating the "middleman" and going directly to event technology vendors, procuring software and services at a perceivably cheaper cost. This is now becoming the norm.
Event agencies that have been able to sustain themselves through the pandemic were the ones that immediately acted on the needs of their clients. They recognized the behavioural shift towards virtual events and acted on it.
Need for Event Agency Transformation
Event agencies need to come to terms with the fact that the good old way of running in-person events is not coming back. A mix of virtual and in-person events, i.e. hybrid events, are the future. 
Most in-person events will also need to have a virtual component. Brands and event owners are already seeing the value of virtual events – wider reach, global audience, on-demand availability, convenience for attendees, international community building.
But organising hybrid events is not easy.

While technology is getting better and venues better equipped, there is a learning curve.
Once organisers learn how to leverage new technologies, costs will come down. In the near future, attendees will get to enjoy the best of both worlds – physical and virtual.

Research has also shown that business travel is not coming back anytime soon. Oxford Economics expects business travel to recover to pre-pandemic levels by 2023, while Bill Gates predicts that 50% of business travel will simply be gone after the pandemic. This will also impact in-person events. 
To gear up for the impending new normal, event agencies need to transform or they might lose all their business.
How Can an Event Agency Transform?
Business transformation is not an easy task. It requires commitment and effort as well as the involvement of the entire company. Gevme has created a comprehensive framework called SCALE to help event agencies digitally transform.

The SCALE digital transformation framework can help any event agency to create a sustainable virtual events business by:
Understanding the need for digital transformation
Helping decision makers understand the digital transformation landscape
Taking a strategic path towards business sustainability
Aiding decision making by using a logic matrix and techniques
Recommending a blueprint that event agencies can follow
We have also compiled our learnings in our ebook, The Modern Event Agency Guide: The SCALE Framework for Digital Transformation. This ebook will give readers an in-depth insight into Gevme's SCALE framework and its formation as well as help event agencies create a future-proof business.

GEVME's SCALE framework takes you through the process of upskilling, asset building, lean operations right through to uncovering new revenue streams. These are the four concepts that set your agency for digital transformation success.

The SCALE Framework:
Acquire New Skills & Capabilities
Build Digital Assets
Be Lean
Earn From New Business Models
We go into the details of each concept in our upcoming ebook. But let's explore a few concepts in this blog.
Conclusion
Building, owning and protecting digital assets is the first step. The next key step is to monetise these assets. This has been a pain point for the event industry as a whole during the pandemic, which is why Gevme wants agencies to focus on a holistic and profitable framework.

The SCALE framework is aimed at being a strategy to help event agencies make a transition that helps them thrive in the future. This transformation is not only a rapid move but also a well informed one. Gevme knows that as time goes by, this change that is occurring within event agencies all around the world, will give rise to exciting new insights and futuristic opportunities thereby taking the events industry to a new frontier.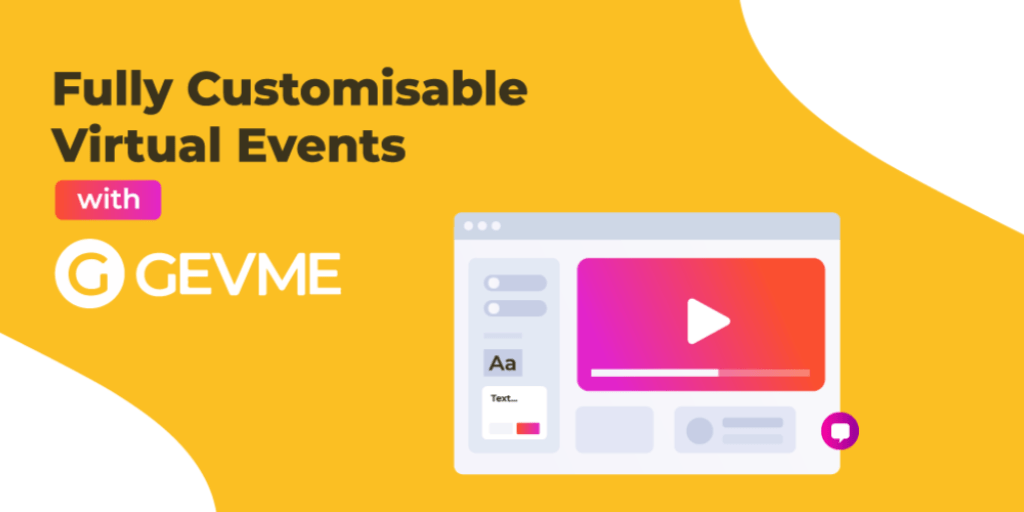 Do you want to get access to the technology and expertise you need to create unique events that showcase your creativity? Become a Gevme Agency Partner.
Take advantage of the FREE ebook resource created by Gevme here