Today's world is one of innovation and change. To event organizers, it is paramount to build sustainable events and consider how future-proof one's initiatives are – without compromising on one's eco-responsibility.
However, ongoing effort and commitment from event organizers are paramount for creating sustainable events. When the pandemic struck in 2020, all eyes were on virtual event services following the shift of large-scale events, presentations and meetings to online platforms. In the long run, trends will change undeniably, shifting consumer demand accordingly, especially in such a consumer-driven industry as event planning. The key to staying ahead in the game of sustainable events is a constant effort to keep up with trends and receptivity to new approaches.
What is Futureproofing?
Futureproofing is the process of anticipating and accommodating future trends to maintain the relevance and efficiency of the status quo in the long run.
In the world of sustainable event management, futureproofing includes addressing current environmental concerns while considering the potential impact of future changes, and ensuring that current measures can match up to desirable standards.
Why is Futureproofing important today?
Futureproofing helps businesses and industries prepare for potential challenges and changes in the future. With rapidly evolving technologies, shifting consumer demands, and global environmental concerns, it is important for organizations to anticipate and adapt to changes.
By futureproofing, businesses can ensure that they are able to withstand potential disruptions and remain competitive. This involves developing sustainable event practices and embracing new digital technologies to create innovative and engaging events that meet the changing needs and expectations of attendees.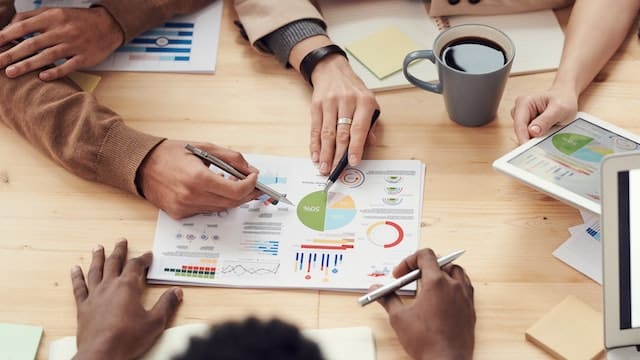 Futureproofing also helps businesses stay ahead of regulatory and environmental changes. By switching to sustainable events and reducing their environmental impact, businesses and event organisers can comply with regulations, appeal to environmentally conscious consumers, and reduce costs associated with waste and inefficiency. 
Common Eco Measures
Today, sustainable events like virtual and hybrid are undoubtedly an energy-efficient alternative to physical events. Event organizers replace face-to-face networking with eco-friendly platforms such as applications and metacards, and interactive experiences with the use of Extended Reality (XR)  as an immersive event technology. The omnichannel strategy is designed to provide a convenient and engaging effect on attendees, proving itself an efficient event strategy.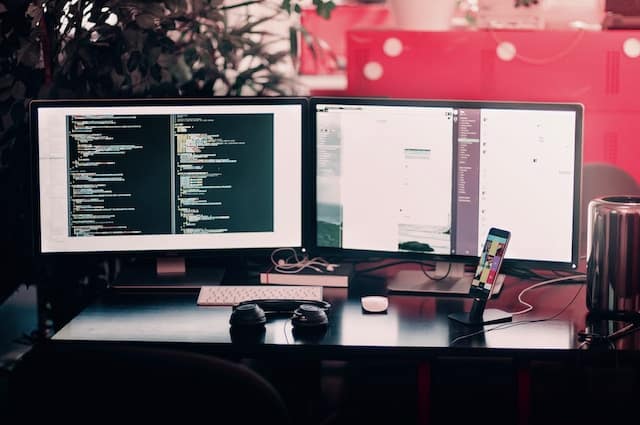 The growing trend of using virtual and hybrid event formats in order to reduce the carbon footprint generated by travel is increasingly common.
With that, let's dive into some ways you can future-proof your sustainable event strategies – and keep your sustainable events, 'sustainable'.
Evaluate and Improve
First of all, event planners can keep constant tabs on their current event strategies. By tracking the management standards of their sustainable events, organizers can identify areas for improvement with more clarity.
How can this data be tracked? Check out Gevme's Resources , which cover a comprehensive guideline for event organizers, novice or expert, in enhancing the sustainability score of their event management.
Constant evaluation and improvement to the status quo ensure that sustainability remains a priority, such that organizers avoid stagnancy. By adapting new trends, event organizers promote sustainable event management initiatives in the long run.
Setting Sustainability Goals
Goal setting has always been the backbone of any innovative organization. By setting goals for their sustainable events, organizers make meaningful progress towards creating a more socially responsible and sustainable event.
Organizers can begin by evaluating their current status quo. How sustainable are the sources of technology used? Are there any existing improved projects that can be initiated? By monitoring and measuring an event's sustainability practices in the long run, companies gradually incorporate eco-friendly measures in their management and adapt to them. These include authorized energy-efficient servers, renewable energy sources and environmentally-friendly software that powers digital events.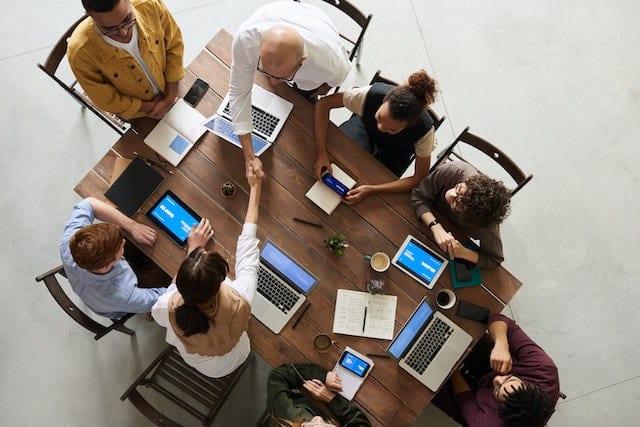 Other goals can include a projected reduction of carbon emissions, physical waste, or the deliberate conservation of resources. In fact, a detailed plan can be drawn up by planners themselves, at their own convenience. Concrete goals can help guide overall decision-making and ensure that sustainability is prioritized throughout an event planning process.
For the smaller organization, exact breakdowns of carbon emissions, waste generation et cetera may be challenging to track. A considerably inclusive solution could be a development of a sustainability policy. For example, Gevme's Manifesto provides a concise pledge to sustainable approaches for all stakeholders to uphold. The transparency and proactiveness of the pledges establishes Gevme as a reliable and eco-responsible event organizer.
Developing Initiatives
With sustainable events on the rise, it's more important than ever to develop eco-friendly and sustainable solutions for event organizations.
By adopting a forward-thinking mindset and embracing innovative initiatives, event organizers adapt to sustainable event practices that can be carried forward in the long run and reduce their carbon footprint as time passes. Some examples of initiatives include adopting new technologies to enhance sustainable practices, such as reducing waste and carbon emissions. These initiatives not only futureproof your events but also position you as a thought leader in the industry, demonstrating your commitment to creating impactful and sustainable experiences for attendees.