To get a "sold out" event, you have to walk a long, straight path through promotions and content creation. But guess what? An effective email strategy can give you the shortest route! While email marketing remains the major channel for driving event registrations, you don't have the other choice, but to make your EDM strategy perfect.
According to the Gevme AREA Framework, there are four stages in event lifecycle, which you should cater for to set up seamless event promotion: Attract, Register, Engage, and Attend. By adjusting your email strategy to each of them, you take full control of a registrant's journey throughout the event lifecycle. Have a look at the Infographic on AREA-driven Email Strategy and capture valuable tips for driving more event traffic.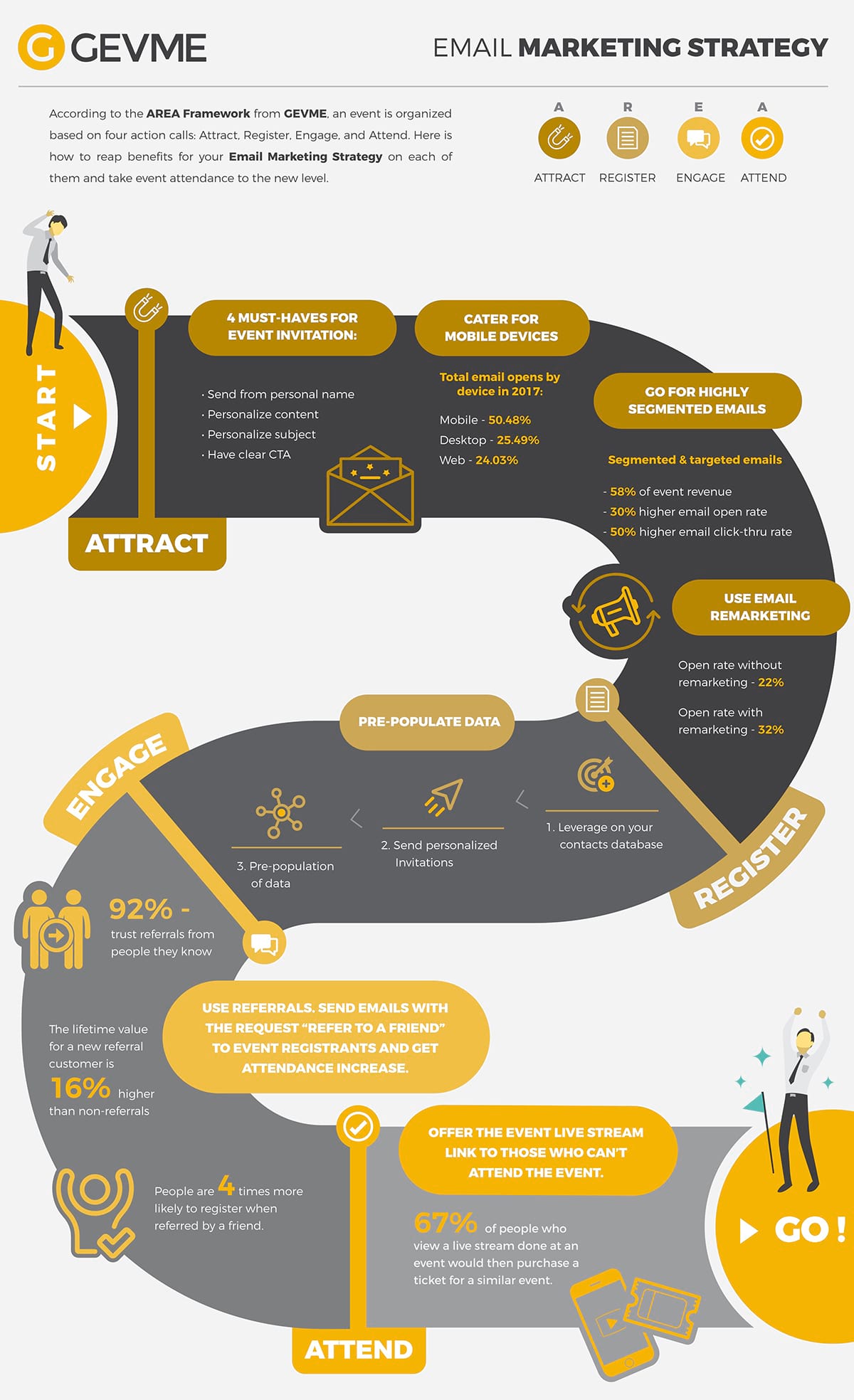 With the help of the GEVME Email Marketing app, you can craft beautiful emails and set them on targeted messaging with top automation.