Visual building capabilities across the platform
Create functional websites, realistic virtual experiences and meaningful event badges with intuitive Visual Builders available across the platform.
A no-code visual interface for the modern event professional
Leverage Gevme's no-code builder to design a one-of-a-kind event experience perfectly customized to your unique event requirements.
Design your attendee badge with condition and logic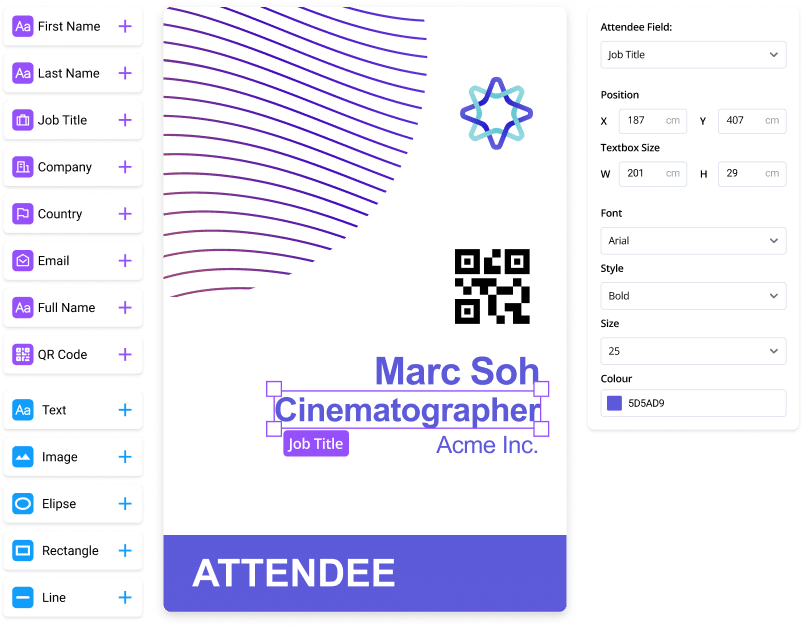 Design digital badge labels for online & virtual interaction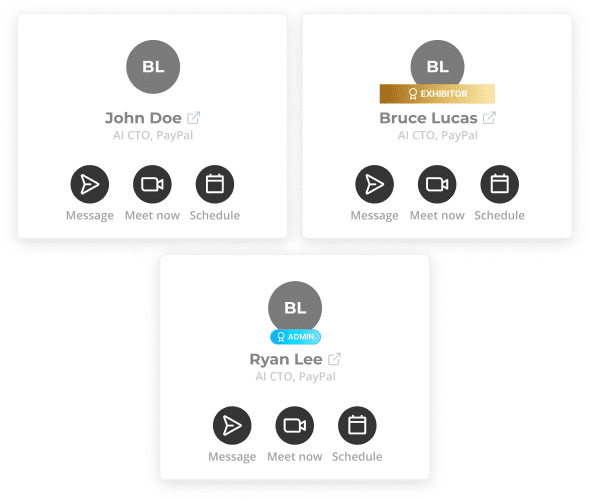 Whether you are a Professional Conference Owner or, deliver unified event experience across all attendee touchpoints.