Presenting "Be the Change - Make Work-Life Harmony Work" on Wednesday, 27 October 2021 at 7.30pm over ZOOM. 
Event Synopsis: 
Implementation of Flexible Work Arrangements is one of the key strategies that an organisation can tap on as a solution to enable employees to achieve work-life harmony. The managers/employees may be considering FWA due to various work-life challenges such as childcare for new-borns or young children, supervision of children during critical school years, pursuit of professional development or care-giving for elderly family members. An employee who is able to manage family and personal needs is likely to do well at work and produce better results for the organisation. The speaker Ean will share about the various types of FWA and give tips on tapping on these solutions to attract, retain and engage employees as a win-win strategy for the organisation.
This session will be moderated by Rebecca Chan. Ean Yeo will be the speaker with Daniel Chia & Ricky Lin as panelist.
About the Speaker: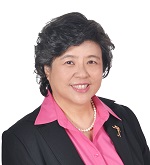 Ms Yeo Miu Ean is the Chief Success Officer of Charistal Pte Ltd, a company which provides services in consultancy, training and coaching, specialising in work-life matters such as Flexible Work Arrangements (FWA) and personal work-life success. Ms Yeo is also the President of WEWAM (Women Empowered for Work And Mothering)- a non-profit organisation she founded in 2011 to empower mothers for work-life success. In 2012, she received Singapore's Work-Life Excellence Leadership Award from the Tripartite Committee on Work-Life Strategy for her work in various roles and organisations. She developed a training program "FlexIgnition" that empowers many organisations and individuals to reap the benefits of FWA and was on the panel of work-life consultants that guide local and MNC companies in implementation of flexible work arrangements. As a member of the speakers' panel under Ministry of Family and Social Development, she gives talks about Personal Work-Life Effectiveness including her signature workshop "Empowerment for Work-Life Success". Ms Yeo has a Business degree from the National University of Singapore, a Diploma in Family Life Education (ministry scholarship) and a Master of Applied Gerontology. She is a trained coach (Coach U) and certified consultant for Birkman profiling tool (US). She has been featured in various media platforms as well as seminars for her expertise. 
 
About the Panelists: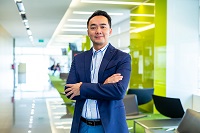 Daniel Chia is an experienced and passionate HR practitioner who is heading Samsung Electronics Singapore Pte Ltd. Prior to that, he was previously Head of HR and Corporate Affairs for Carlsberg Singapore, and HR Manager and Business Partner for Nestle Singapore. He strongly believes in giving back to the society and his alma mater, NUS, and currently serves as Chairperson for NUS Food Science Alumni Group and Deputy Chair for NUSS Human Capital Management Community of Practice.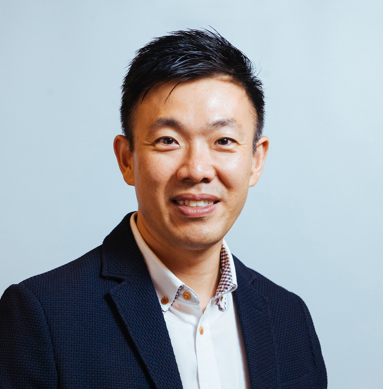 Mr Ricky Lin grew up in a family of street food vendors and his experience in the food business began at a young age. As a national athlete in his late teens, nutrition and diet planning was a critical part of his routine. This affinity with food and nutrition continued in his career under the Singapore Armed Forces. During his tenure, he led many operations related to food security and food and nutrition towards the enhancement of soldier performance. Committed to introducing a sustainable and nutritious protein for people to enjoy, he pioneered the research and development of plant-based meat by combining food science and technology. Subsequently, he established Life3 Biotech to transform the global food production system that cater to the growing "Ecotarian" lifestyle; advocating sustainability and the health benefits of adopting a plant-based diet.

About the Moderator: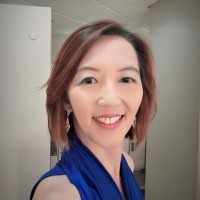 Ms Rebecca Chan is an accomplished Human Resources (HR) professional with a strong track record of helping companies and employees succeed through sound people practices and superior employee engagement strategies. She has a keen eye for business and organisational needs from a people perspective and has led HR teams to provide efficient operational HR support and partnered with businesses to strengthen their workforce and grow their talents. Her passion lies in talent development and succession planning, and her expertise lies in talent profiling and identification, corporate training, coaching, and mentoring. She believes in creating win-win situations for both employees and companies. Ms Chan graduated with a Masters of Science in Finance and subsequently found her calling in Human Resources.  She is a certified Strategic HR Business Partner and EQ Assessor. With a keen interest in behavioural sciences, she is certified in several personality profiling tools, including OPQ, MBTI and DISC. She is currently pursuing the ICF Coaching certification through 6 Seconds as an  EQ Coach. 

Terms and Conditions:
1. Registration closes on Wednesday, 20 October 2021
2. Please note that this Seminar is only confirmed upon receiving a separate confirmation email from the Secretariat

For enquiries, please contact Danielng@nuss.org.sg.