Number 1 movie tickets giveaway!
Take a moment to fill in your particulars and stand a chance to be one of 10 lucky winners to win a pair of tickets to catch the movie Number 1 at any Cathay Cineplexes. 

Contest ends 5th November 2020, 23:59.
Winners will be notified via email on the 6th November 2020​

**Limit to one entry per email address**
---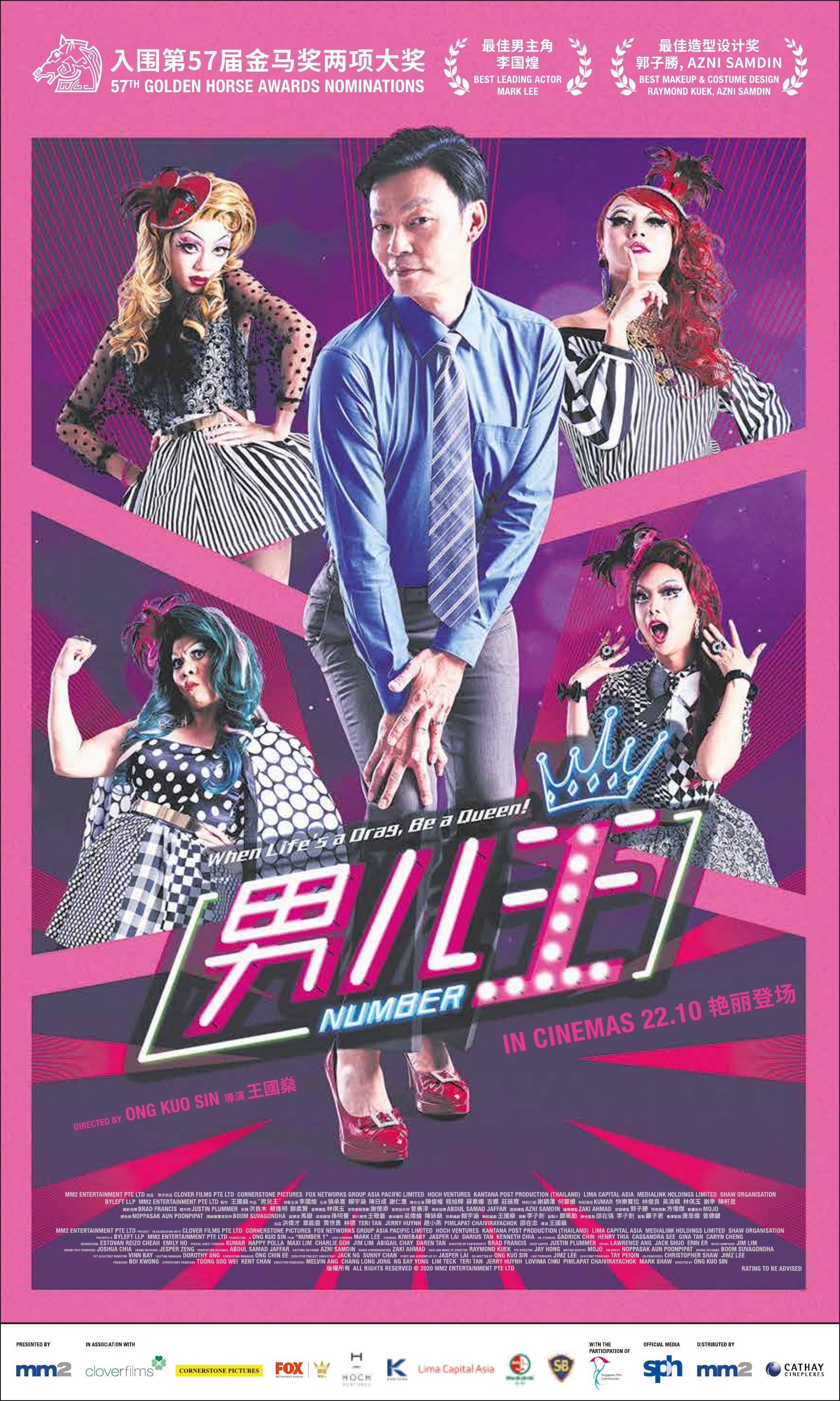 《Number 1》
◥ View Trailer ◣

CAST
Mark Lee, Henry Thia, Jaspers Lai

DIRECTOR
Ong Kuo Sin

SYNOPSIS
Number 1 is a heart-warming musical comedy that follows the story of a middle aged white collared manager who has just been retrenched. After many failed interviews, he unwillingly takes a position at a popular drag club. Soon, he is roped into dressing up and joining the drag queens on the stage. To everyone's surprise and his family's dismay, he's a natural and his performance wows the audiences!

GENRE: Drama, Comedy
LANGUAGE: Mandarin
RATING: NC16 - Mature Theme
RUNTIME: 98 mins
OPENING: 22 Oct 2020

Singapore Press Holdings is the Official Media Partner of Movie 'Number 1'.