Presenting   Investment Outlook: Metaverse Or Real? on Thursday,14 April 2022 at 7pm over at Kent Ridge Guild House
Event Synopsis: 
With supply chain imbalances, broad base inflation spikes and a runaway economy, the global lanscape does not look the same as before. In the new world where no one is an expert, are the economic fundamentals still the same?
Towards the second half of 2022 and beyond, what's the plan?
Join Mr Francis Tan and Mr.Thilan Wickramasinghe as they brainstorm on potential investment solutions.
About the Presenters: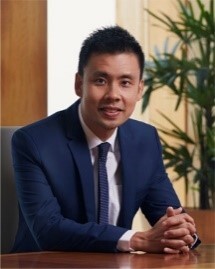 Mr Francis Tan
Investment Strategist, First Vice President
Investment Products and Solutions
United Overseas Bank (UOB) Private Bank
 
Mr Francis Tan is an Investment Strategist with UOB Private Bank, where he is responsible for contributing to the asset allocation decisions for clients' portfolios across both the advisory and discretionary mandates. Prior to the current role, he was an economist with UOB's Global Economics and Markets Research team, responsible for ASEAN economics.
Francis holds a Bachelor of Social Science (Honours) in Economics and a Master of Social Science in Applied Economics from the National University of Singapore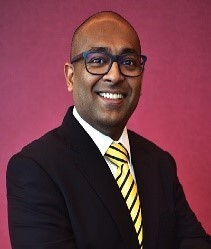 Mr Thilan Wickramasinghe
Head of Research & Head of Regional Financial
Maybank Securities Singapore
Mr Thilan Wickramasinghe is the Head of Research & Head of Regional Financials at Maybank Securities Singapore and the Co-Founder of Create Lab – a regional EduTech startup. He is part of the Maybank Securities Singapore EXCO and contributes to driving the Group's sustainability strategy, new product development, and innovation integration
.
Moderator:

 
Mr Alfred Chia is the CEO of SingCapital which is a Financial Advisory firm licensed by Monetary Authority of Singapore (MAS).  
He has more than 28 years of experience in the Financial Advisory Industry serving both Individuals and Corporations.
As an ardent believer in the power of education, Alfred strives to share his knowledge through as many conduits as possible. He is the Creator and Chief Trainer for the popular program, 'Singapore Accredited Mortgage Planner', for Real Estate and Financial Professionals. 
Fees (includes GST):
• $25 NUSS Members
• $35 NUSS Members Guest

Terms and Conditions:
1. Attendees are required to be fully vaccinated 
2.No cross table inter mingling
3.Prices stated are inclusive of GST
4.Dinner will be provided.
5.Registration closes on 10 April 2022 or when the maximum capacity is met. Whichever occurs first.

For enquiries, please contact Christopherlee@nuss.org.sg.