ATxInspire: Women in Tech
How might our global tech ecosystem kickstart collaborations across sectors to establish norms and amplify efforts to attract, retain and develop women tech talent?   
At ATxInspire 2022, SG Women in Tech presents the opportunity for you to forge networks with industry players from both the private and public sectors, bridge perspectives and discover new areas of collaboration!
Join us at the ATxInspire: Women in Tech Breakfast Event on 1 June from 8:30AM to 10:30AM (SGT), where distinguished speakers will be sharing their views on the progress of women professionals in the tech industry and on driving initiatives to promote diversity across jobs in the tech workforce.  
Hear from our exciting line-up of speakers including: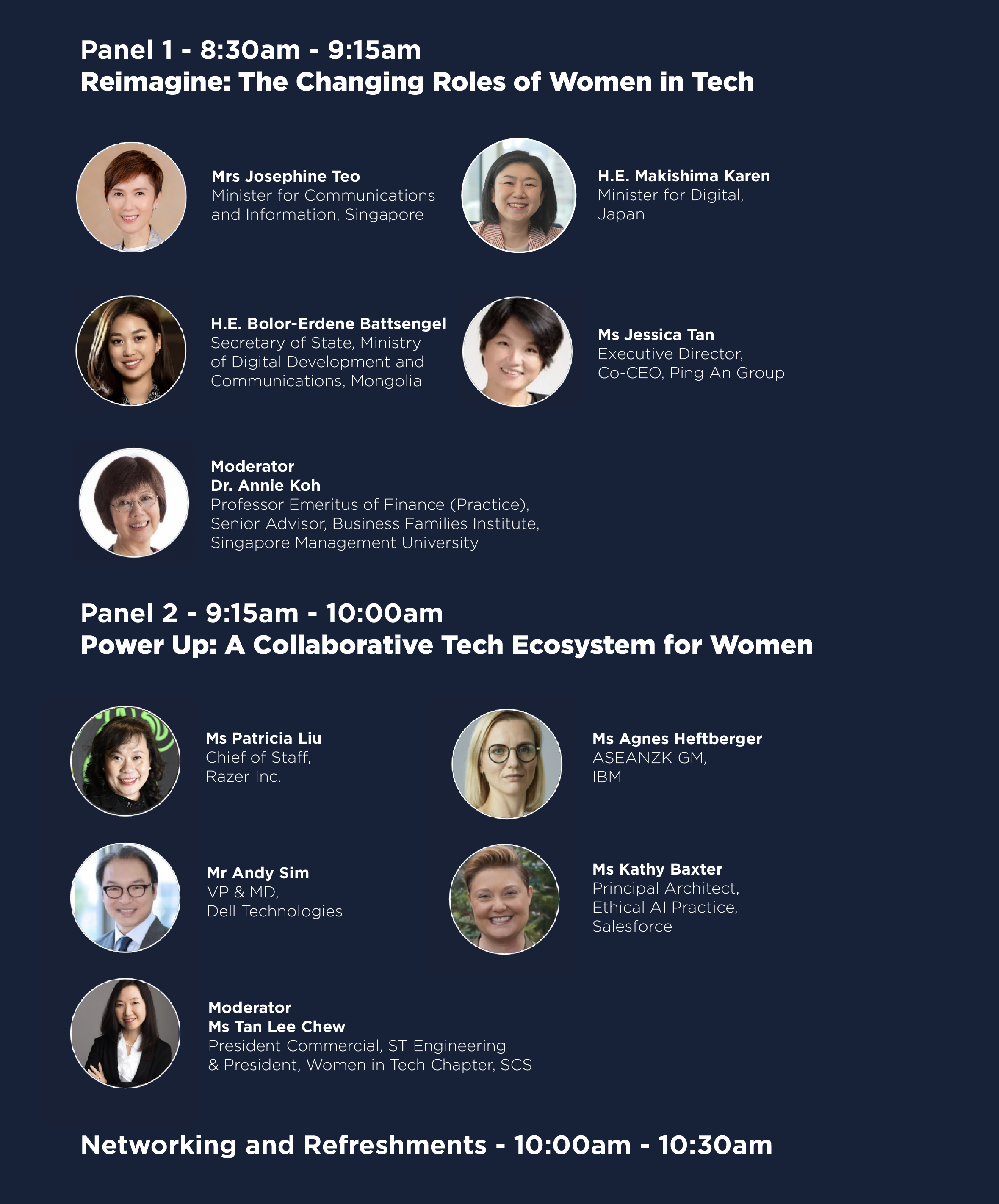 We'll see you on 1 June!