欢迎参加2021 ALB中国区域市场法律大奖:沿海地区!
时间:2021年11月19日
地点:广州康莱德酒店  
在中国经济保持了 40 年的高速增长驱动下,中国法律服务行业整体发展突飞猛进。与此同时,法律服务的各区域市场也正在飞速发展。 作为中国对外开放的窗口,中国沿海城市和地区,是有利于发展经济的"精华地区"。沿海地区法律从业者,在其中扮演着重要角色,扎根于当地市场或谋求全国/全球布局的本土律所,规模律所的区域性办公室都在引领区域性法律市场向前发展。 
为更好的呈现中国区域法律服务市场的现状和发展格局,亚洲法律杂志(ALB)欣然宣布:首届ALB中国区域法律大奖:沿海地区将于2021年11月19日在广州举行。此次大奖聚焦于中国沿海地区的11个省、市、自治区,即辽宁省,河北省,天津市,山东省,江苏省,上海市,浙江省,福建省,广东省,广西壮族自治区和海南省。该大奖旨在肯定和宣传在中国区域法律服务市场实力雄厚、成绩斐然、表现亮眼的顶尖律师事务所、公司法务团队及个人,致力于鼓励更多的法律团队及从业者在该领域做出杰出贡献。
此次大奖,吸引了近百家在沿海地区法律服务市场取得斐然成绩的律师事务所以及企业法务团队参与提名,涉及25个奖项的法律业务领域。凭借强劲的实力和突出的成绩,入围者从竞争激烈的奖项角逐中脱颖而出,让我们向这些代表了中国沿海地区法律业界一流水平的入围者表示热烈祝贺!
同时,2021 ALB中国区域市场法律大奖:沿海地区晚宴将于11月19日晚在广州康莱德酒店举行,我们诚邀所有入围者共赴顶尖法律人士与商业精英云集的盛大活动,期待最终获奖名单的揭晓!
座席预订,敬请联系:
Yvonne Cheung 张裕裕 at yvonne.cheung@tr.com/+86 131 4394 3617,
Steven Zhao 赵树群 at s.zhao@tr.com/+86 186 1004 8891 and
Steffi Yang 杨绮繁 at qifan.yang@tr.com/+86 136 8326 8390
Date:  19 November 2021, Friday
Venue:  Conrad Guangzhou
Asian Legal Business (ALB) is proud to present the the inaugural ALB China Regional Law Awards 2021: The Coastal Areas! These prestigious awards will pay tribute to the outstanding performance of private practitioners and in-house teams in the coastal areas of China, which covers 11 provinces, municipalities and autonomous regions: Liaoning, Hebei, Tianjin, Shandong, Jiangsu, Shanghai, Zhejiang, Fujian, Guangdong, Guangxi and Hainan. Put forth your own law firm, in-house team or other teams in this areas you have worked with in the past year to recognize their accomplishments and efforts. 
Join the grandest legal celebration in the Cosastal Areas of China, and
celebrate with leaders from the legal and business communities!
Looking to meet potential clients and get extra publicity across the region? 
Contact:
Amantha Chia at amantha.chia@tr.com or +65 6870 3917. 
You can visit our website here: https://www.legalbusinessonline.com/law-awards/alb-china-regional-law-awards-2021-coastal-areas2021-alb%E4%B8%AD%E5%9B%BD%E5%8C%BA%E5%9F%9F%E5%B8%82%E5%9C%BA%E6%B3%95%E5%BE%8B%E5%A4%A7%E5%A5%96%EF%BC%9A%E6%B2%BF%E6%B5%B7%E5%9C%B0%E5%8C%BA 
For reservation assistance, please contact 座席预订,敬请联系:
Yvonne Cheung 张裕裕 at yvonne.cheung@tr.com/+86 131 4394 3617,
Steven Zhao 赵树群 at s.zhao@tr.com/+86 186 1004 8891 and
Steffi Yang 杨琦繁 at qifan.yang@tr.com/+86 136 8326 8390

* All table bookings will have priority arrangement on locations. Terms and conditions apply.
** Reservation system is open for finalists only. Non-Finalist law firms and In-House teams are welcome to contact our representatives. ALB reserves the right to cancel any registrations at any time if they do not meet the profile stated above.
 
---
TERMS AND CONDITIONS
APPLICABILITY - These terms and conditions apply to the supply of conferences, workshops, events and exhibitions (the "Event") by Thomson Reuters to delegates/attendees ("you"). 
PAYMENT - Payment must be received by Thomson Reuters prior to attendance at the Event.
CANCELLATION - Should you be unable to attend, a substitute delegate/attendee is always welcome at no extra cost.  Alternatively, provided you notify Thomson Reuters in writing (by letter, fax or email to jin.wang@thomsonreuters.com) 14 full days before the Event, Thomson Reuters will refund your registration fee, less a 15% administration charge with a minimum administration fee of $50+gst.  Regrettably, no refunds will be made if less than 14 full days notice of cancellation is given.  However if you cancel less than 14 full days before the Event, you may where applicable elect to receive presentation notes from the Event either electronically or in hardcopy.  Thomson Reuters reserves the right to change the date, venue and/or presenters of the Event at any time and without prior notice, and in any way deemed to be in the best interests of meeting the objectives of the Event.  If Thomson Reuters cancels a workshop for any reason, your remedy is limited to a refund of the registration fee.   
TRAVEL AND ACCOMMODATION - You are ultimately responsible for your own travel/accommodation bookings.  Should the Event be rescheduled or cancelled, no compensation for such bookings will be available. 
LIMITATION OF LIABILITY - Thomson Reuters will not accept any liability for damages or loss of property or valuables belonging to any delegate/attendee attending the Event. 
DISCLAIMER - Thomson Reuters accepts no responsibility for the views or opinions expressed by the presenters or any other persons at the Event. 
FORCE MAJEURE - Thomson Reuters will not be liable for compensation for any matter or disruption outside its control (e.g. evacuations, road closures, bad weather, earthquake, flight cancellations or road closures).
 
---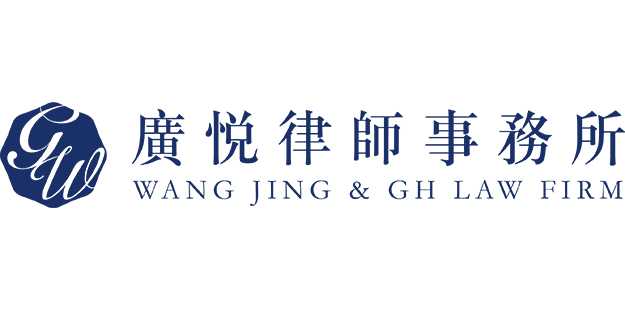 2021 ALB中国区域市场法律大奖:沿海地区/ALB China Regional Law Awards 2021: The Coastal Areas
活动场地