Book Your Onsite Event Set-up
Select from our range of innovative and sustainable hardware solutions. Customise the kiosks and book them for your event in just a few clicks.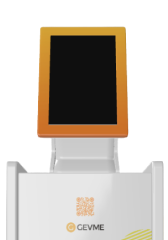 Kiosk Model S
Book now
Our flagship self-contained standing kiosk. Just plug in a power cable, and you'regood to go. The kiosks are made of an eco-friendly paperboard that is incredibly lightweight while still being exceptionally strong.
Self-serve
Contactless check-in
Built-in paper badge printer
Brandable magnetic sticker
Made of sustainable materials
Wireless connectivity

Lightweight
Single powerpoint needed
Advertisement opportunities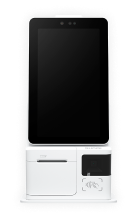 Kiosk Model T
Book now
Our tabletop kiosk is lightweight and extremely portable. It is ideal for constrained spaces. The Model T comes quipped with a wireless sticker printer can be linked if badges are required.
Self-serve
Contactless check-in
Wireless connectivity
Lightweight
Portable
Single powerpoint needed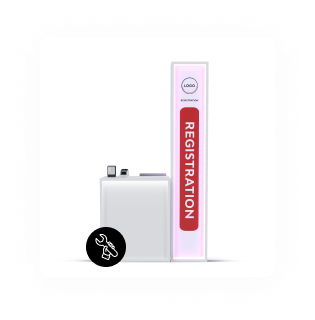 Counter Set
Book now
A simple and flexible set-up that makes use of laptops, printers and scanners. It provides you with flexibility in terms of the configuration, design and arrangement of your counter.
Self-serve
Contactless check-in
Wireless connectivity
Printer and scanner versatility
Flexible configuration
Ability to build-your-own